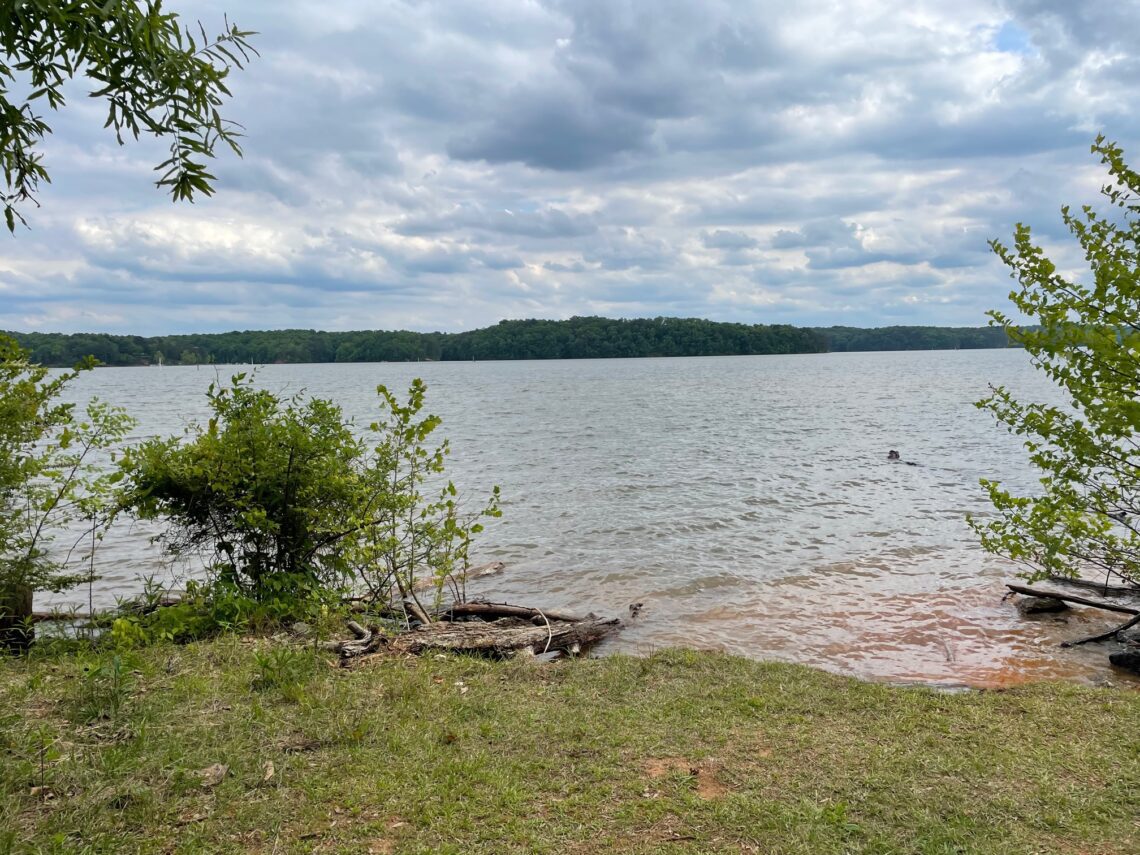 Sweetwater Campground – 38
05.05.23-05.07.23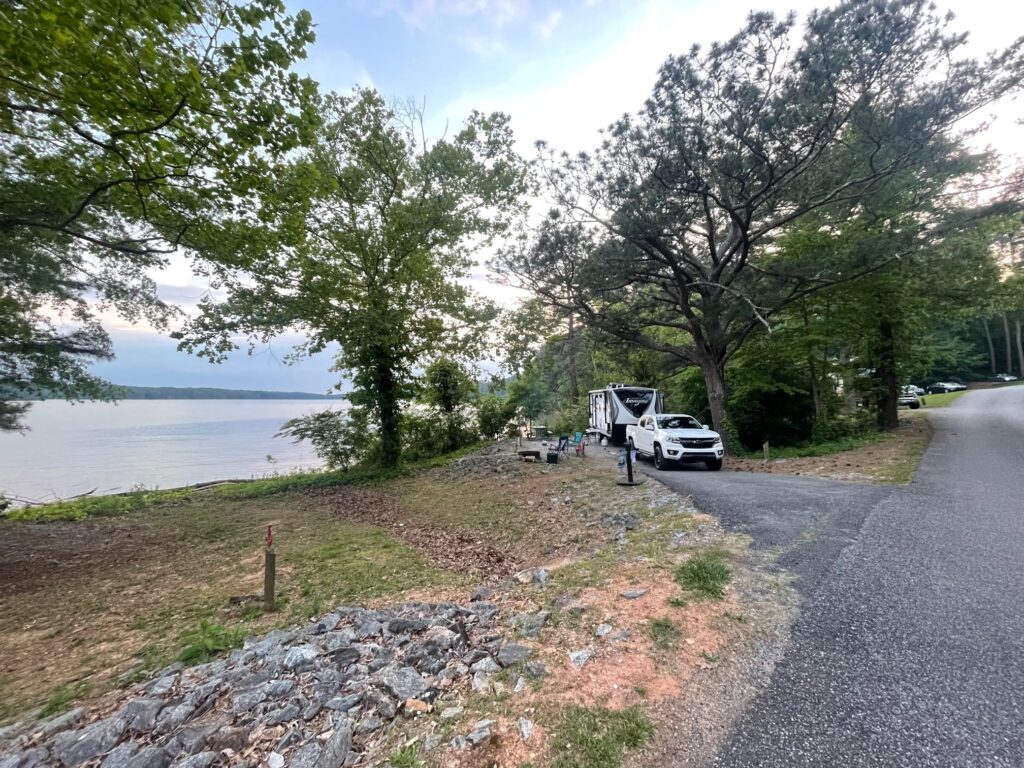 Lake Allatoona has many great campgrounds and over the past six years we've learned our favorites. For our family, Sweetwater Campground ranks number four on Lake Allatoona.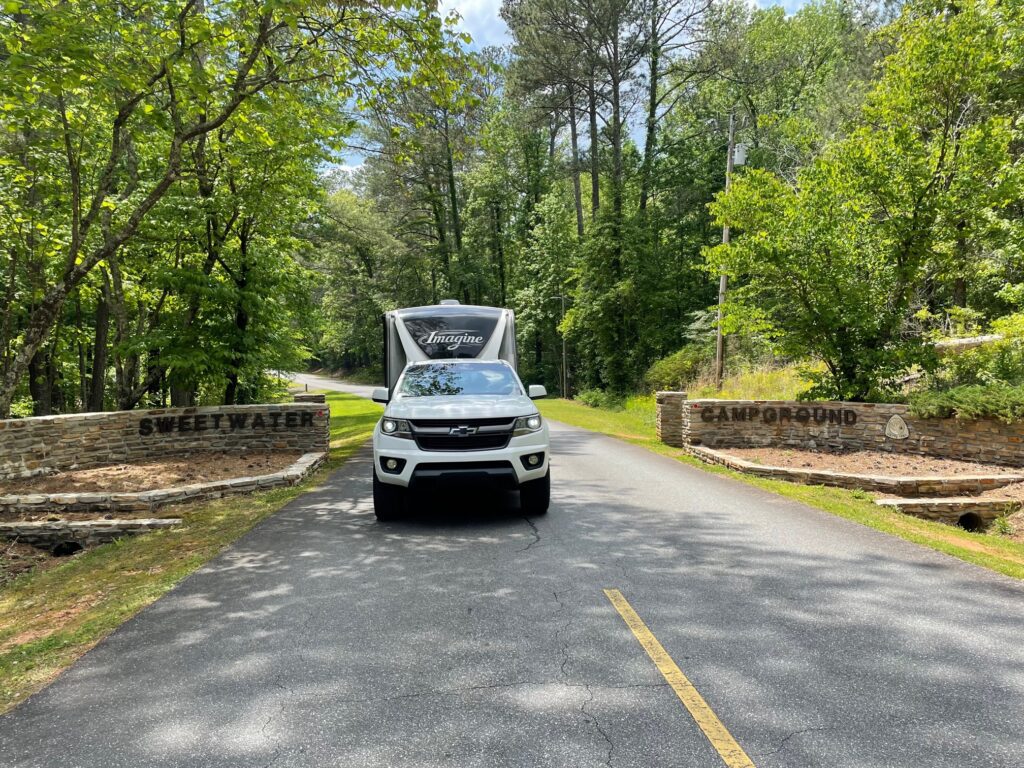 Sweetwater Campground is located in Canton, Georgia on the northeast banks of Lake Allatoona. We drove north up highway 575 to highway 20.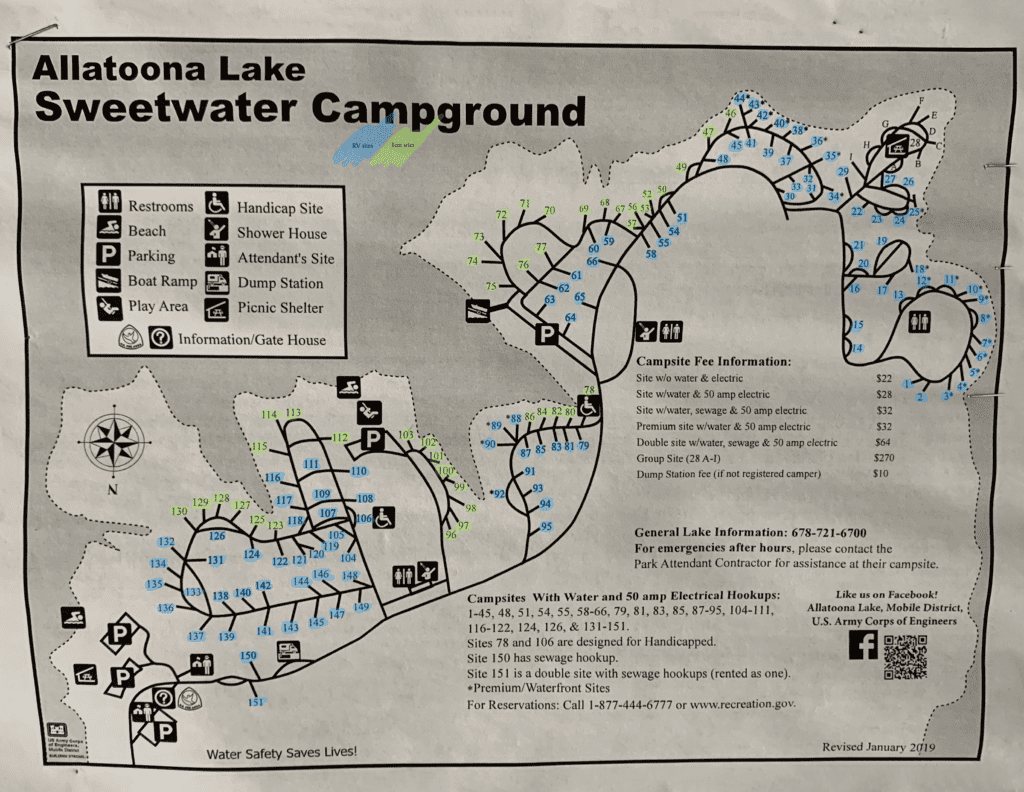 The campground includes 149 sites and a large-group camping section with 9 sites and a pavilion. I made a color-coded map of RV sites vs. tent sites for the blog because Sweetwater has many more waterfront tent sites than most campgrounds we visit. If you're a visual person like me, it may help you. When we drove around I couldn't keep up with the separate list at the bottom of the official black and white map. Sites 1-25 are starred on the map showing they are premium waterfront sites—but keep in mind these have a steep climb down to the water and your view of the lake will be through many trees.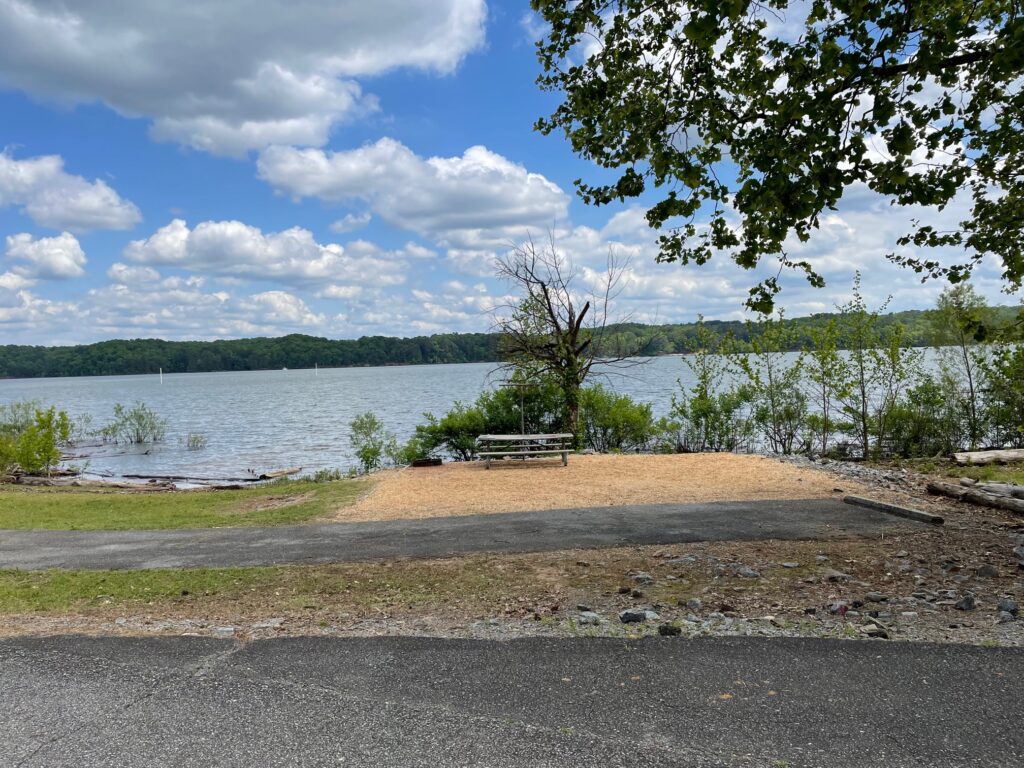 We previously stayed on site 135 in 2020 when the campgrounds were opening back up during Covid. All the details for that site and others from that trip can be found here.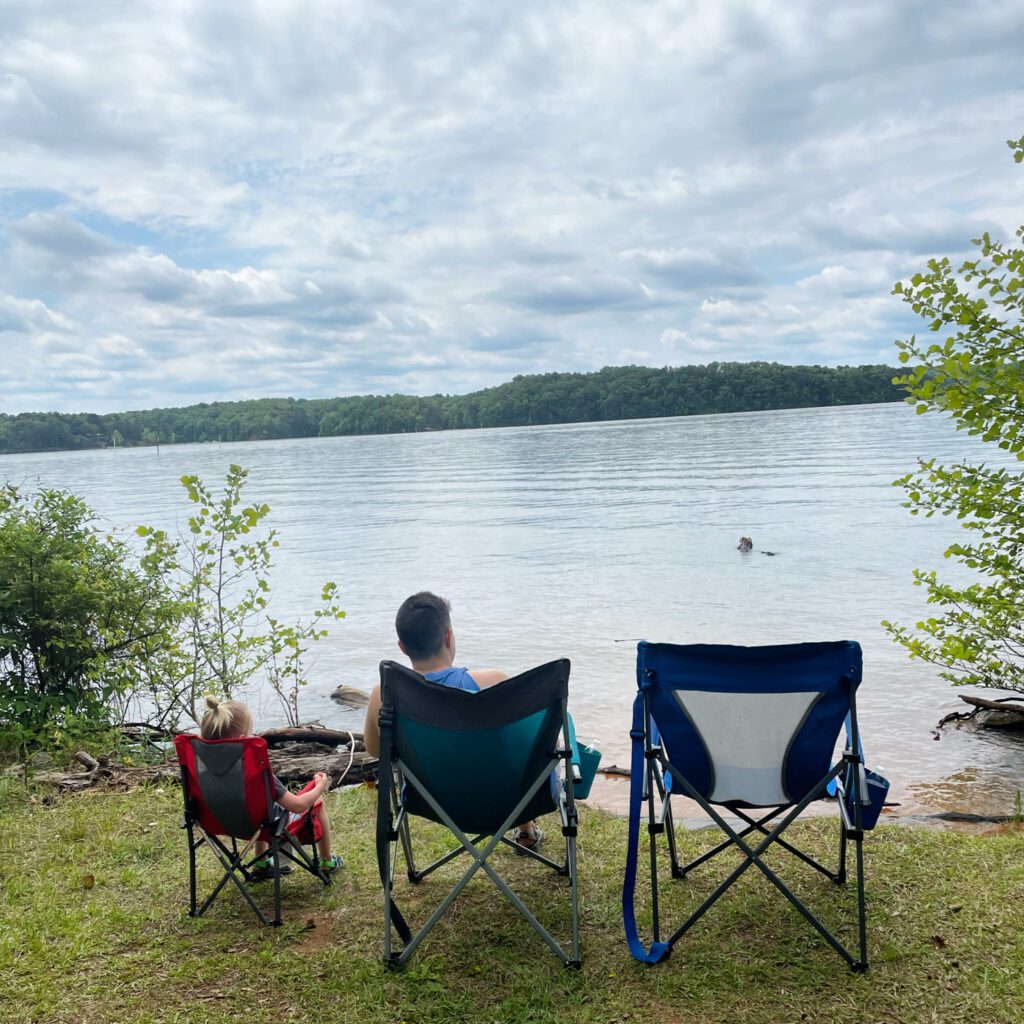 I booked Sweetwater Campground to switch things up from our usual favorite, McKinney Campground. About six months out from the reservation I chose site 38, a premium waterfront site. Campsite 38 is a 37ft. back-in site on the water, however much of the view is overgrown with bushes and trees. While it would be nice if they cleared this like the photo shows on the website, there is poison ivy everywhere—so understandably, it is not cleared.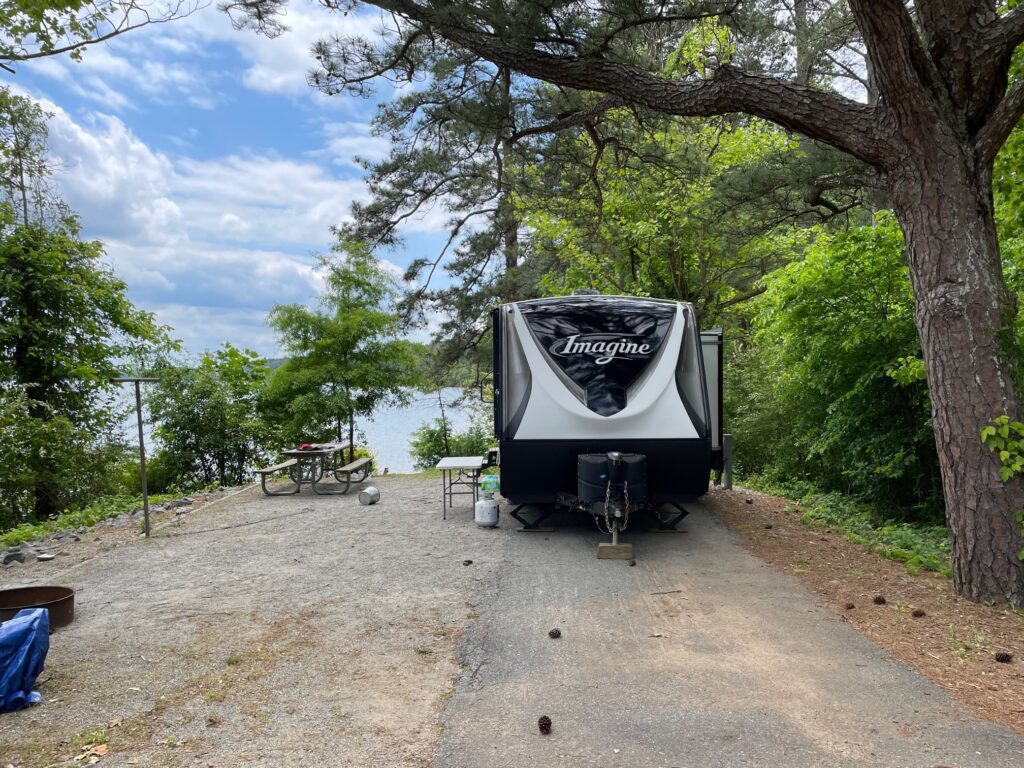 Behind the site there are steps to a small grassy area and a place with a great water view. You can get into the water here, but there is about a two to three foot drop-off. Not great for kayaks to be put in or for toddlers to swim. The particular time we visited there was also quite a bit of driftwood at the edge of the water. Campsite 36 also has a path to this same water entry, however the campers that weekend did not use it.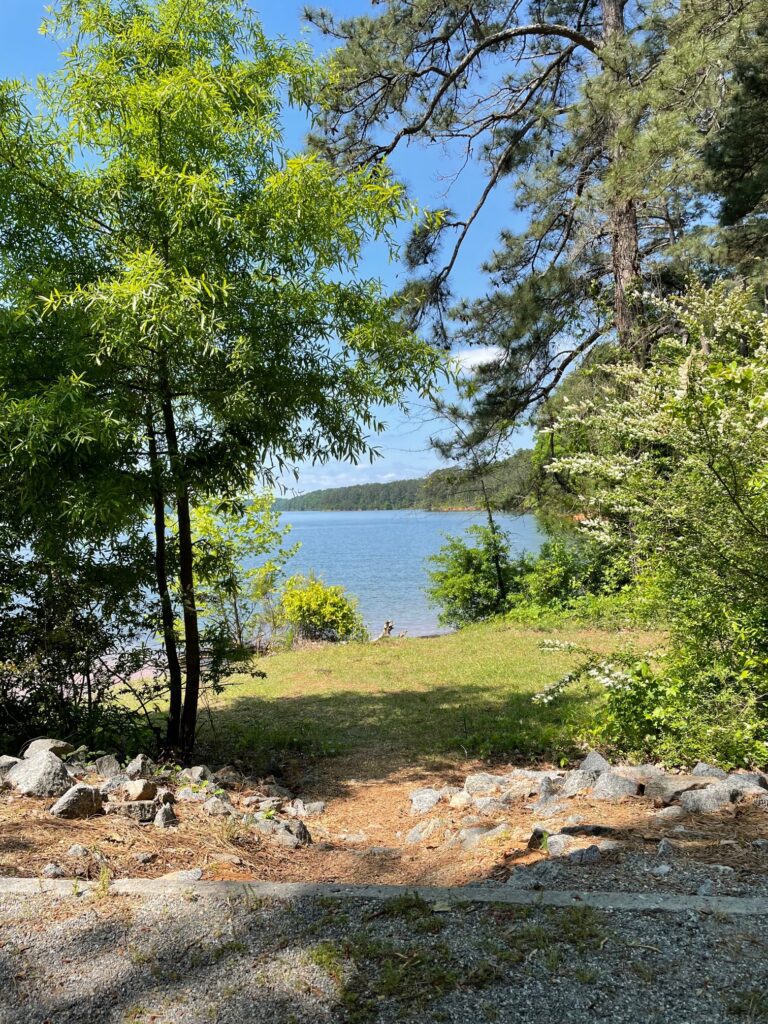 Campsites 35 – 42 are fan favorites in Sweetwater Campground. I believe sites 44 and 43 were already booked when I made our reservation. Site 43 might be the best in the campground. We also really liked campsite 40 for its view of the water, shade, and water access. Between sites 40 and 42 there is a beachy area to enter the water. A couple of campers from other sites used this area to put their kayaks in.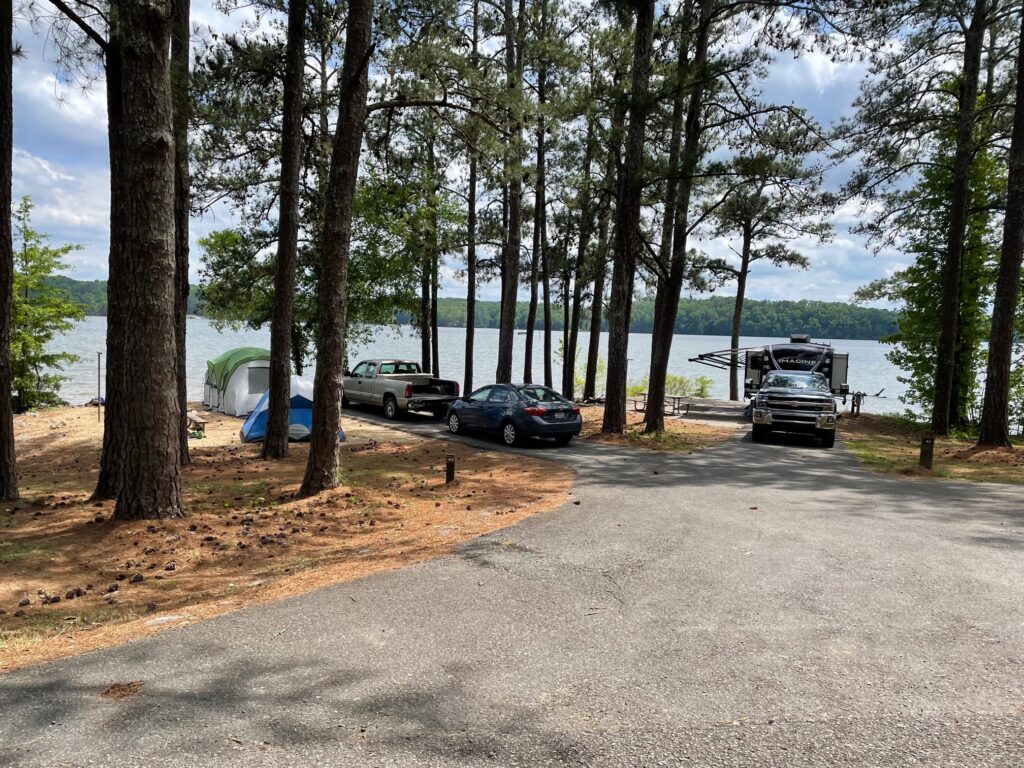 We walked multiple times from our site, 38, to the beach and playground. The playground is located directly in front of the campground beach. The beach also had quite a bit of driftwood off to the sides. Next to the playground is a water fountain and water spigot to rinse your feet. From site 38, the walk was a little more than a mile, roundtrip.
The two times we have been to Sweetwater it seemed like the campsites located in the 60s are for large groups. They back directly up to each other and have a grassy area between. This is also a great place if you would like to keep an eye on your boat in the trailer parking, as it is located next to the boat ramp and dock.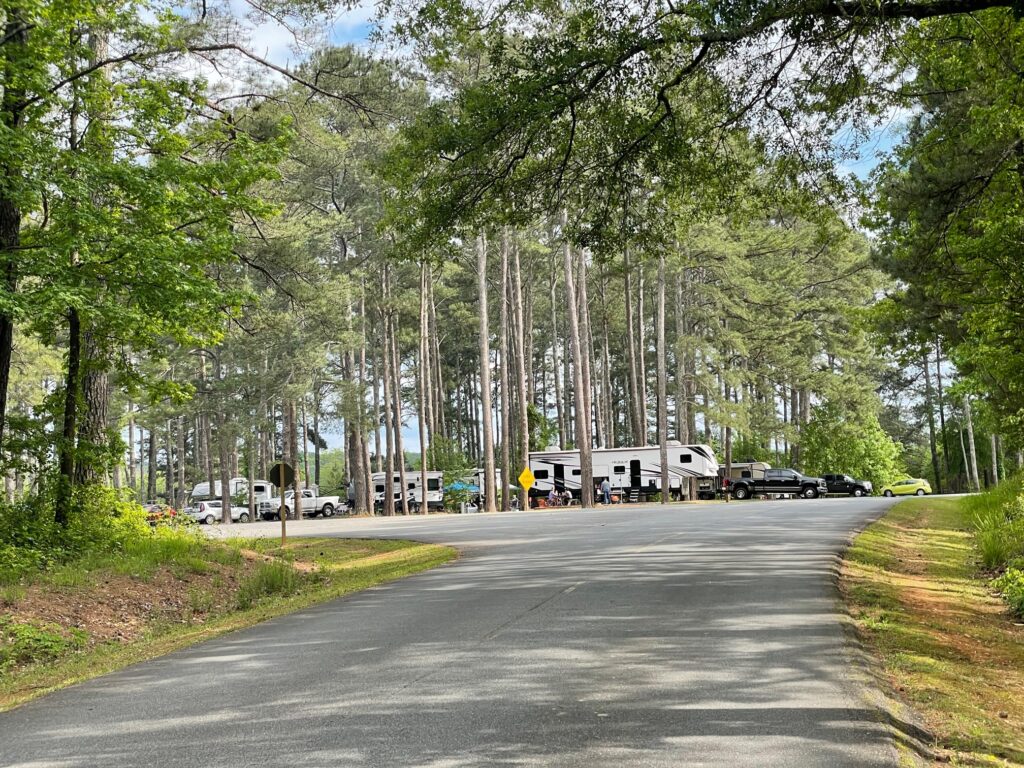 We ranked Sweetwater Campground fourth on our list of Lake Allatoona campgrounds because of the lack of waterfront sites for RVs. There are some that have great water views, but you wouldn't want to get into the water in front of the site. Many of the best water view and water access campsites are tent sites. Personally, we like McKinney, Victoria, and Clark Creek better than Sweetwater. But with that said—Sweetwater is still a great campground. It's a testament to Lake Allatoona to have so many great camping options.