Grand Design Imagine 2150RB
Upgrading from a 1970s canvas tent to a 2018 Grand Design Imagine 2150RB camper was a huge step. Grand Design was recommended to us from the Seal family as one of the best quality made trailers and for having great customer service. Three years later we couldn't be happier with this camper.
What we like about the 2150RB Grand Design Imagine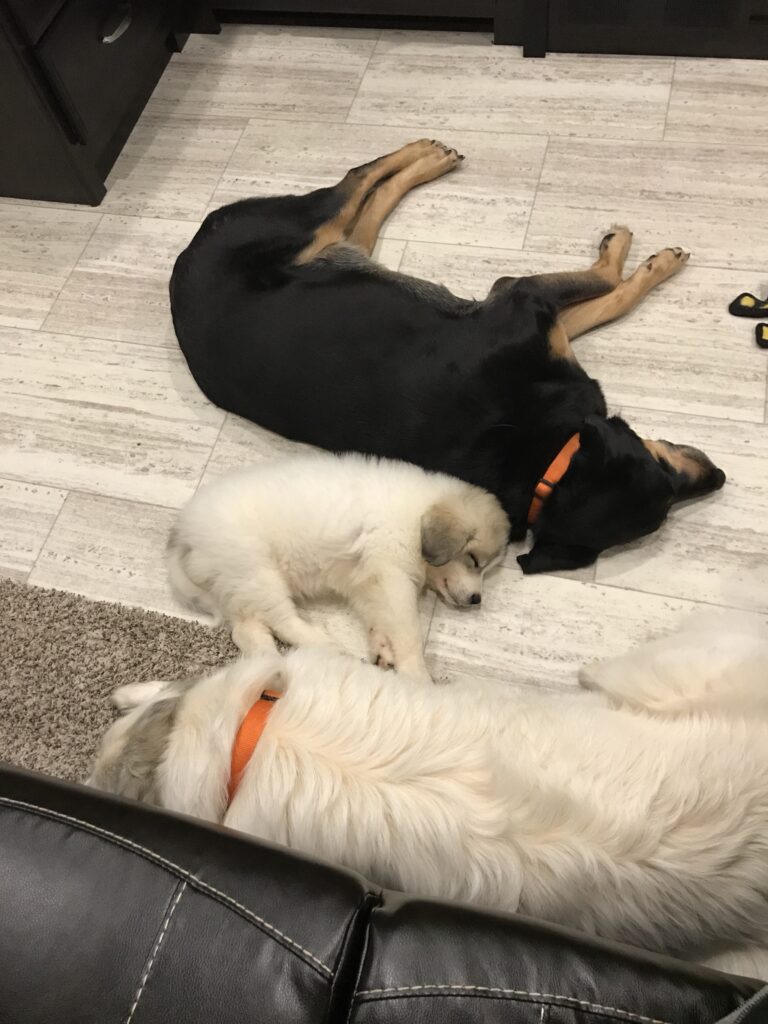 Lots of floor space
The slide provides for just enough floor space to have three 100 pound dogs inside the camper at night and when its raining. In the bedroom there is plenty of room to walk around the bed and the dogs usually make that space between the bed and the wall their spot for sleeping. Now we are down to two dogs, but have added a baby girl. We put the pack n' play up against the kitchen cabinets and there is still plenty of room to walk around the camper.

Removable dinette
When we purchased the Grand Design Imagine 2150RB we did not see ourselves using the table very often inside the camper. We eat most meals outside at the picnic tables or around the campfire. The fact that you have the easy option to have a table or not is a great feature. We have tested out the dinette on a rainy evening and it fit six adults around it for a card game. Now that we have our little girl we tend to leave the table in more often that not. It makes it easier for her to eat a snack at the table.
Large bathroom
Bathrooms in campers tend to be rather small, especially the showers. Grand Design does a great job of utilizing space in their campers and providing for the option of having a larger bathroom.
Separate bedroom
The separate bedroom with a real door (instead of a curtain) is hard to find in campers. It was important for us to have that privacy if we ever have guests stay with us or from the kid.
Ample storage
Under the bed, above the bed, under the couch, behind the tv, kitchen cabinets, bathroom cabinets, and even under the fridge! That's just inside the camper. At the front of the camper there is a huge pass thru storage section perfect for everything that is set up outside during the day.
Appearance
I may be a little biased, but I think the Imagines are the best looking campers out there. Simple black and white color scheme with the fancy LED lights. Not to mention it matches our tow vehicle perfectly.