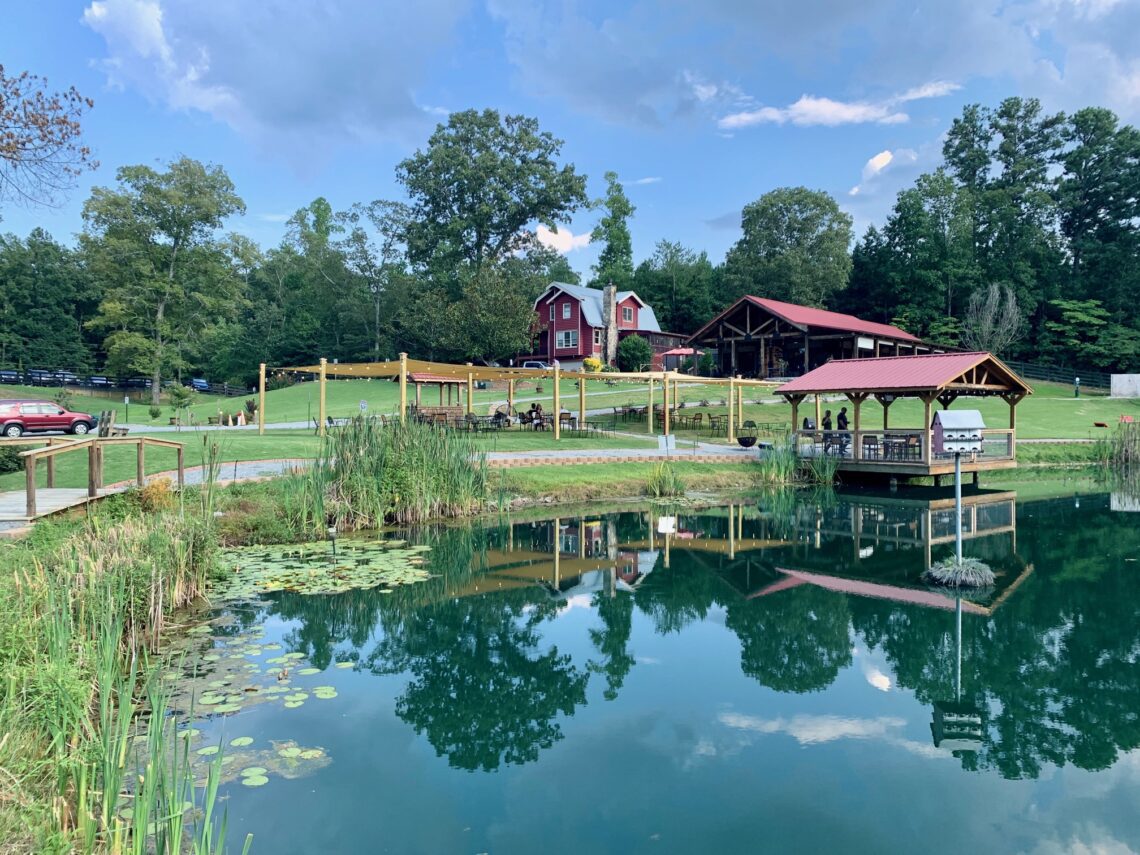 We live in Acworth, GA and frequent many of these places when we are not camping. Happy to answer any questions you may have and share our experiences here.
Places to Eat
4835 N. Main Street Acworth, GA 30101
Located in downtown Acworth, this restaurant is famous for its authentic flavors of the Louisiana Bayou. Henry and his restaurant have been featured on Food network and have won many awards. Heather's favorite meal is the Chicken Ooh La La and I usually order the Shrimp Creole. One of the best parts of the experience at Henry's is that he is usually coming around to all of the tables speaking to the customers and handing out beads. Keep in mind you will probably need reservations for a weekend night.
_____________________
4424 South Main Street Acworth, GA 30101
6979 Bells Ferry Road Canton, GA 30114 (on the lake)
6426 Bells Ferry Road Woodstock, GA 30189
I have not come across another BBQ place that I like more than JD's. They have multiple locations; our favorite is in an old school house in downtown Acworth. The Canton location looks out over Lake Allatoona (featured on the show Ozark) and the third in Woodstock, Ga. I always go for the chopped pork sandwich drenched in their BBQ sauce and Heather usually orders the Brisket. She also raves about their spicy collards and our daughter would eat a gallon of their baked beans if we let her.
____________________
4438 Cherokee Street Acworth, GA 30101
This restaurant was added to downtown Acworth in early 2021, located on the other side of the railroad tracks from Henry's Louisiana Grill. This southern coastal restaurant has two other locations in TN. Every time we have eaten here I have ordered the Salmon which melts in your mouth. Heather usually orders the Ribeye and raves about it for days later.
Places to Drink
225 Reformation Pkwy Suite 500 Canton, GA 30114
105 Elm Street Woodstock, GA 30188
We started going to Reformation Brewery when they were at their first location just outside of downtown Woodstock. It has been so fun to see their company grow to what it is today. The location in downtown Woodstock is epic, but can get quite crowded. It's convenient to walk over from any restaurant in downtown Woodstock and have a drink under the large Oak tree on their outdoor patio. Across the street is a small amphitheater where they host corn hole tournaments and small concerts. There is also a playground across the street and downtown Woodstock allows open containers so you can enjoy your beer while watching the kids play! We sometimes prefer their Canton location because it isn't usually as busy and they also have a large amphitheater and built the brewery/tasting room into an old factory. There are multiple restaurants and stores inside the Mill in Canton.
________________________
125 Clearwater Trail White, GA 30184
This vineyard is gorgeous, located on the side of the hill. The tasting room looks out over a small pond with the vines lined up the hill above it. It is a great location to take photos, but even better to taste some wine. We went in the summer one time and enjoyed wine slushies! This Vineyard is in close proximity to Sweetwater Campground COE on Lake Allatoona.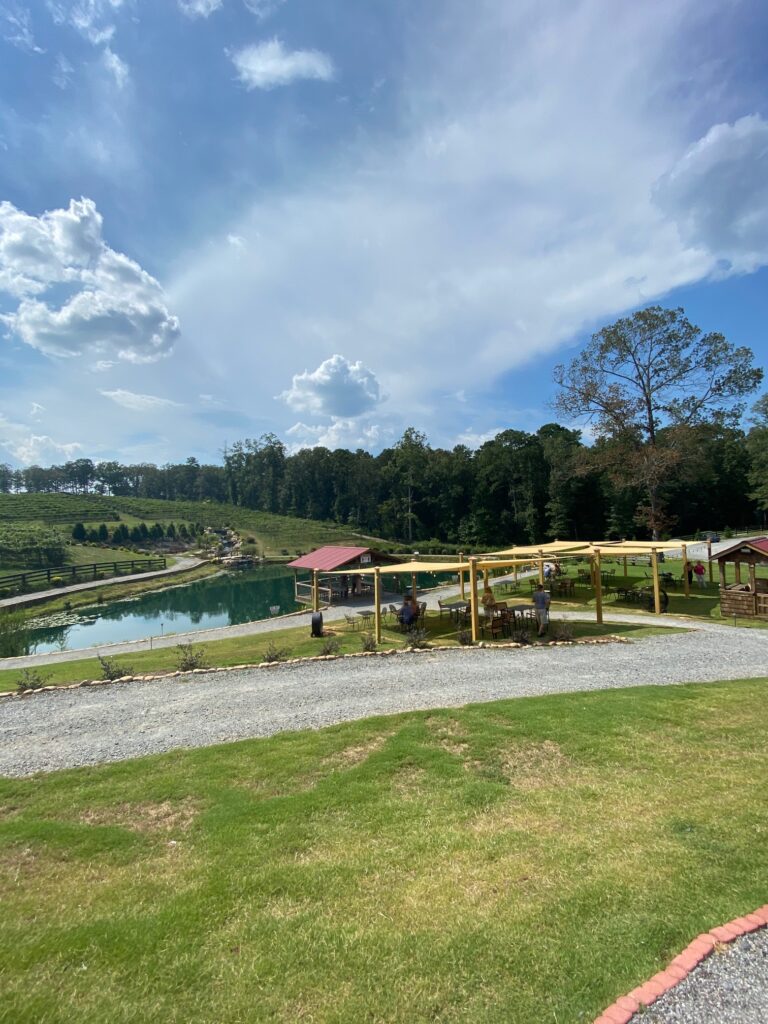 Things To Do
5400 Kings Camp Rd SE Acworth, GA 30102 & 6983 Bells Ferry Rd Canton, GA 30114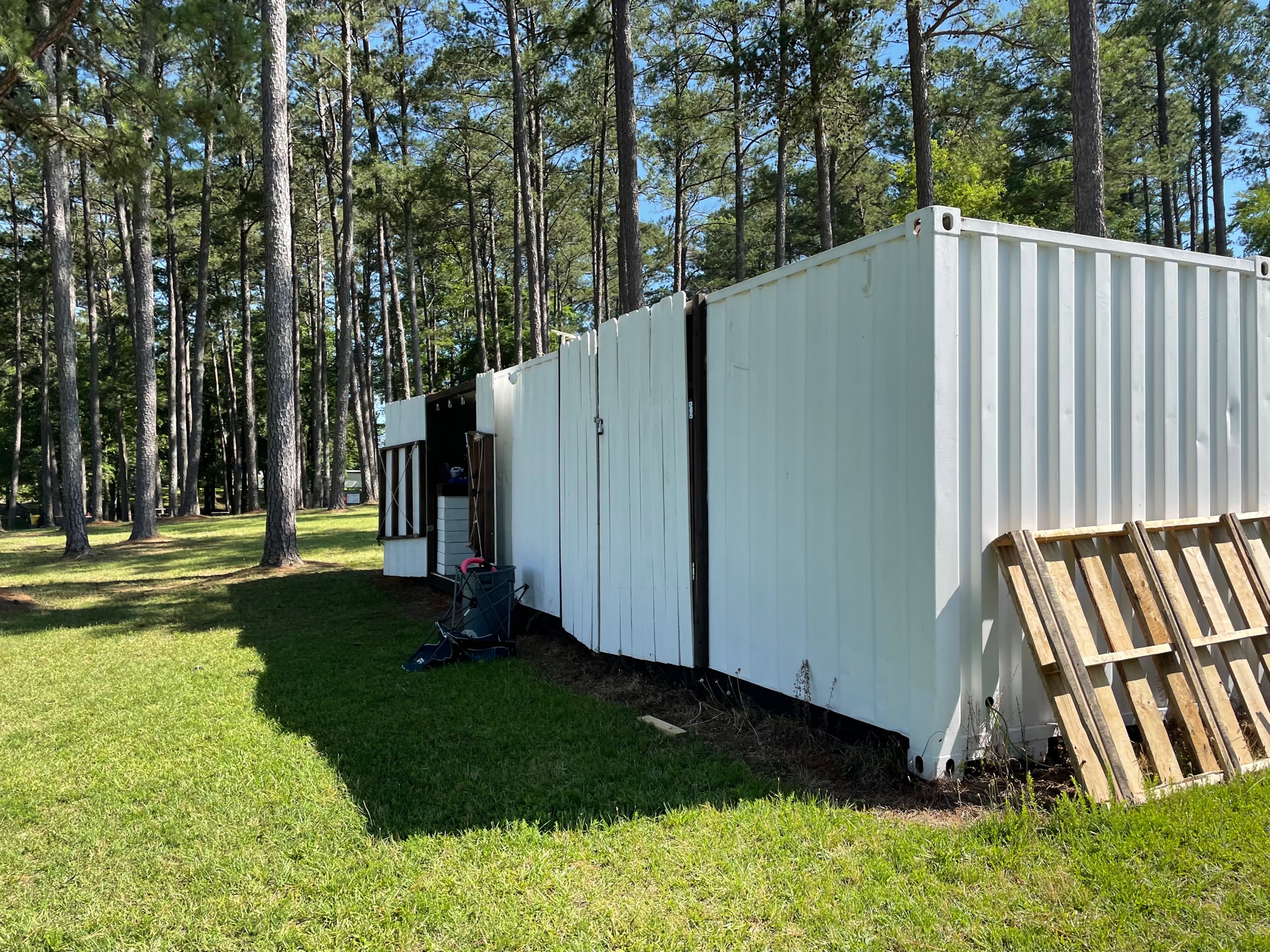 100 Tellus Dr Cartersville, GA 30120
Lakepoint Station (Arcade and putt-putt)
77 Old Allatoona Rd SE Emerson, GA 30121
Outlet Shoppes at Atlanta
915 Ridgewalk Pkwy Woodstock, GA 30188
150 Dixie Dr Woodstock, GA 30189