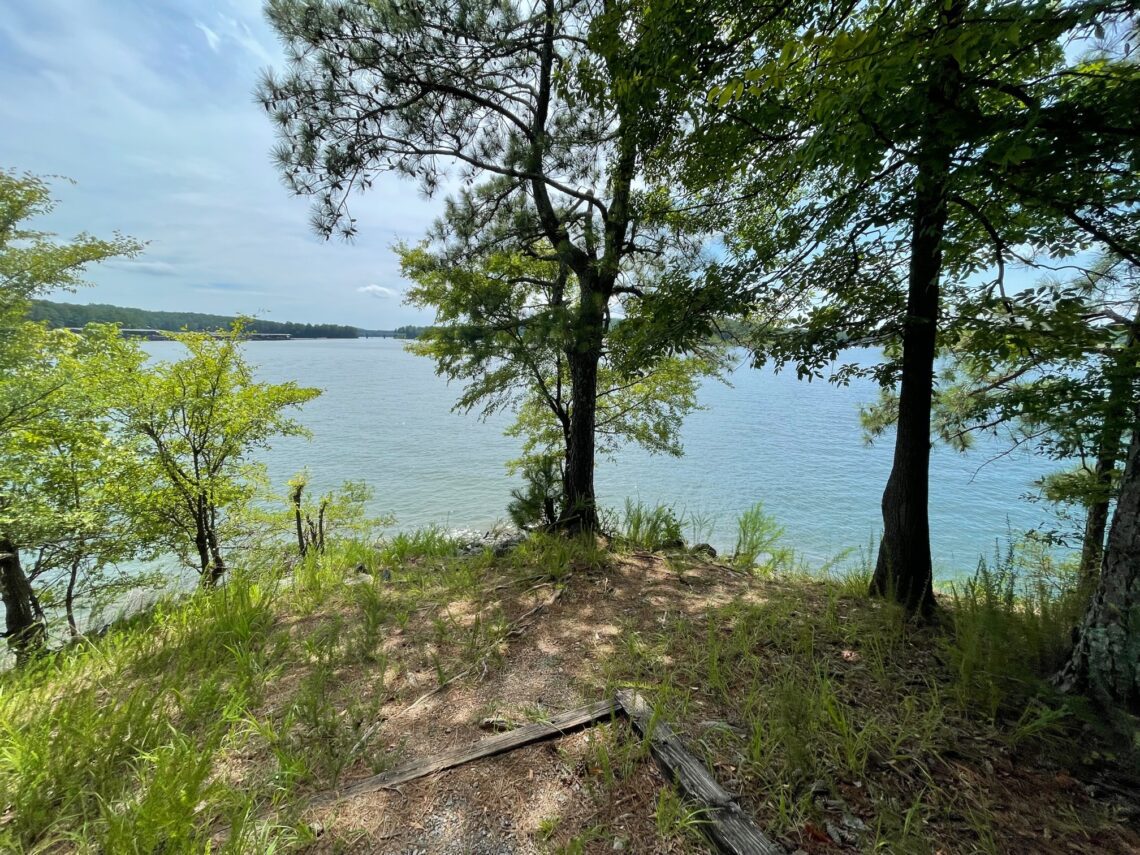 McKinney Campground – 110
07.07.22-07.10.22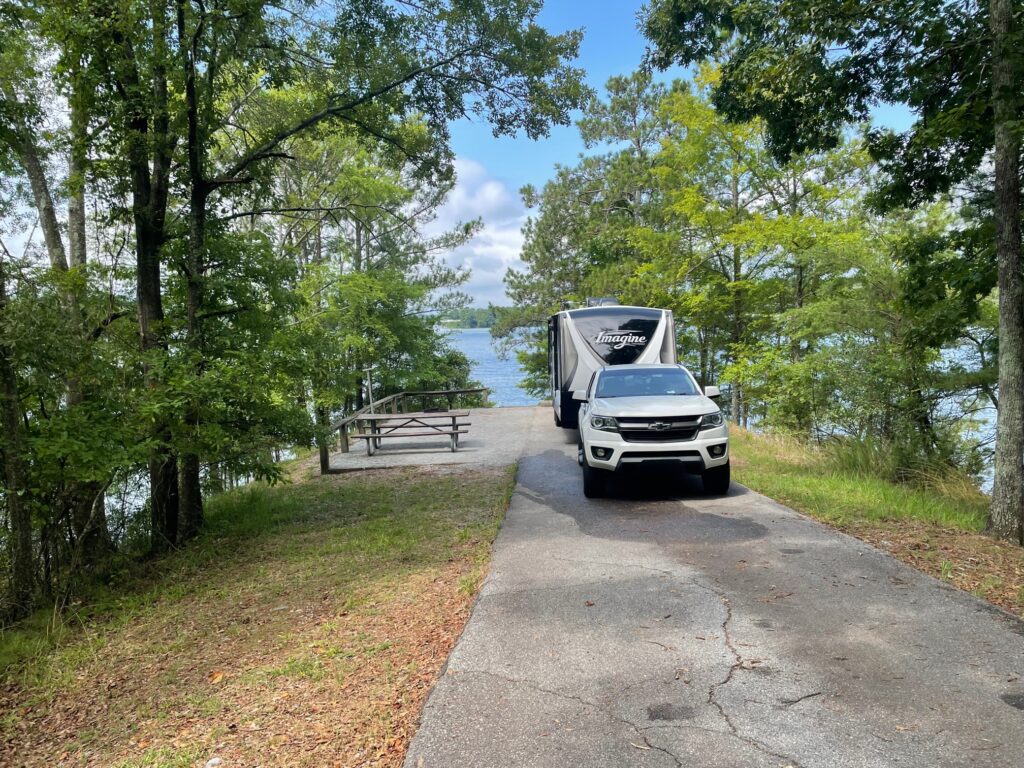 McKinney Campground is the only Corps of Engineers campground on Lake Allatoona open year round. However, only half of the sites are available to book in the winter and one of the best ones we had this weekend is not. It's too bad, because it would be awesome in the fall.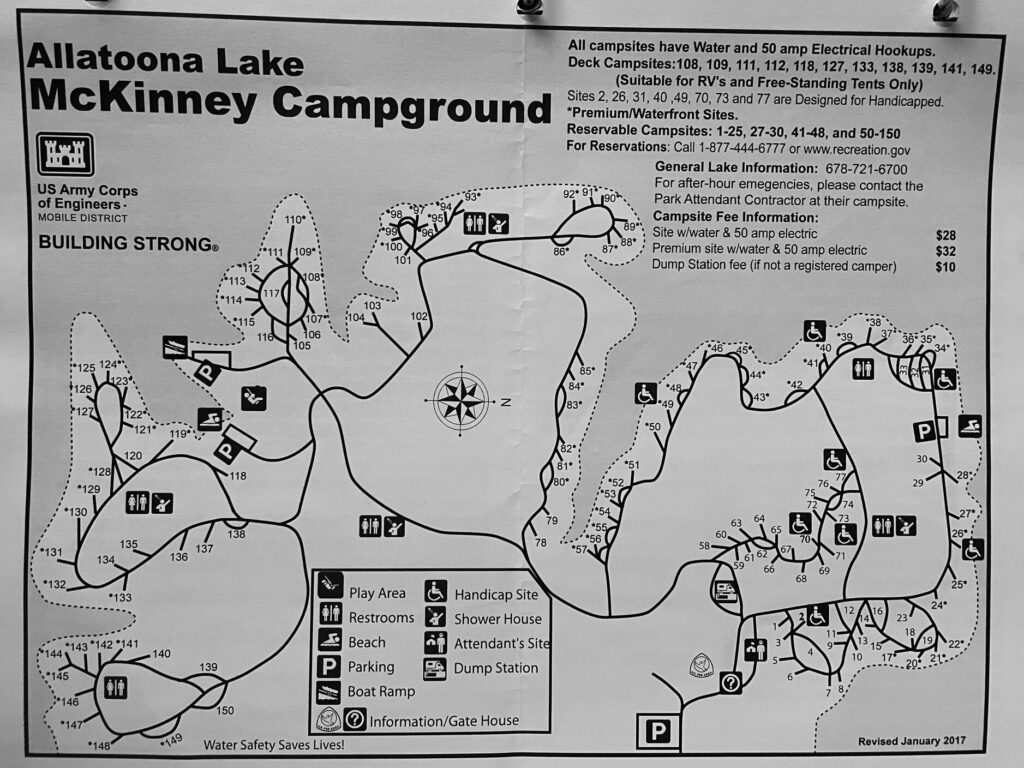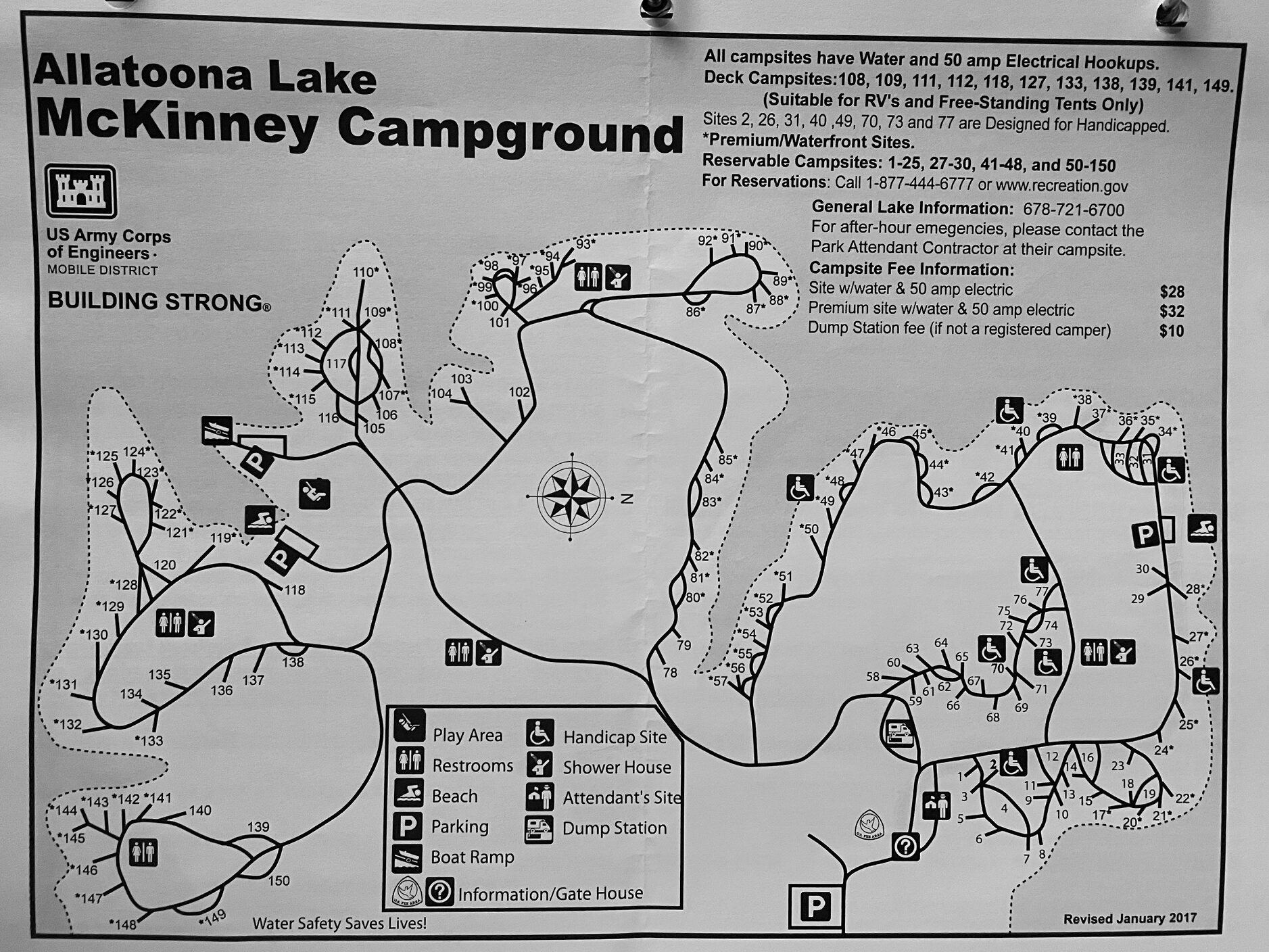 McKinney Campground is located in Acworth, Ga on Lake Allatoona. A Corps of Engineers park, it has 150 RV sites, two beaches, one playground, and a boat ramp. We have camped at McKinney Campground ten times; it's our go-to campground, nine miles from home. To help you choose your next reservation, details and photos from all of our previous visits can be found in the McKinney Campground category.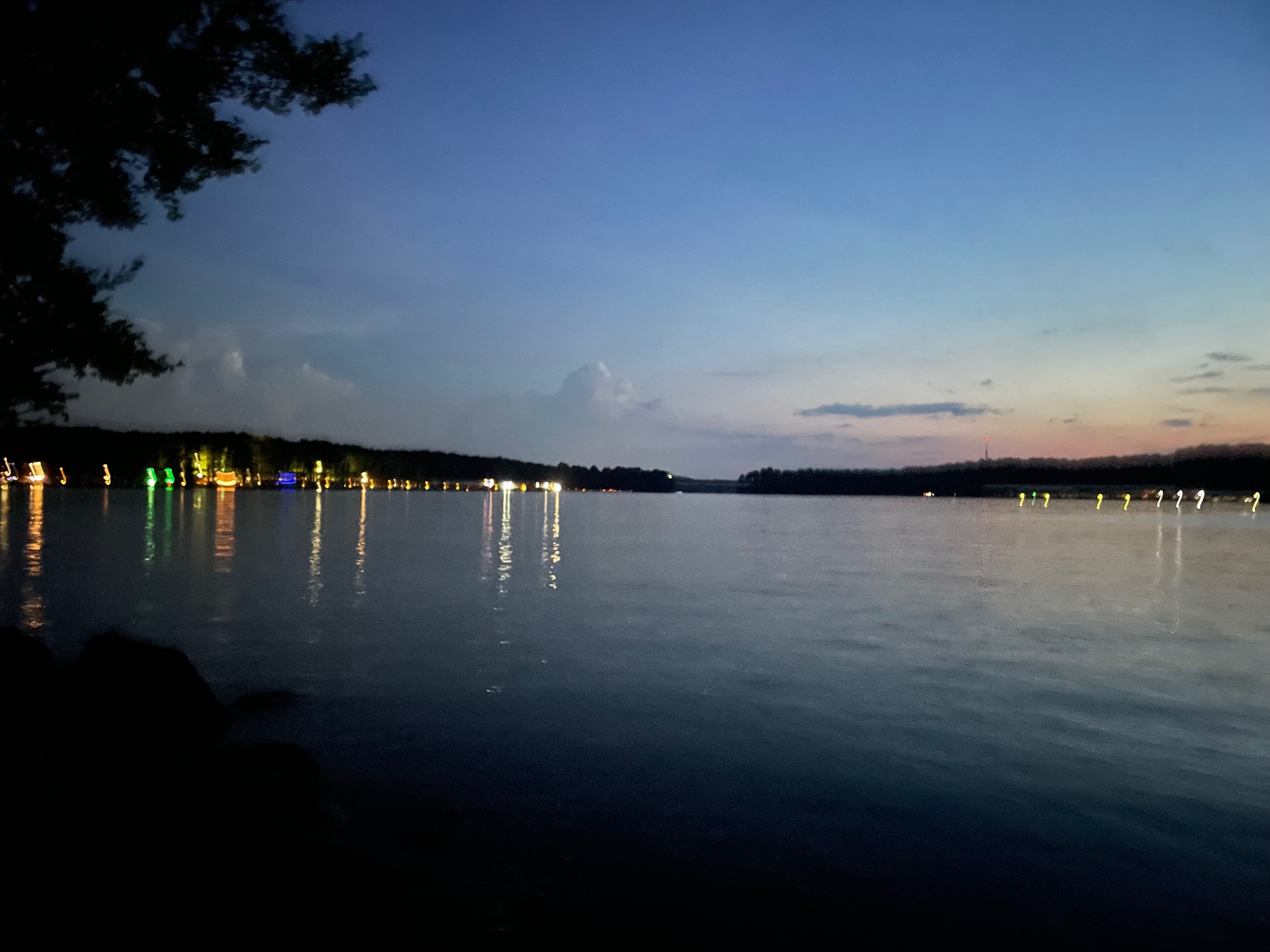 Years ago, we stayed in site 109 and were able to walk around the popular 110 campsite. Like many waterfront sites at McKinney—you have to book six months out. I lucked out and was online at just the right time (6 months out) and was able to book site 110 for a long weekend in the summer.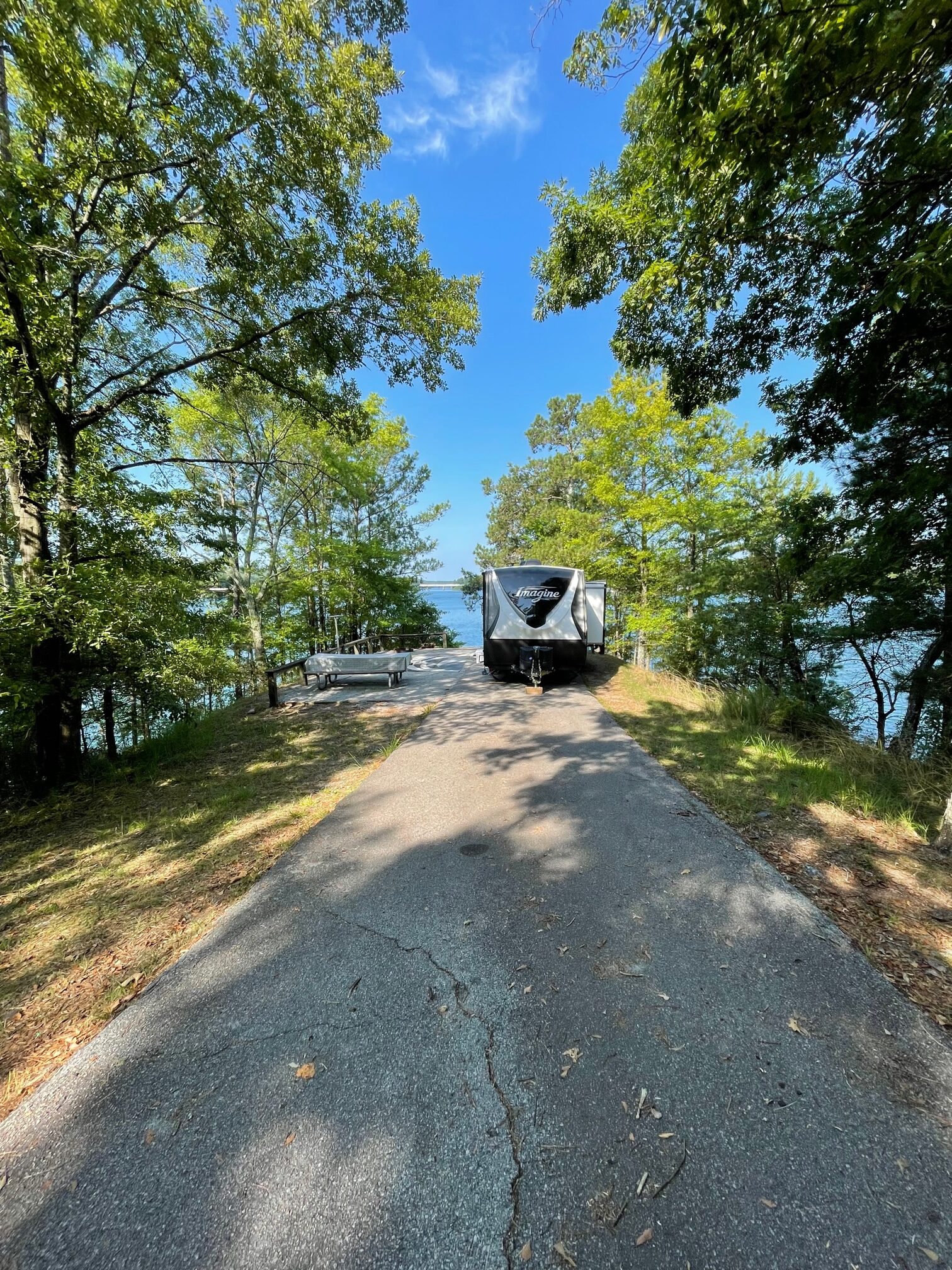 Campsite 110 is popular because it sits on a long driveway on a peninsula. The long driveway provides ample privacy from other campers, a place to play for kids, or extra parking. The site sits high up from the water, but on the back of the site there are steps down to a rocky water entry.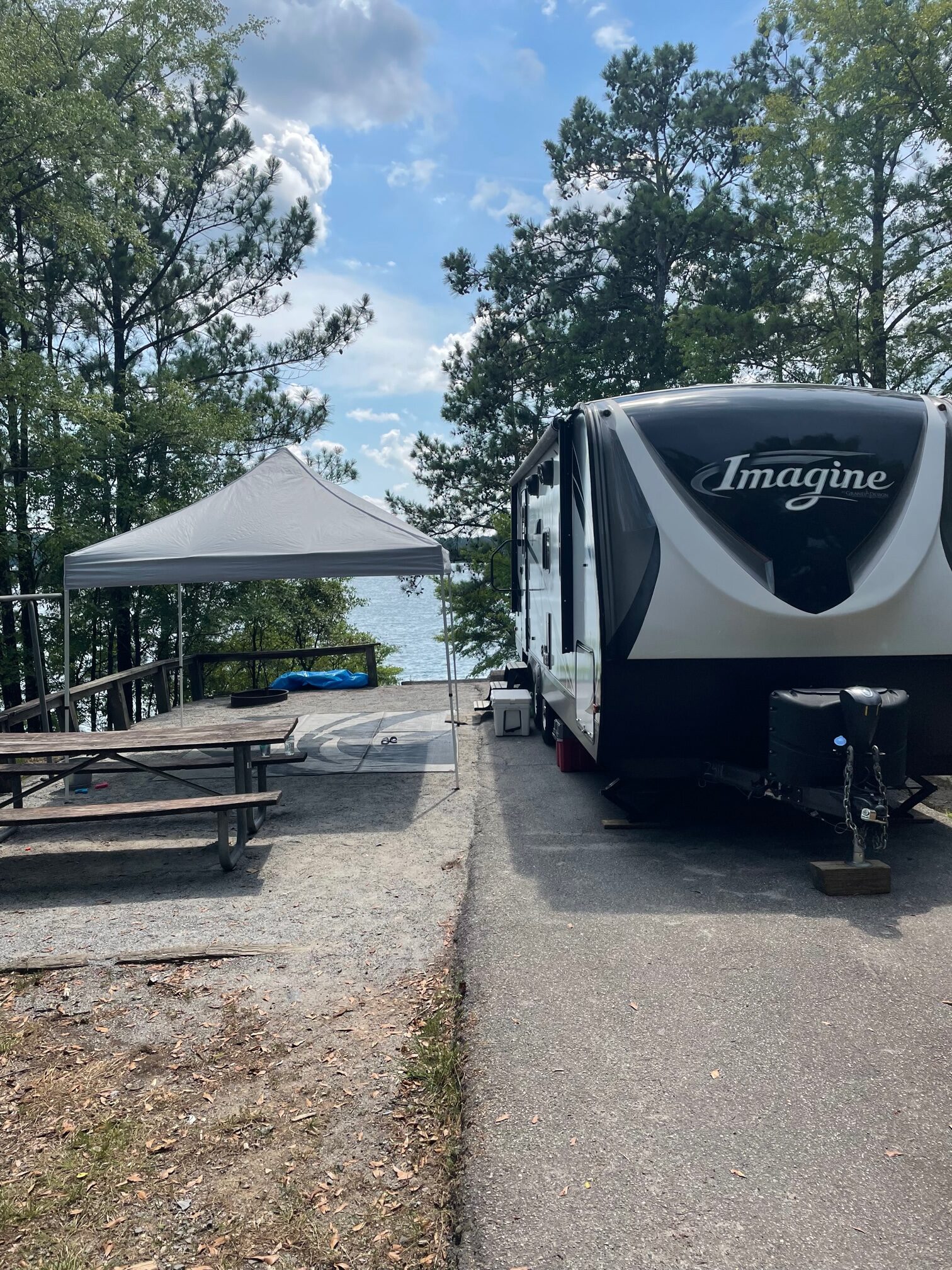 The camping pad is smaller than other ones at McKinney we have been to recently, but not so small as to cause any problems. Trees on three sides provide for shade about half of the day. We didn't put our awning out because of the wind coming off the lake, but instead put up our shade tent with stakes.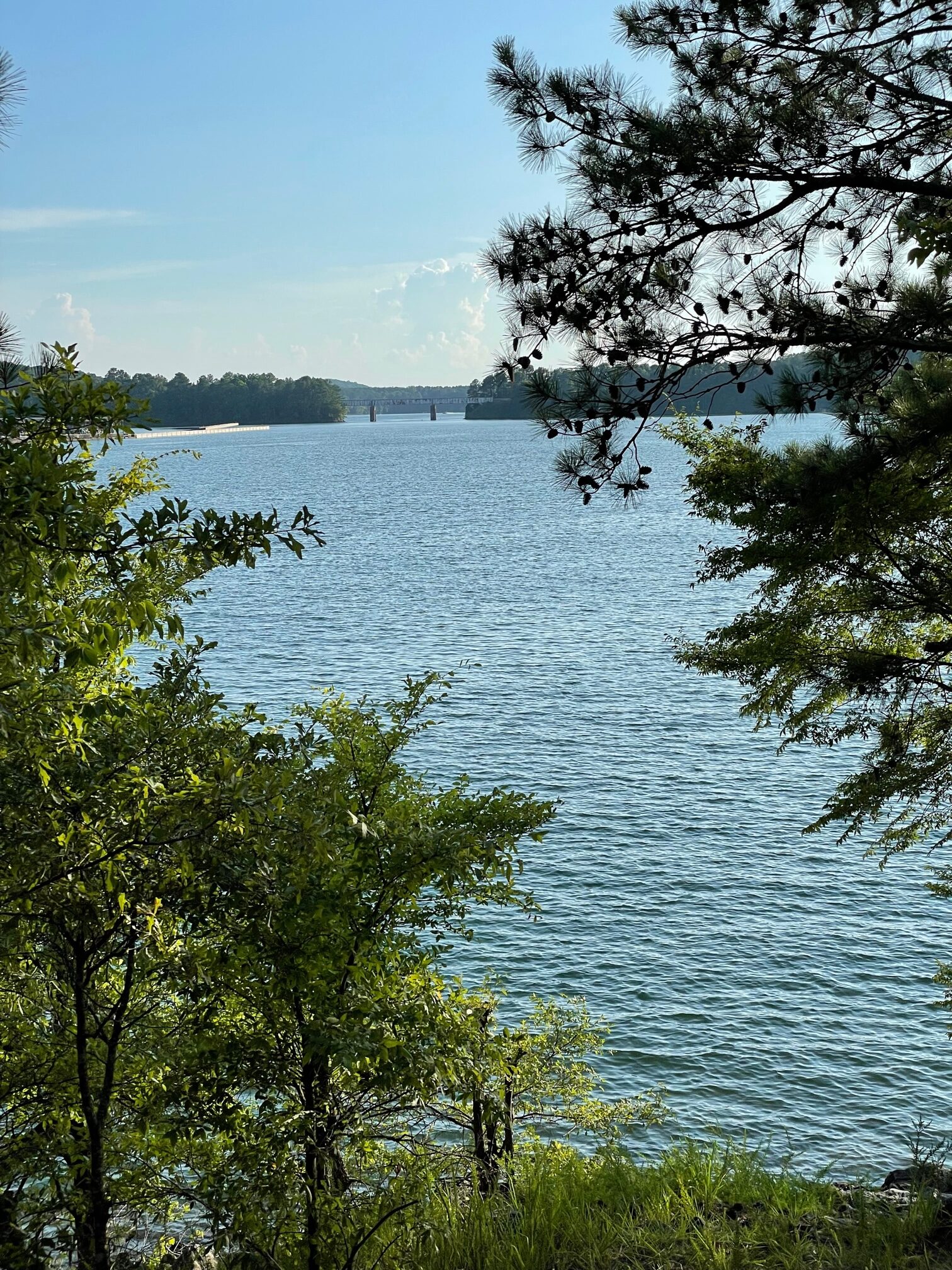 There's a great view of the lake off the back of the campsite and a sunset view down the stairs. Off to the right there is a path down to a rocky entry into the water. This was doable for our toddler while holding her hand. At the water level there were multiple large rocks for her to play on. The water got deep about two feet away from the large rocks. We brought our 10-pound anchor with rope and tied off the rafts in the lake.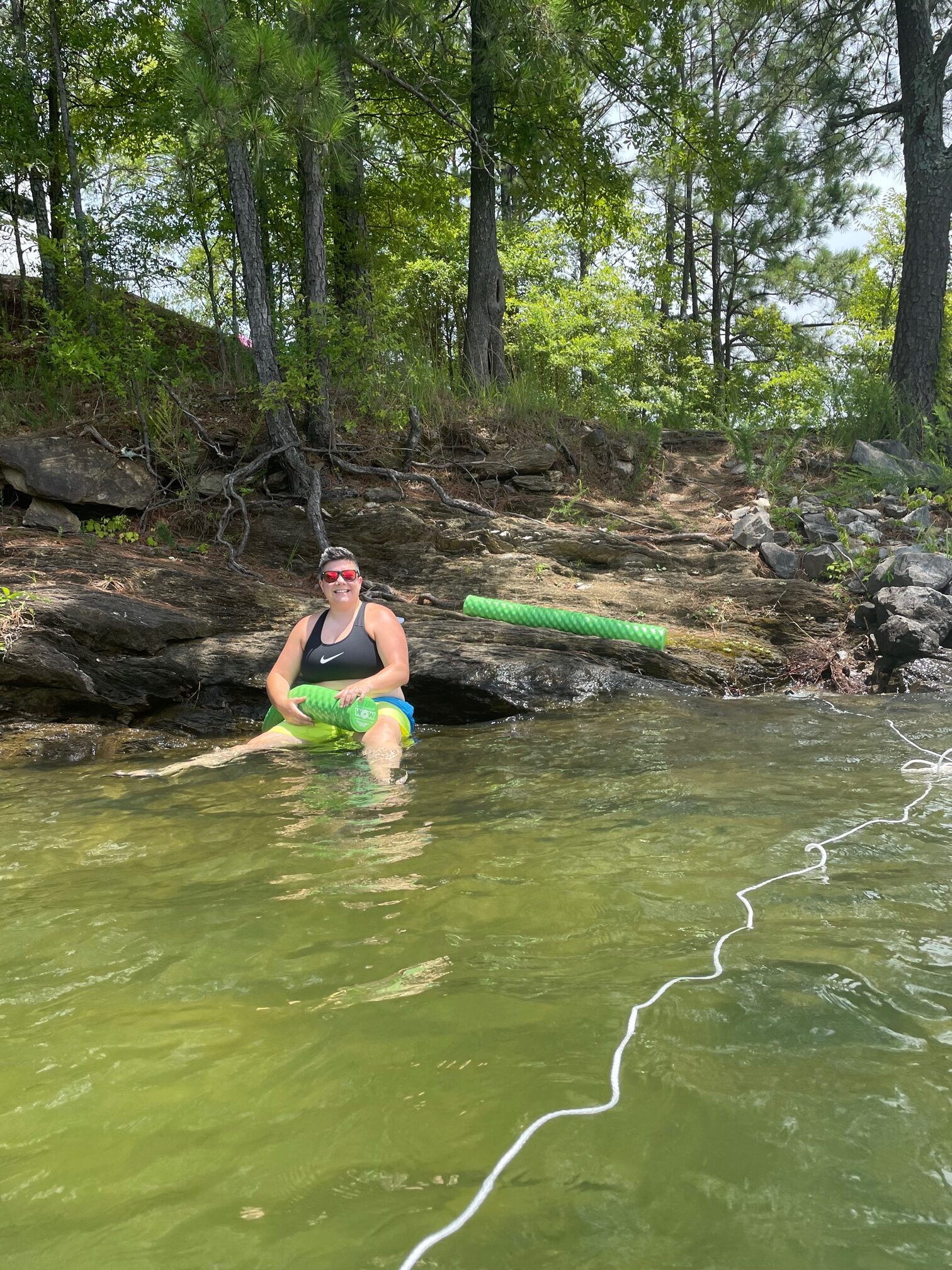 We dealt with quite a few storms throughout our stay. One evening, when friends were visiting, a strong wind storm started. Three of us held the shade tent down while Heather cooked dinner on the Blackstone. Thankfully the wind died down, but then the rain hit. By that time dinner was ready and we all ate in the camper. You don't see all of that in the YouTube videos—so much for the idyllic sunset supper at the picnic table.
Twice in our stay we harnessed the dogs, latched our kid in the stroller, and took off on a walk around the campground. We walked the entire campground (main roads) for a little over 3 miles.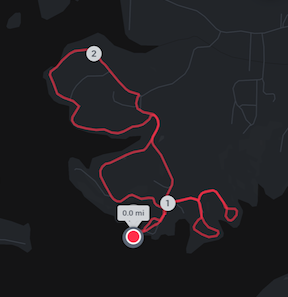 Site 114 is the only other site in that loop that's on my bucket list for McKinney. It has a great view of the water, but stayed booked the entire time we were there so I do not have photos to share. I walked around sites 111 and 112 and was surprised to see that they actually did have a path to the water. You wouldn't know it from the road or website. These paths are narrow and filled with vegetation, but you can get into the water.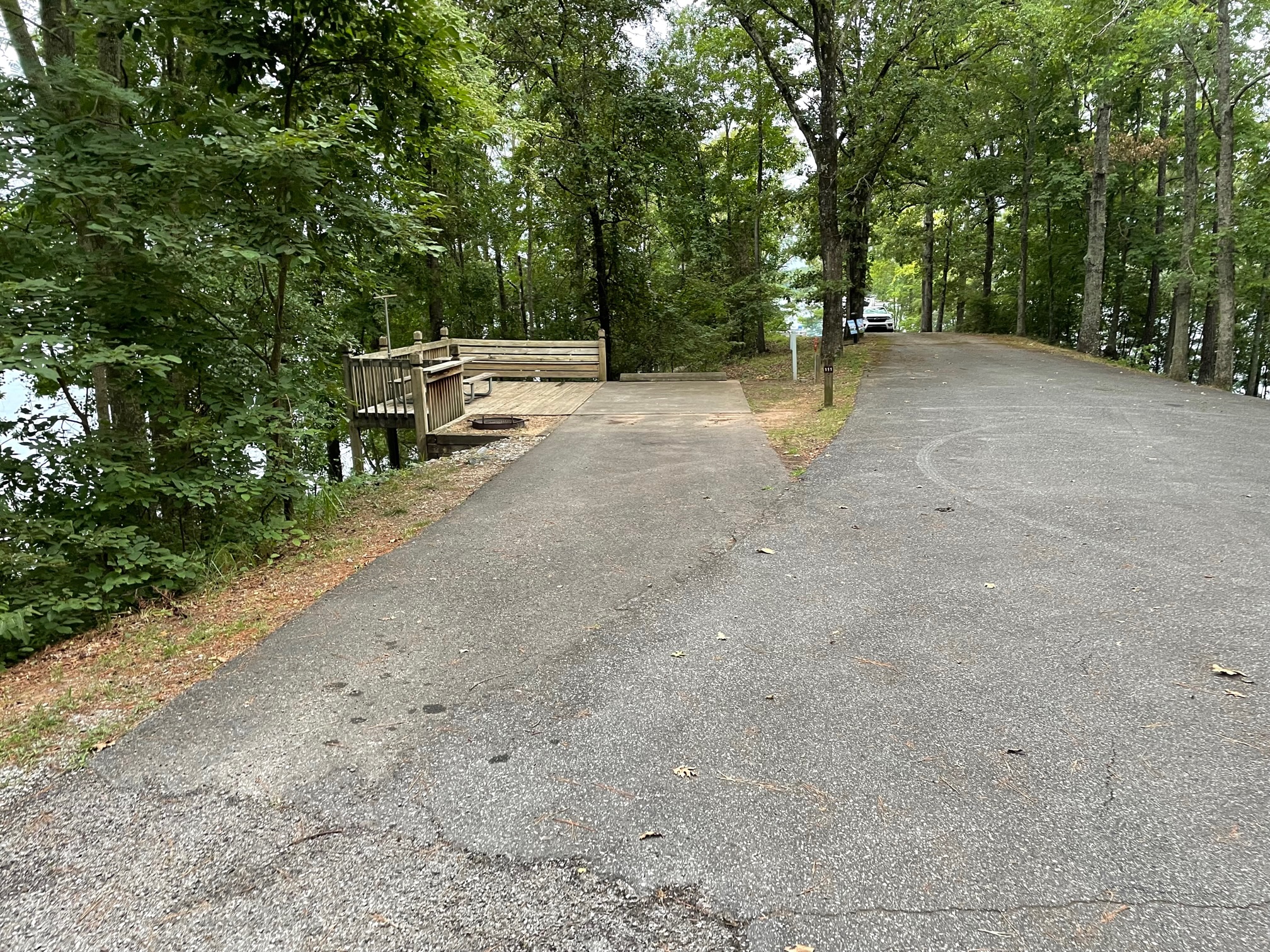 Places to eat, drink, have fun.
We do not usually go out to eat while camping on Lake Allatoona because we are so close to home. However, I did want to put together a list of our favorite restaurants, breweries, vineyards, and fun things to do in close proximity.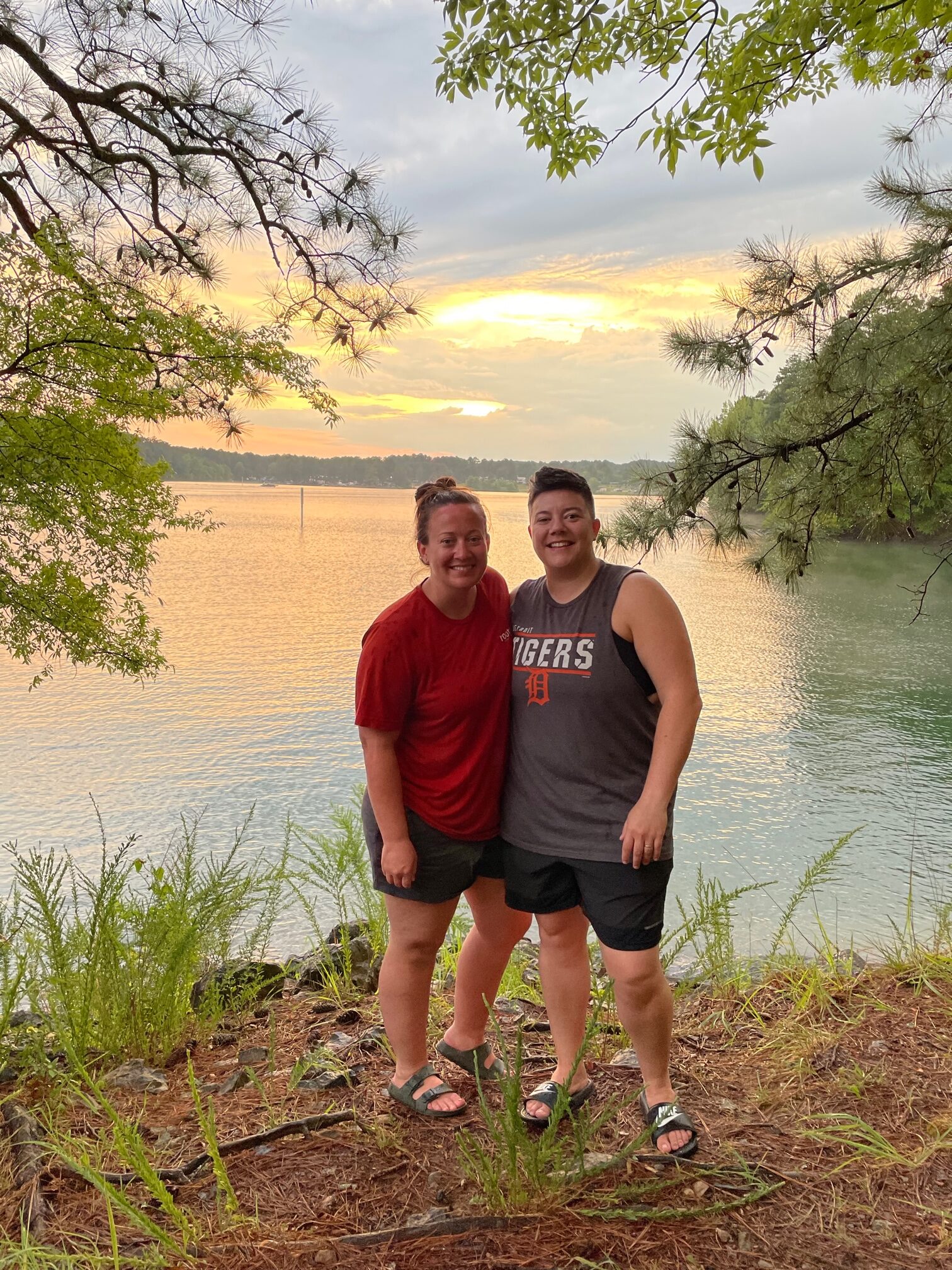 Things we learned at McKinney Campground:
1. We already knew this, but many other campers learned the hard way that you need to put away your pop up tents during a storm. We lowered our tent when we went inside the camper for dinner. The trash cans at McKinney were filled the next day with everyone's ruined gear.