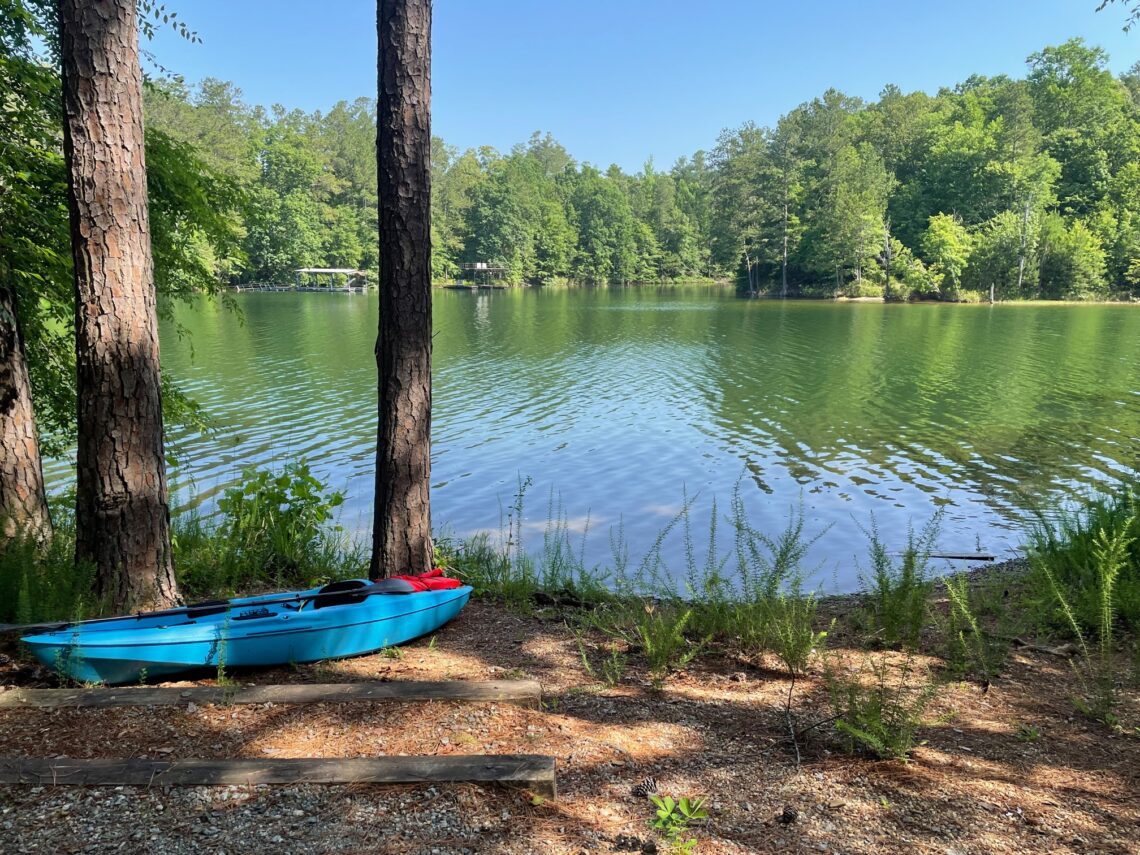 Clark Creek North Campground – 22
06.14.22-06.19.22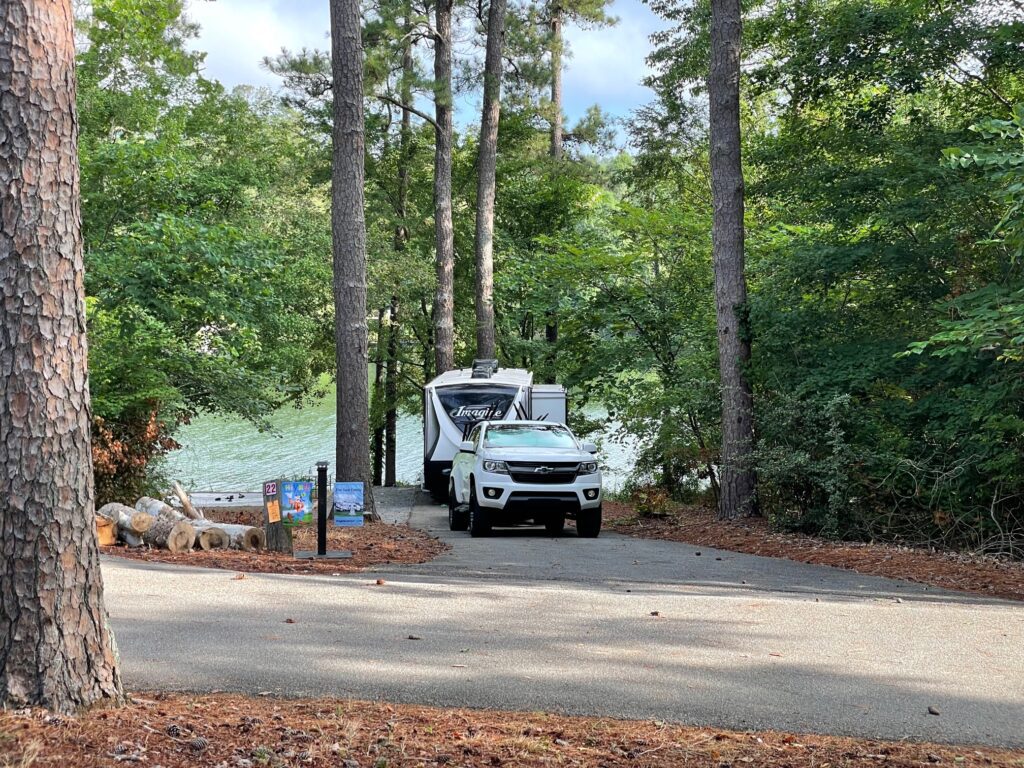 Only 24 sites in the whole campground, but I managed to book my favorite site for my birthday camping trip. 
Clark Creek Campground is located in Bartow County on Lake Allatoona. It is run by the county and can only be booked through their website. (More details on how to book later.) The campground is split into two sections and is separated by a bridge. We have only stayed in Clark Creek North and like that section better than South, however the perk to the south is that's where the campground beach and boat dock is.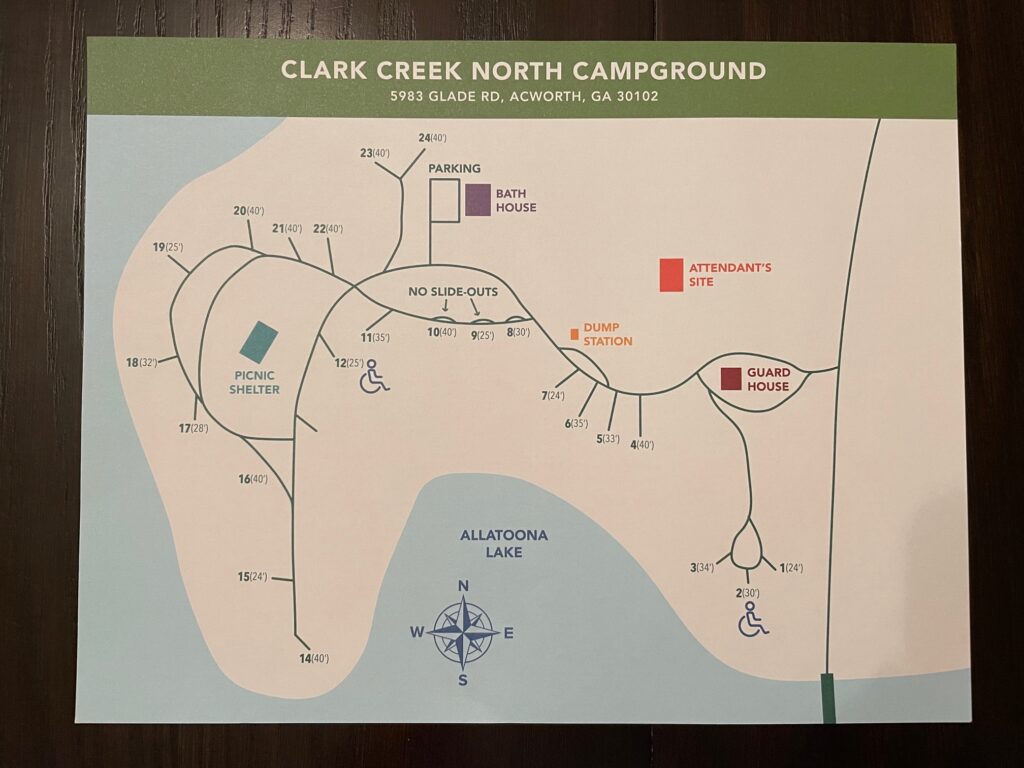 North has one bathhouse and 24 sites. Heather's favorite site is 14 which we stayed in last year (Details for Site 14N). It provides a lot of privacy from other sites.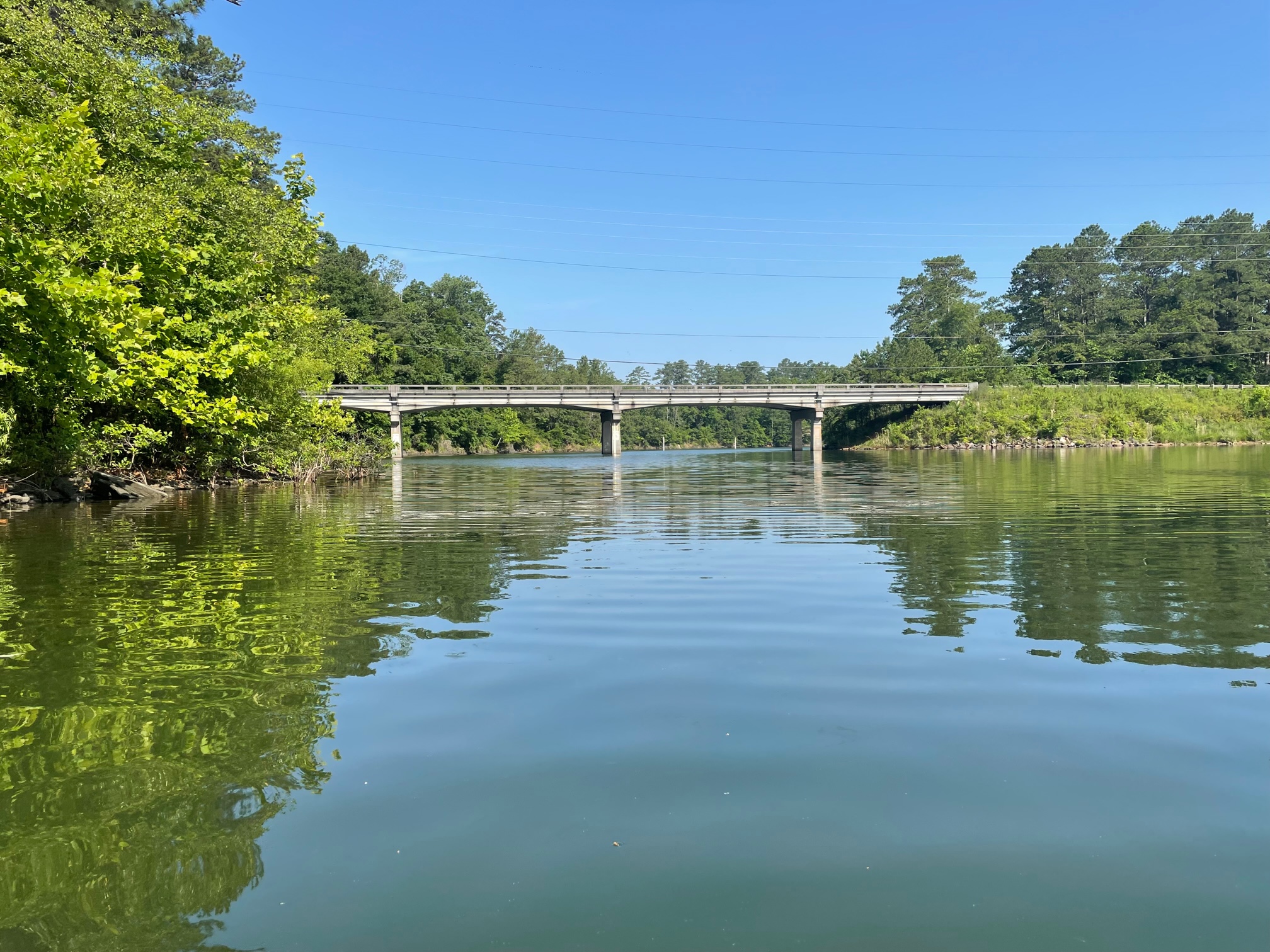 This trip we stayed in site 22, a 40-ft back-in site. Site 22 is waterfront with easy access for a toddler. It's a great location for swimming and kayaking as it is located in a no-wake cove. A boat could also be shored or anchored here. There was shade on the outdoor living area of the campsite for most of the day, though the camper sat in direct sunlight quite a bit. Just like site 14, this one is private from others and sits far off the road.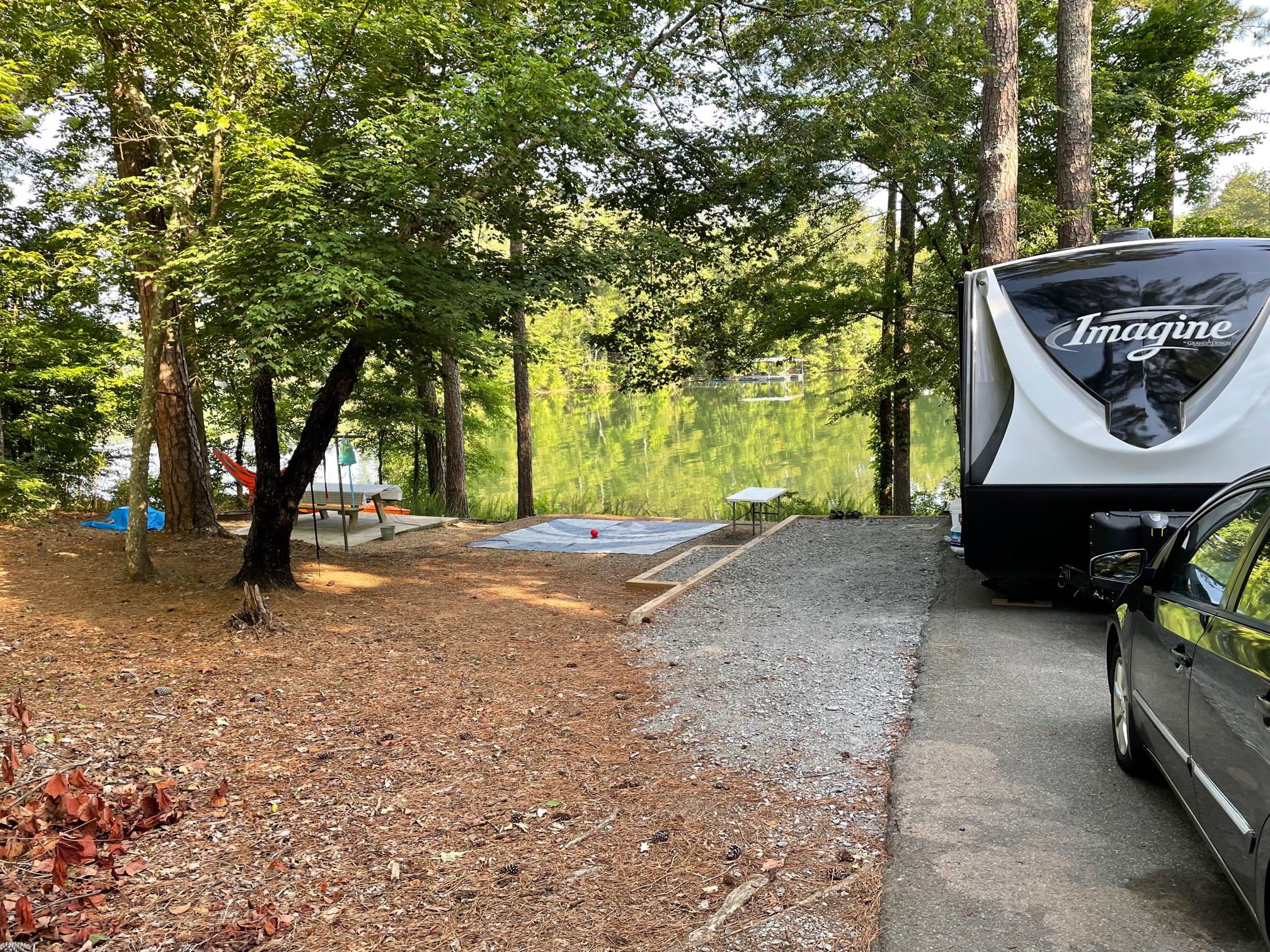 The outdoor living area of this site is interesting because it is laid out in sections. Walking out the door of the camper there's a gravel pad that was too short for our outdoor mat. Down a step was a large square pad that would be fantastic for a tent. Beyond the pad was the concrete picnic table and farthest away sat the fire pit. There are three trees next to the camping pad that were perfect for hammocks.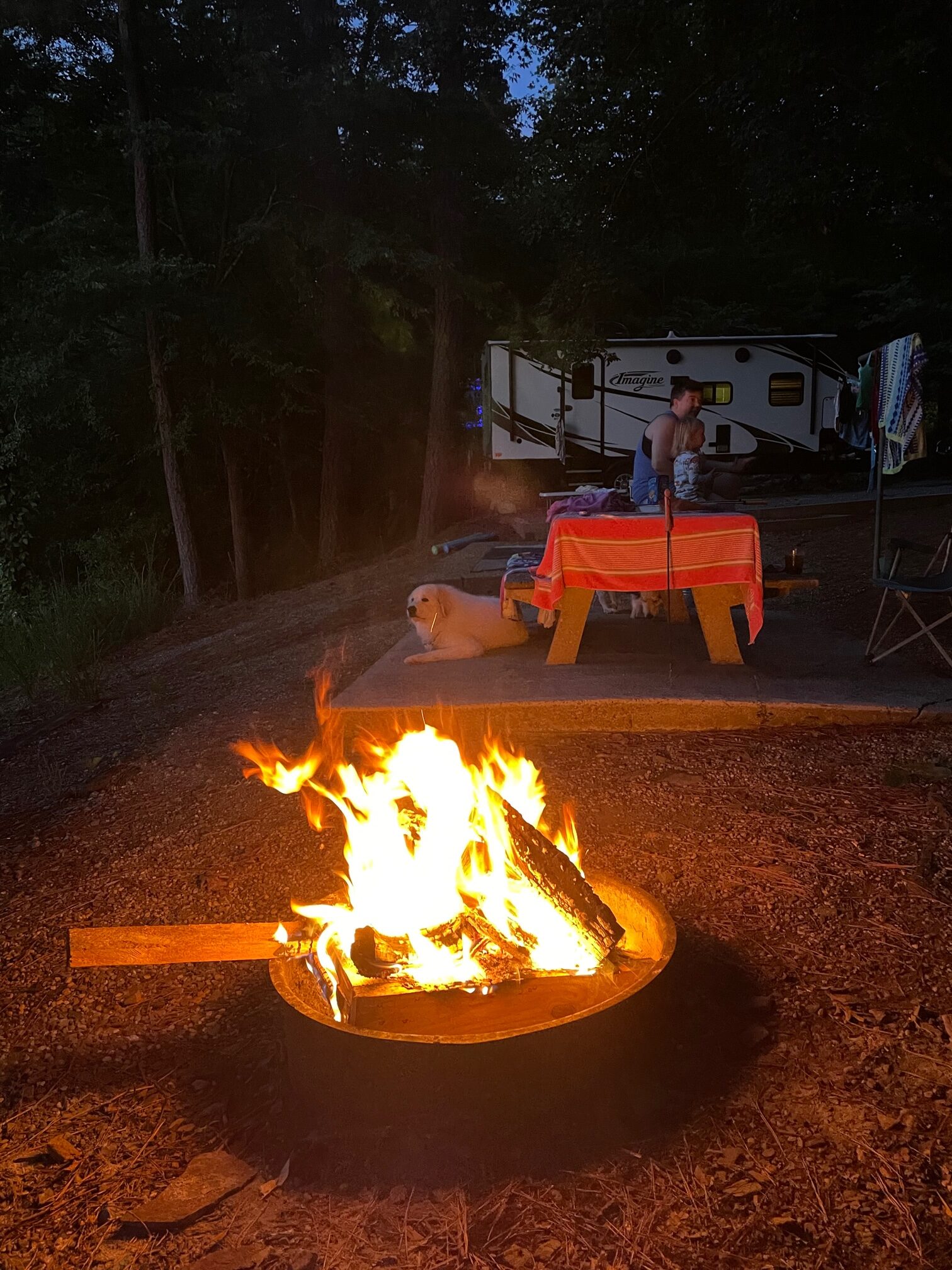 To get to the beach from our campsite, we paddled around the campground, under the bridge, and over to the beach—about a 15 minute kayak ride. We did this a couple times during the trip.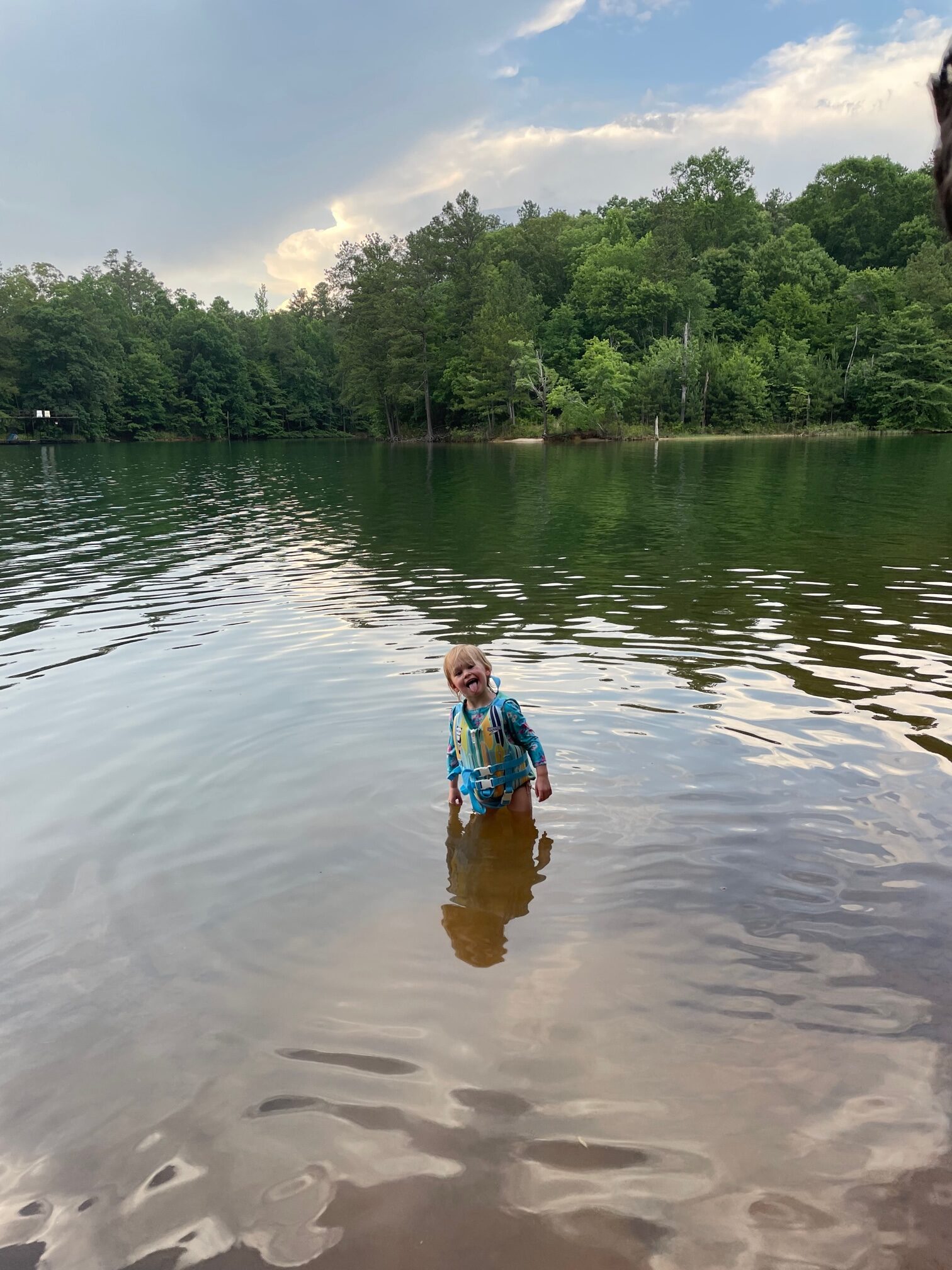 My parents came to visit one of the days and Clark Creek campground does charge $5 per visit. Important to mention since our usual COE campgrounds do not have that cost.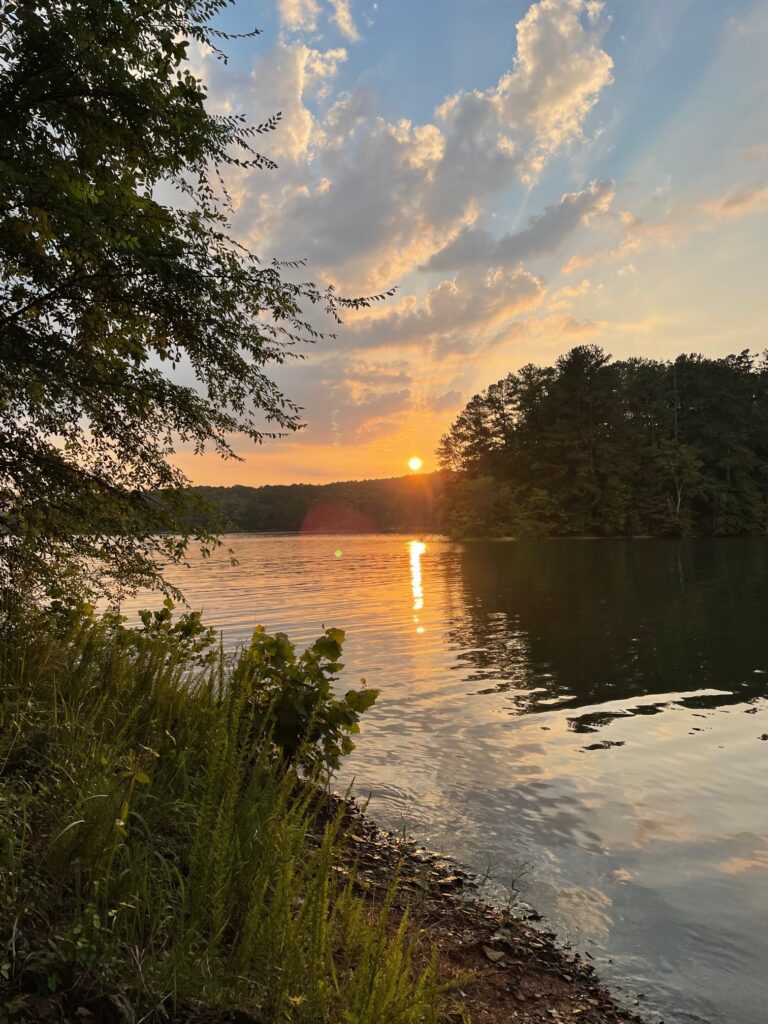 We enjoyed a dinner at Henry's Louisiana Grill in downtown Acworth for my birthday dinner. The dogs stayed back in the camper with our MarCELL temperature monitoring system to track the power of the camper.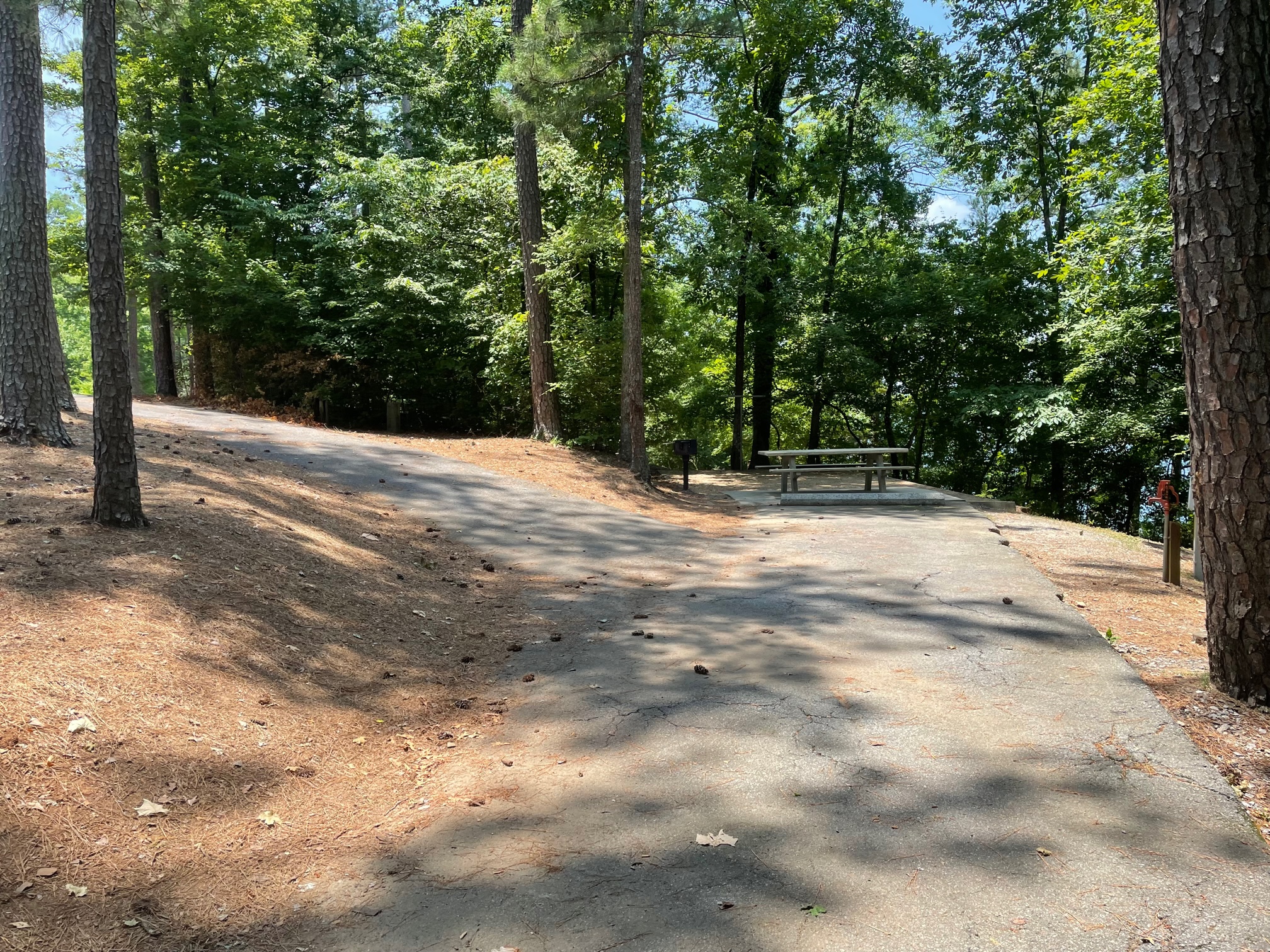 Directions to book Clark Creek Campground:
Since Clark Creek Campground is run by Bartow County you have to use their website to reserve a campsite. The website is different from other campsite reservation pages we use frequently, hopefully these tips help. To book a campsite use the link at the registration page, then hit "facility rentals." Select the campground and choose the date you would like to book by clicking the green squares on the table.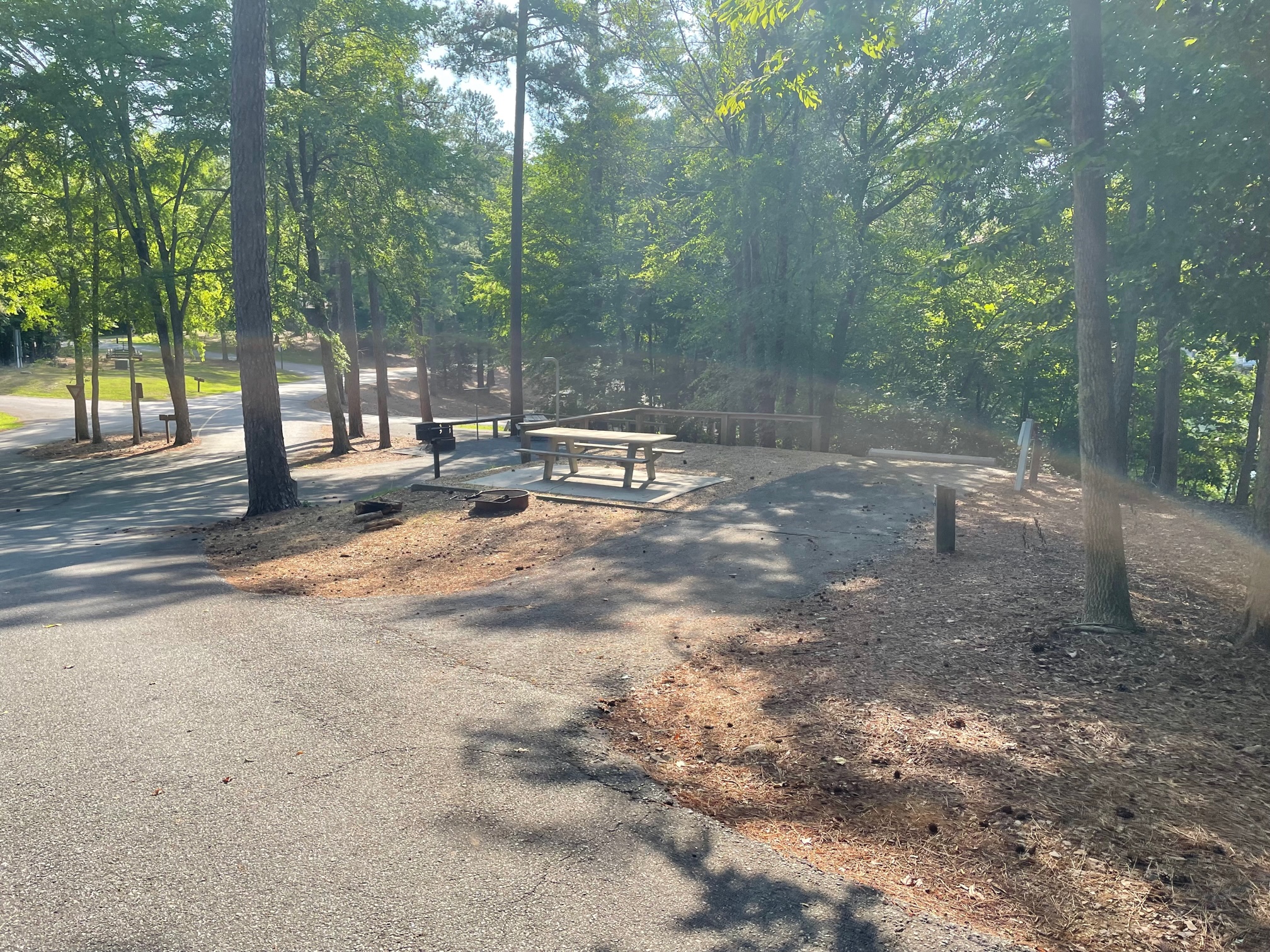 Places to eat, drink, have fun.
We do not usually go out to eat while camping on Lake Allatoona because we are so close to home. However, I did want to put together a list of our favorite restaurants, breweries, vineyards, and fun things to do in close proximity.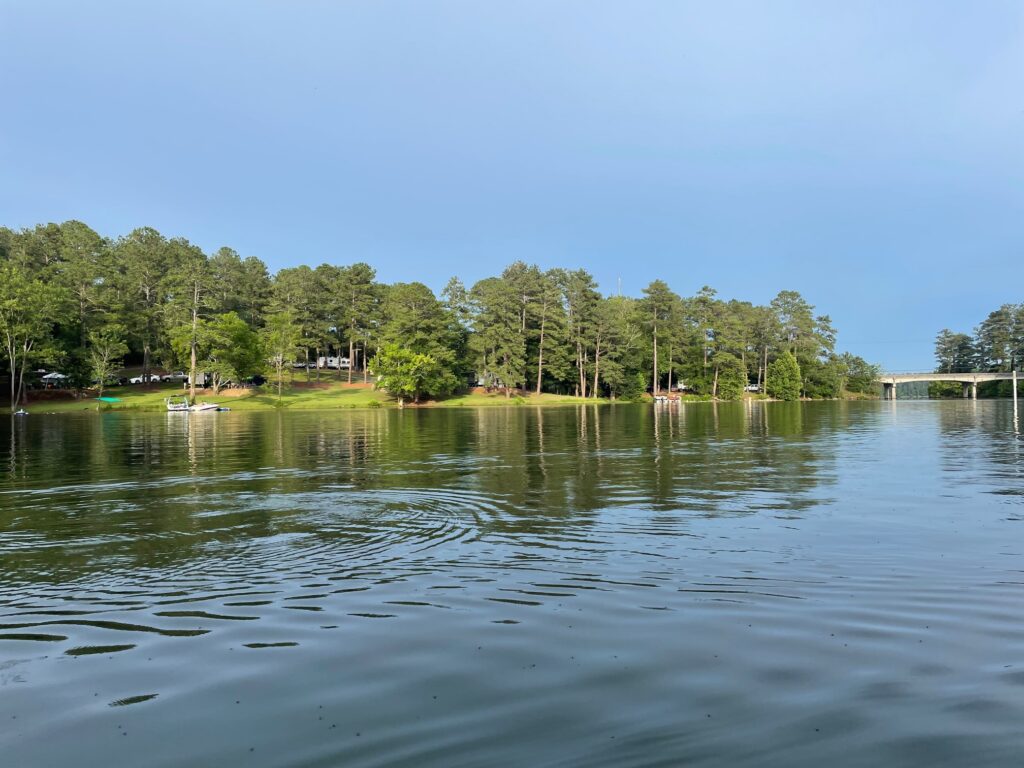 Things we learned while camping at Clark Creek:
1. Accidents happen, especially with a toddler. Heather was pulling the x-chock out of storage and our daughter came up behind her. The metal tool hit her right between the eyes. We debated on heading to the emergency room for stitches, but reached out to a medical professional friend who said they wouldn't take their kid. We tried the butterfly bandaid, but it was just too hot to stay put. The final solution was liquid bandaid after we cleaned it thoroughly. It is healing nicely and we have been routinely applying a scar ointment.
2. If you book any of sites 5 through 10 in Clark Creek North, keep in mind that people tie their boats together in this cove every weekend. It looks fun for them, but everyone might not like it. We had two boats tie together in the cove in front of site 22, but it did not disturb our swimming.