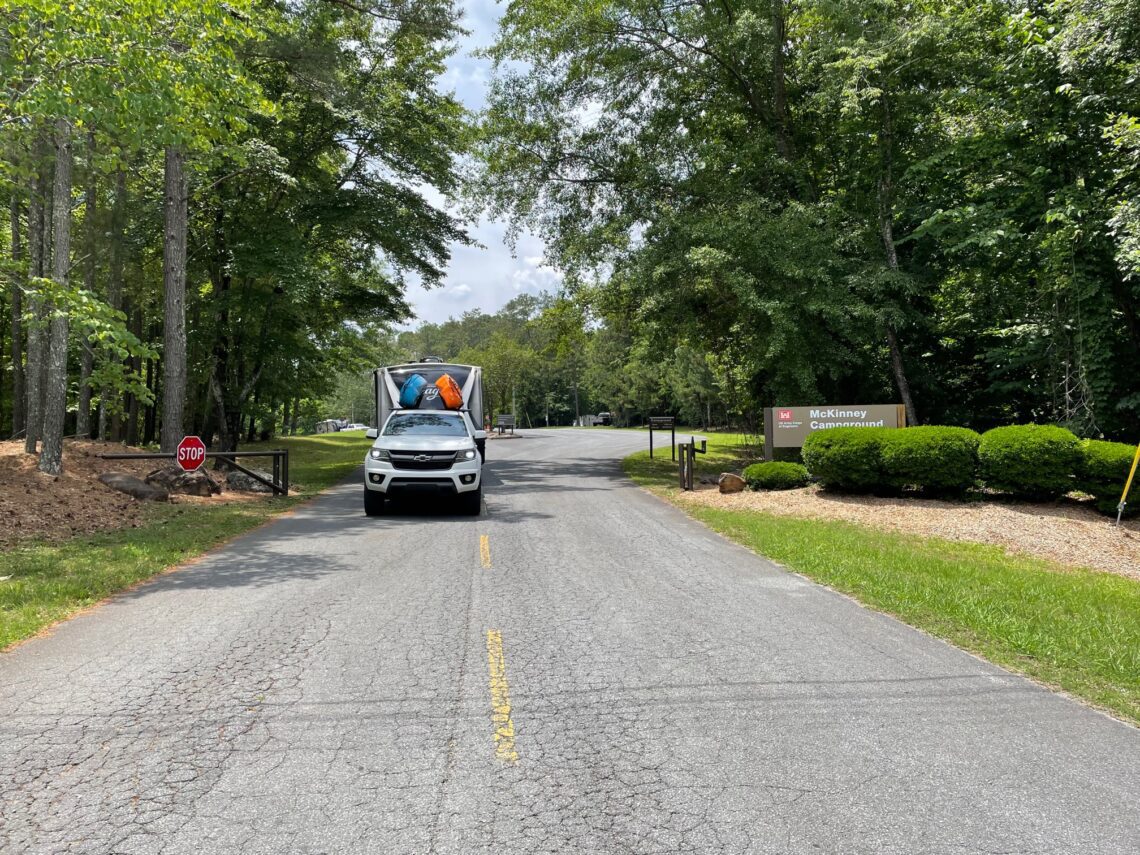 6.02.22-6.05.22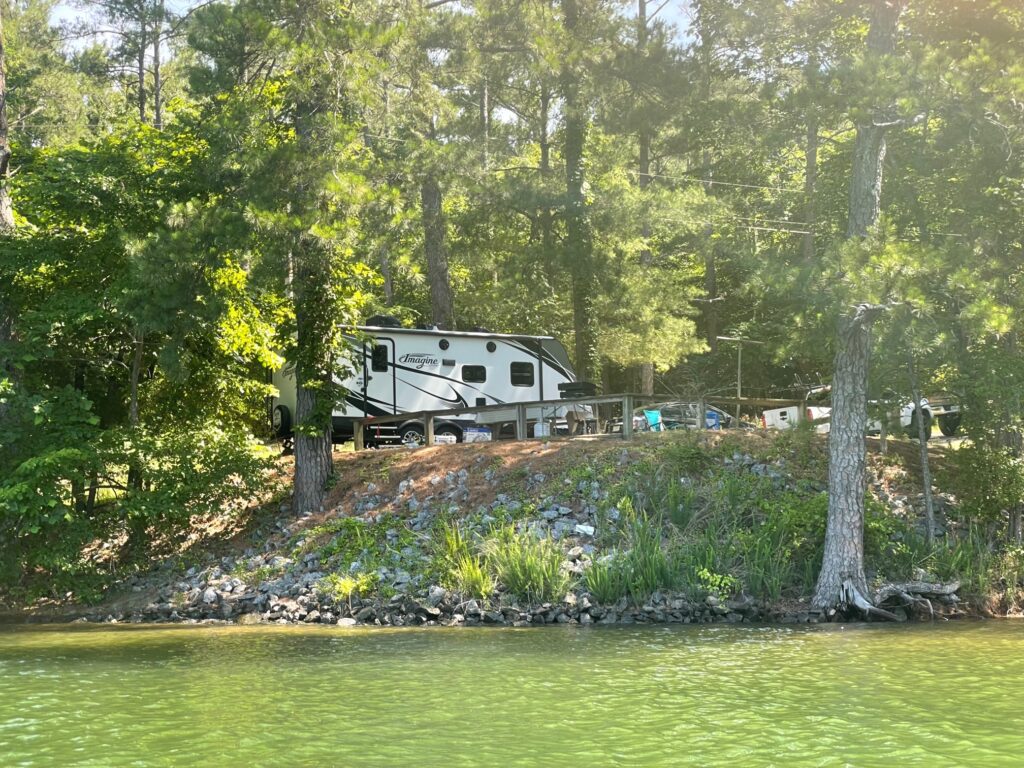 First official camping trip of the summer season and we started it off with kayaking, plus renting a paddle board from Murphs Surf shop.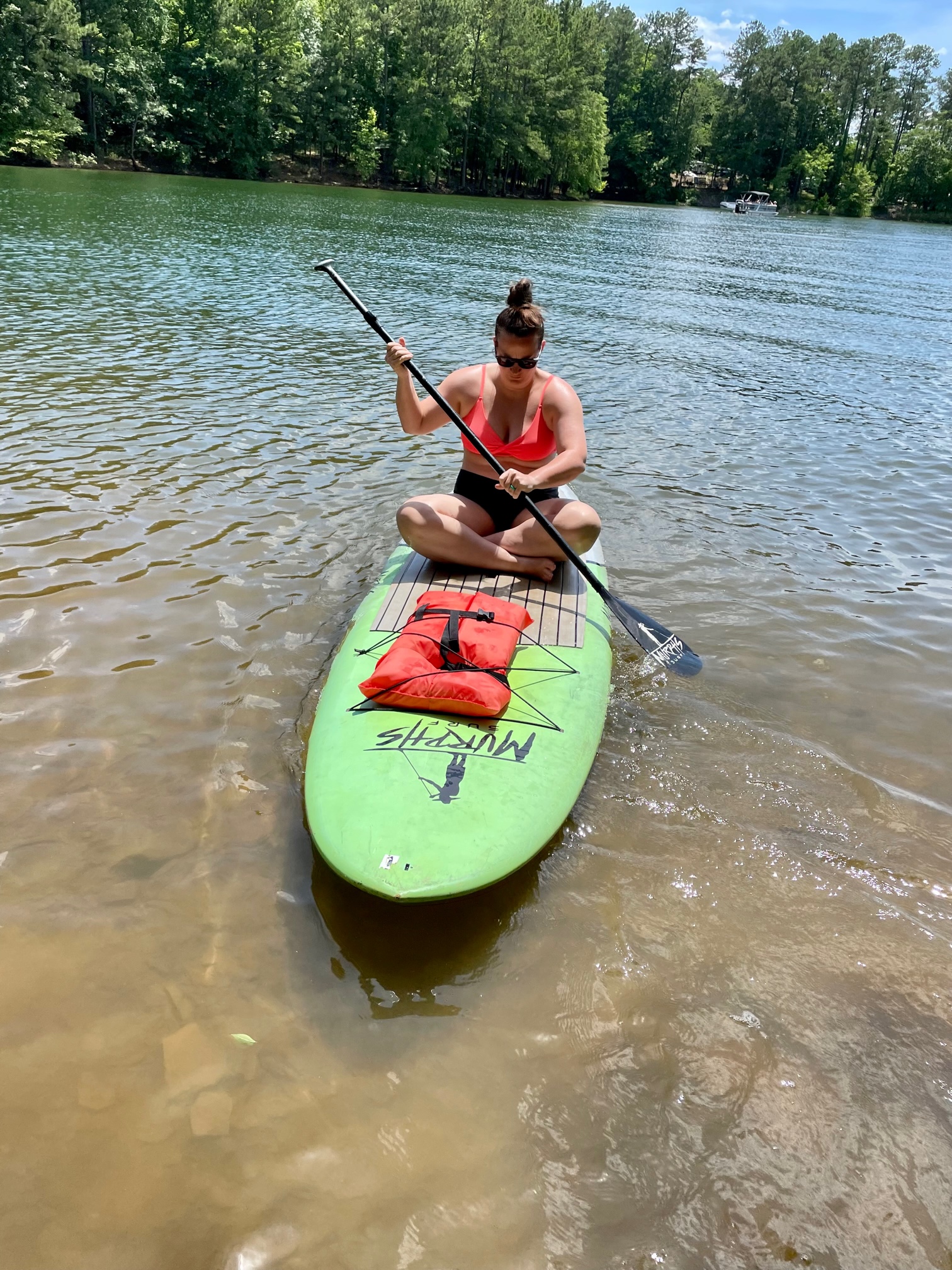 McKinney Campground is located in Acworth, Ga on Lake Allatoona. A Corps of Engineers park, it has 150 RV sites, two beaches, one playground, and a boat ramp. We have camped at McKinney Campground nine times; it's our go-to campground, nine miles from home. To help you choose your next reservation, details and photos from all of our previous visits can be found in the McKinney Campground category.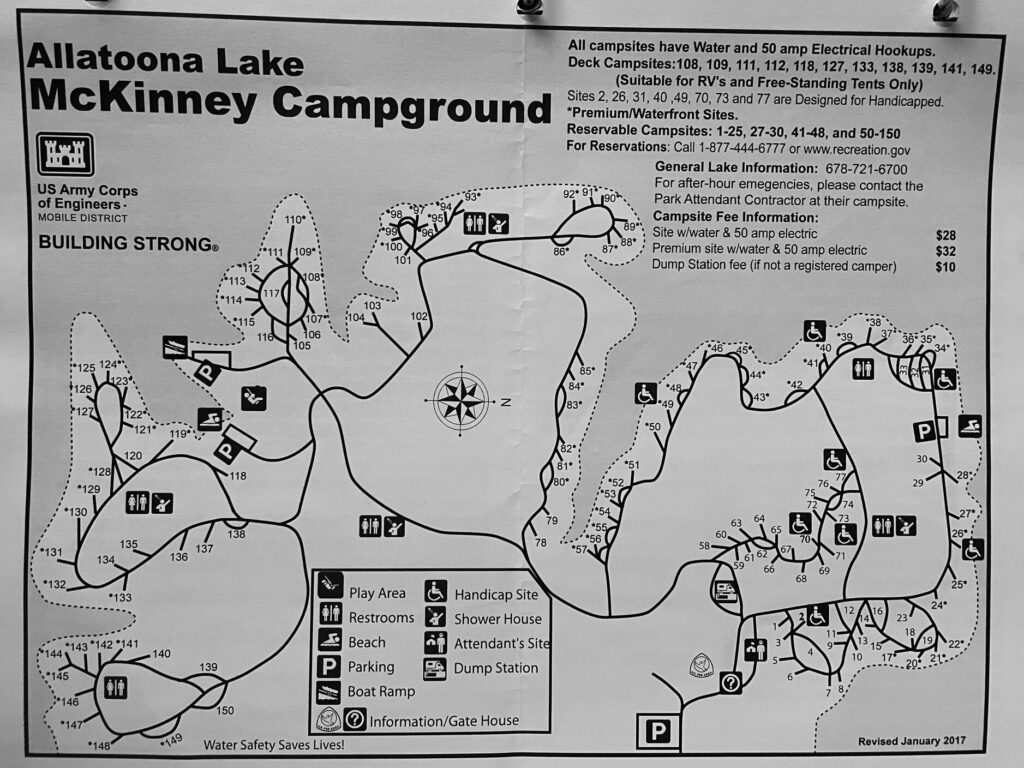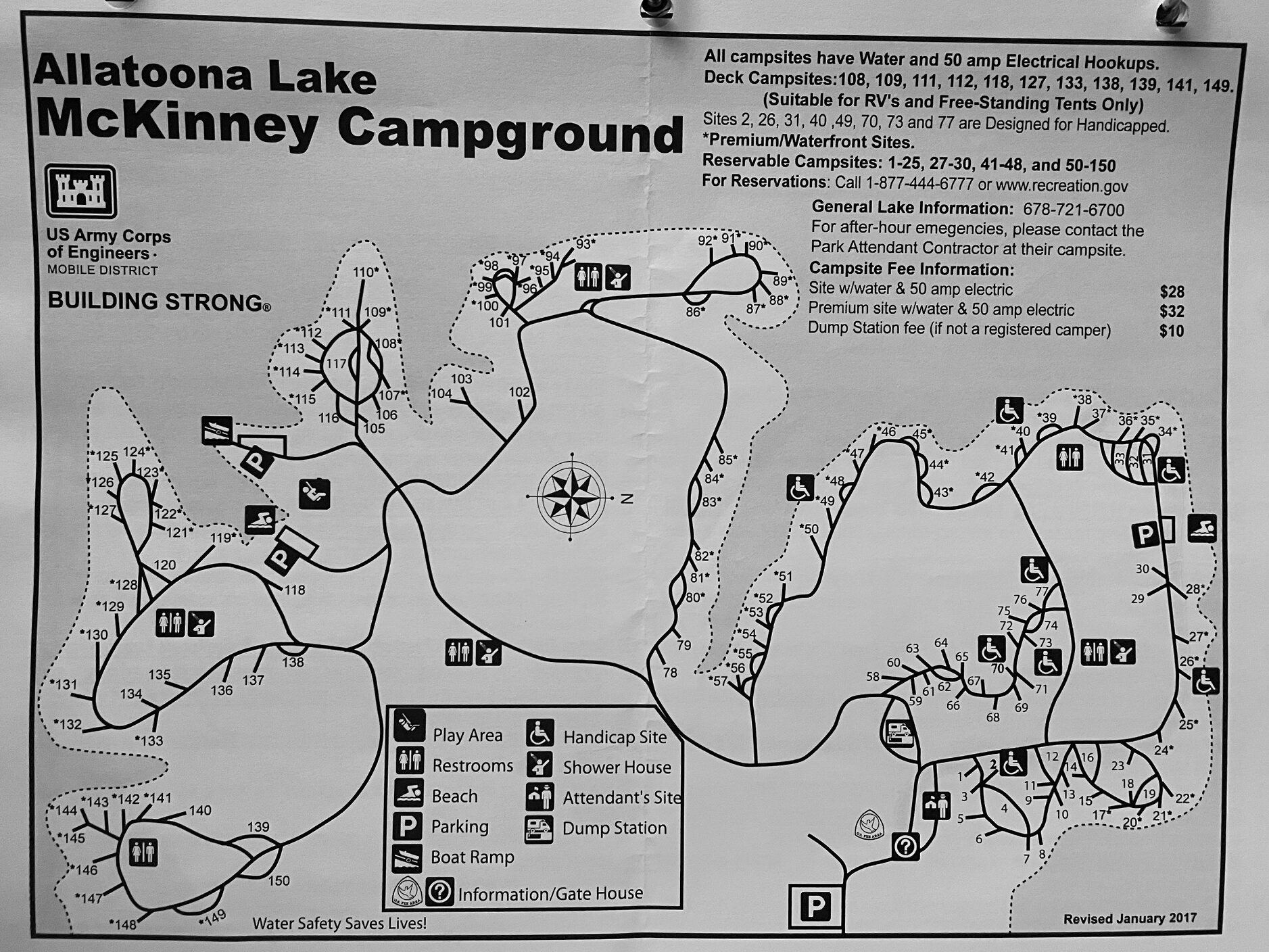 Ever since our first trip to McKinney Campground in 2017, I had my eye set on campsite 51. It is a popular back-in site, it is 39-ft. in length. What makes this site special is the water view, but also the water access. In front of the site there is a great spot to put in kayaks and floats. It's easy for a toddler to get in and out of the water. Behind site 51 there is a shaded area which would be perfect for shoring a boat.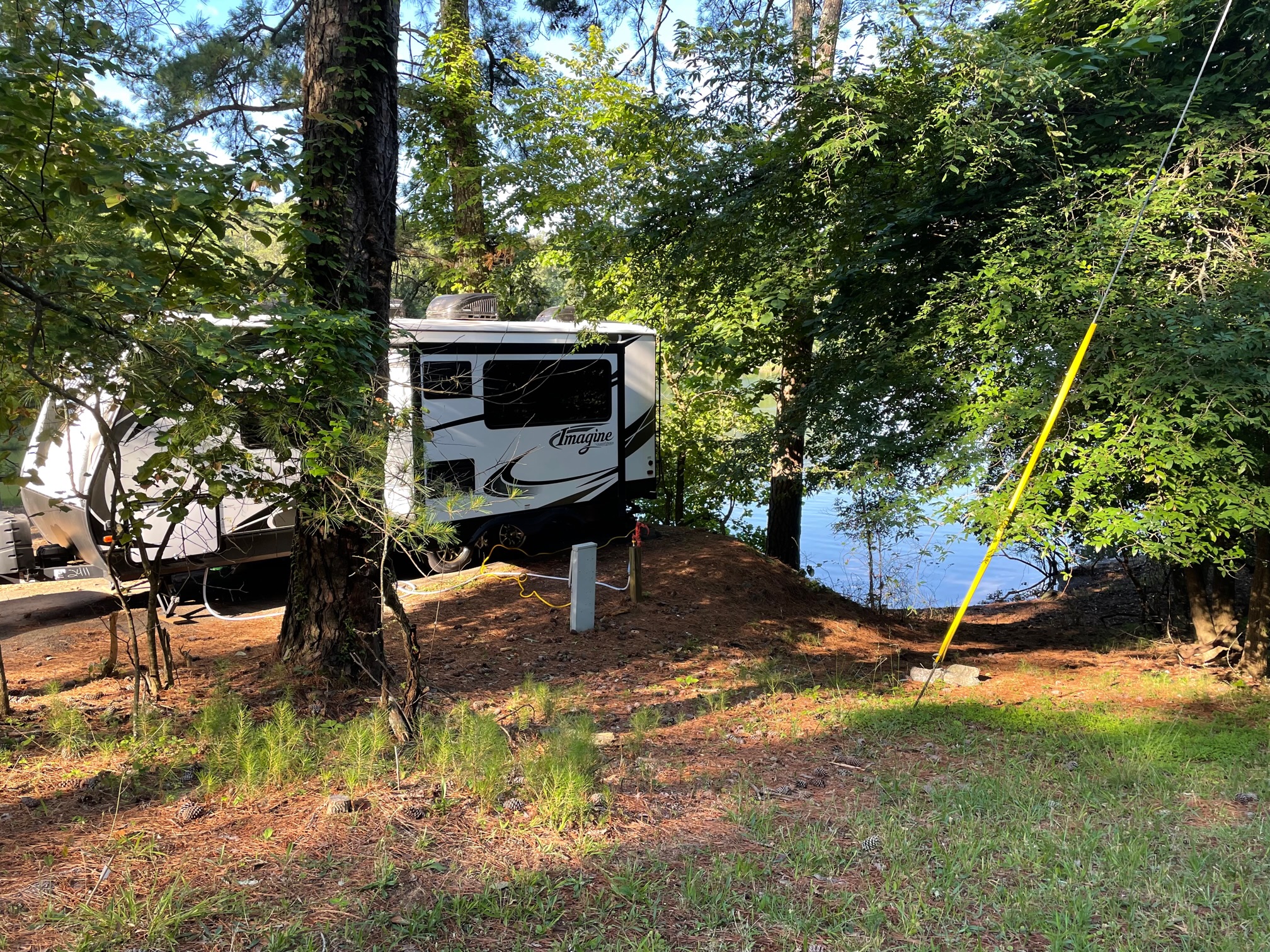 Site 50 and 51 have quite a few trees between them providing complete privacy from your neighbor on one side. Campsite 52 is a pull-thru site that shares some green space before the water's edge. This would be a great option for camping with another family.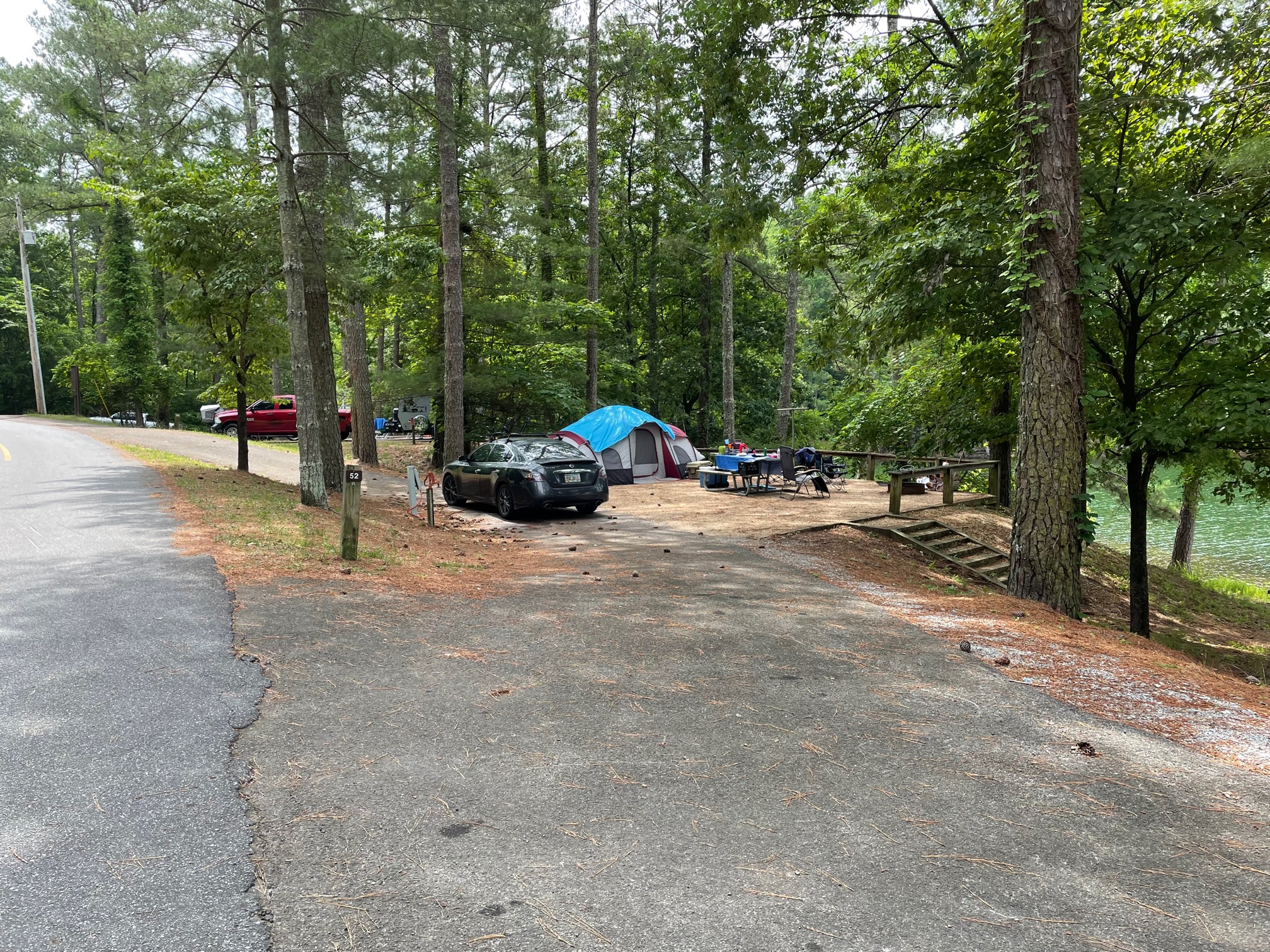 The only negative I found to site 51 was the location of the fire pit. It is located to the front left of the camping pad while the view of the lake is located to the front right. It would be much more ideal to sit around a campfire looking out over the lake instead of having your back to the water. We also are not huge fans of concrete picnic table pads due to not being able to move them on the pad. Thankfully the site had shade for a little more than half of the day so moving the table was not an issue.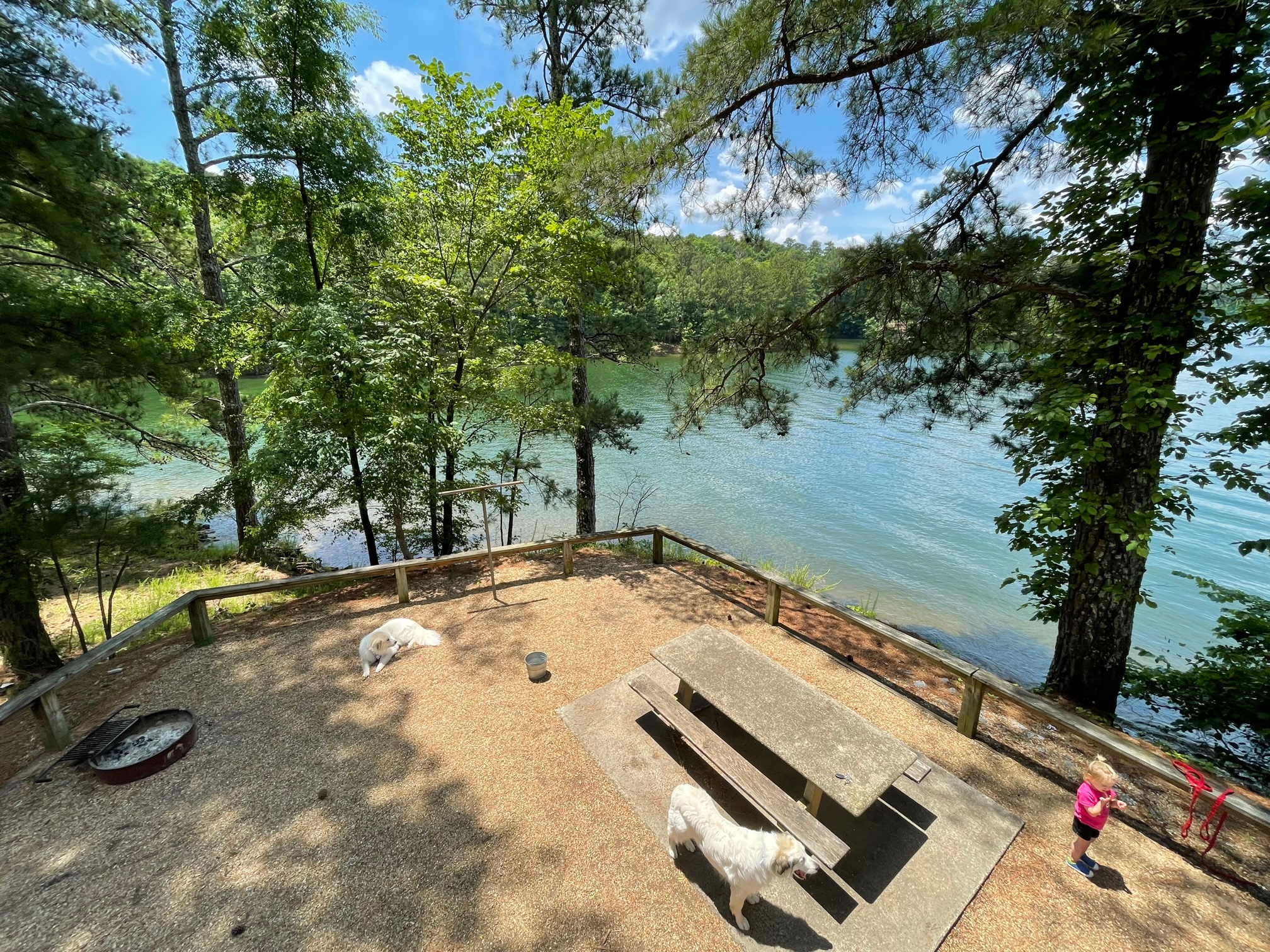 On Saturday we drove over to Glade Marina, right next door, to rent a paddle board for the day. Murphs Surf Shop, located in Woodstock, has a second location at Glade Marina—super convenient to McKinney Campground. The location at Glade Marina has less options for kayaks and paddle boards than the main location, but they still had exactly what we needed. I'm sure if we requested something else they could have made it happen. The paddle board rental for a full day is $60. They also have hourly rentals for $25.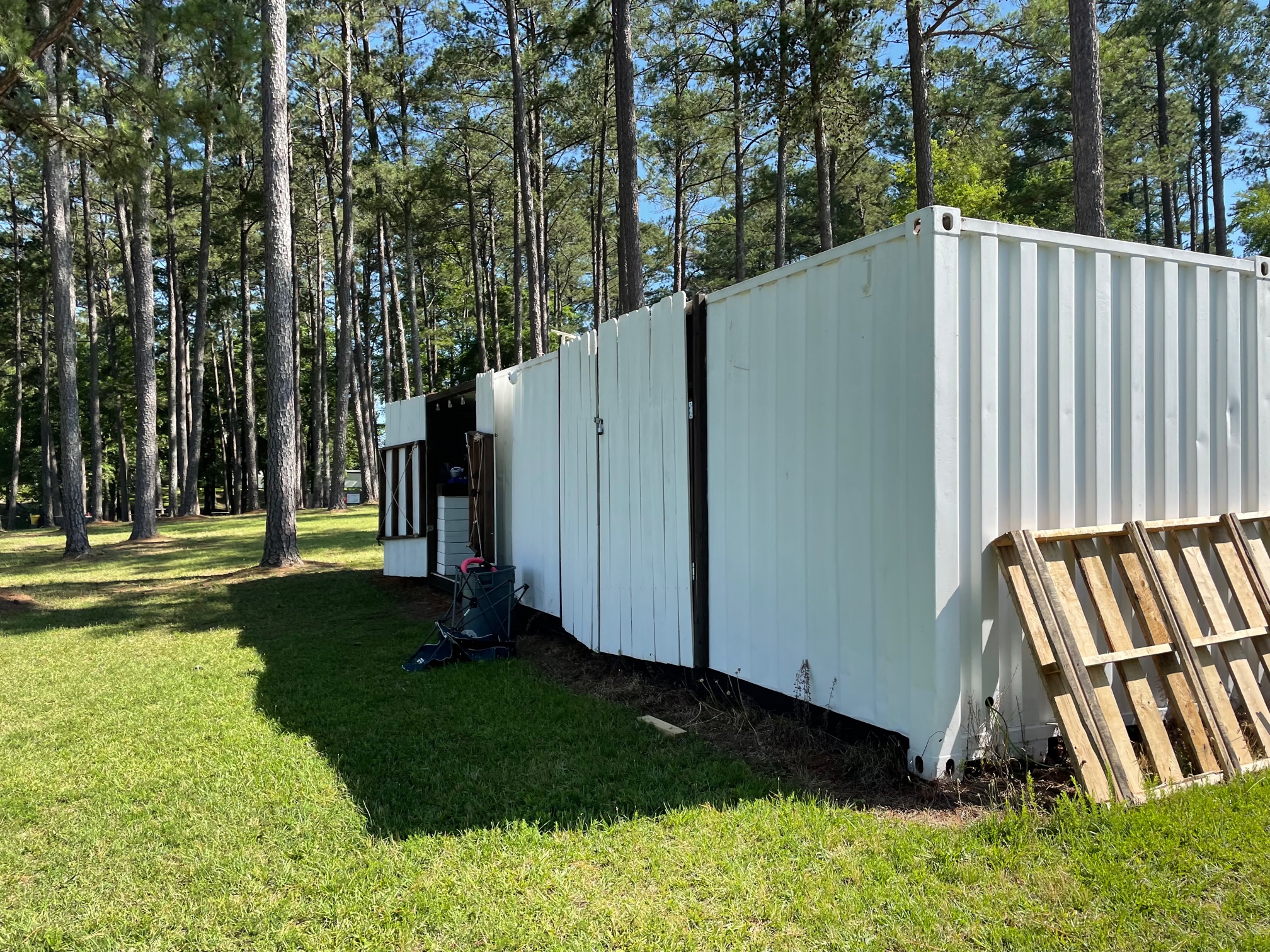 We really enjoyed renting with Murphs and highly recommend checking out their store for any water or bike gear.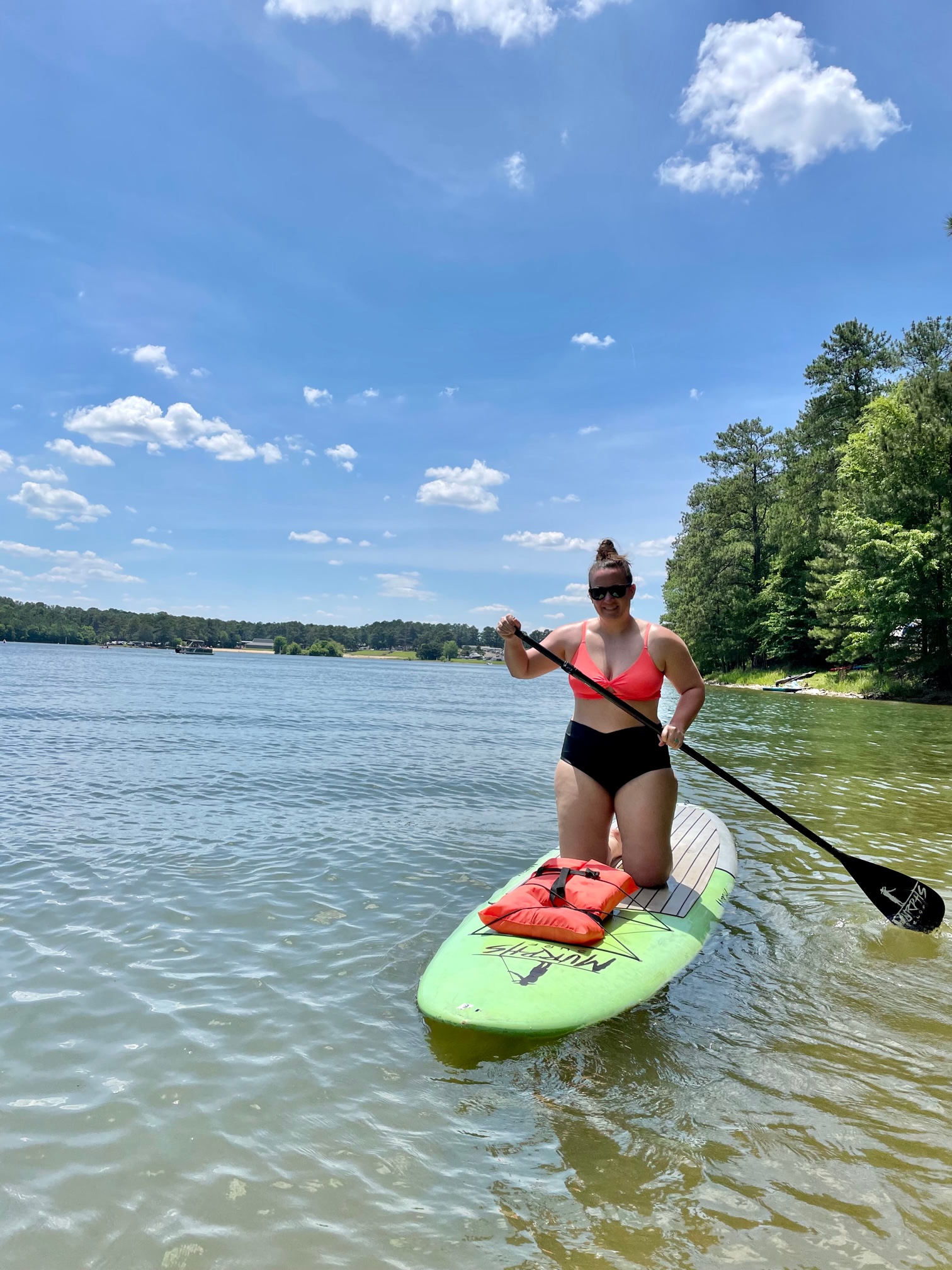 The morning before we left we set out on a kayaking adventure. From our cove to the south we kayaked to the second beach at McKinney Campground (the one with the playground). It took us about 15 minutes to get to the beach and we played in the water over there for a little while before kayaking back. Site 51 is located in a popular cove that's great for swimming, kayaking, and paddle boarding. Many sites in the cove have places to shore a boat.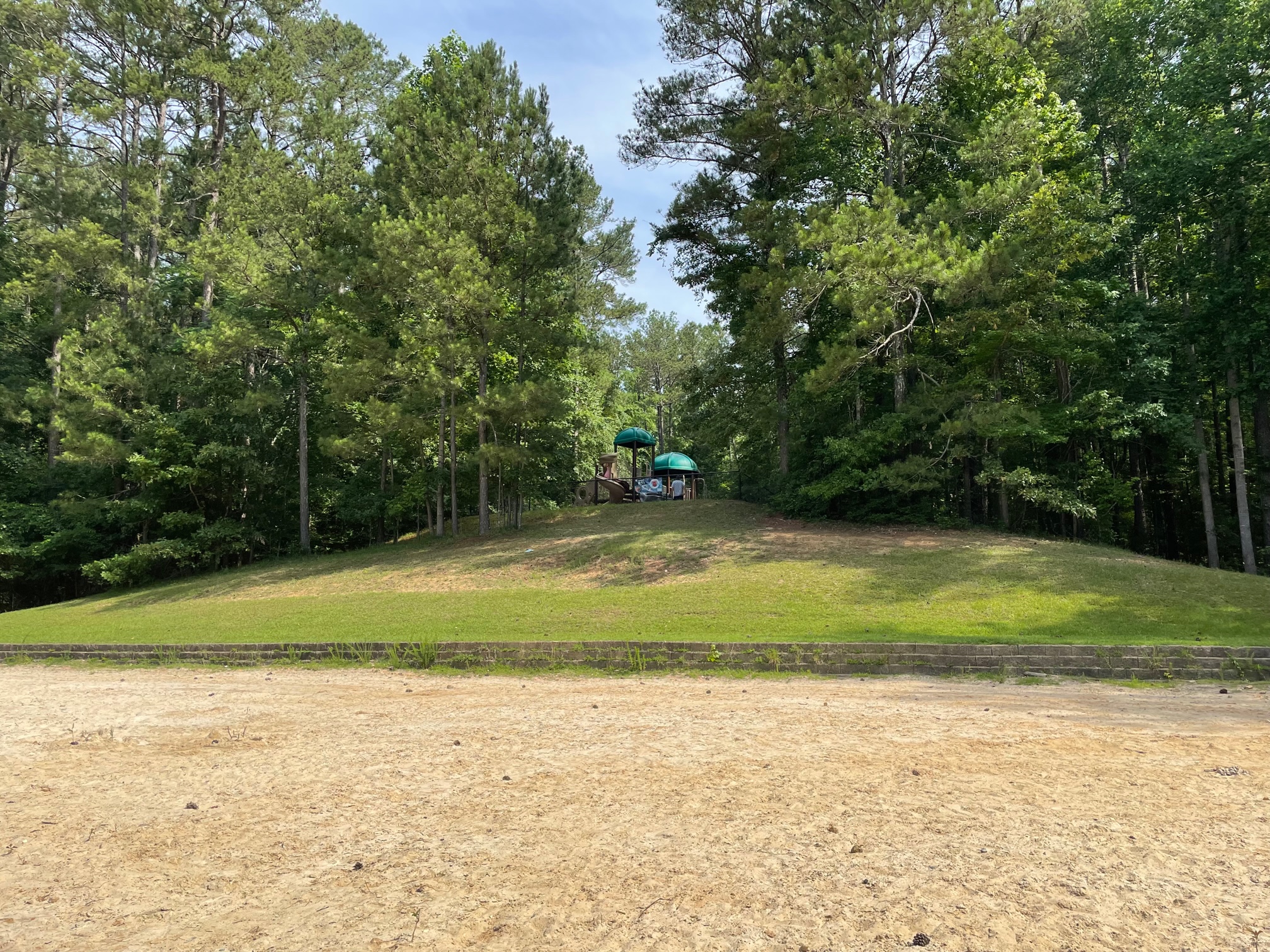 Places to eat, drink, and have fun
We do not usually go out to eat while camping on Lake Allatoona because we are so close to home. However, I put together a list of our favorite restaurants, breweries, vineyards, and fun things to do in close proximity.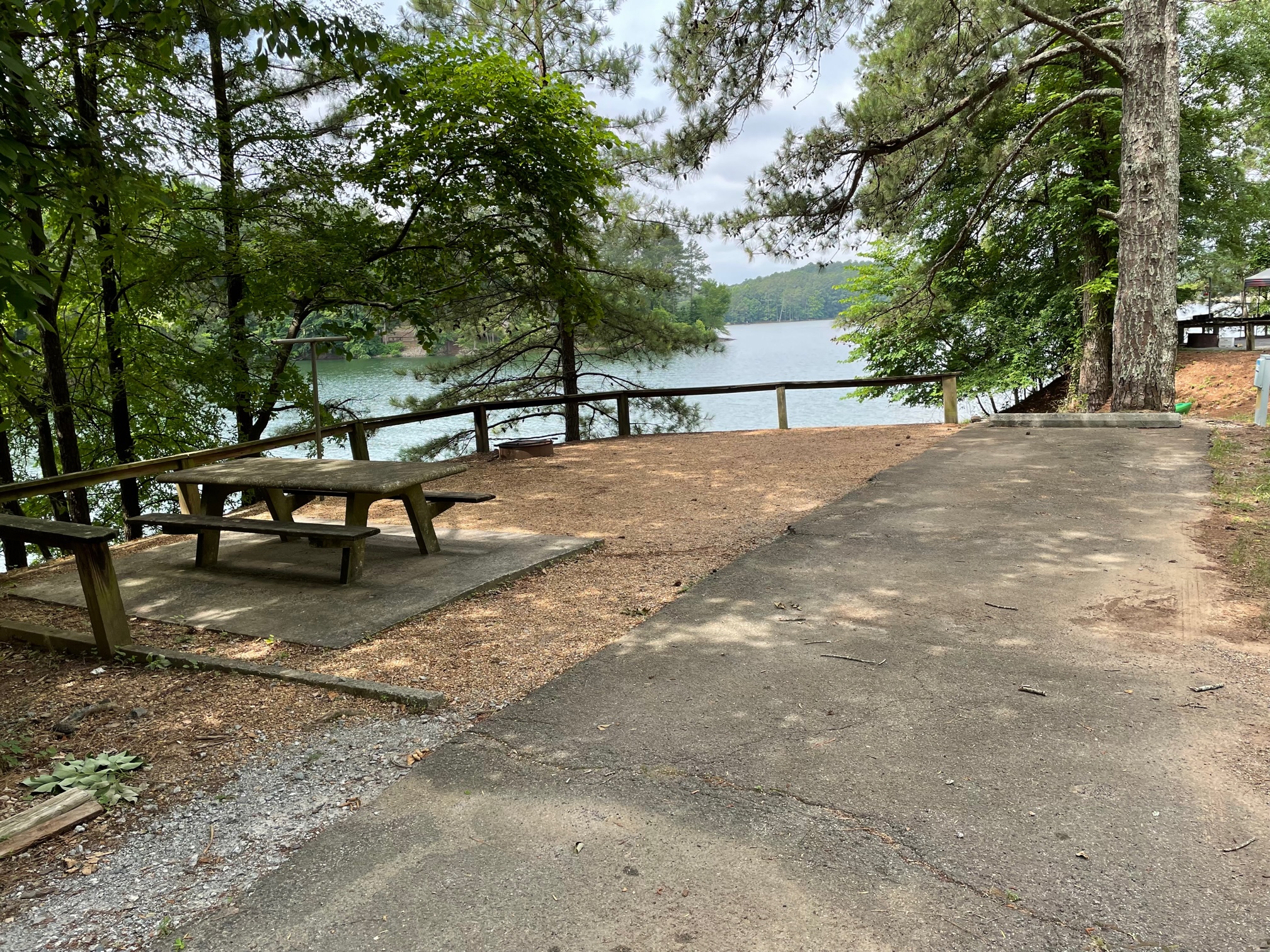 Things we learned:
1. Everyone has their pet peeves when camping, but one that is quickly rising to the top of our list is people dumping their honey wagon during checkout time. If they aren't checking out today can they not wait until after 3 p.m. to do this? I know everyone has their preferred schedule, but why would anyone want to wait in the dump station line?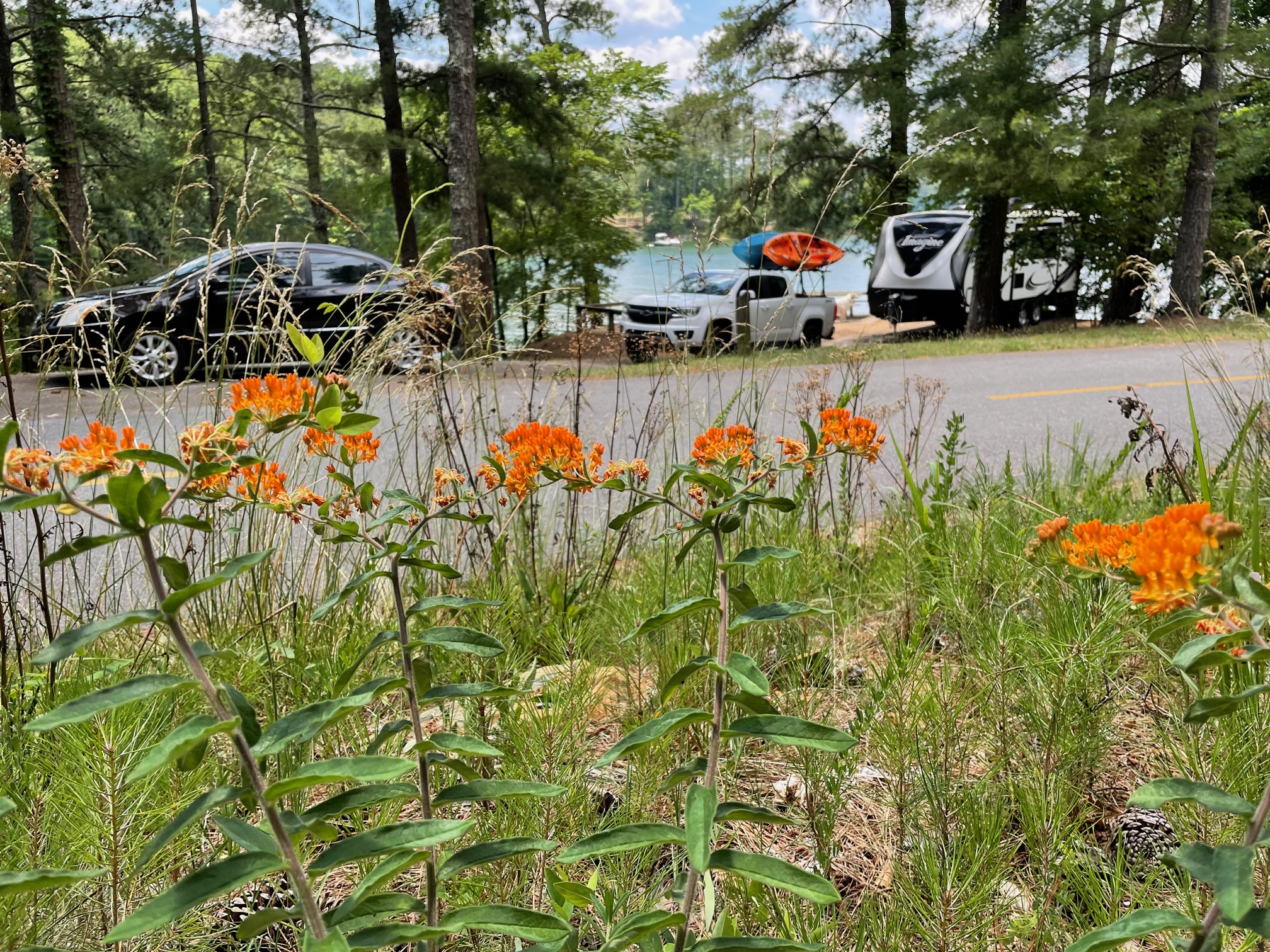 Please follow and like us: