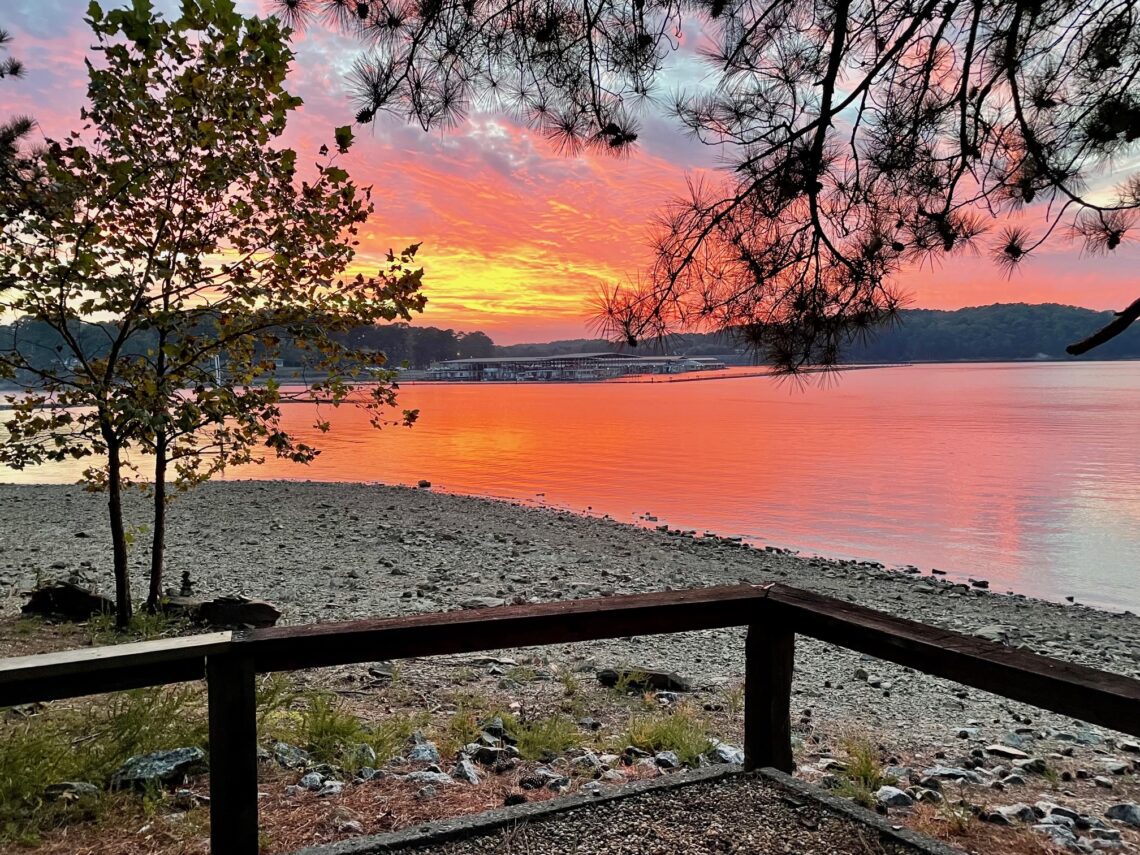 10.20.21-10.24.21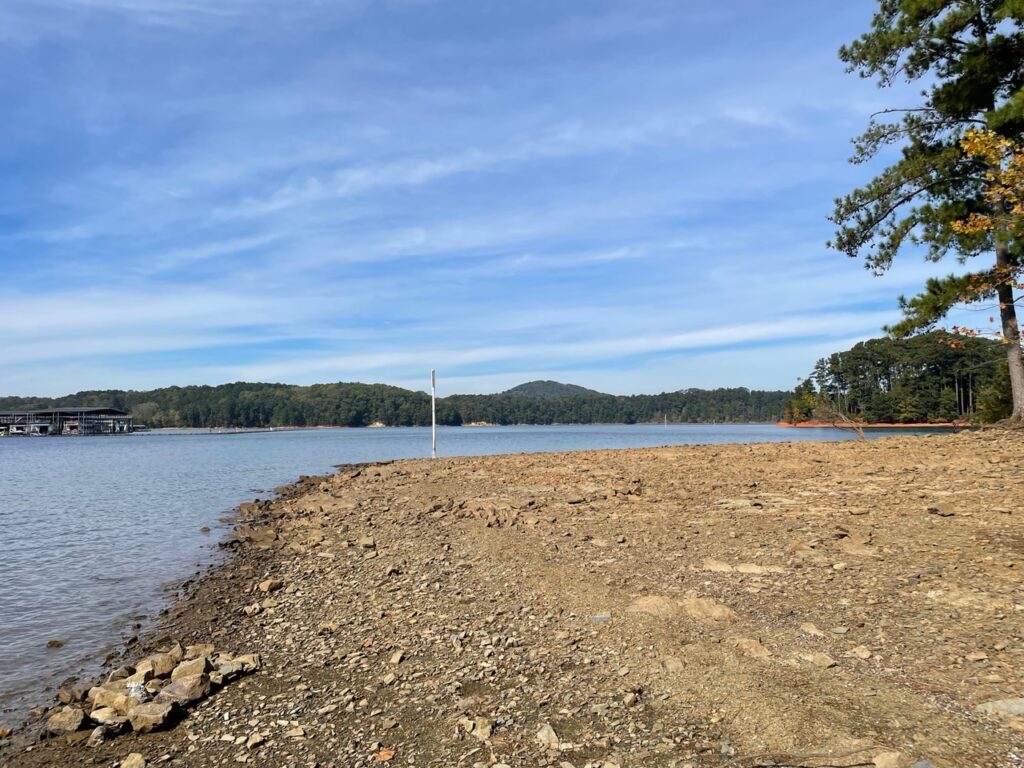 McKinney Campground COE is finally open, after two years of construction on their sewer system. Thank goodness, because this park is our go-to on Lake Allatoona.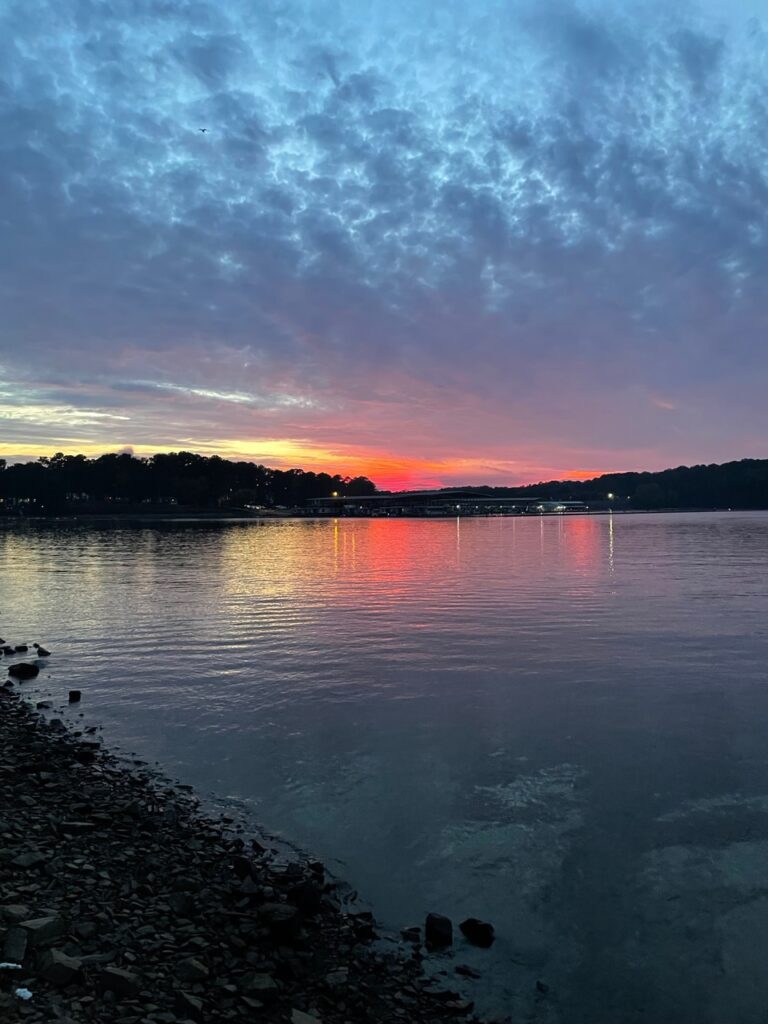 McKinney Campground is a Corps of Engineers park located on Lake Allatoona in Acworth, Georgia. It is in close proximity to highway 75 and a great option if you need to camp somewhat close to Atlanta. McKinney Campground is the only COE campground that is open year-round on Lake Allatoona.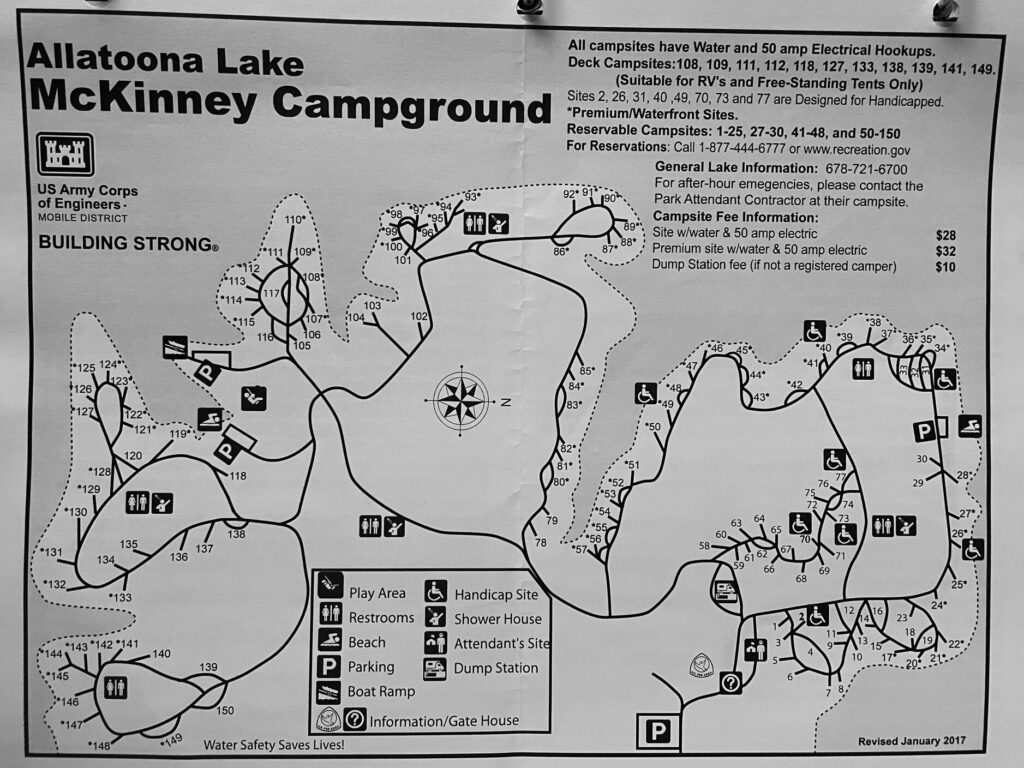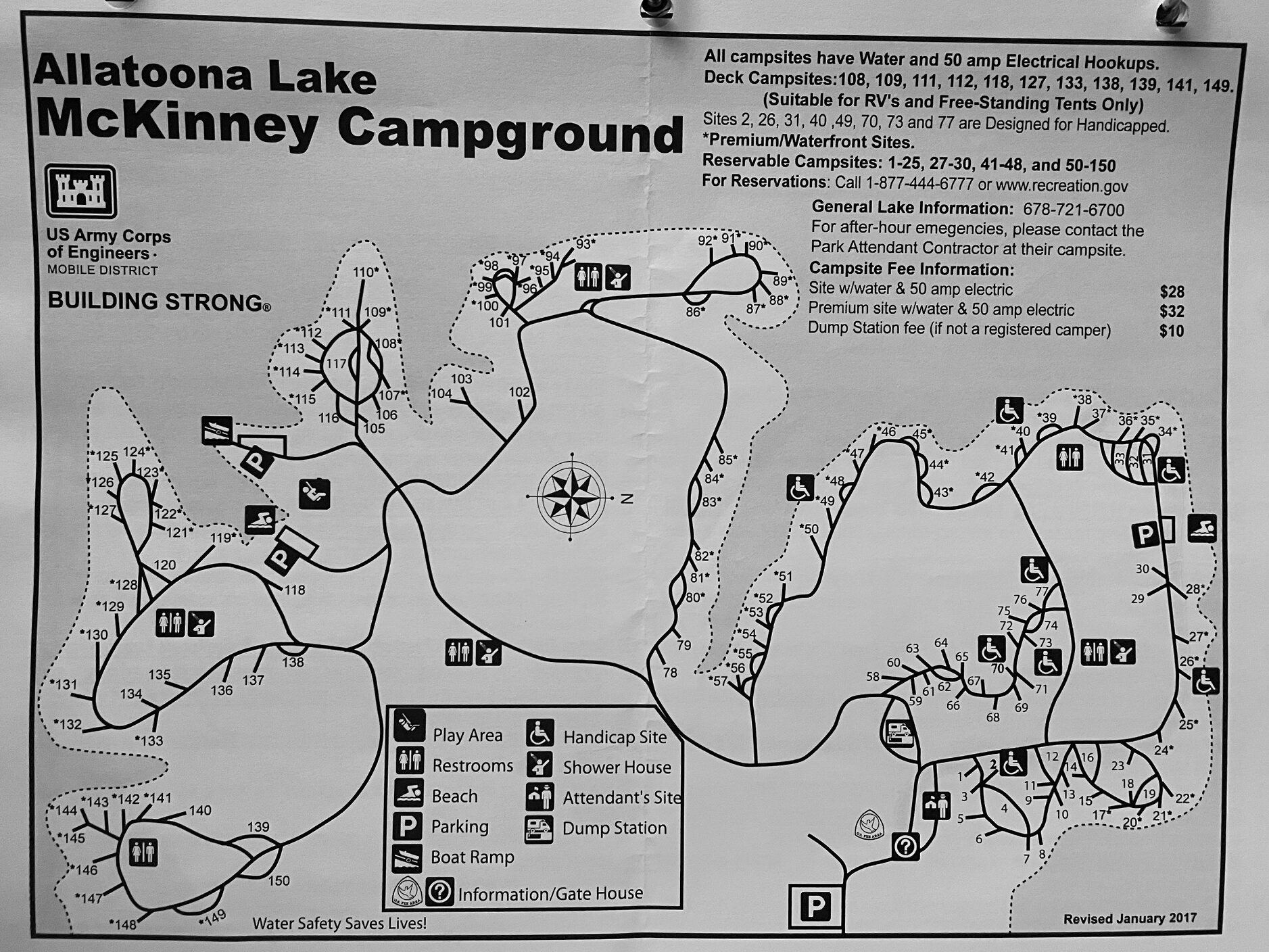 The campground has 150 campsites with electric and water hookups. There are not any sites with sewer hookups. McKinney has two beaches, one playground, and a boat ramp. This campground is so popular that you need to book 6 months out for any major holiday weekend.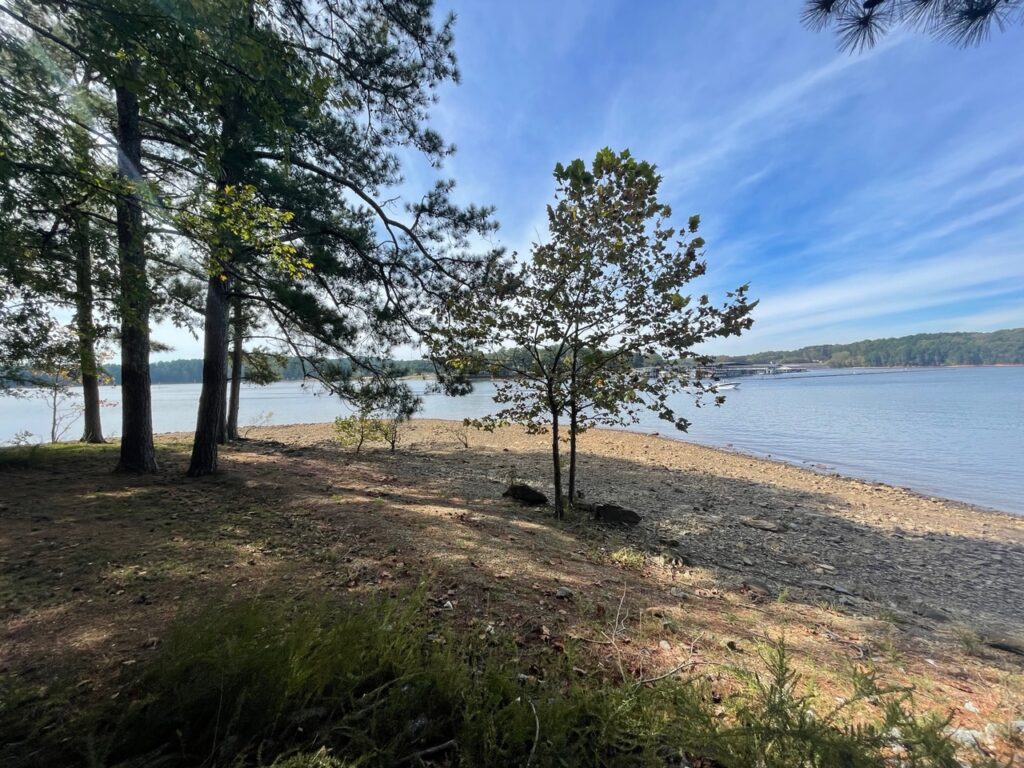 What we like most about it (besides that it is close to home for us) is that most of the sites are large, wooded, and private. There are many waterfront sites with great access for swimming and kayaks. Some sites are great for tying up a boat when not in use.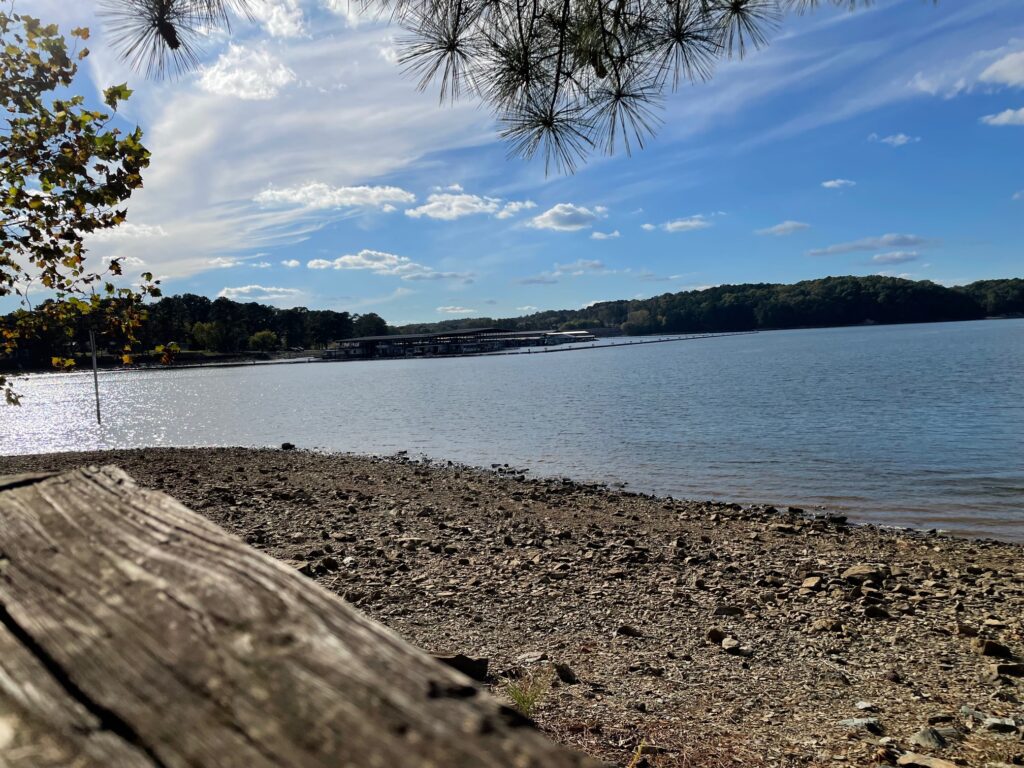 We have stayed at McKinney Campground seven times previously and have blog posts with tons of details and photos for each McKinney site we reserved.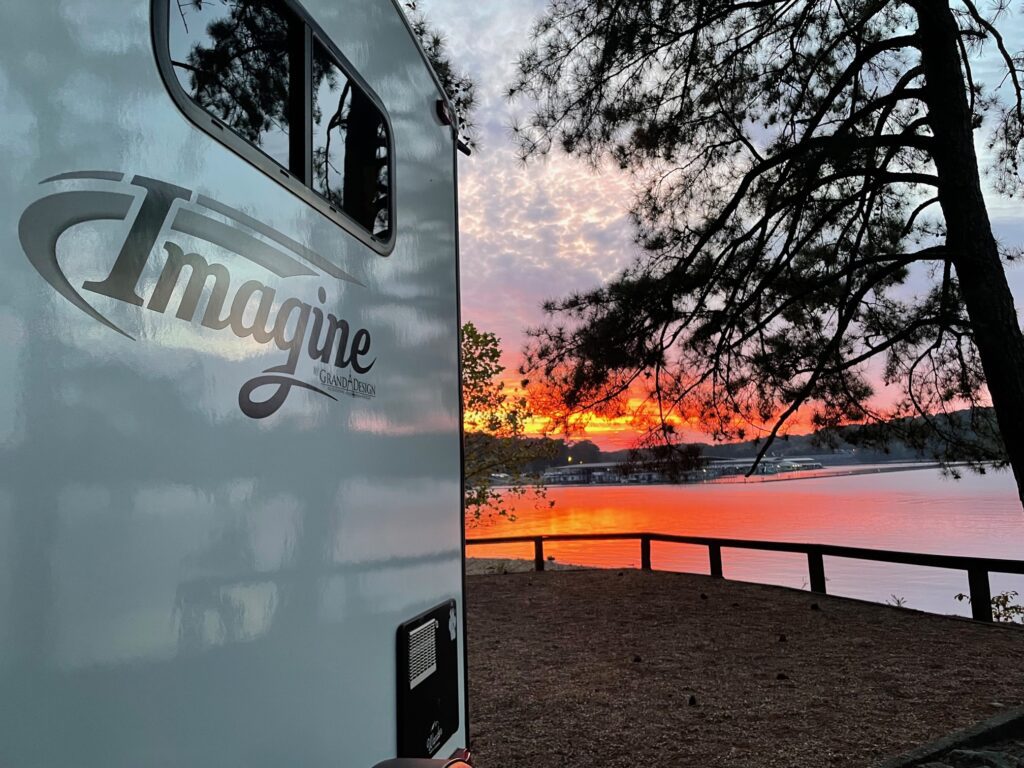 We specifically reserved McKinney Campground for our daughter's second birthday celebration. Knowing that we were only allowed to have 8 adults per site, we booked three different sites to accommodate the large number. Two of our friends rented campers and stayed the weekend with us on those sites. (More information on their rentals later.)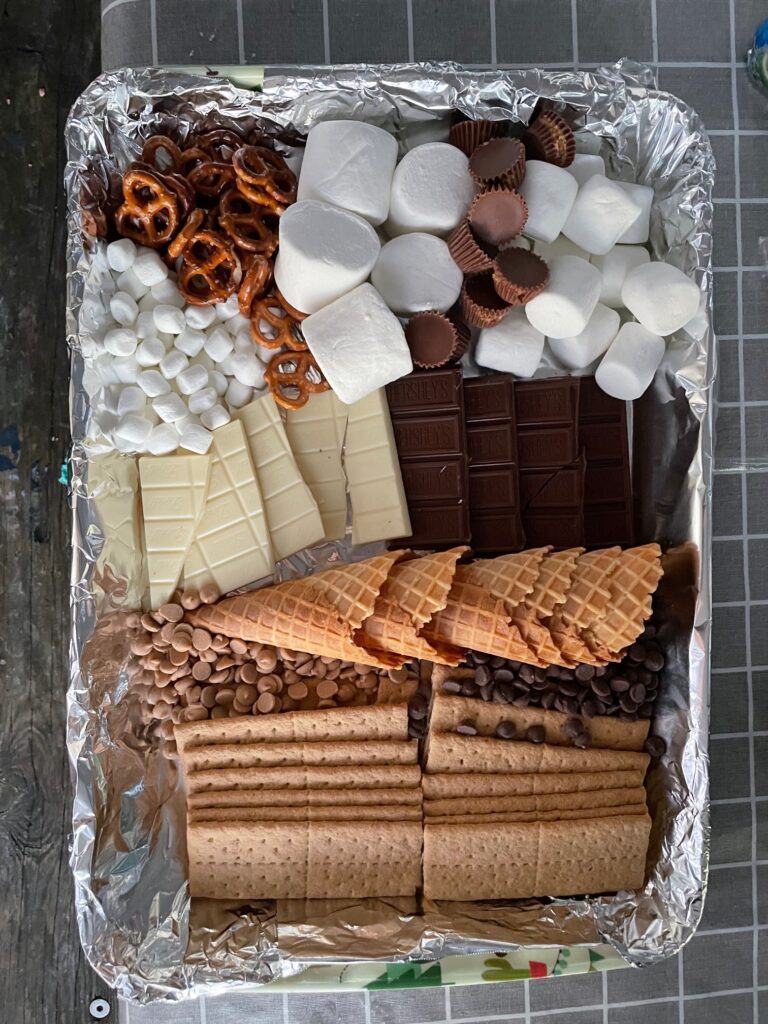 To make sure we had time to help our friends set up their camper on Friday night, we put our camper on the site a couple days earlier. The stars aligned and someone on the facebook group "Georgia Catch and Release Campsites," posted that they were canceling their reservation for our site on the weekdays before our reservation started.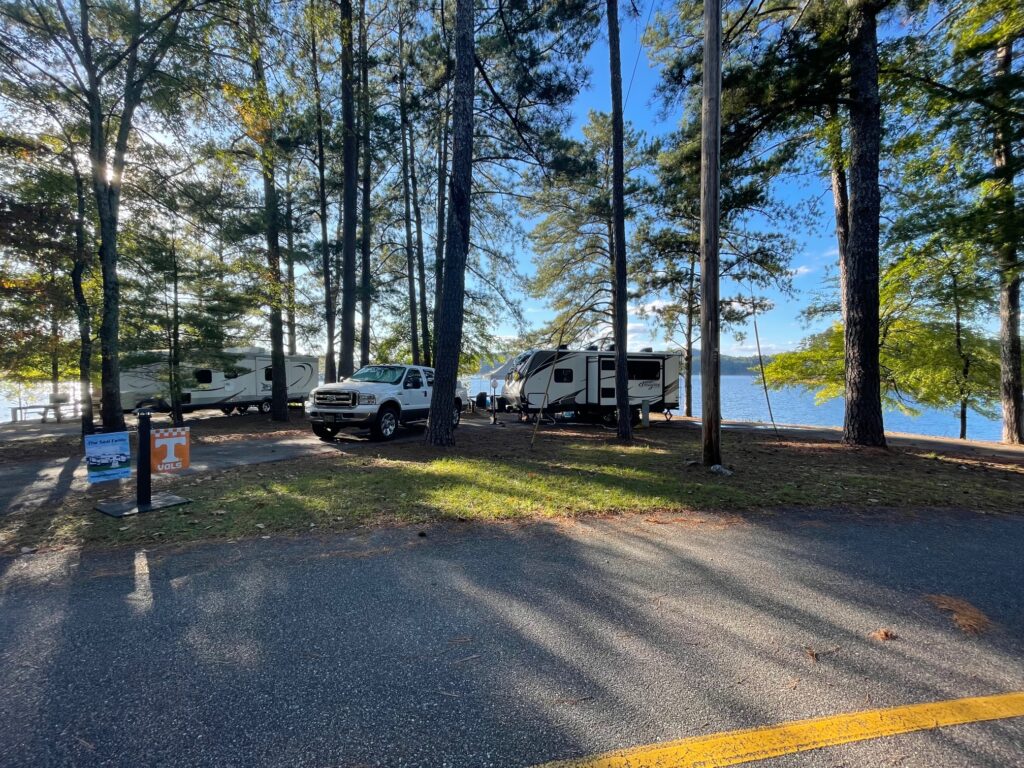 Site 34 is a 44-ft. waterfront, pull-thru site next to the beach. The beach is an easy walk down the road, however it is not close enough that anyone on the beach could disturb you. The driveway of the site is awkward in that the U shape is somewhat sharp, making it more difficult for large campers to set up correctly. The person that canceled this site did so because they didn't think their 40-ft. camper would fit.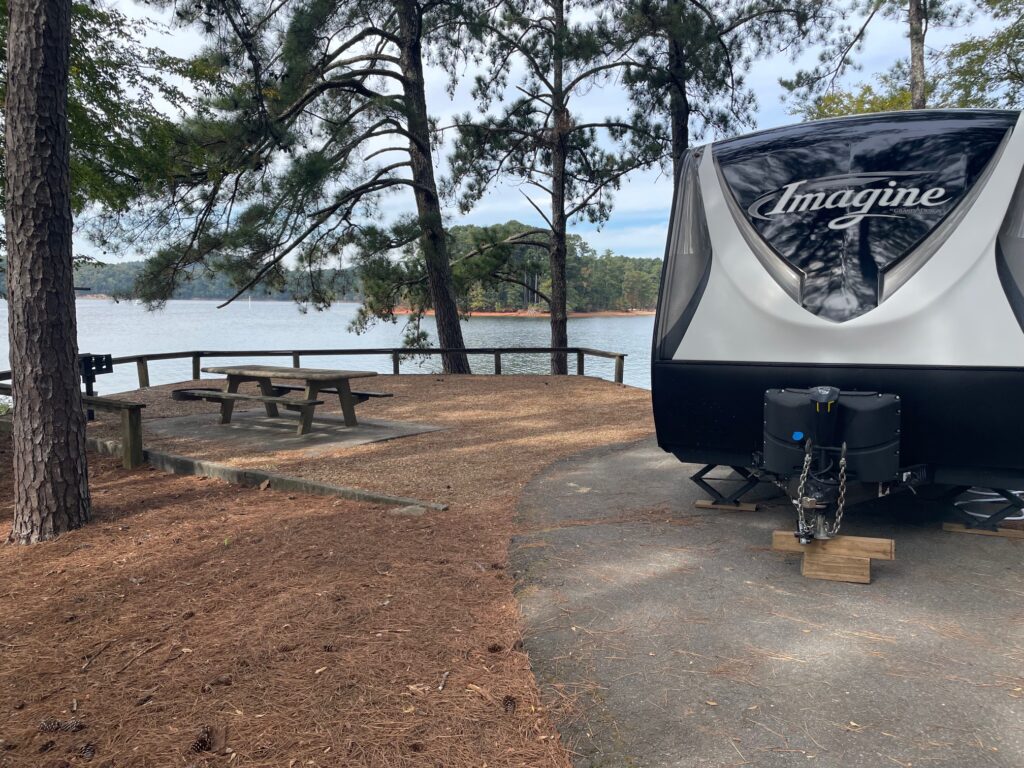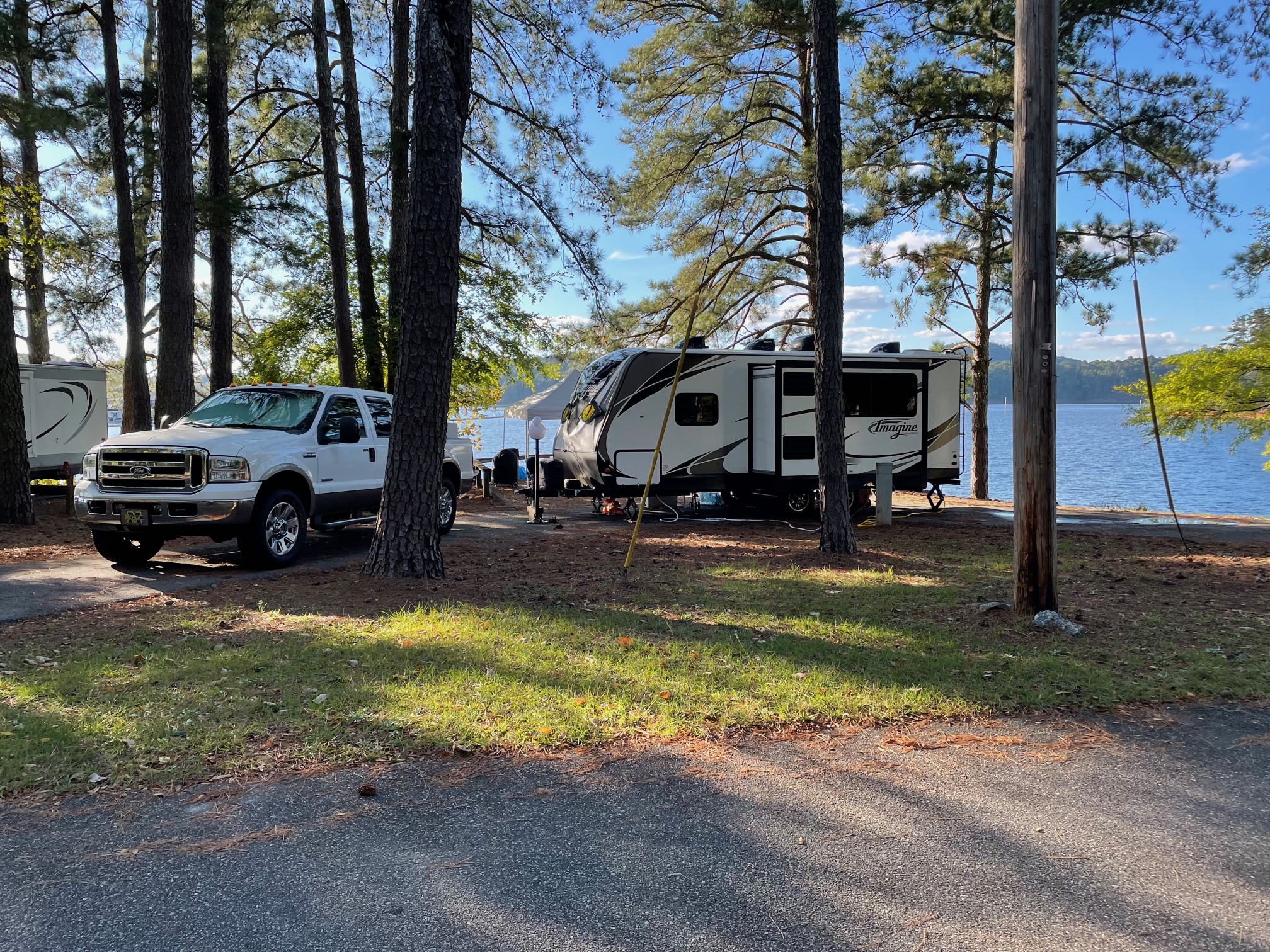 We also booked site 31, located right behind us. A pull-thru (handicap site) with a 50-ft. max length for campers. This site was great for our friends to be in with their rental and be close to ours. Their baby monitor would reach our fire pit. The fire pit on site 31 sat above the ground much more than we are used to. The outdoor living space was open to the road, but plenty of woods between the site and the road created some privacy.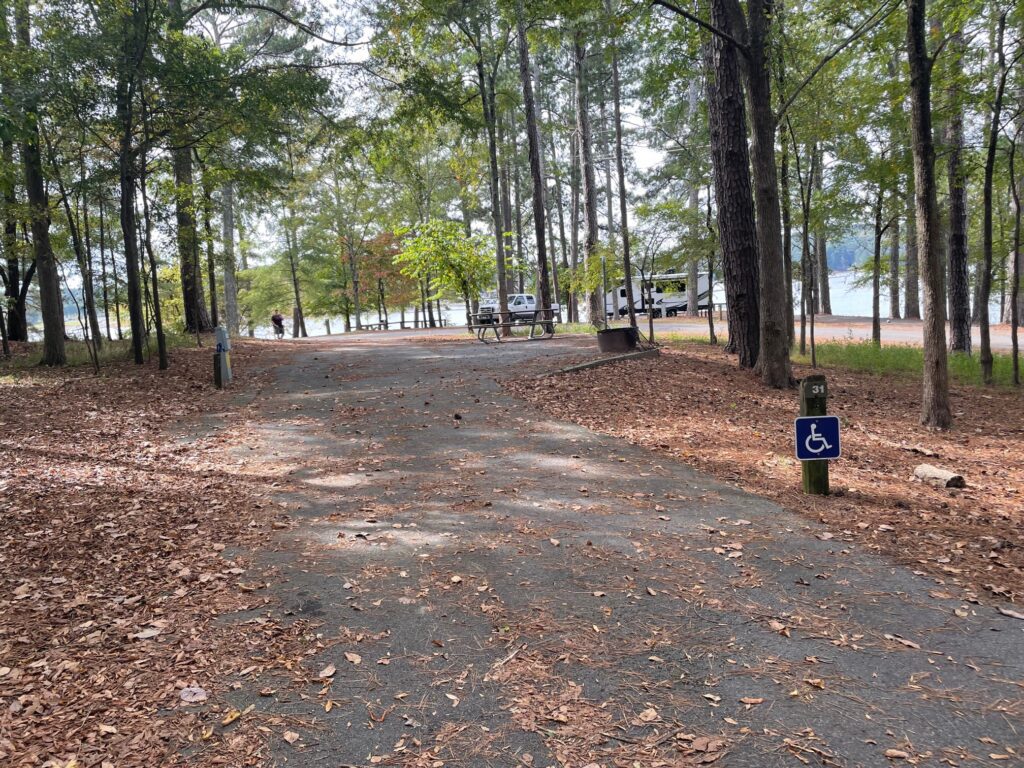 Our other site was 33, next to the bathhouse. It is a 33-ft. pull-thru site that looks down on the road and other sites. Our friend's rental was on the short side—I'm not sure I would want to take anything over 24-ft. on that site. The front of the campsite has a steep driveway (covered in pine straw) that our friend slipped on when going back to her site in the dark. The outdoor living space was nice and large with a wooden picnic table.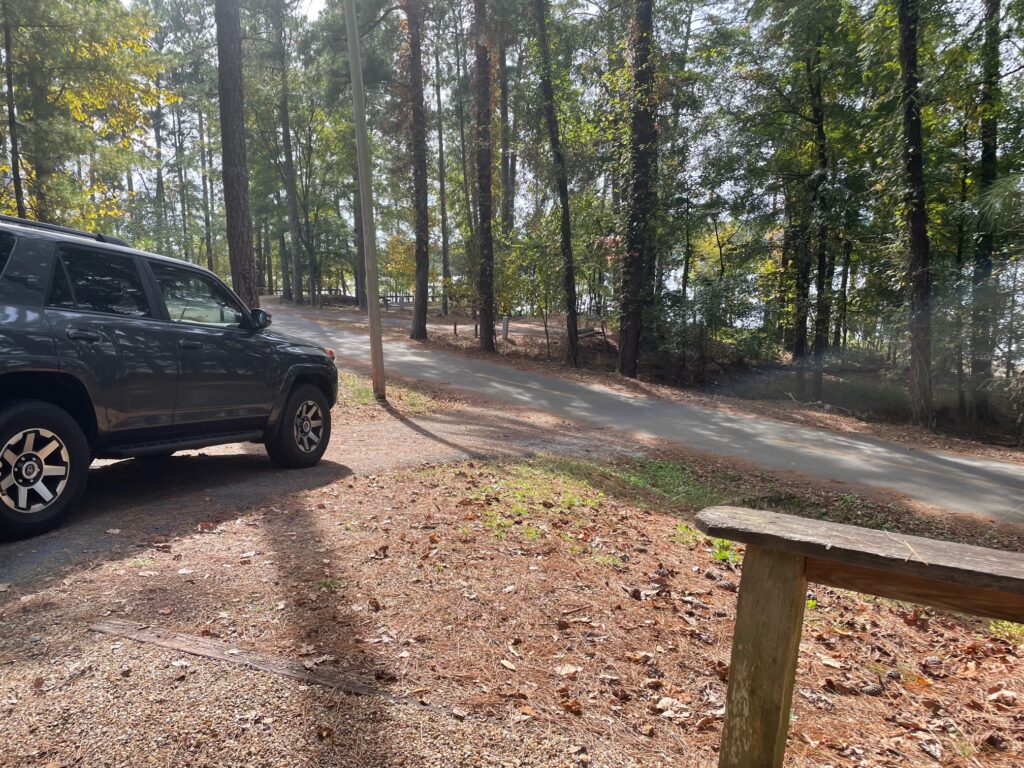 Our friends used the websites Outdoorsy and RVshare to rent their campers for the weekend. Both sets of friends towed the campers themselves, though the rental offered delivery and setup for an extra cost. Our friends had a great time and got a taste for what we enjoy doing. I'm not sure we have talked them into buying their own camper yet.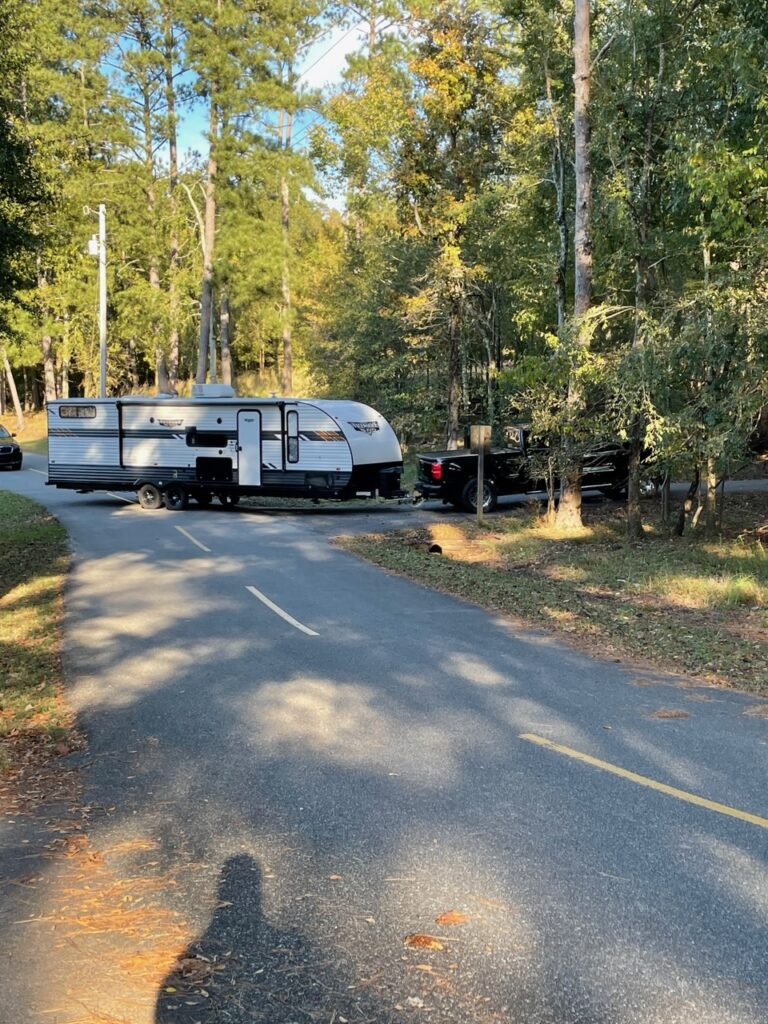 Friday evening we had a fire at our site, 34. While it is the most beautiful site of the three—we got the most wind that evening. Something to be aware of when choosing this site, you might have to be ready to put your awning in sooner than others. Wind can damage them so quickly.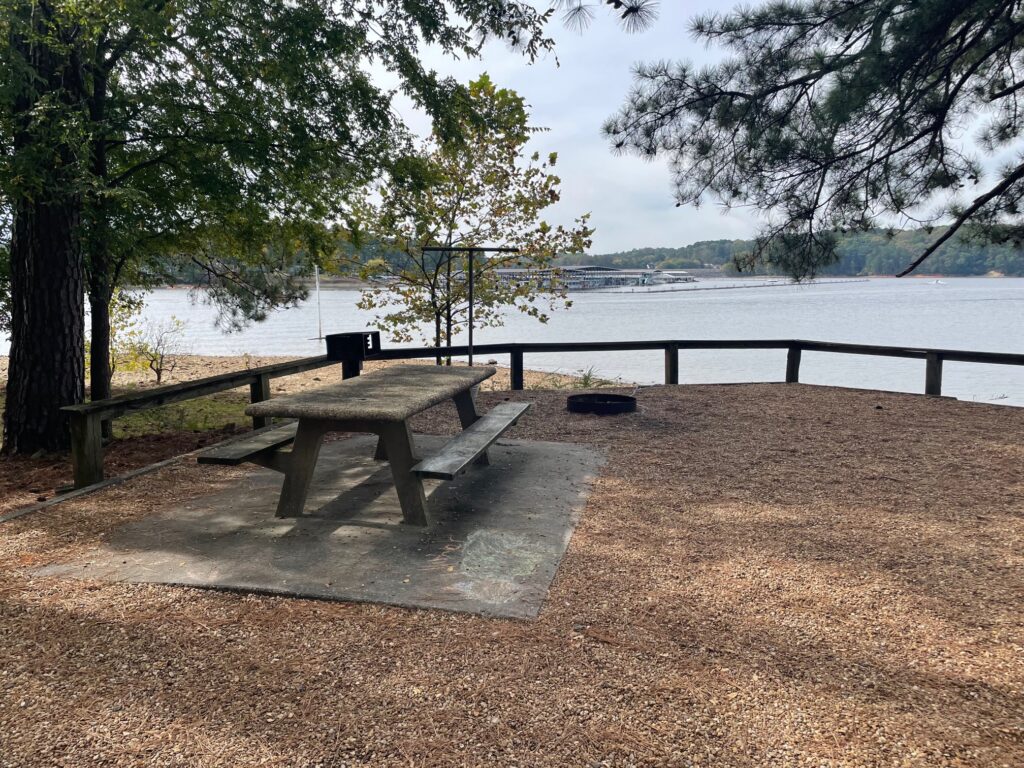 We brought an extra tv to watch the Braves playoff games and football games on Saturday. Unfortunately the Braves game would not cast onto the TV with the HDMI cord because of copyright by TBS. With our antenna we were able to pick up a couple stations, but of course not the one we needed. We purchased a month of Sling TV to be able to stream the Braves game outside at the campsite. It was worth it. Go Braves!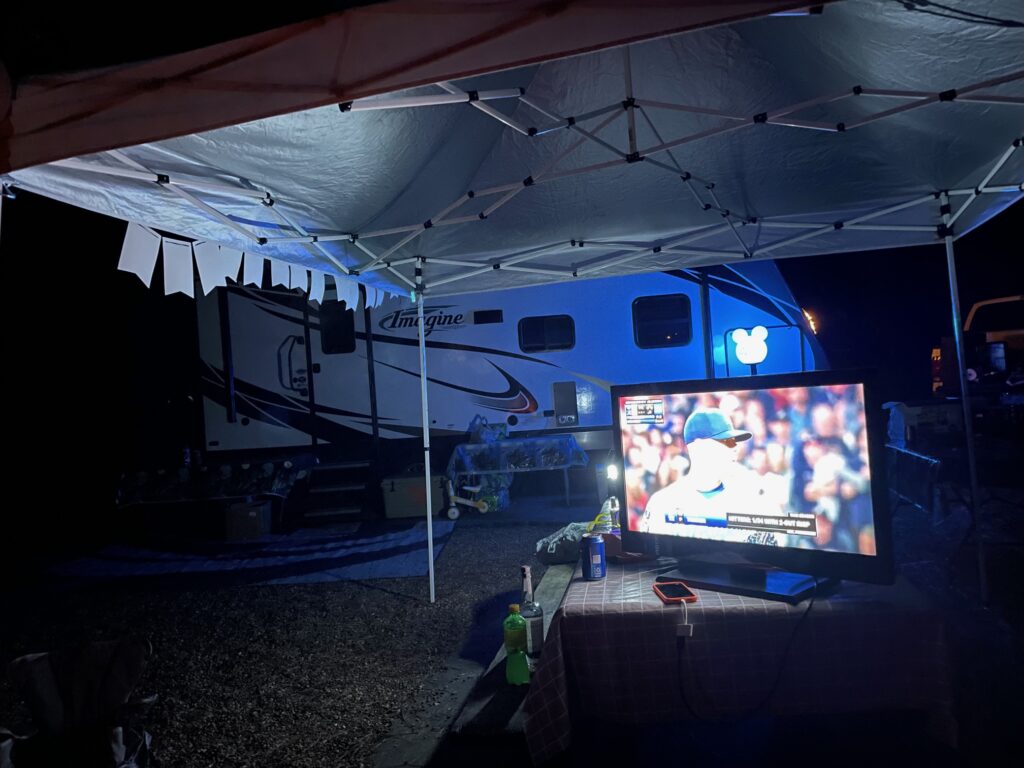 Places to Eat, Drink, Have Fun.
We do not usually go out to eat while camping on Lake Allatoona because we are so close to home. However, I did want to put together a list of our favorite restaurants, breweries, vineyards, and fun things to do in close proximity.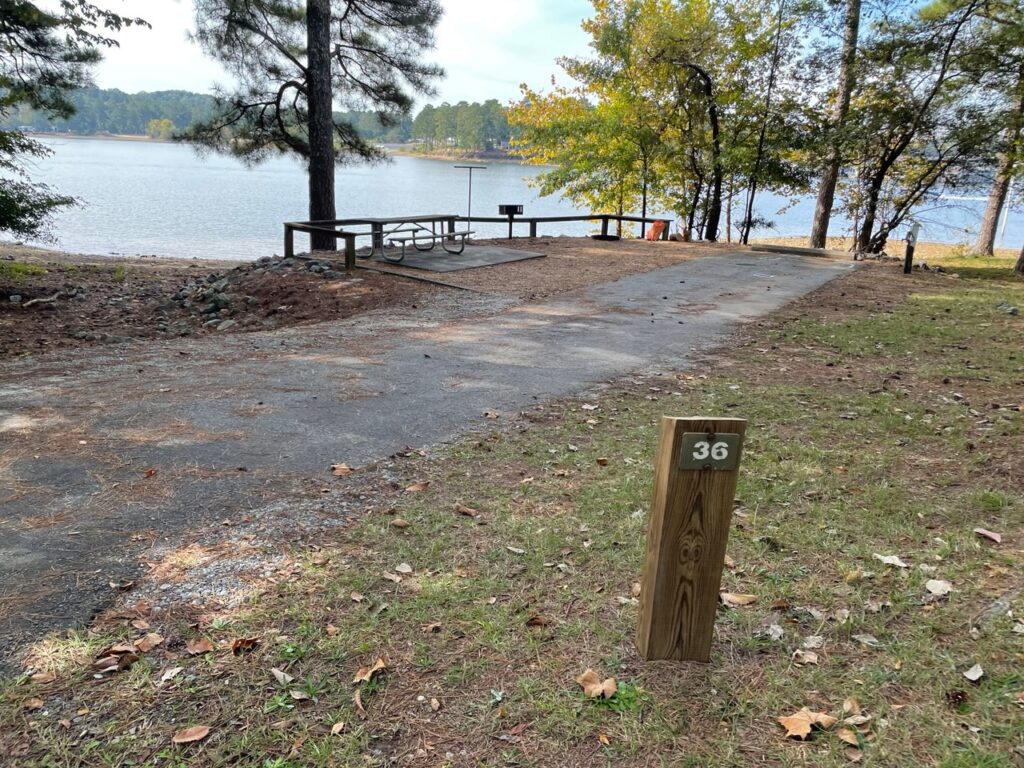 Things we learned:
Next time we need to either cater food for the party or have someone else man the grill. Heather got stuck on the grill for quite a bit of the party. I ran food in and out of the camper to her and kept the table filled. While our guests were fed and happy we felt like we missed out on some time enjoying the party.
We realized we have never really stayed until checkout time (3 p.m.) on a Sunday before. We waited about thirty minutes in line to be able to dump. McKinney has two dump stations in a line. The one closest to the gatehouse does not have a black flush hose.