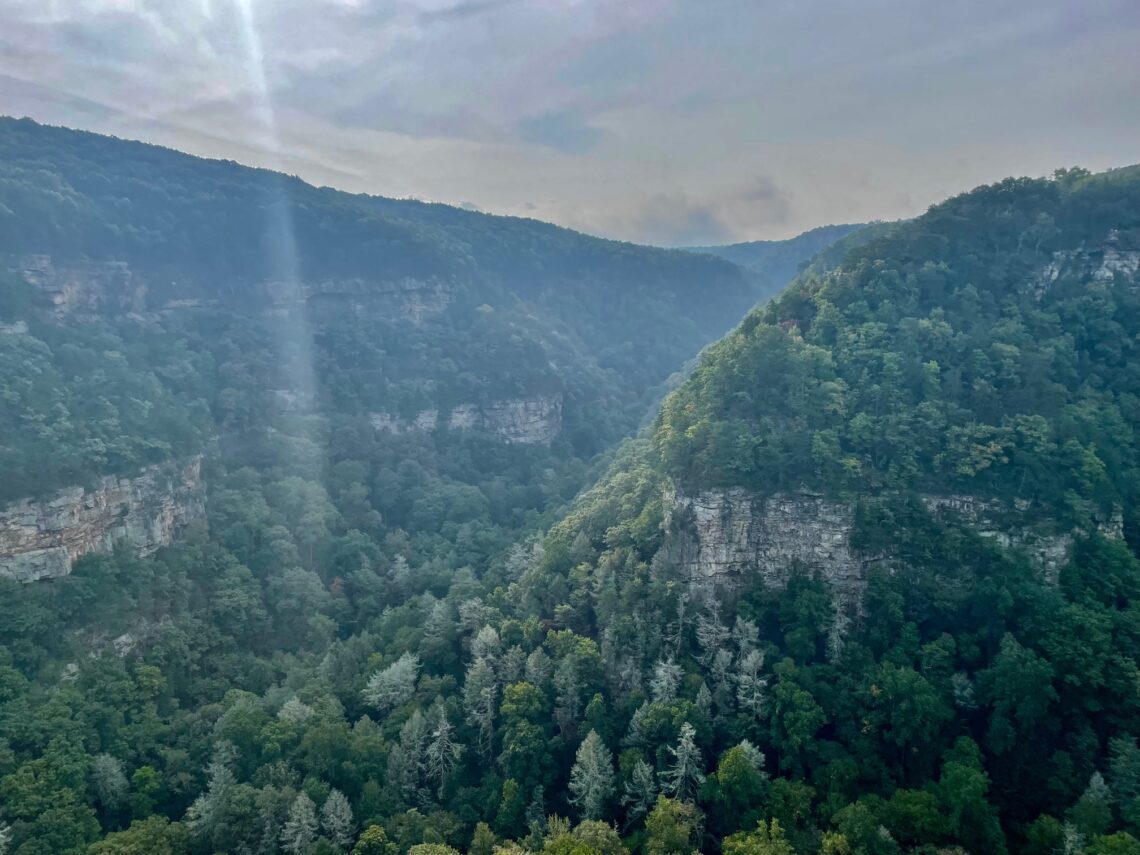 Cloudland Canyon State Park – 8
10.01.21-10.03.21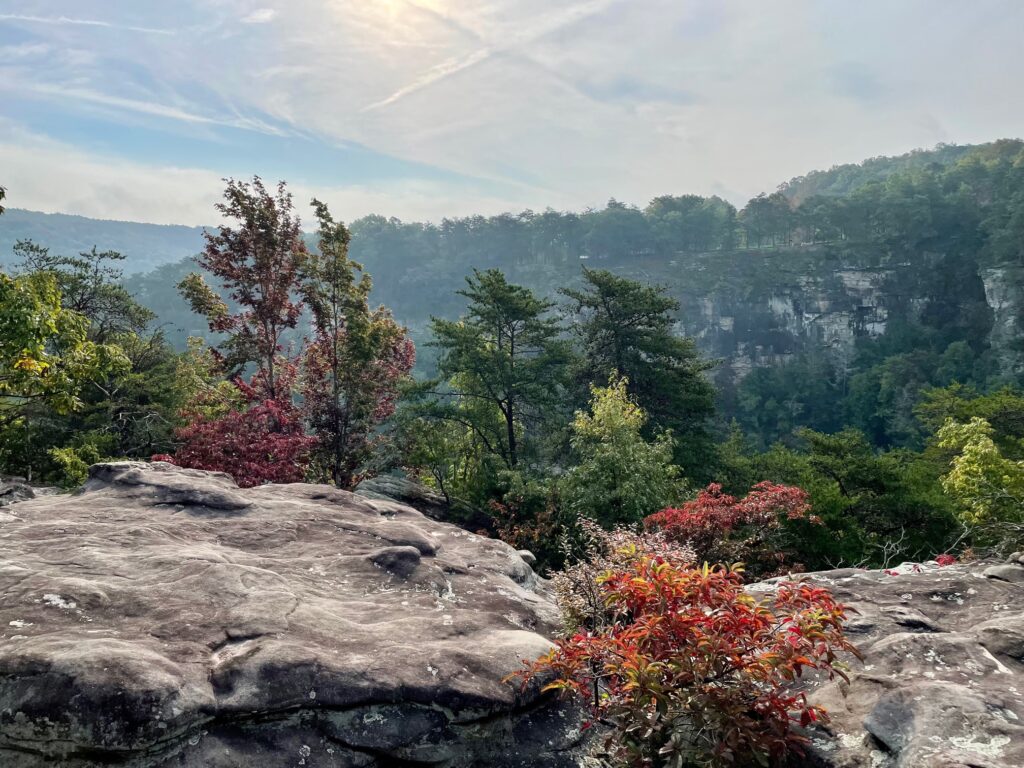 Found our favorite site at Cloudland Canyon State Park, too bad it is already booked solid in the fall of 2022.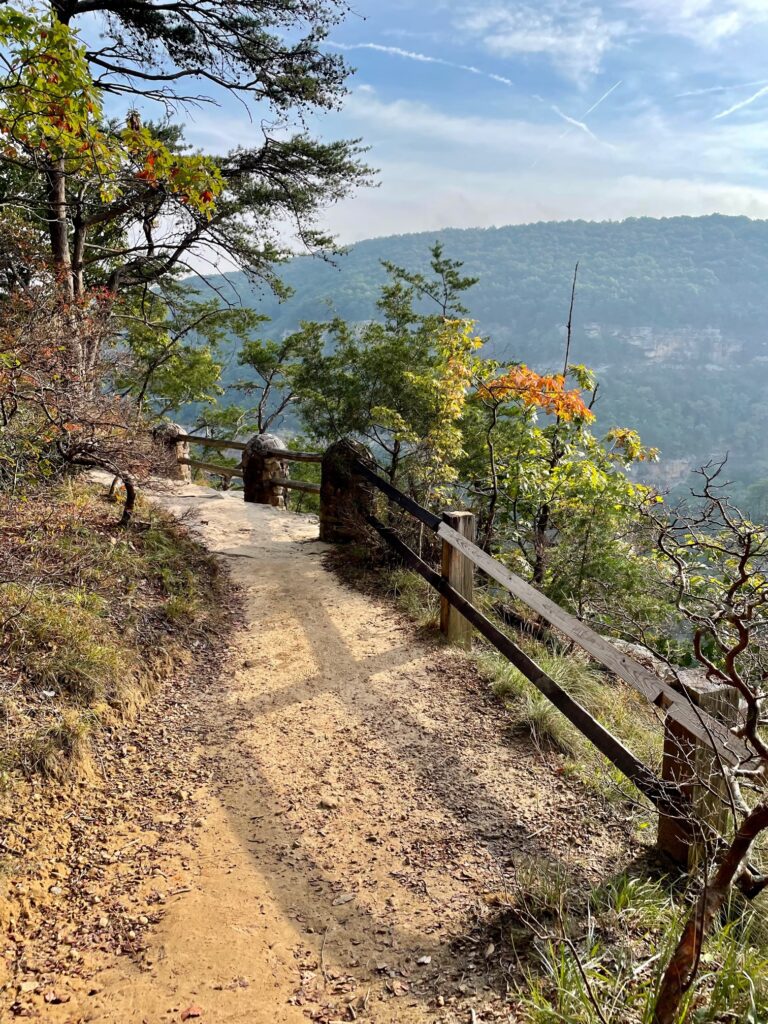 Our first trip to Cloudland Canyon happened in 2017, the year we bought the camper. We stayed on site 40 in the West Rim and will continue to book West Rim because we prefer the more spread out and wooded campsites. East Rim is great for proximity to the main overlook. (See details/photos about our October 2017 stay at site 40 in Cloudland).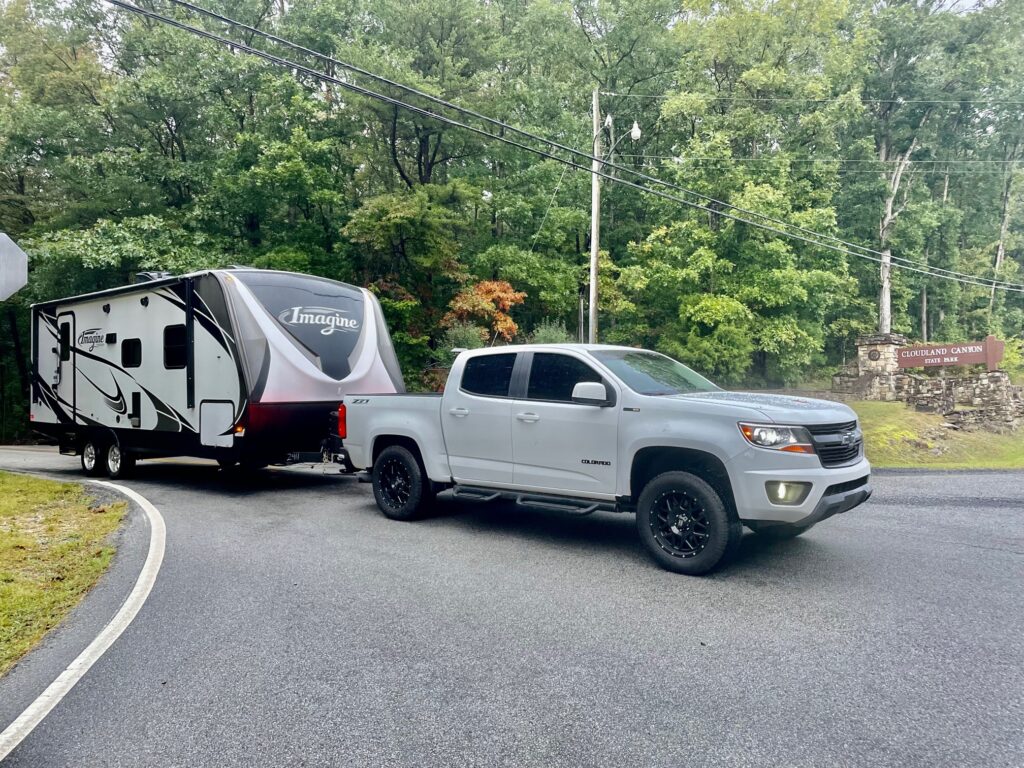 Cloudland Canyon offers all types of overnight experiences with 16 cottages, 10 yurts, 72 camper/tent sites, and 30 walk-in sites. The cottages sit right between the main overlook (with a great view of their own) and the trail down to the waterfalls. There is a second set of cabins located near the West Rim Trail. The yurts are all located together in what Cloudand calls the yurt village. All of the yurts have large back decks and look inviting.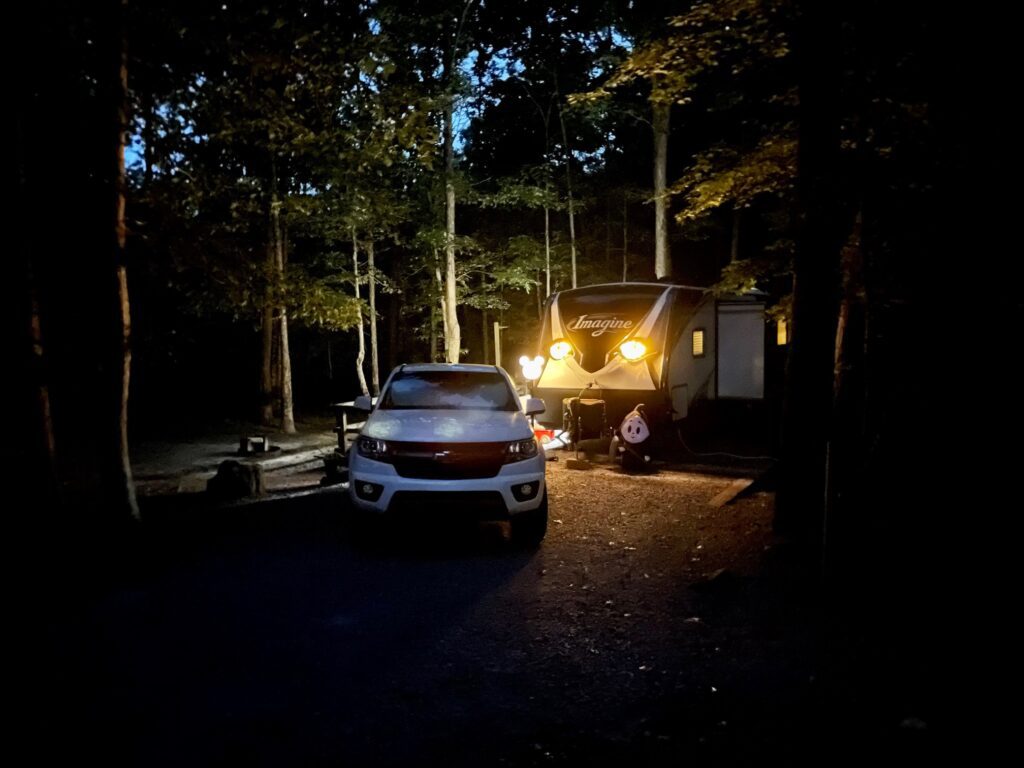 Campsite 8 is located in the West Rim at Cloudland Canyon. It is a 50-ft back-in site with 50-amp electrical hook-up. The site was easy to back into, but we had to correct a couple times because we needed to be mindful of our slide on the drivers side. Site 8 is lined with a fence, which we liked.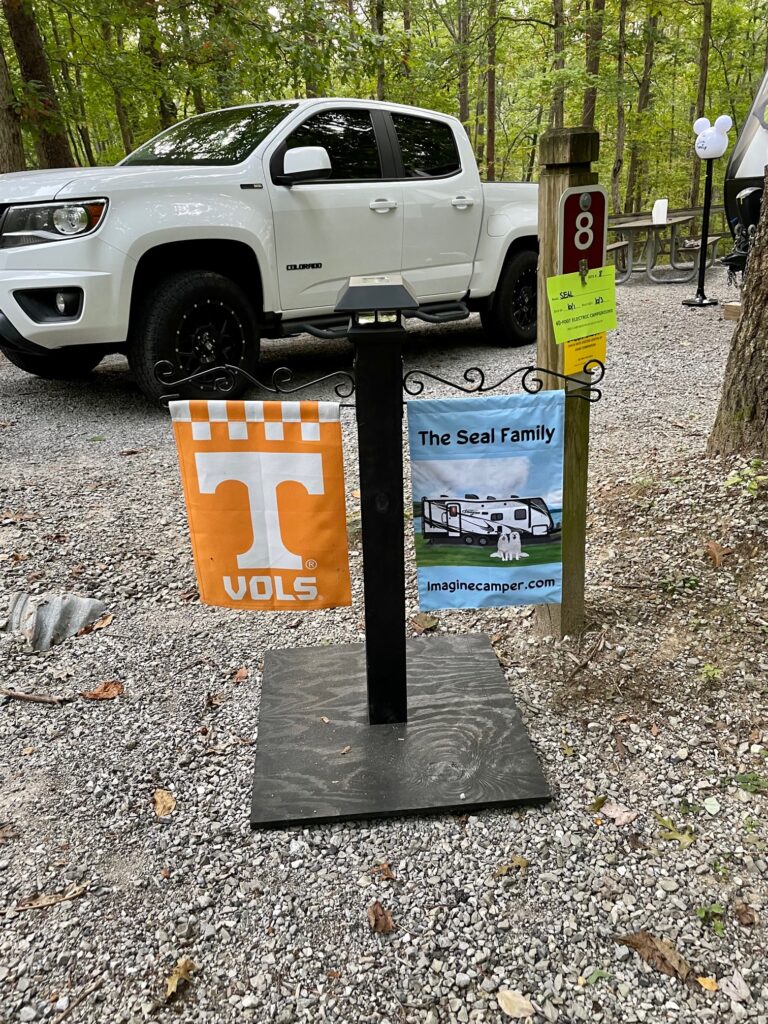 The site has two levels, with the fire pit sitting below the site. There was plenty of room for kids to run around and multiple trees to put our hammocks up. The site itself and the fire pit sit further from the road compared to other sites. Another thing we liked about site 8 was the level of privacy. Campsite 7 is up the hill with a ton of woods between the two sites. Depending on where the people in campsite 9 set up, they may look into site 8 from their picnic table, but not from their fire pit.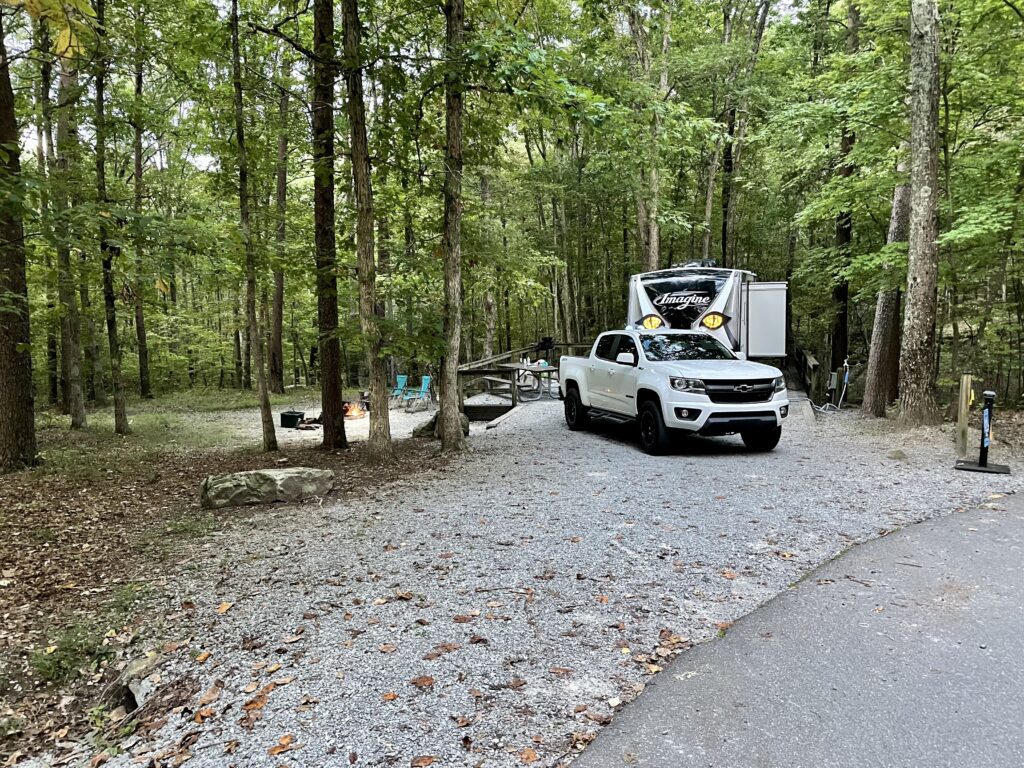 West Rim Loop has a newer playground than when we were there in 2017. It was not a bad walk from site 8, but if being close to the playground is a priority there are a ton of options as it sits in the middle of the loop.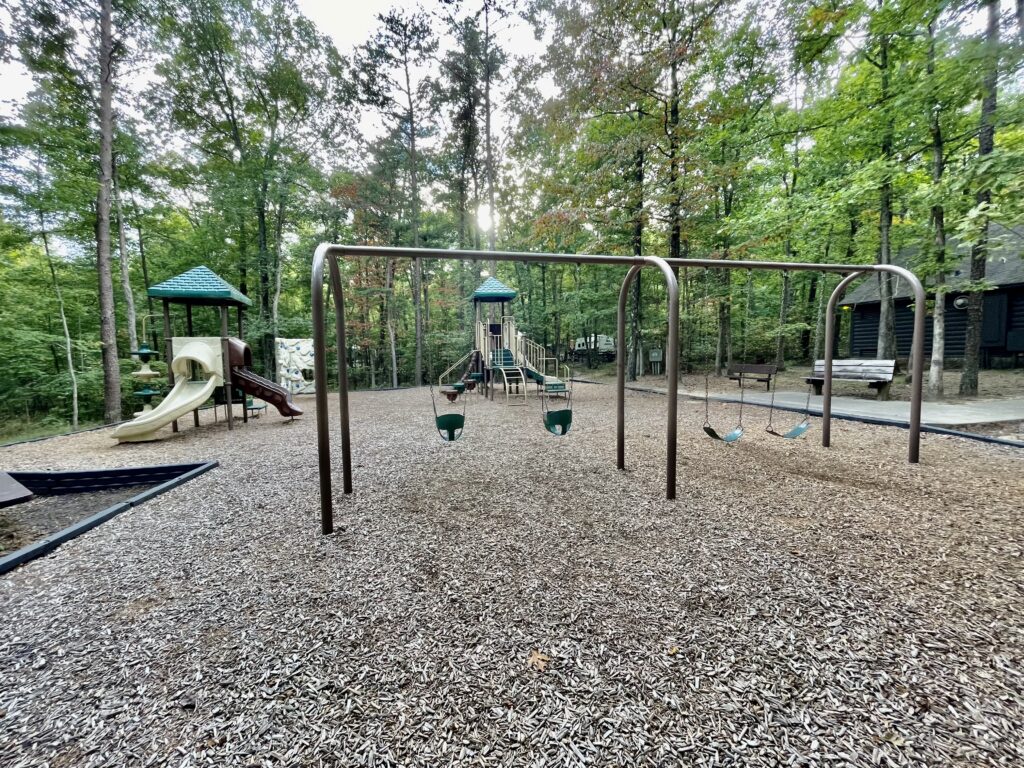 Saturday morning we went to the visitors center to check in and buy the stickers that we collect. Cloudland Canyon State Park visitors center was well stocked with everything we needed, except milk. They had some great t-shirts, jackets, kids clothing, Eno hammocks, and camping gear.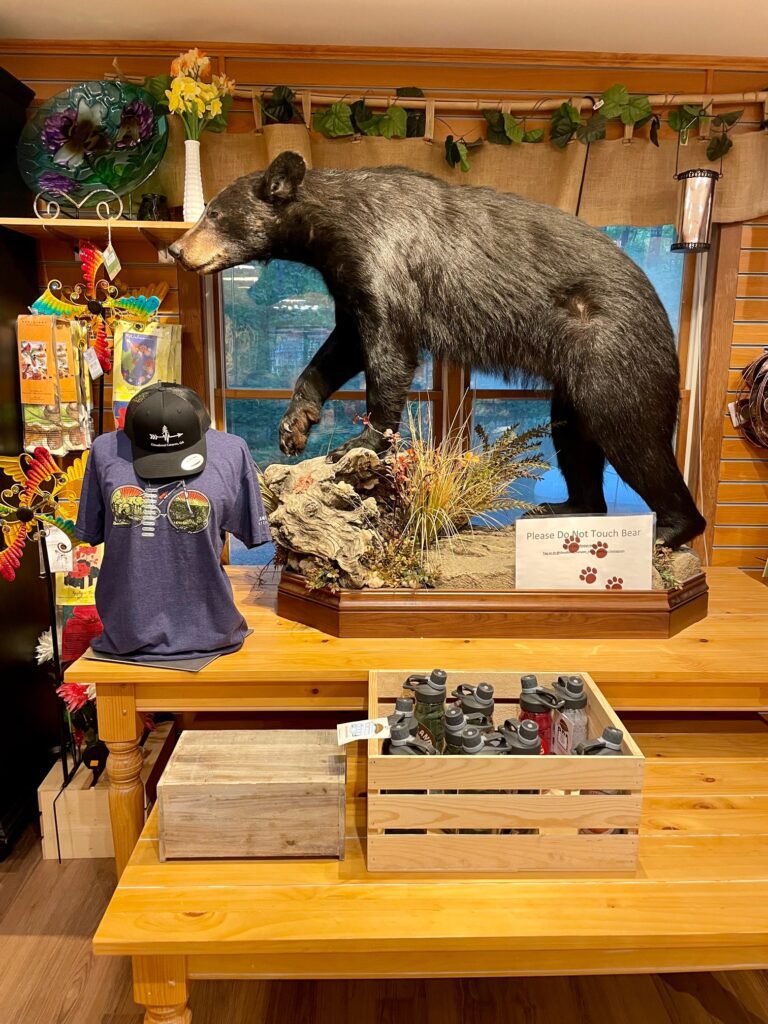 After checking in, we wanted to get on the trail before it got busy. In 2017 we attempted to take the three dogs from the campground down to the top of the stairs, where Heather proposed to me in 2014. We never made it there because the trail was too narrow and busy for three large dogs. This year I wanted to take on the West Rim Trail, which we had never done before.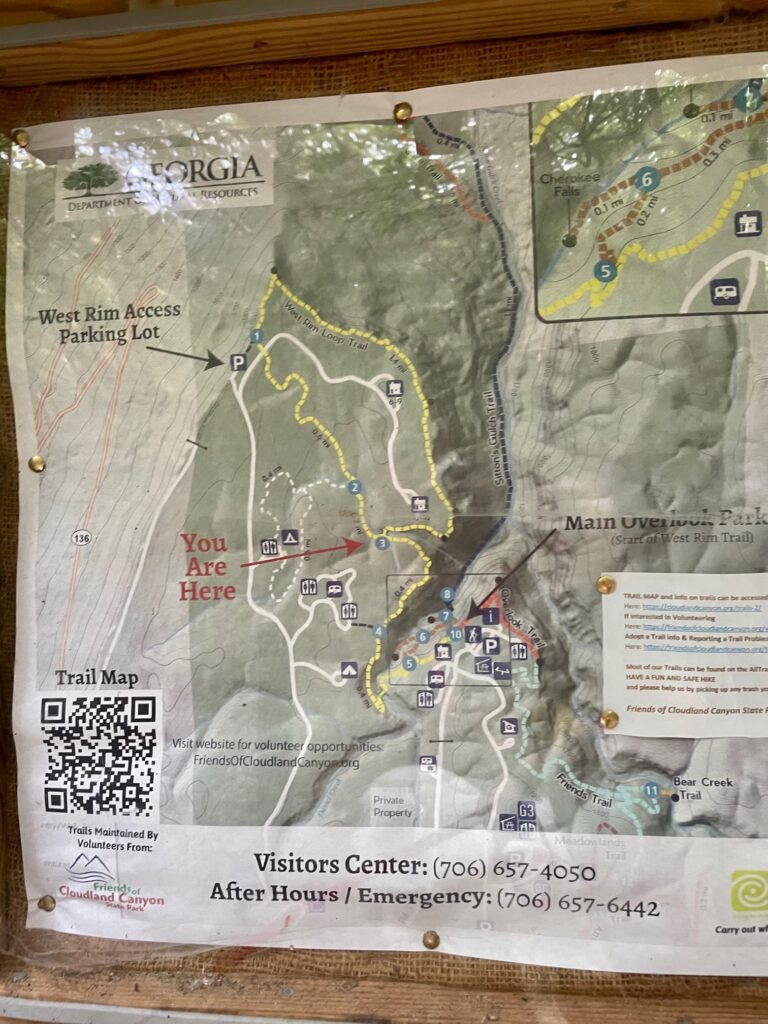 Campsite 8 had its own trail down to the West Rim Trail that was marked with a pink flag. There was one hiker who used it while we were on our site, not sure if she thought it was the campground trail. Heather carried our daughter on her back and we each had one dog. West Rim Trail is not a trail for small children as there are multiple places they could fall off the side of the mountain.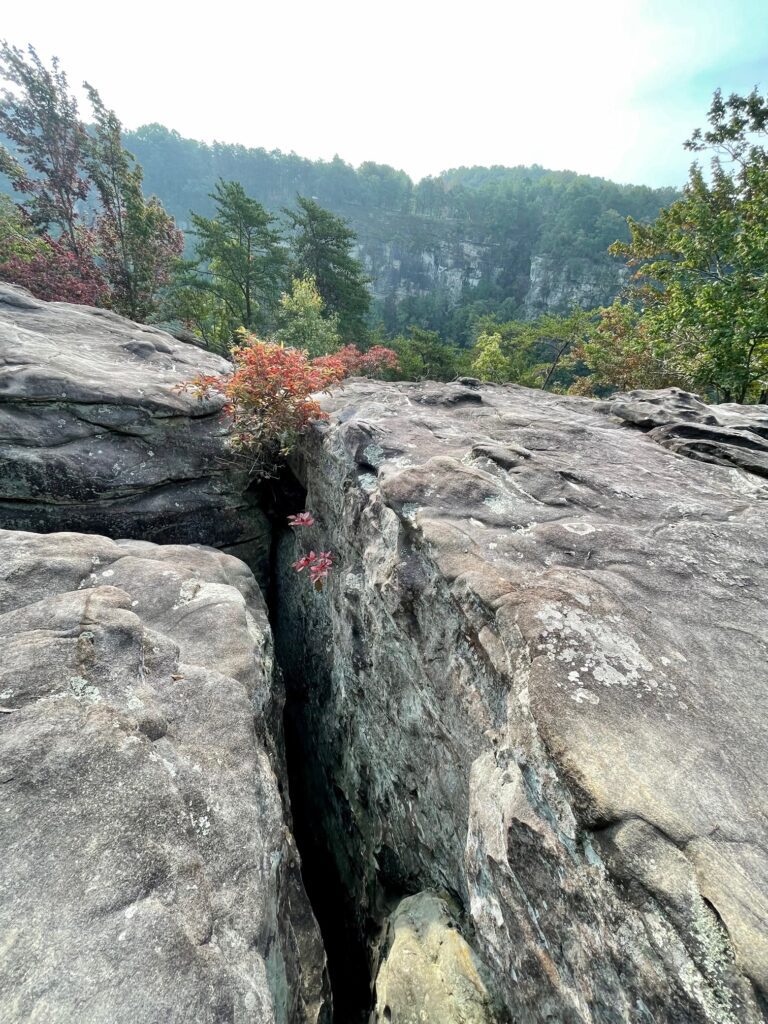 From our site counter-clockwise around West Rim Trail at Cloudland Canyon was exactly 4 miles. It is rated moderate on the AllTrails app and we struggled. It was worth it though, to see the other parts of the state park that we have not experienced yet.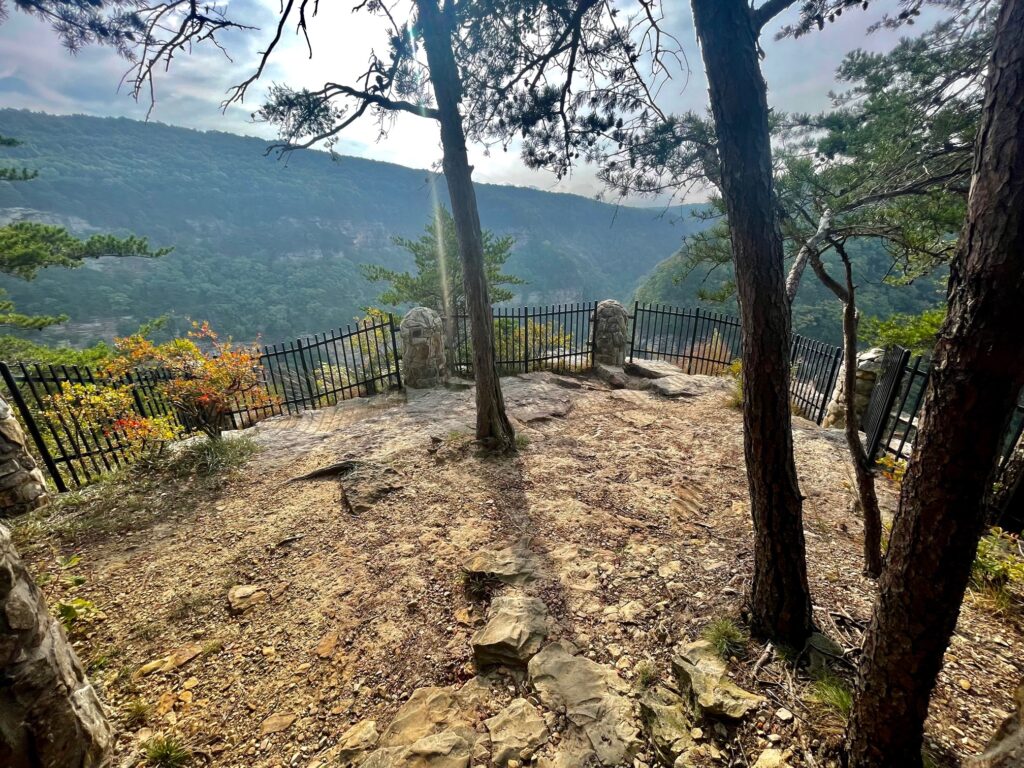 Cloudland Canyon State Park is popular during the fall months as people book to see the leaves change colors. We were a little too early for this on the first weekend of October, but there were many signs of fall on our trip. While enjoying our campsite I looked online to book for next fall and this particular site was completely booked for October and November.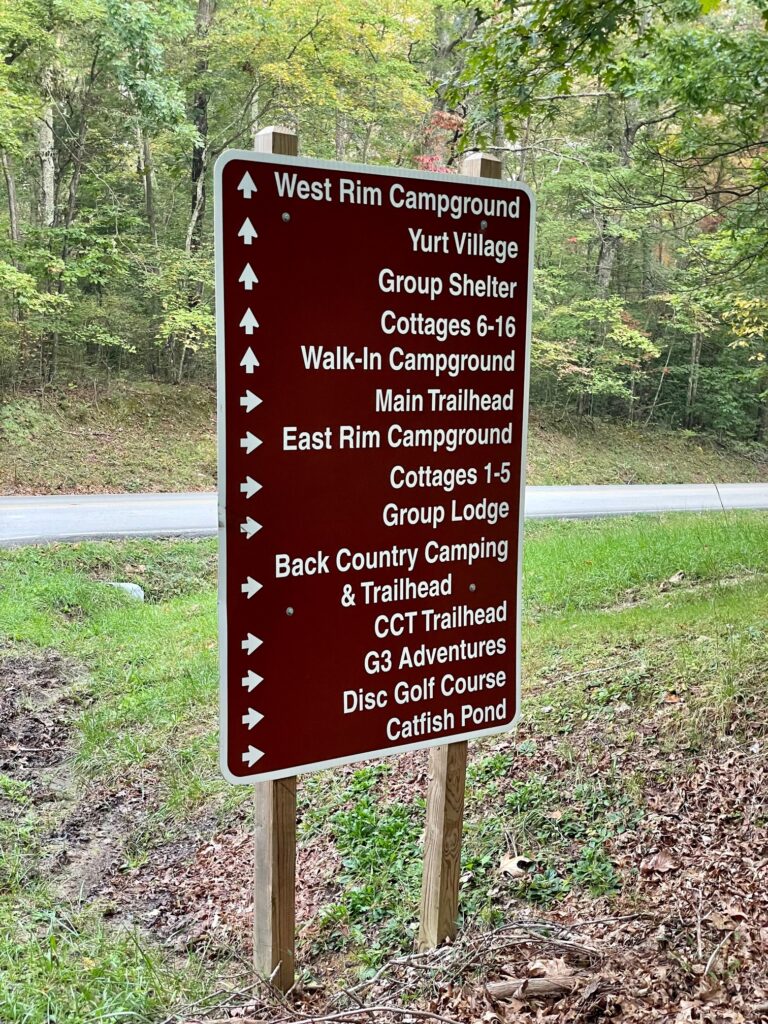 Things we learned at Cloudland Canyon SP:
1. Book earlier
2. 4 miles of rocky trails might have been too much for us, especially Heather, having our daughter on her back. We were so sore the next day!