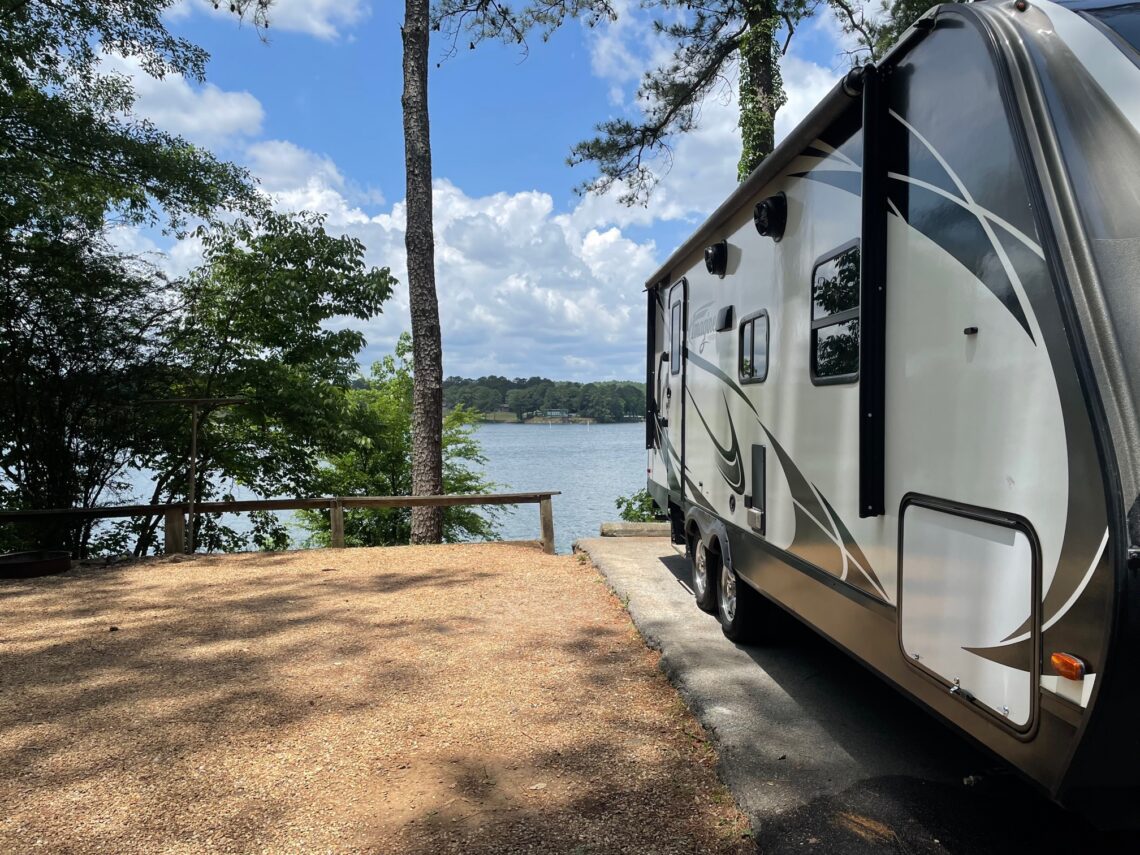 05.19.21-05.22.22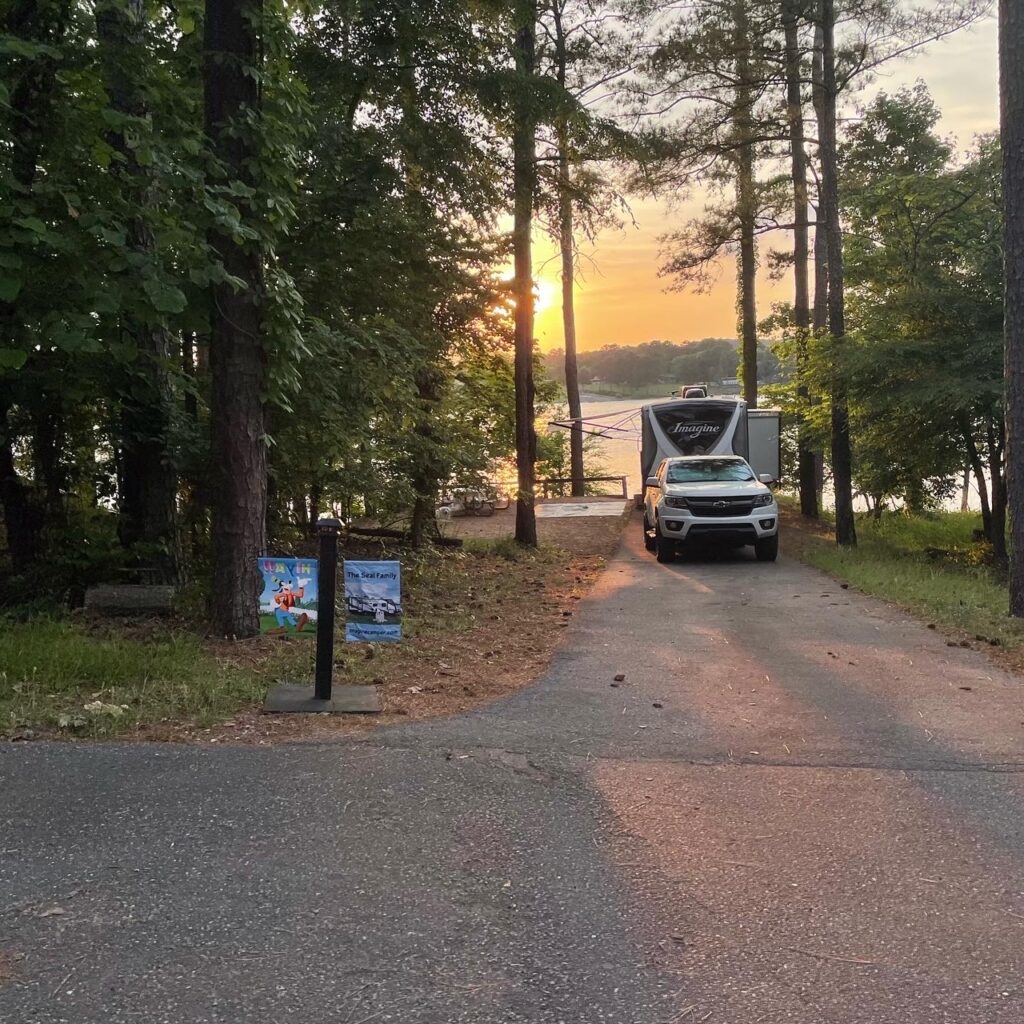 This weekend was a tease into summertime on Lake Allatoona.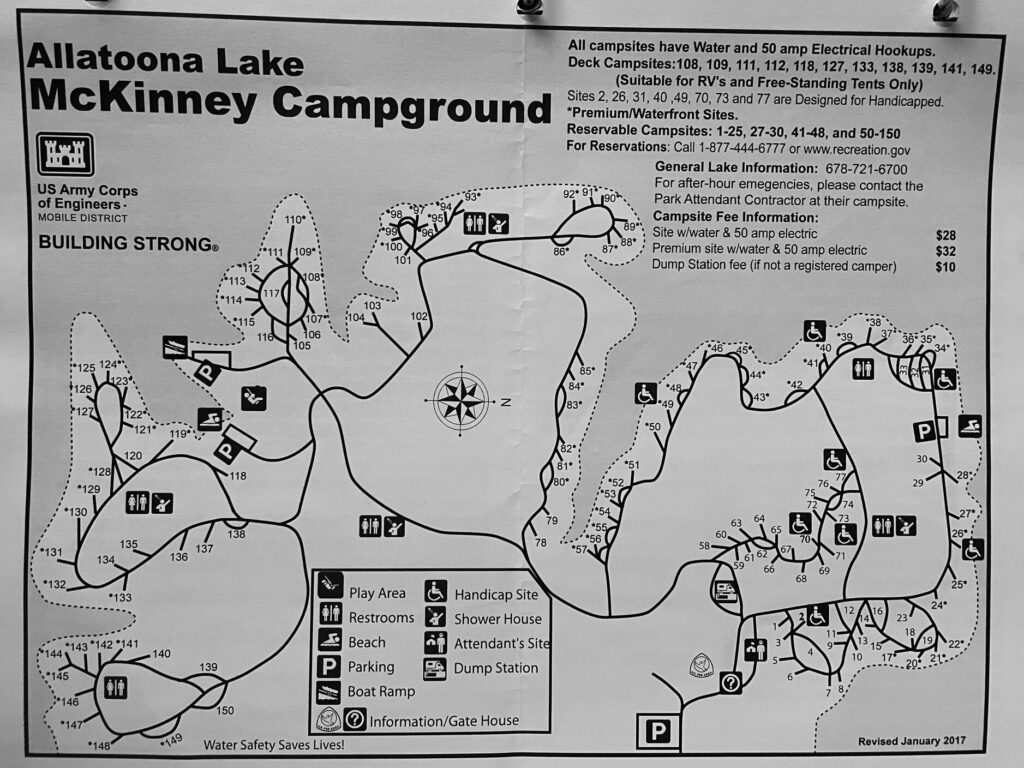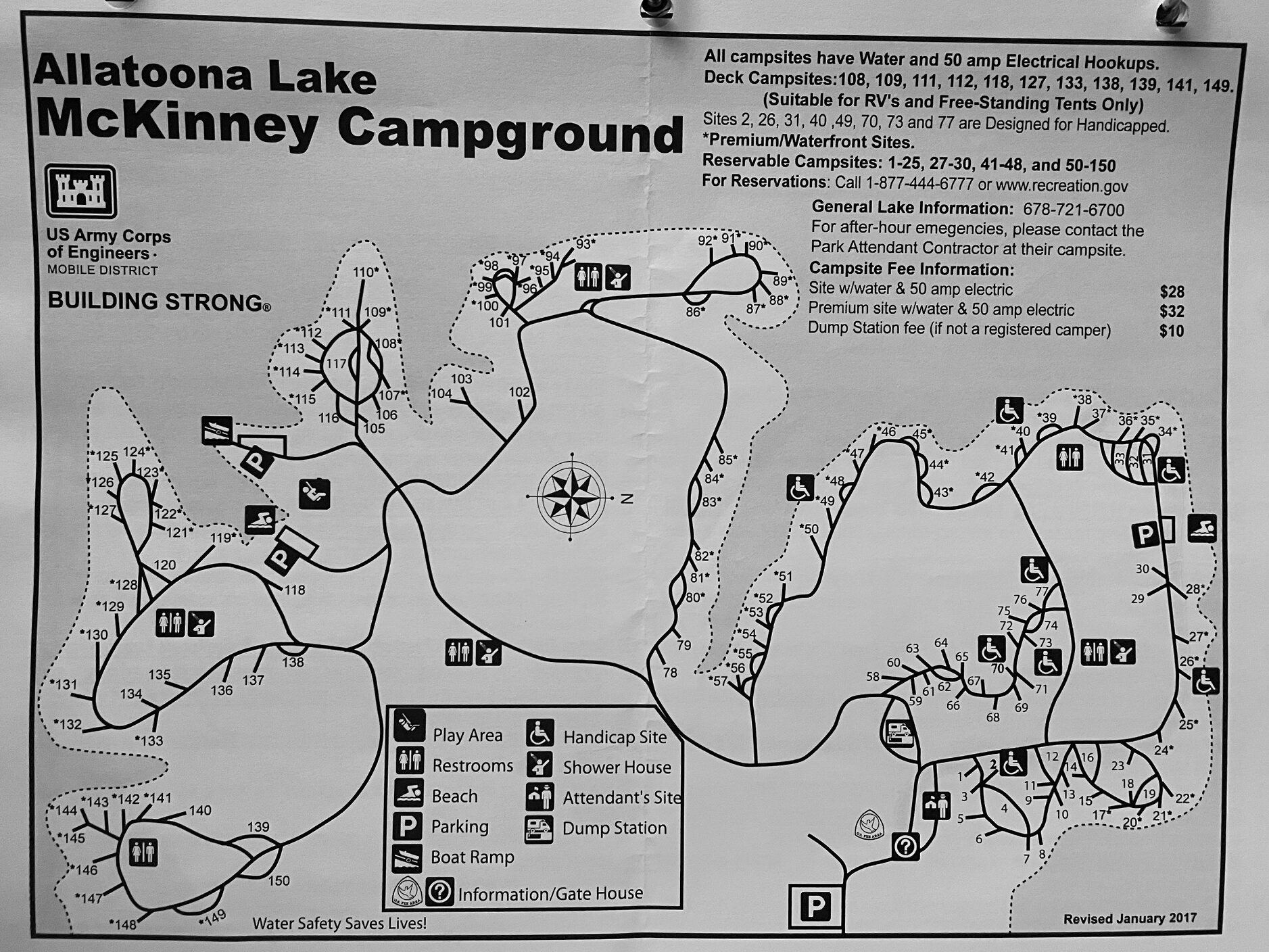 McKinney Campground is located in Acworth, Ga on Lake Allatoona. A Corps of Engineers park, it has 150 RV sites, two beaches, one playground, and a boat ramp. We have camped at McKinney Campground nine times; it's our go-to campground, nine miles from home. To help you choose your next reservation, details and photos from all of our previous visits can be found in the McKinney Campground category.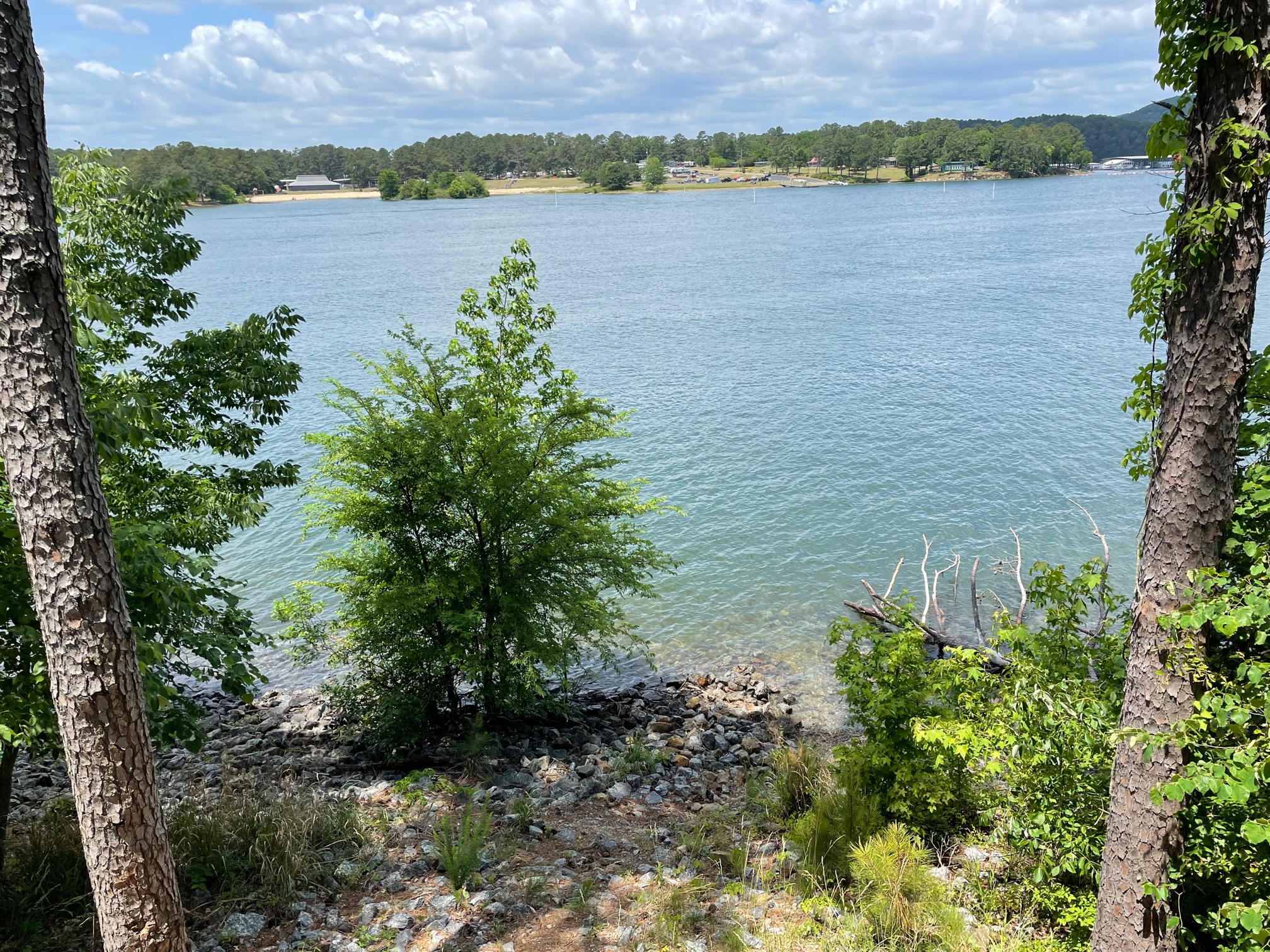 Usually we camp in the first half of the campground, except for our trip on site 109. We were looking forward to checking out the other half of the campground this year. About five months ago we booked site 89, a water-front back-in site. The site sits in a loop with six other sites, 86-92. Many of these sites can fit larger campers, including our site 89 at 40ft.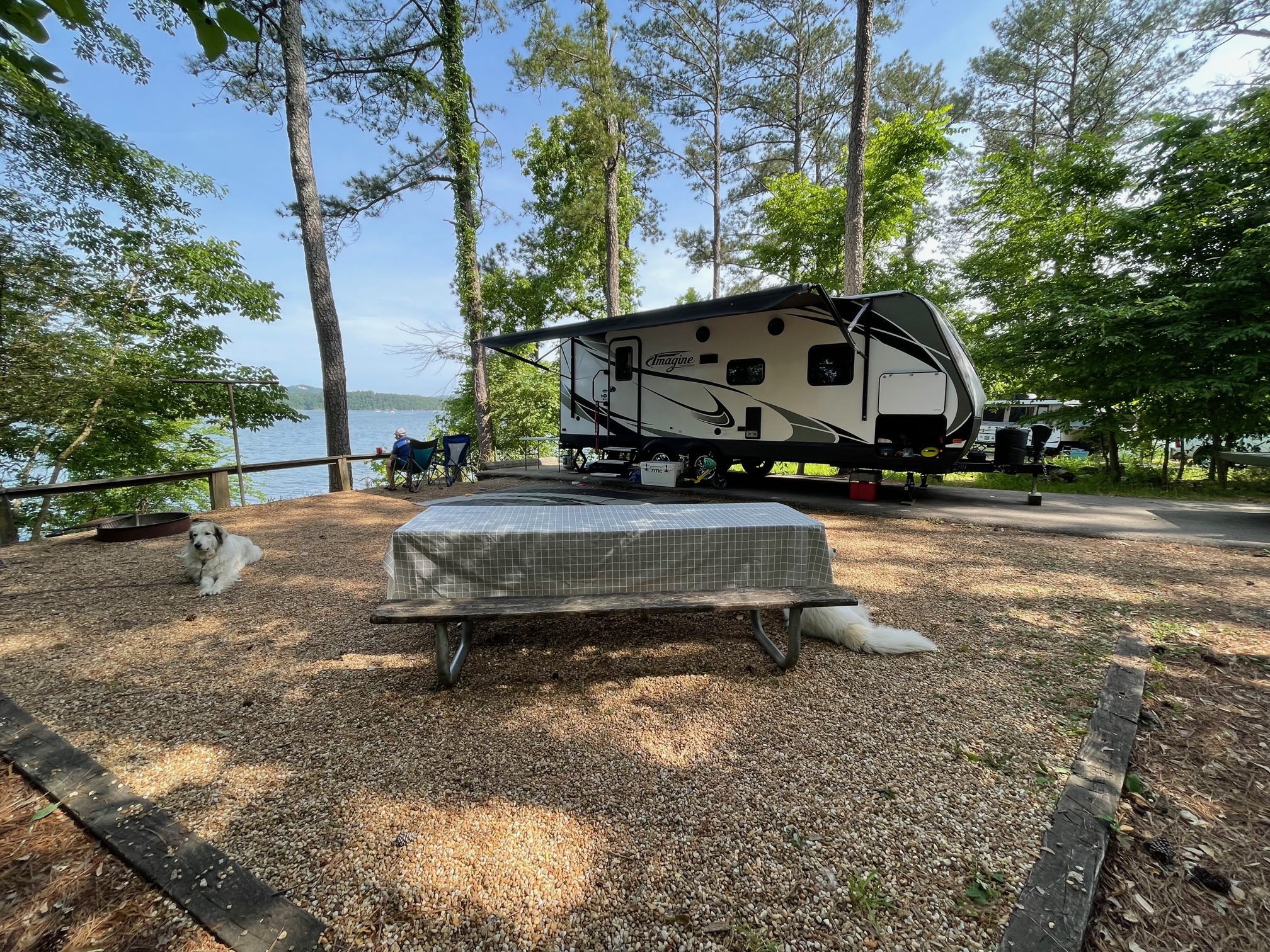 Site 89 has a great view of the water at the back and a path to get in. The path down the hill to the water is rocky, but doable with a toddler. We were glad that we left our kayaks at the house because it would be hard to get them out of the water and up the rocky hill. The camping pad is large and partly shaded throughout the day. The sun sets right across the lake, making for a picturesque view every night.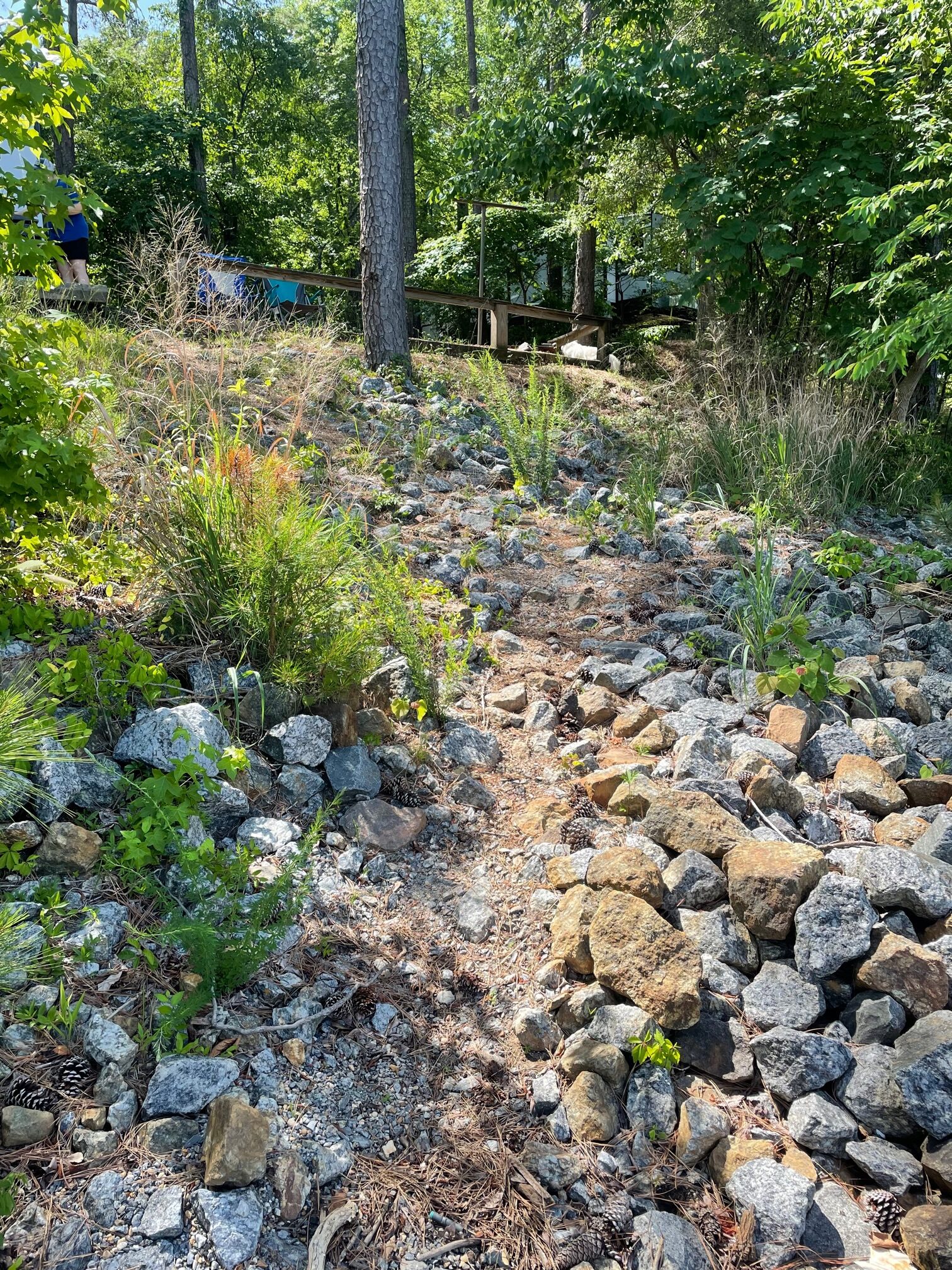 The loop is fantastic for kids to play in. Since there are only six sites down this road, not many people drive past. Our daughter and a friend ran multiple laps up and down the hill, around the loop.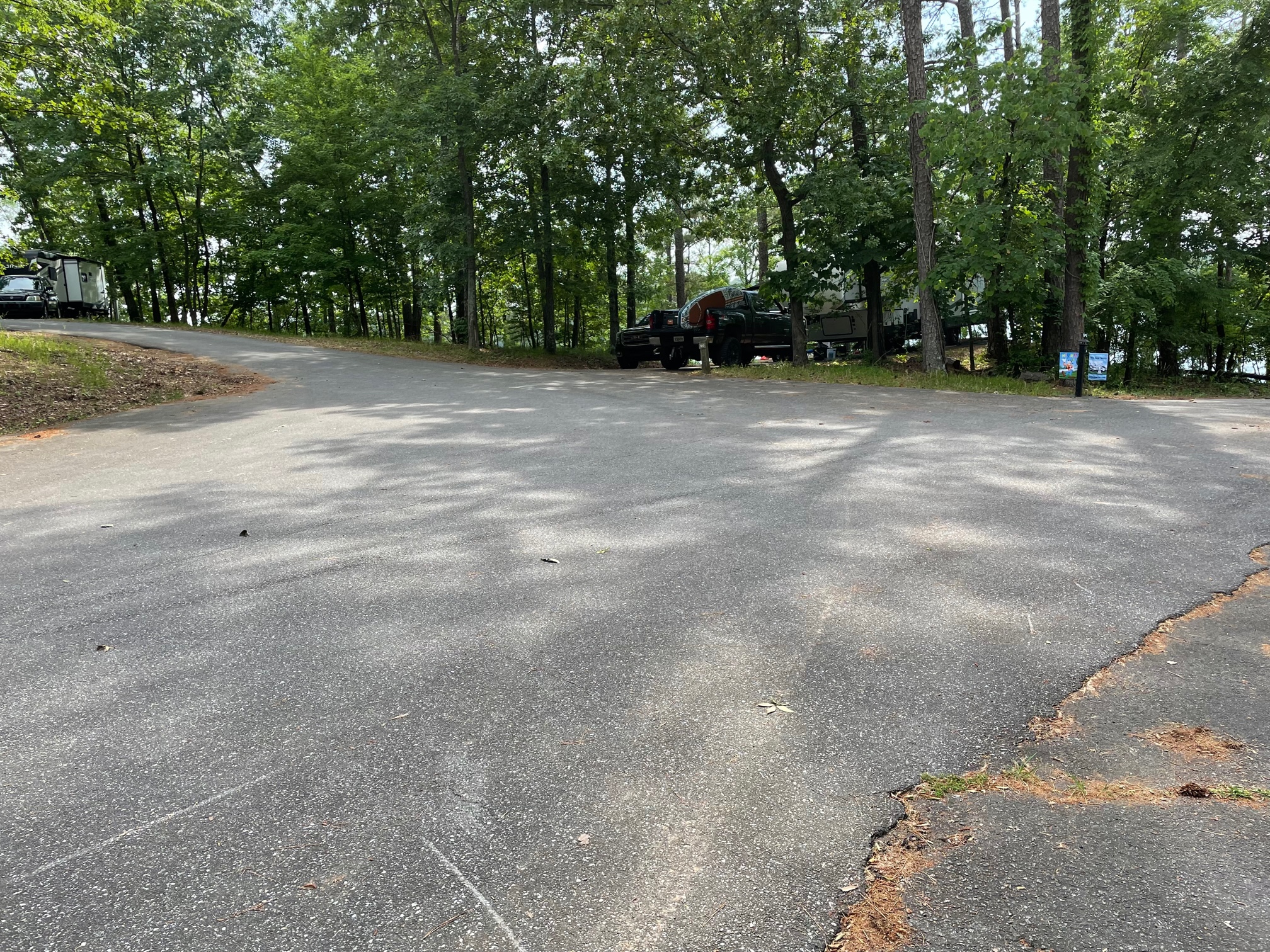 Site 90 is a long back-in site that sits higher up the hill. From our outdoor living space we looked up underneath their camper. If you had a nosy neighbor on site 90 they could be looking down at your site. It also fits a long camper and has a second parking space great for a boat trailer. Site 90 has more trees at the back end that somewhat block the view of the lake. It has a path to the water, but it is much steeper than site 89 and still has big rocks at the water's edge.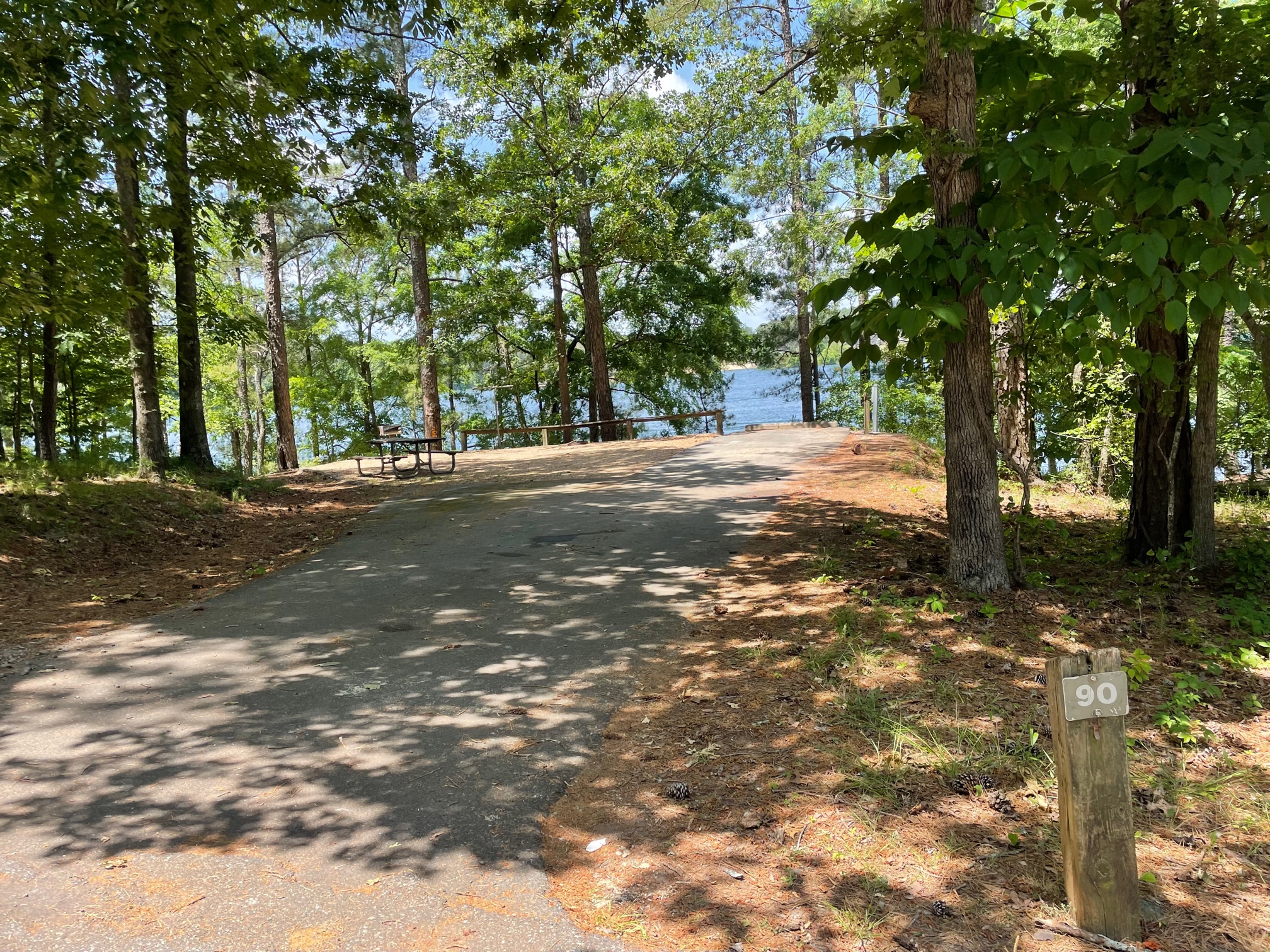 From across the cove on our usual campsites (43-55) you can see site 87 and I always thought that it was a steep back-in. Site 87 is added to the bucket list of campsites we hope to book. It also has a long drive and some shade on the site. The access to the water is hard to beat. There are two paths that lead to the cove where there is a sandy/pebble entry into the water. (No big rocks to navigate.) The only con to site 87 is that the camping pad is not private from the road. So anyone walking by can look into your site.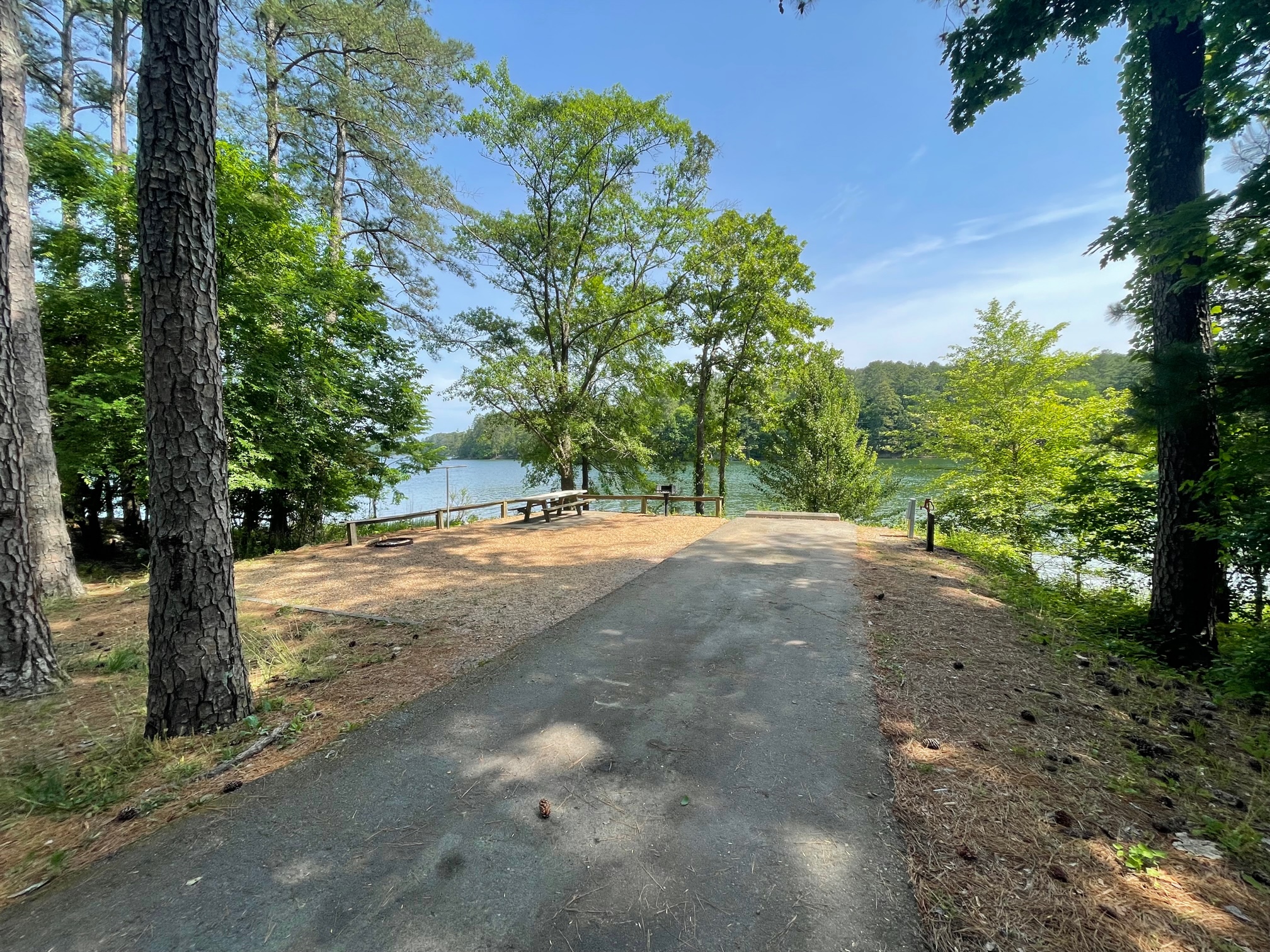 Site 86 is a 40ft pull-thru site that sits up higher than the camping pad. There are several steps down to the outdoor living space that has a great view of the cove. Next to the site there is a path to the water with an easy entry. This site might be a great option for someone with a boat.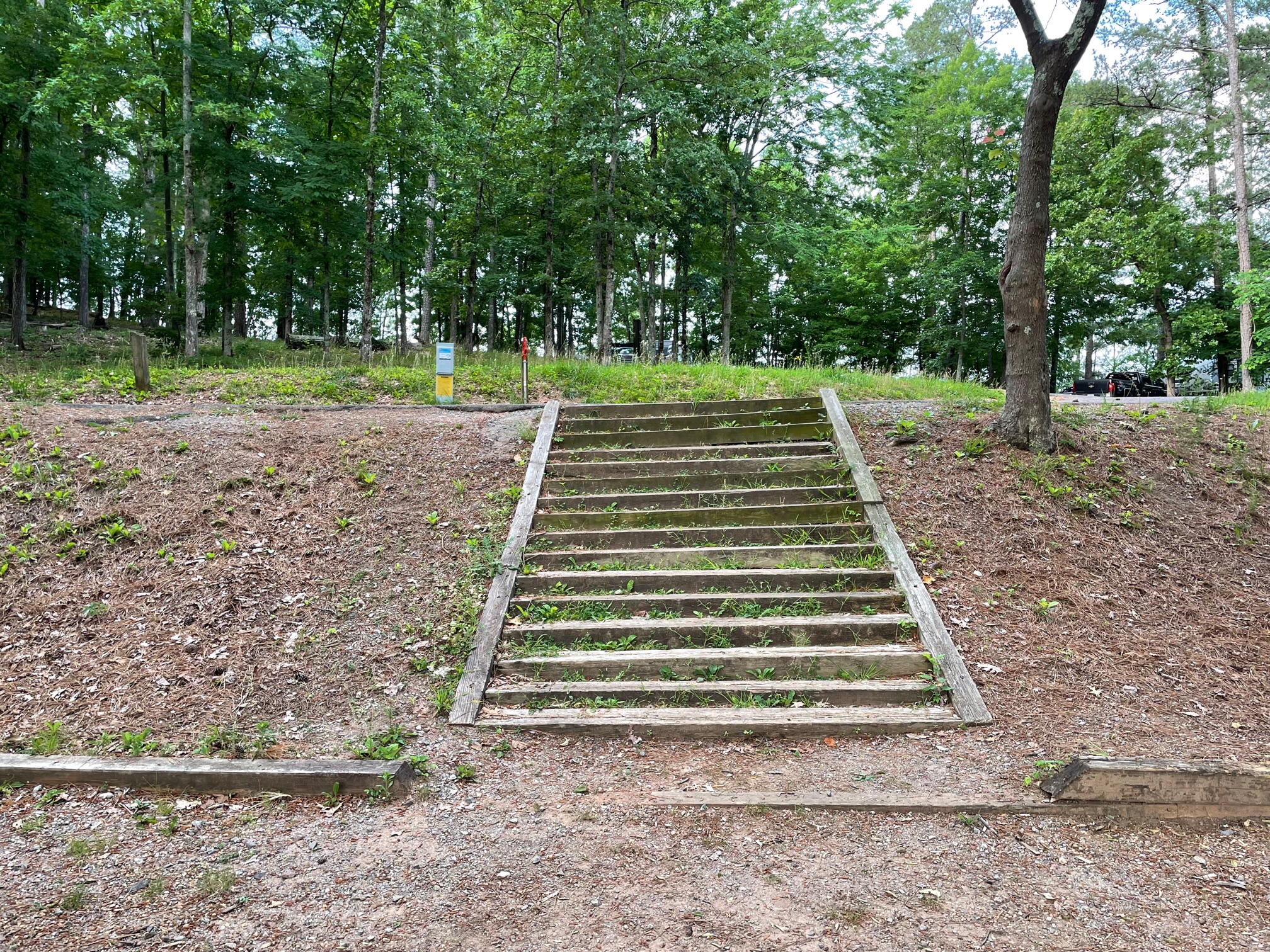 We walked around site 92 that sits high up on the hill in the loop. This site is super private with the outdoor living space being open to the woods. You still have a lake view between the trees and certainly have the noise of the boats, but there is zero water access from this site.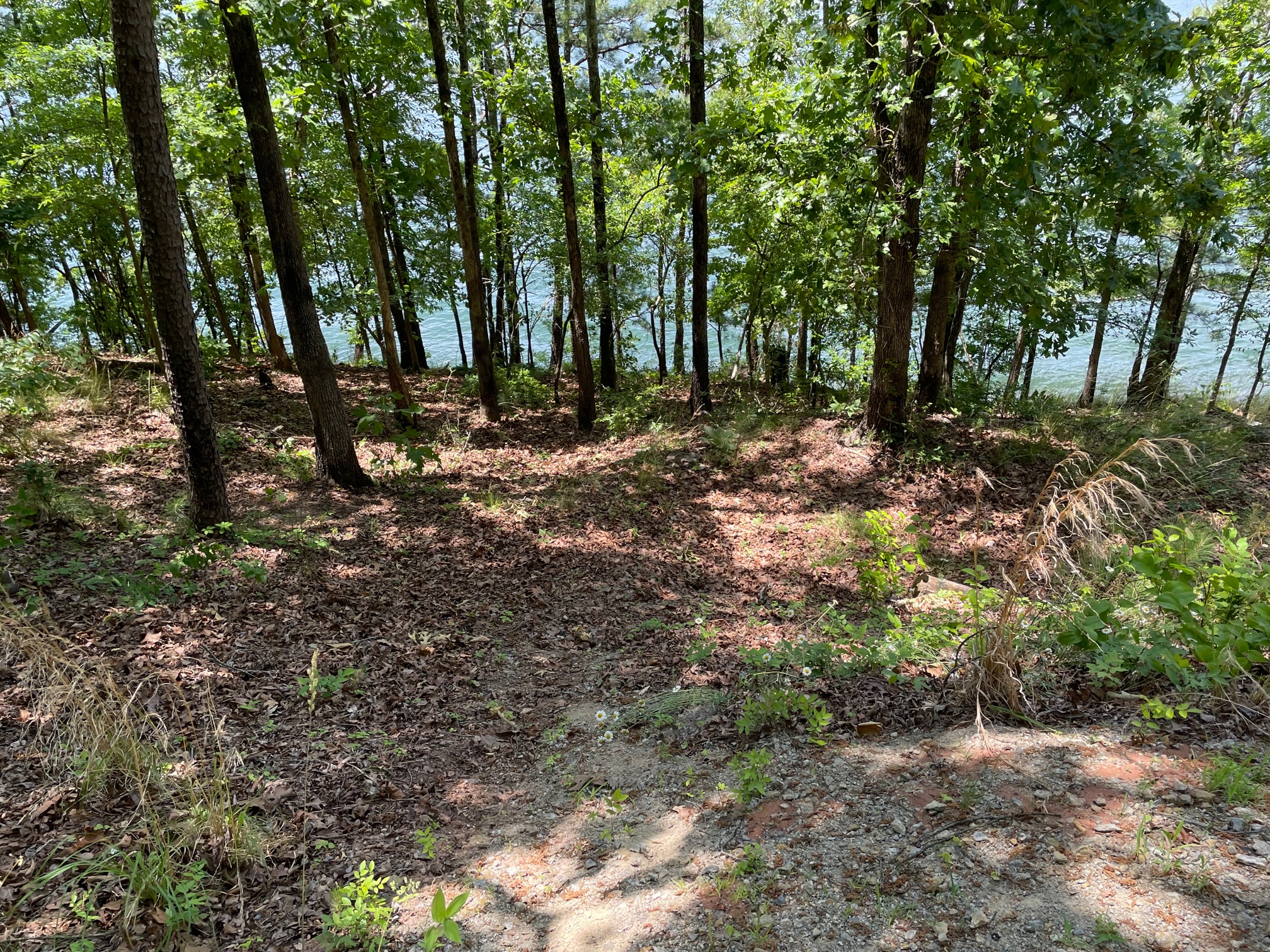 Saturday we swam in the lake for about 30 minutes. It was in the high 80s, but still a bit chilly. Our site, 89, is located off the main part of the lake. Lots of boat traffic comes by the site. If you are looking for calmer water, look for sites in the cove. We also did a long walk from our loop past site 103 and around to site 78-83. This walk was approximately a mile.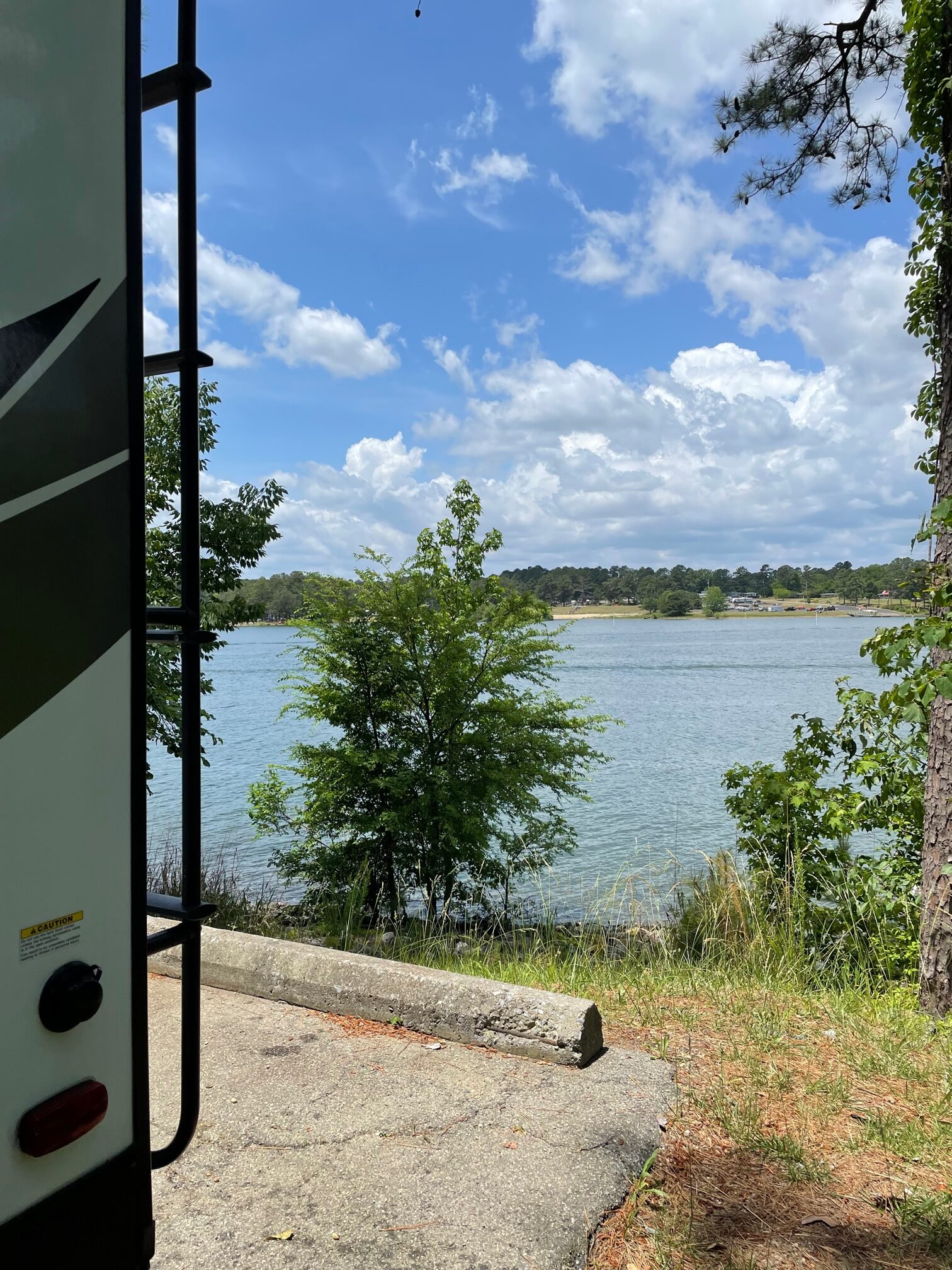 Places to eat, drink, and have fun.
We do not usually go out to eat while camping on Lake Allatoona because we are so close to home. However, I did want to put together a list of our favorite restaurants, breweries, vineyards, and fun things to do in close proximity.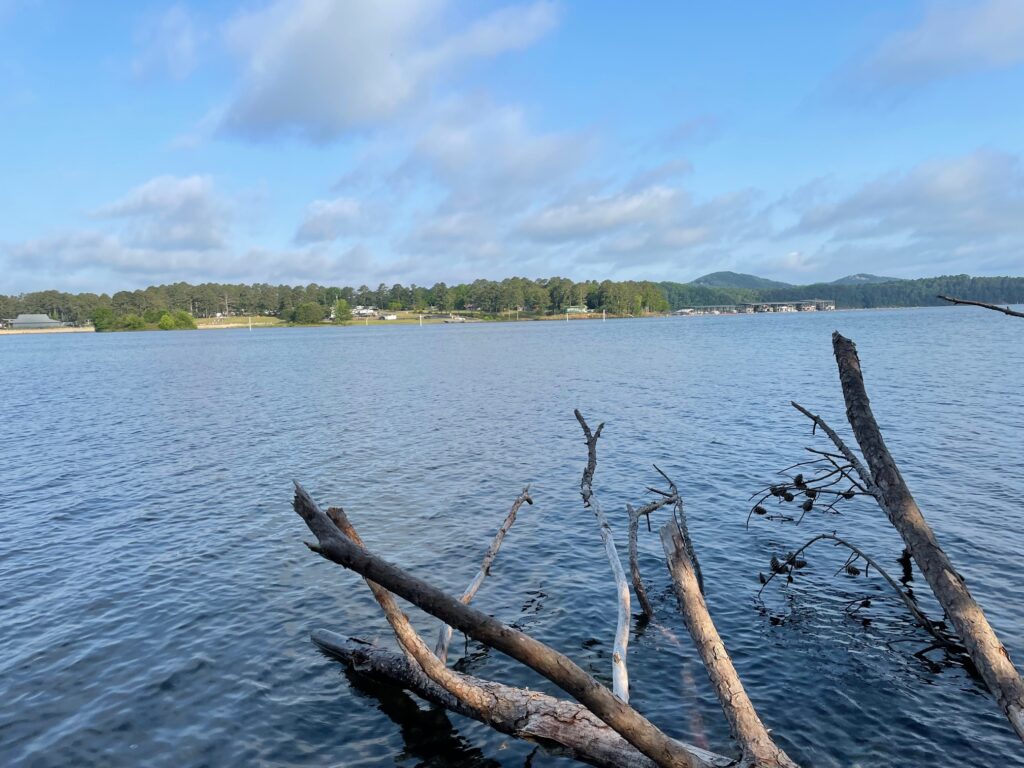 Things we learned at McKinney Campground:
1. We arrived to site 89 to the sweetest dog memorial from another camper who had just been in the same site. Our pups had a great time with the tennis ball and we left it with the memorial for the next campers. Hopefully it serves as a reminder to give your pups extra pets, they just don't live long enough.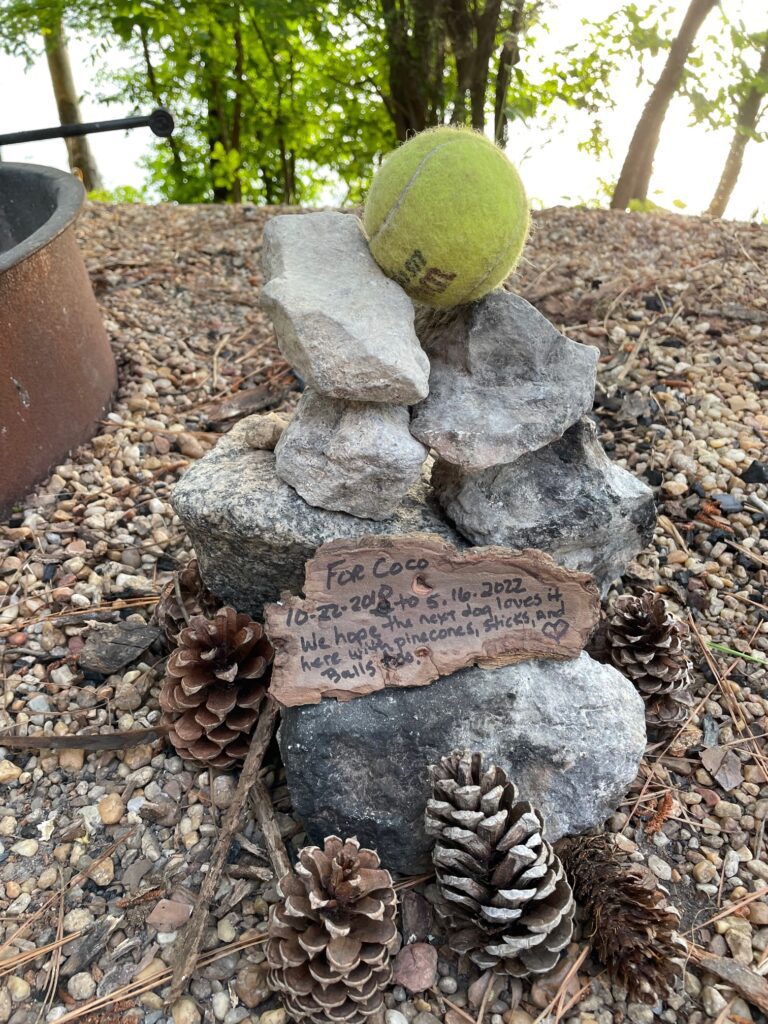 2. It IS possible to pull up to the dump station on a Sunday and be the first one in line. It will probably never happen again, but at 1:30 p.m. on Sunday there was no one else dumping. Checkout is 3 p.m., so we think that it was a sweet spot caused by people who left earlier to avoid the approaching storm and those who were waiting until the last minute.
3. No line at the dump and no one came behind us so we were able to flush the black tank multiple times. McKinney Campground does not have a hose to connect to our black tank flush therefore, we have to fill a bucket and dump it down the toilet a couple times.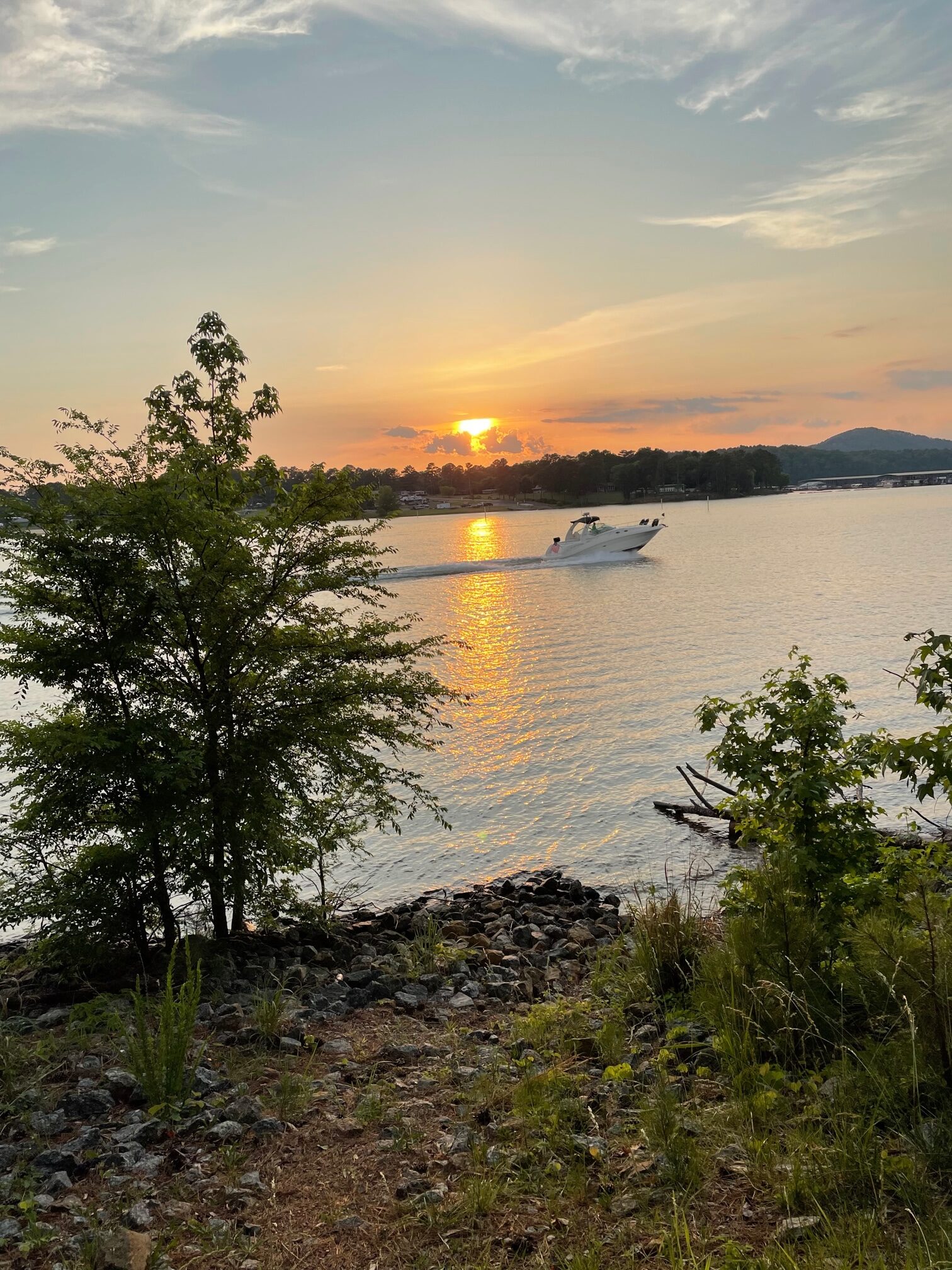 Please follow and like us: