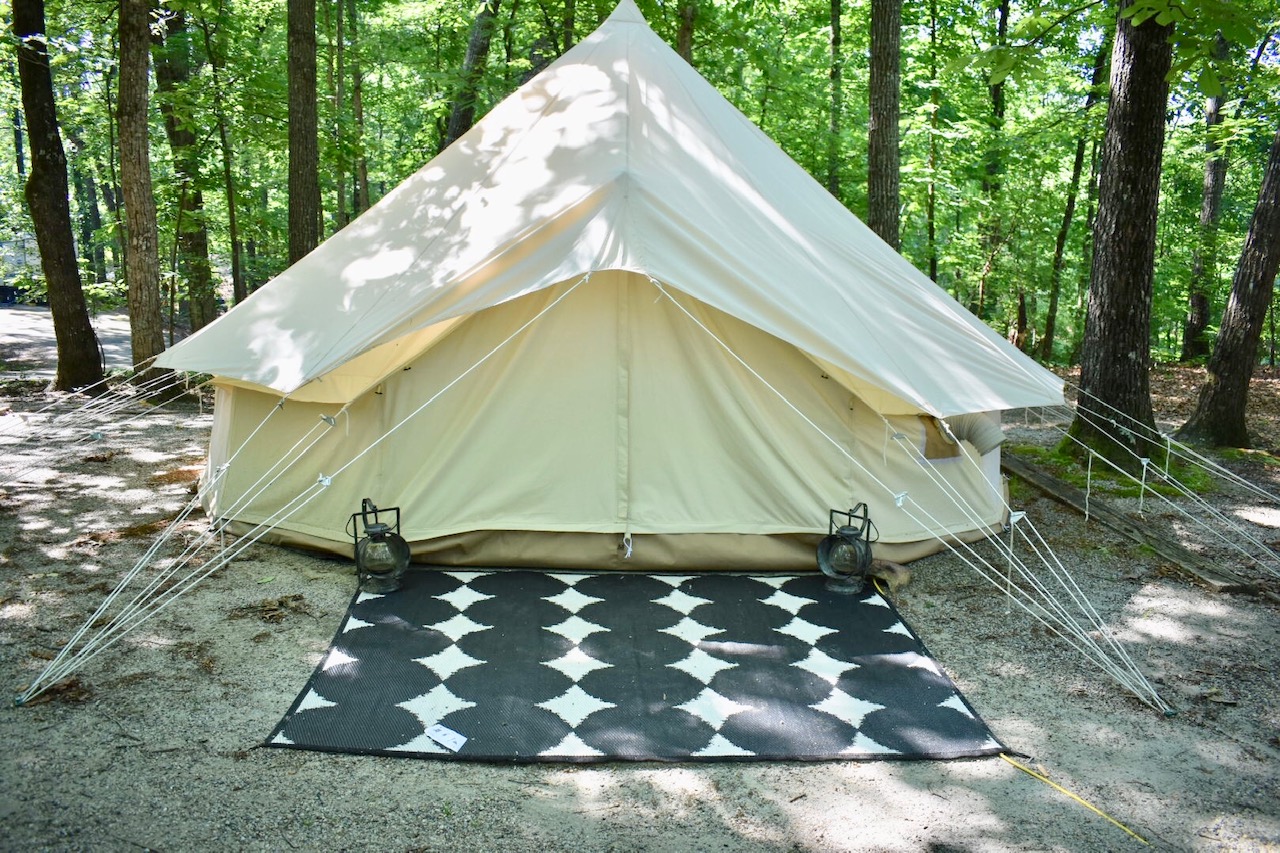 05.17.19-05.19.19
Georgia Glamping Company was started by a North Georgia family for over a year ago. The company sets up large canvas tents with all of the amenities you could imagine.
I found this company through instagram and knew that I wanted to purchase a gift certificate for my parents. The idea was that my whole family would reserve a couple spots next to each other for the weekend. Rebeka is the main contact for the company and she was great to work with. She answered all my questions in a timely manner and set us up to have a great weekend. Rebeka also helped my mom up to the last minute: when they realized they would not get out of Atlanta traffic by the time the camp office closed, she was readily available to coordinate with the office for the parking pass.
The main location of their glamping tents is Shady Grove Campground on Lake Lanier. They also have tent set-ups at Unicoi State Park and Vogel State Park. Another option is renting Roxy the Retro camper that they recently updated.
It does seem pricey to rent these Georgia Glamping Company tents, more expensive than some hotels–but for many it's worth it. Seems as though they are staying booked up, the company is doing well. For the price you get to arrive at the campground and everything is already set up, minus your food and clothes.
My parents' particular tent had one queen bed on a frame with linens included. There are other options that include twin beds or two queens. The tent is furnished with a large area rug, other seating options, side tables, and a mini bar (keurig). Probably one of the most important amenities is air conditioning and heat. Georgia summers are brutal and the air conditioning would be key for some people.
We chose to hang out around my parents fire pit which was supplied with outdoor seating and string lights. For an extra cost you can request outdoor games and/or kayaks. They have really thought of it all!
Gifts that create memories are extra special and we have a lot to look back on that weekend. We would highly recommend this experience to all family and friends.
More information can be found on the Georgia Glamping Company website.
Please follow and like us: