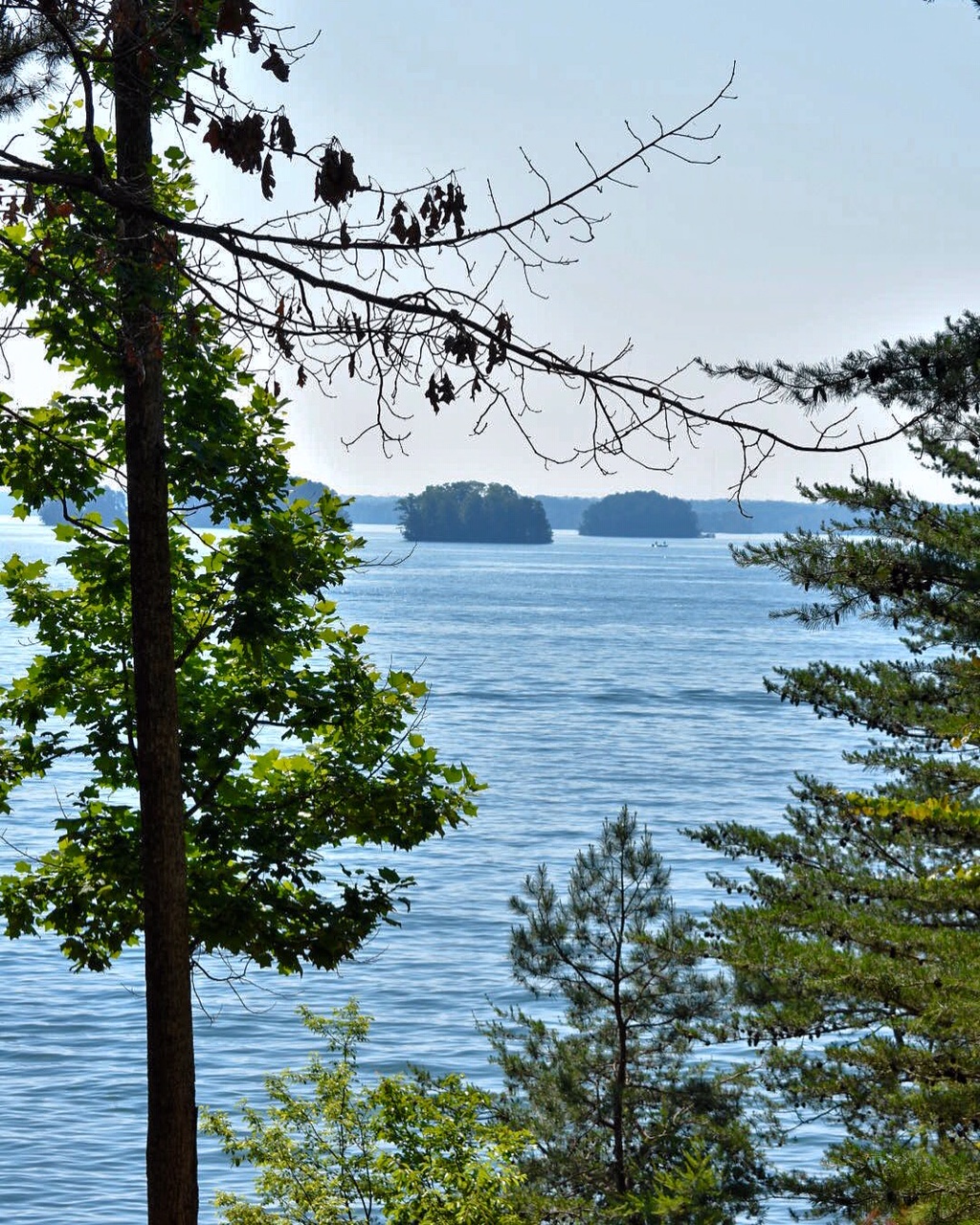 05.17.19-05.19.19
Shady Grove Campground is located on the west side of Lake Lanier in Cumming, Georgia. Previously a Corps of Engineers campground, it is currently owned by Forsyth County Parks and Recreation.
The campground is set up on a peninsula with a large number of the 96 total sites having waterfront access. Shady Grove Campground includes a large beach area, boat dock, and playground. We really enjoyed that the roads (and sites) were heavily shaded, making for better walks with the dogs.
Shady Grove Campground is the third Lake Lanier campground we have visited since starting the adventures in our travel trailer. Bolding Mill Campground and Bald Ridge Campground are also great places to stay on the lake.
We specifically sought out Shady Grove Campground because I purchased a gift certificate from Georgia Glamping company for my parent's Christmas present. The idea was that the whole family could reserve a couple sites next to each other for the weekend. There are so many great things to say about this company and my parent's experience in their glamping tent, a separate post will come!
In order to be near my parents (who were in site 16) we chose site 15. The picture on the Reserve America website had me under the impression it was going to be one of the longest driveways we have backed into. I was wrong. That being said– it was a great site! Like most of the sites at Shady Grove Campground the living area is further away from the parking pad than what we are used to. Our site had a huge, shaded living space with a concrete picnic table in the middle. Site 15 is situated on its own small peninsula with a private path to the end.
My sister and her family reserved site 14 for their large family tent. It had a small pull-thru space that would have NEVER fit our camper. Their site seemed to share some waterfront space with ours. That being said, it was difficult for us to get down to the water with the kayaks and small children, only one path on the very right side of their site gave safe access. We offered our large fan to my sister for the nights, but their electrical post was really far away from the living space. The electrical plug on our post was actually closer to their tent.
I spend a lot of time researching campgrounds/sites before booking. Yelp is one of the many websites I use for this research and it has multiple negative reviews about Shady Grove. Let me preface this by saying that those reviews are a couple years old–but it still made me worry about our weekend at Shady Grove.
I'm here to tell you those reviews are old and the people working back then are no longer there. The ladies at check-in were very warm and friendly. They did give my other sister a hard time when coming in to visit us for the day, but that is all my fault. I should have given my sister more information (such as our site number). Really this tells me that the ladies were doing a great job with security at the front. Also the rangers and hosts never bothered us. They drove around the campground a couple times checking on things, but no one ever intruded on our weekend.
Things we learned:
Site 14 and site 15 will no longer be available to regular campers next season. If you would like to stay in those sites, be sure to book them this season! In fact, all of the sites in that particular loop will be reserved through the Georgia Glamping company next year. I know some might have a negative attitude towards a company being able to take these great sites, but I think when you find out about them, you'll agree it's okay at a private campground.
Study the map before venturing out around the campground, especially via water. My dad and sister were taking her young sons to the beach and we (Heather and I) thought we would kayak from out site around to meet them. They had already been there for thirty minutes or more before we even left, but that didn't matter. We did not make it to the beach. Pictured below is the only beach we came across on our kayak adventure. If we had looked at the map we would have known to keep going around one more cove to find the large beach access area. The water was pretty rough on that main portion of the lake, so we did not want to go much further.
Please follow and like us: