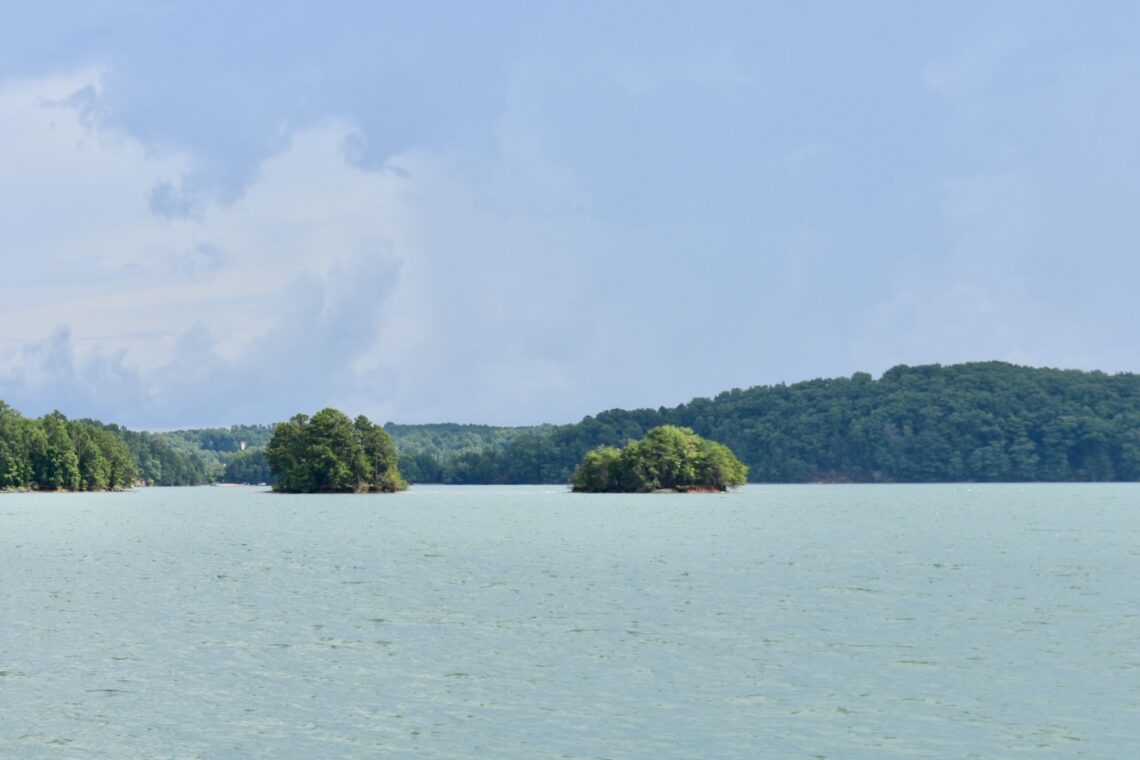 Duckett Mill Campground – 3
06.08.21-06.11.21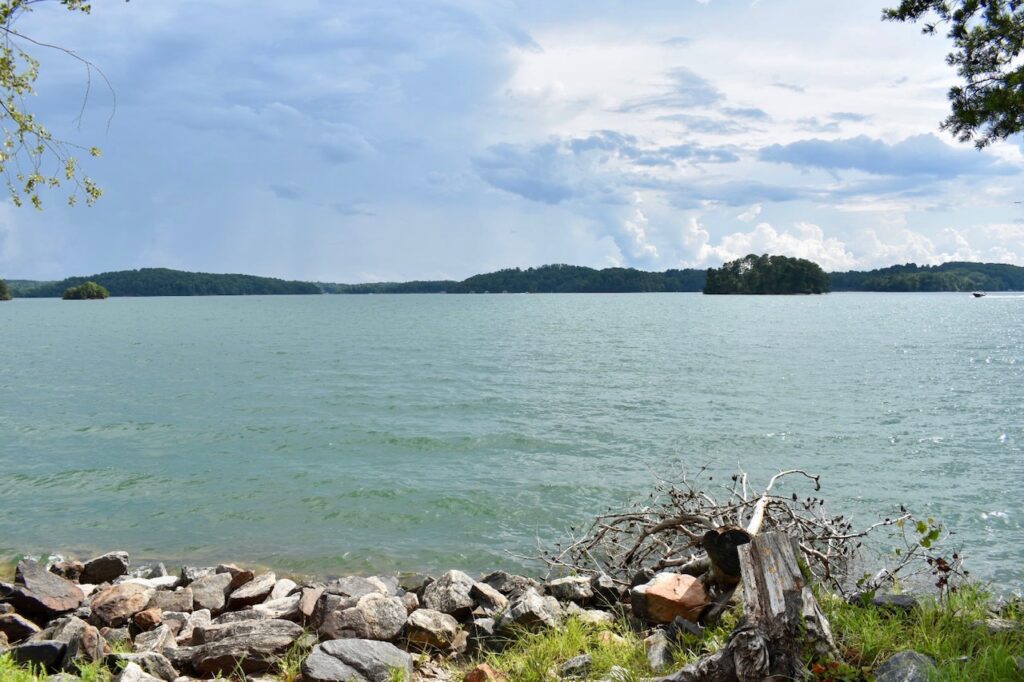 Duckett Mill Campground is located in Gainesville, GA on Lake Lanier. It offers 97 sites with electric/water and 14 tent-only sites. The boat ramp is located just outside the campground gate. The campground does not have a playground; hopefully they will build one soon. The beach is located on the right when you drive into the campground. From our site we could hear people enjoying the beach—it seemed to have a lot more people than our previous visit.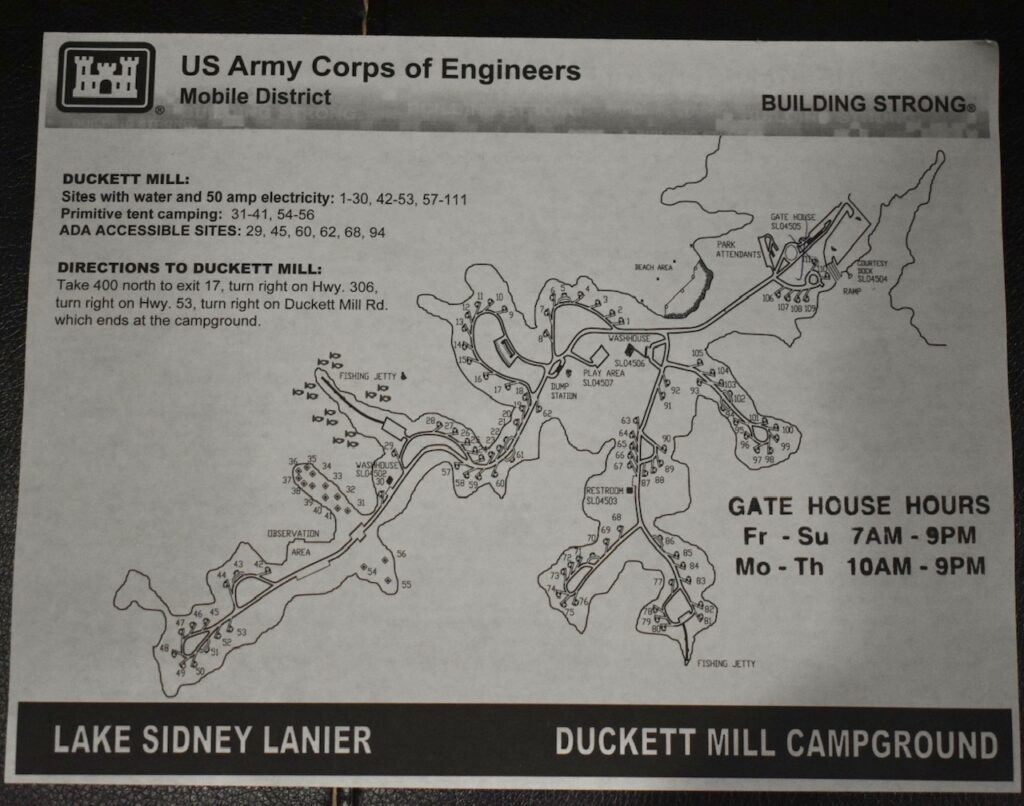 It's difficult to book Duckett Mill Campground because the website doesn't have site photos. I have been utilizing other peoples Facebook posts to keep track of sites that we would like.
Last time we visited Duckett Mill was in 2019 and we reserved site 73. That visit we didn't walk the entire campground so there was still a lot to see this visit.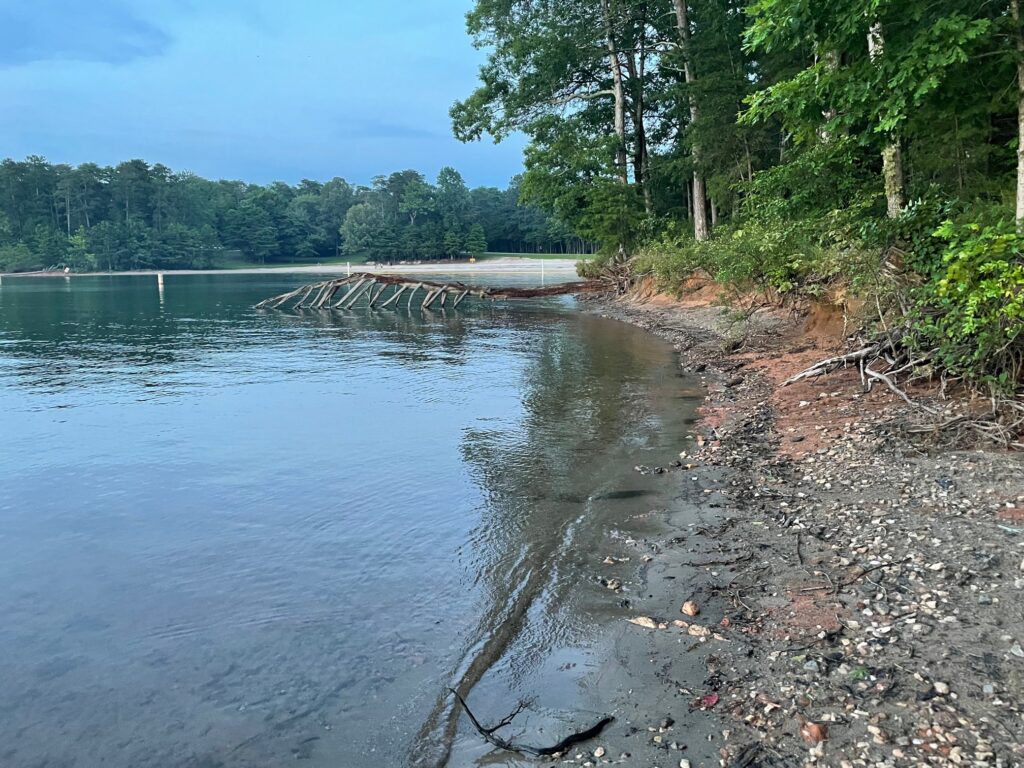 When booking about four months before the trip, I had a choice between sites 2 and 3. From the map and satellite images it seemed like site 3 would be better for privacy and water access, but site 2 wasn't a bad site.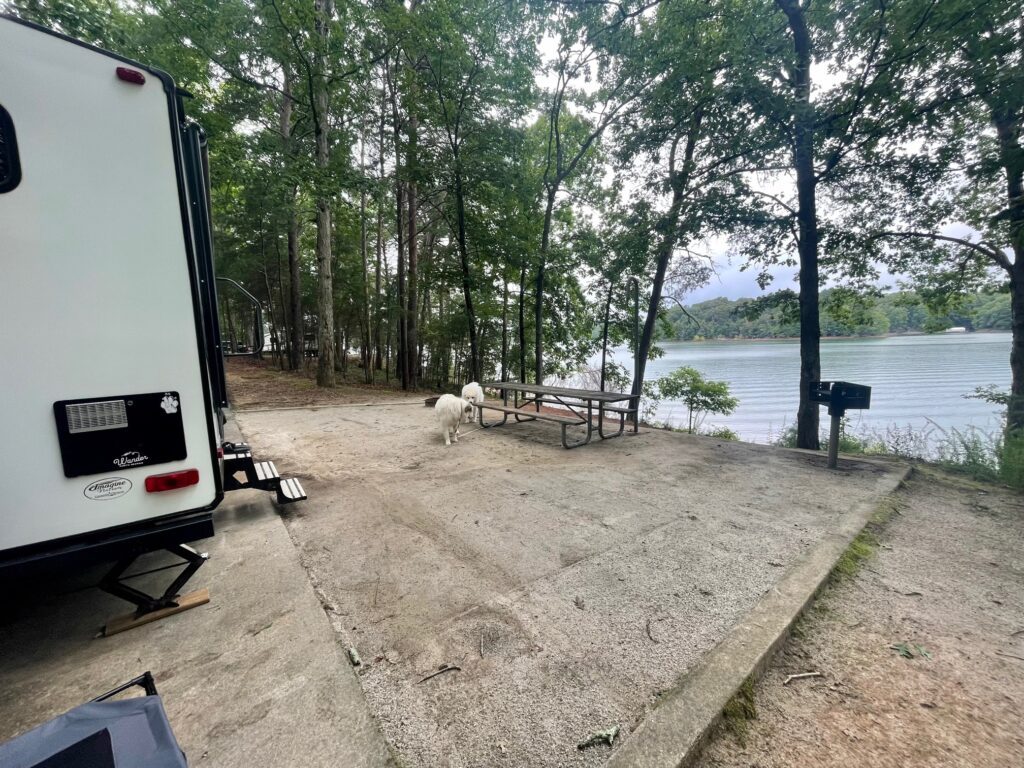 Campsite 3, at $26 a night, is located in the same cove as the beach. It is a 35-ft back-in site with 50-amp electric hook-up. The campsite was private from site 4, though you could see right into site 2 and there was a path between the two. Site 3 had plenty of shade and a long driveway.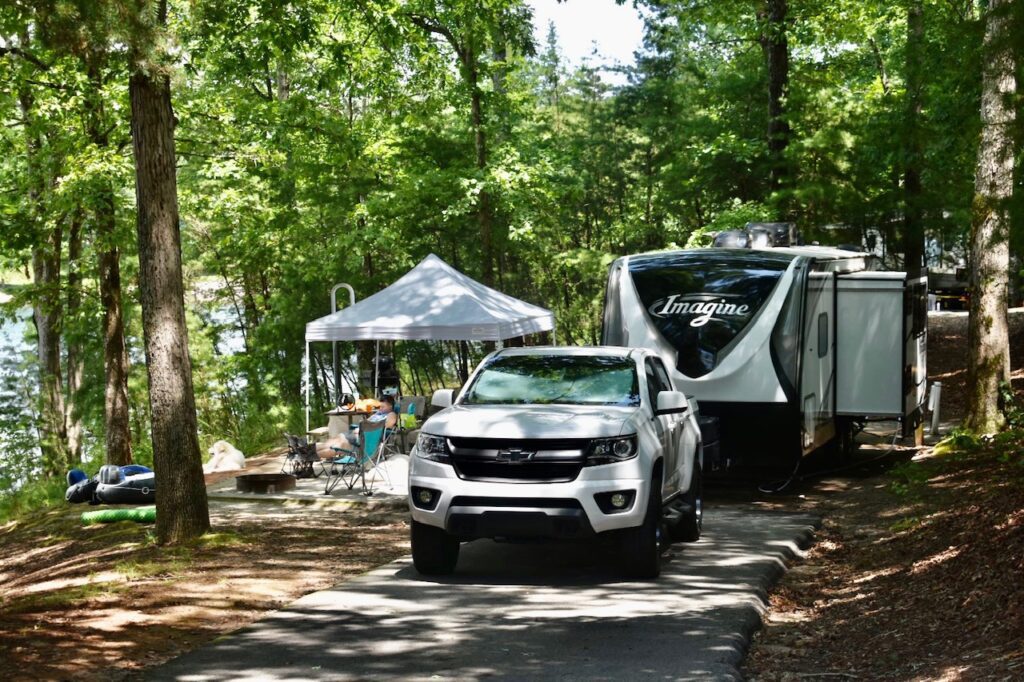 Water access in site 3 was decent. There was a sloped path down to the lake, but there was a two-foot drop to the water. It would still be doable for putting a kayak in, but we had to work together to get down the drop-off. Once down to lake level there was a small rocky beach area that was great for little kids or dogs.
We added Thursday night to the reservation so that Heather could commute to work Friday and not have to set up Friday evening. Many campers left Friday morning so I was able to check out the empty campsites before the weekenders came in.
Site 4 was even better than campsite 3. It sits on a small peninsula, giving the campers multiple places to set up by the water. To the left there was a path (and small drop-off) to a beach water entry. Campers in site 5 had their own small path through the woods to get to this tiny cove area and the kids ended up swimming in front of site 4. Directly out in front of site 4 is a gorgeous water view, but too high a drop for anyone to access the water. To the right of site 4 they had another water view of the cove.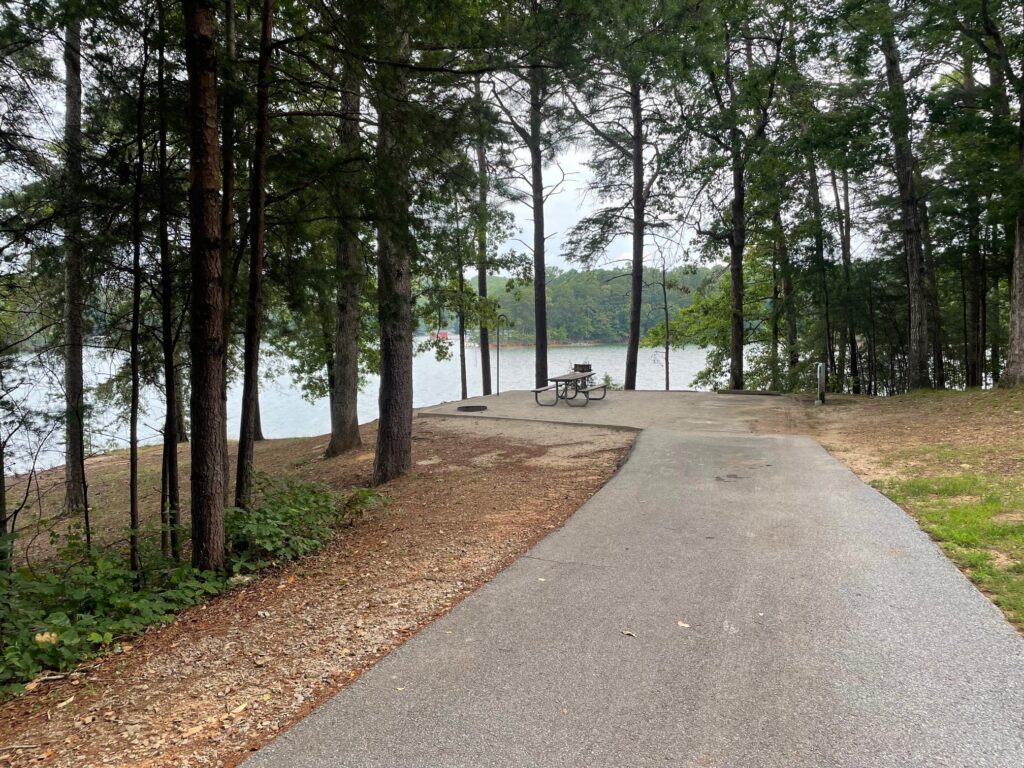 As people left we walked through other campsites and looked at site 6. It shared a path to the water with site 7 and had a good view from the camping pad. We would not be interested in campsite 5 (a pull-thru) located close to the road and the back of site 6.
This trip we did a lot more walking through the campground. I didn't even realize that there were RV sites past the tent sites at the end of the big peninsula. We loved site 47 (and 46) because it had its own peninsula to walk down to and explore, past a private beach area. It might be the coolest site in the campground.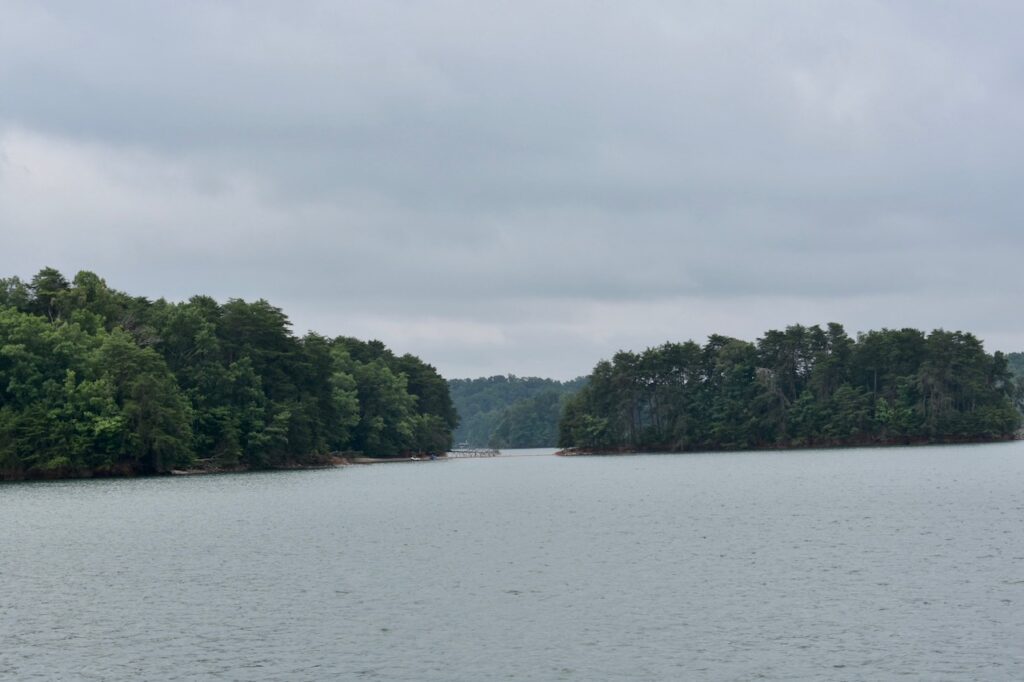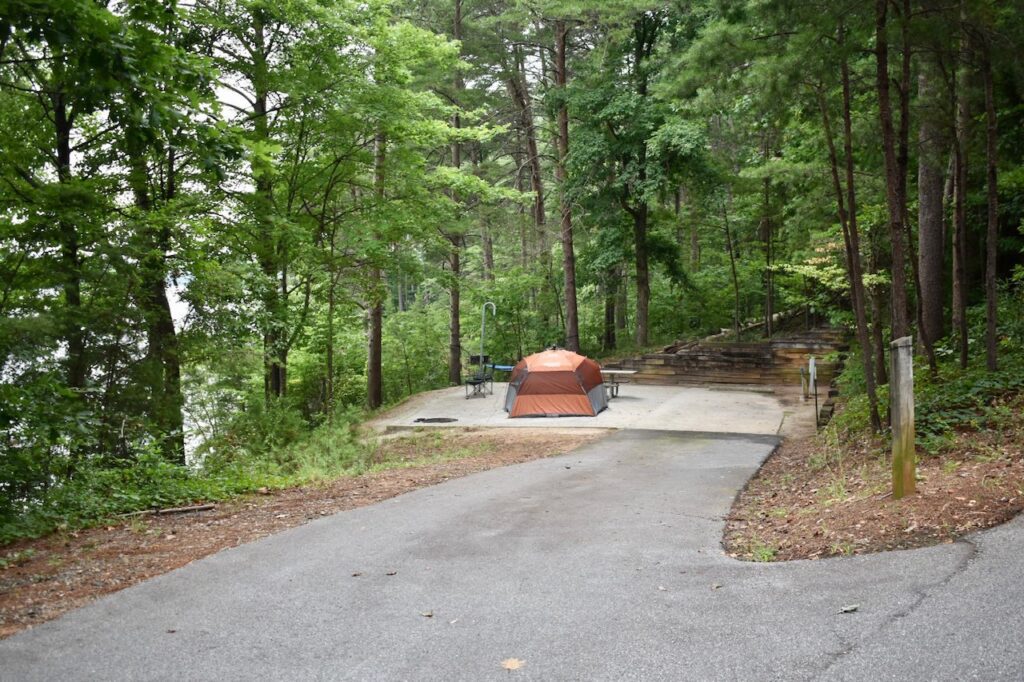 Past site 29 is a large parking lot and a paved walkway to a nice fishing pier. This walkway had multiple benches and a couple trees, but not much shade.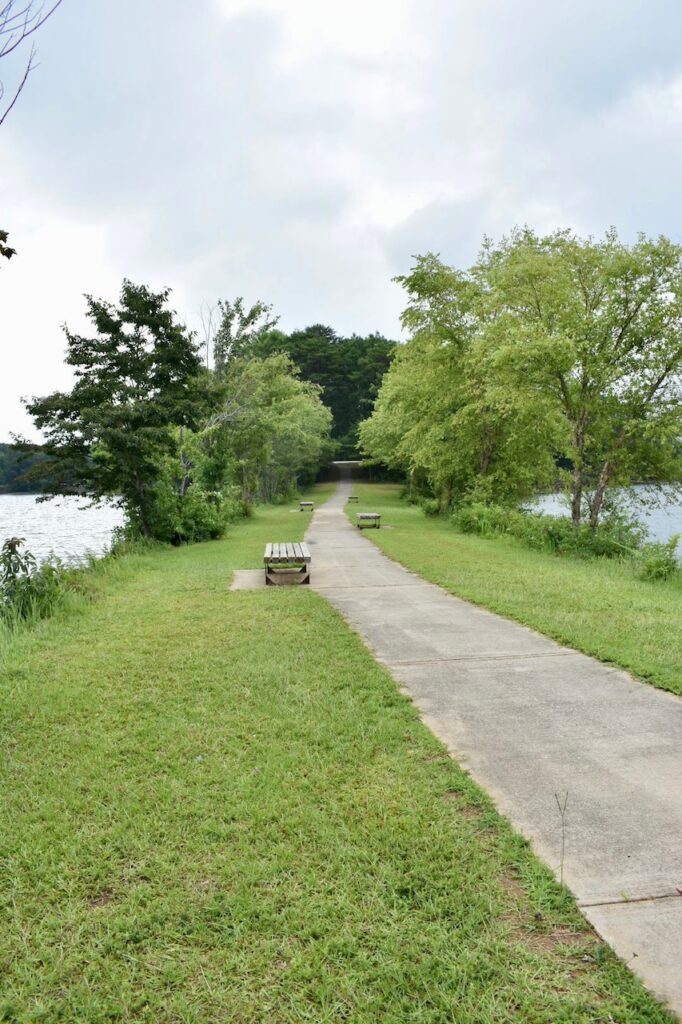 Other sites I liked include: 108R, 103, 104, and 98.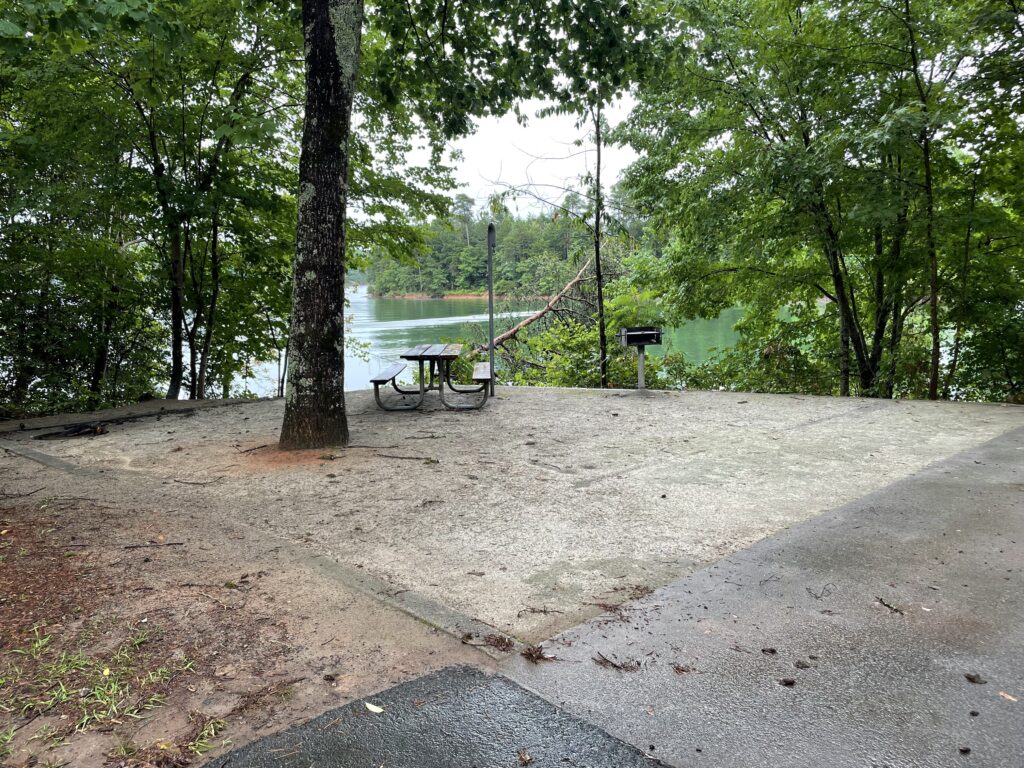 Our friends recently stayed in site 14 at Duckett Mill Campground. When I walked past this site on our trip I had no idea that the sites in this loop had decent water access. From the road it seems like it would be too steep and hilly to get to the water. That certainly is not the case.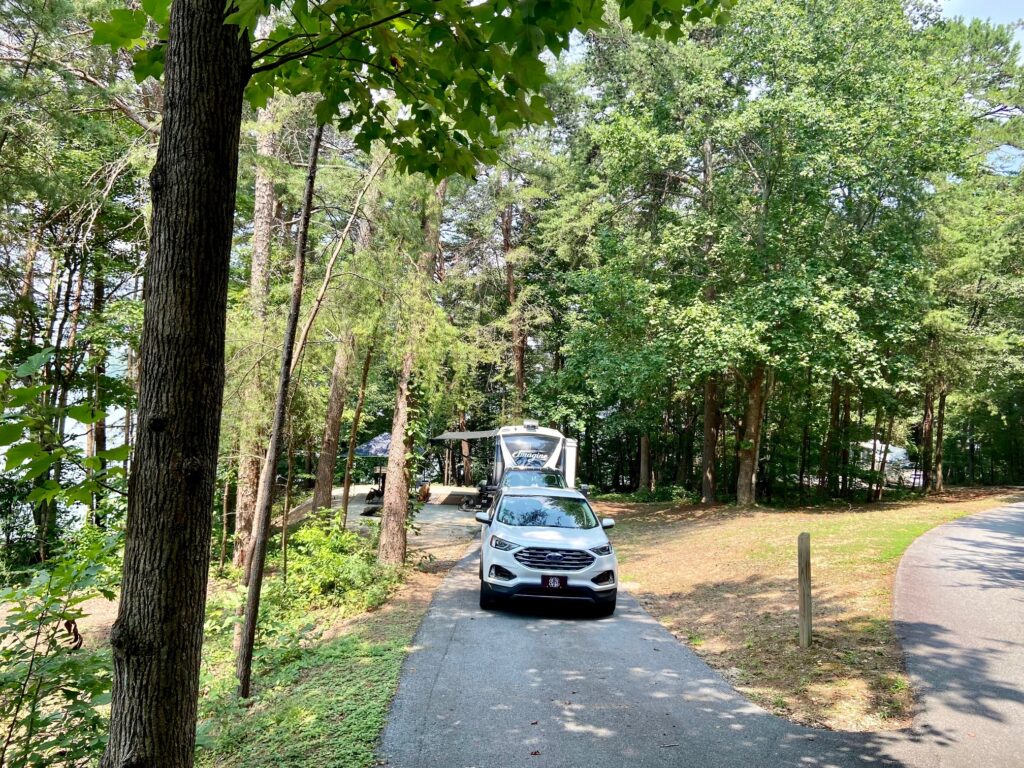 When leaving Sunday we made it to the dump station without a line. The turn from our loop into the dump was somewhat tight, but doable for a 26-ft camper. The dump station can be accessed from two different directions, but I would imagine people may have problems when a line starts to form.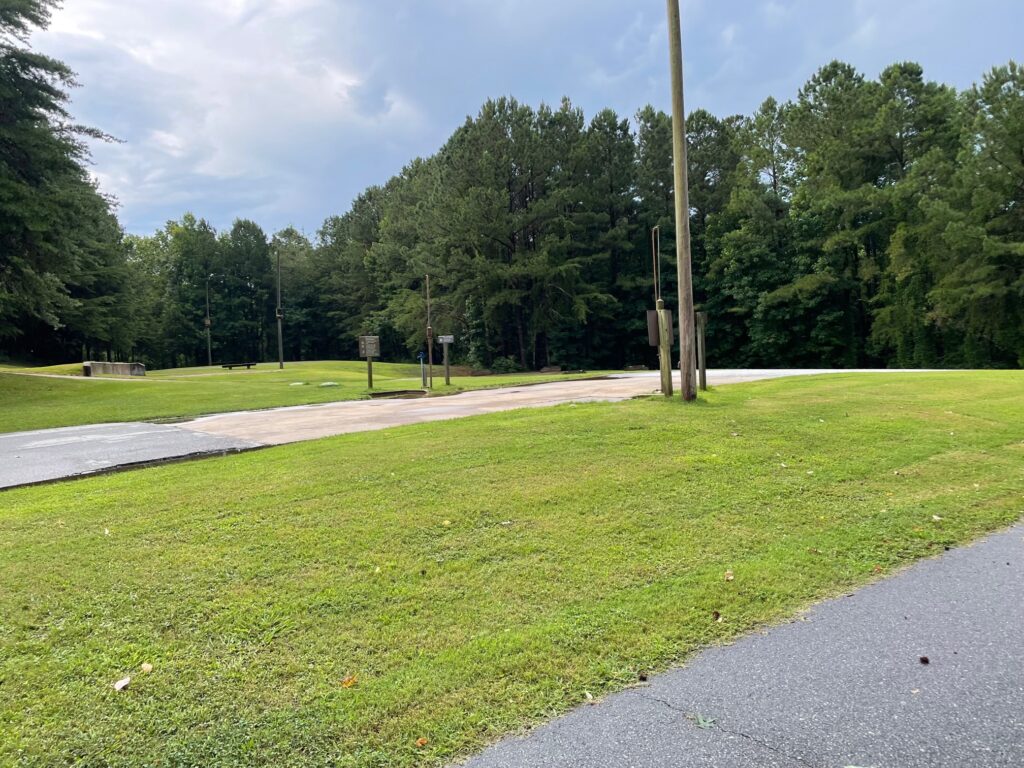 Things we learned:
The turn into the first loop at site 1 can take you by surprise. We almost drove off the road and I did see another truck do this. From the main road it's hard to see where the loop starts.
2. Heather is super excited about our new flag post that she made for our campsites. We went through a couple of metal ones throughout the last couple of years, but they don't last.