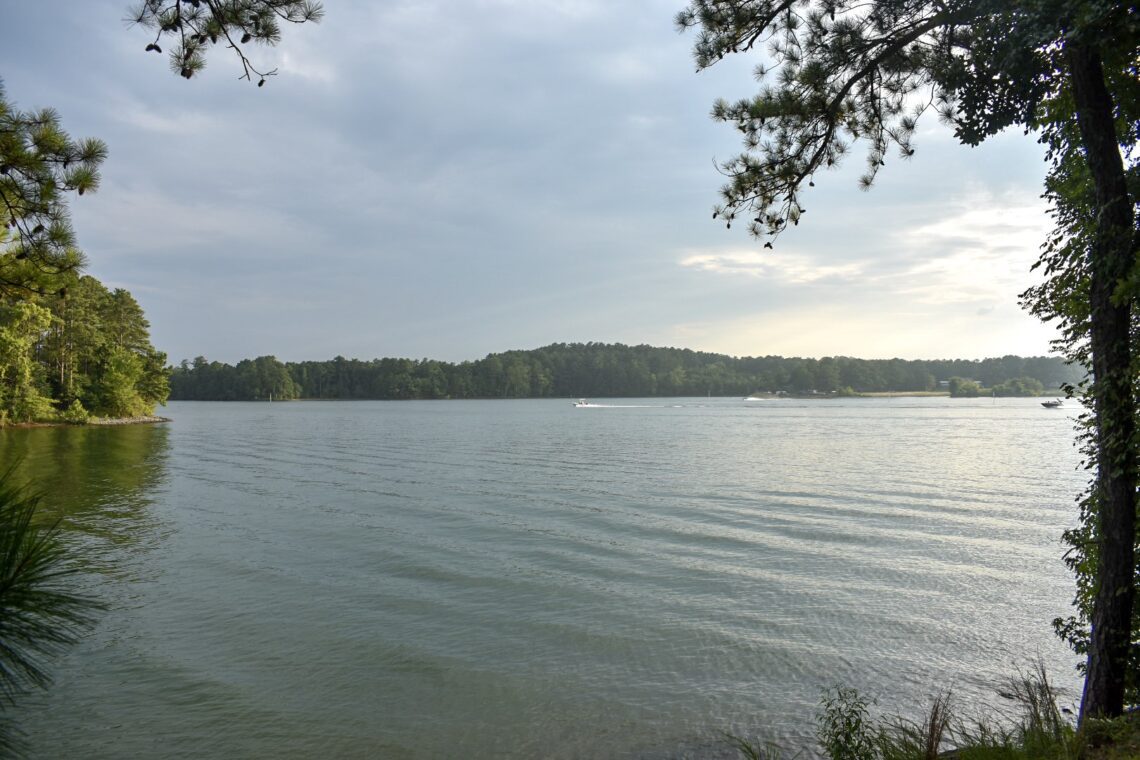 0.7.27.18-07.29.18
How many water hoses do you have? Before the trip, our answer to that was two. One for our fresh water and one that my wife uses during dumping to flush out our system.
If you stay in the gorgeous waterfront site 47, at McKinney Campground though, you will need a second hose (3rd in our instance.) I highly recommend it, otherwise, in order to reach the water supply, you will have to navigate your camper to the very back of the site past the large tree. If that is your option you will most likely open your camper door straight onto the stairs that go down to the water. If you pull all the way back in the site, you won't be able to put your awning out, not to mention you will lose the privacy your camper gives you from the road.
Thankfully, my in laws warned us of this before we arrived on Friday and we were prepared. Consider this my warning to you! This site is awesome (like most on that side of the cove). The campground map can be found on my first post from McKinney. There's been multiple since then. In my opinion the waterfront sites from the beach to 55 are the best, give or take a few. We have stayed in 37 and 15.
Site 47 at McKinney Campground is a back-in with a great view of the busy part of the lake. It was fun to watch all the boats go by. There's a large tree in the back of the site that causes an issue if you have a slide on that side. Hence the warning earlier in the post about buying an additional water hose. We stopped the camper before the tree and since the water hookup is in the back we needed another hose. This leaves an awkward amount of space in the back of the drive–we could almost have fit a small car there.
The picnic table is concrete, which isn't our favorite. We like to be able to move it around where it works for us. The railing at the site provides for plenty of options when setting the dogs up on their leads. The site received full sun for half of the day, however we were able to put our awning out this trip so it wasn't an issue.
The walk down to the water was easy because there were two set of stairs that led to a trail. There were strategically placed rocks that led into the lake making the step down easier. Once in the lake the water was great! Not muddy like Lake Lanier the previous weekend. We did get quite a few waves from the passing boats, but that made it more fun!
The site next to us (site #46) shared the same lake entrance. They had a path from their site that met with ours. The neighbors drove over to the beach so we ended up with a private swim area.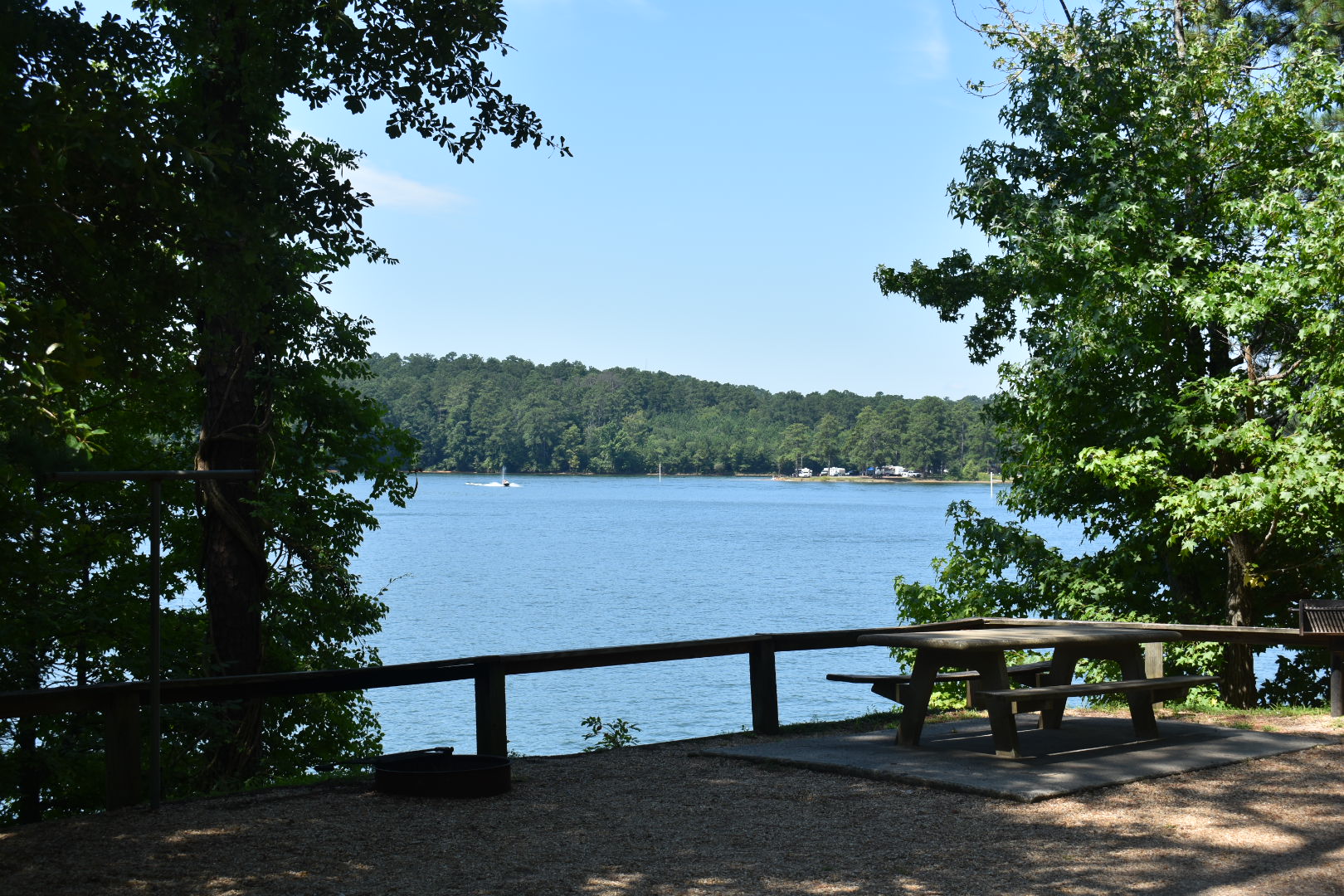 Sunday we headed out about 11:45 a.m. only to arrive down the road to a backup at the dump. McKinney Campground has two dump stations back-to-back, making it so that you have to time yourself with the person ahead/behind you. From the time we pulled into the line until we finished dumping it took about an hour. That's an hour we could have been swimming or already home. It's insane that a park this popular, with 150 sites has two dump stations inconveniently placed. This isn't the first time I've complained in a blog post about this situation at McKinney. I have emailed the Corps of Engineers contact and will be happy to share his email with anyone that may want to bring this to their attention.
Places to Eat, Drink, Have Fun
We do not usually go out to eat while camping on Lake Allatoona because we are so close to home. However, I did want to put together a list of our favorite restaurants, breweries, vineyards, and fun things to do in close proximity.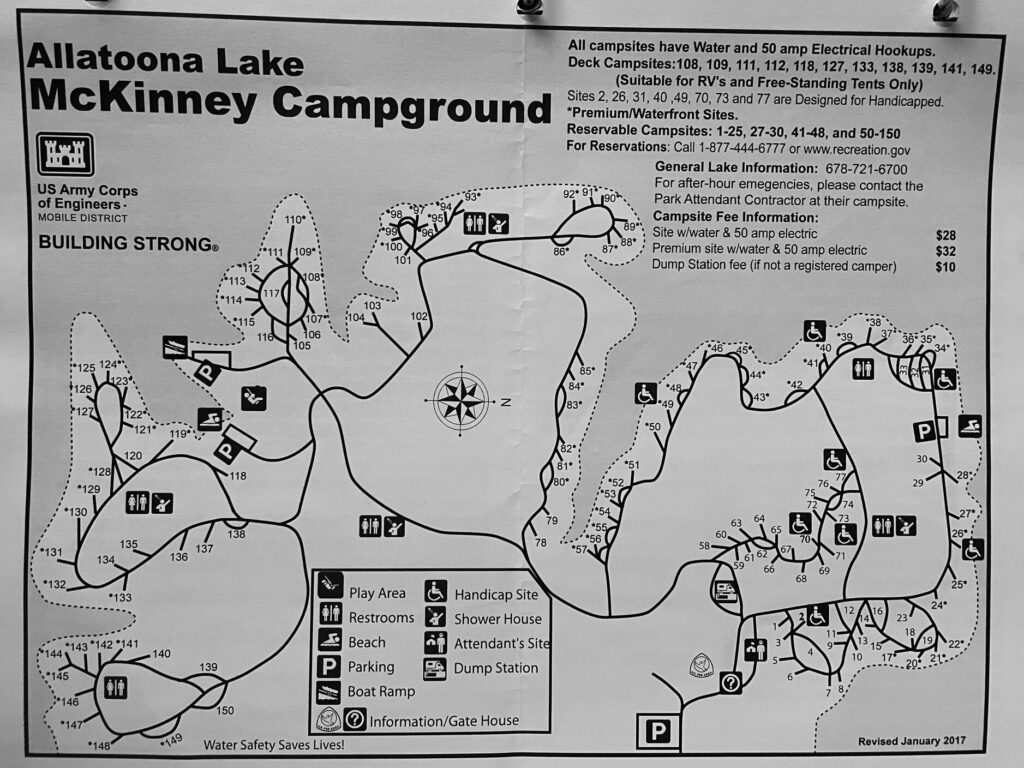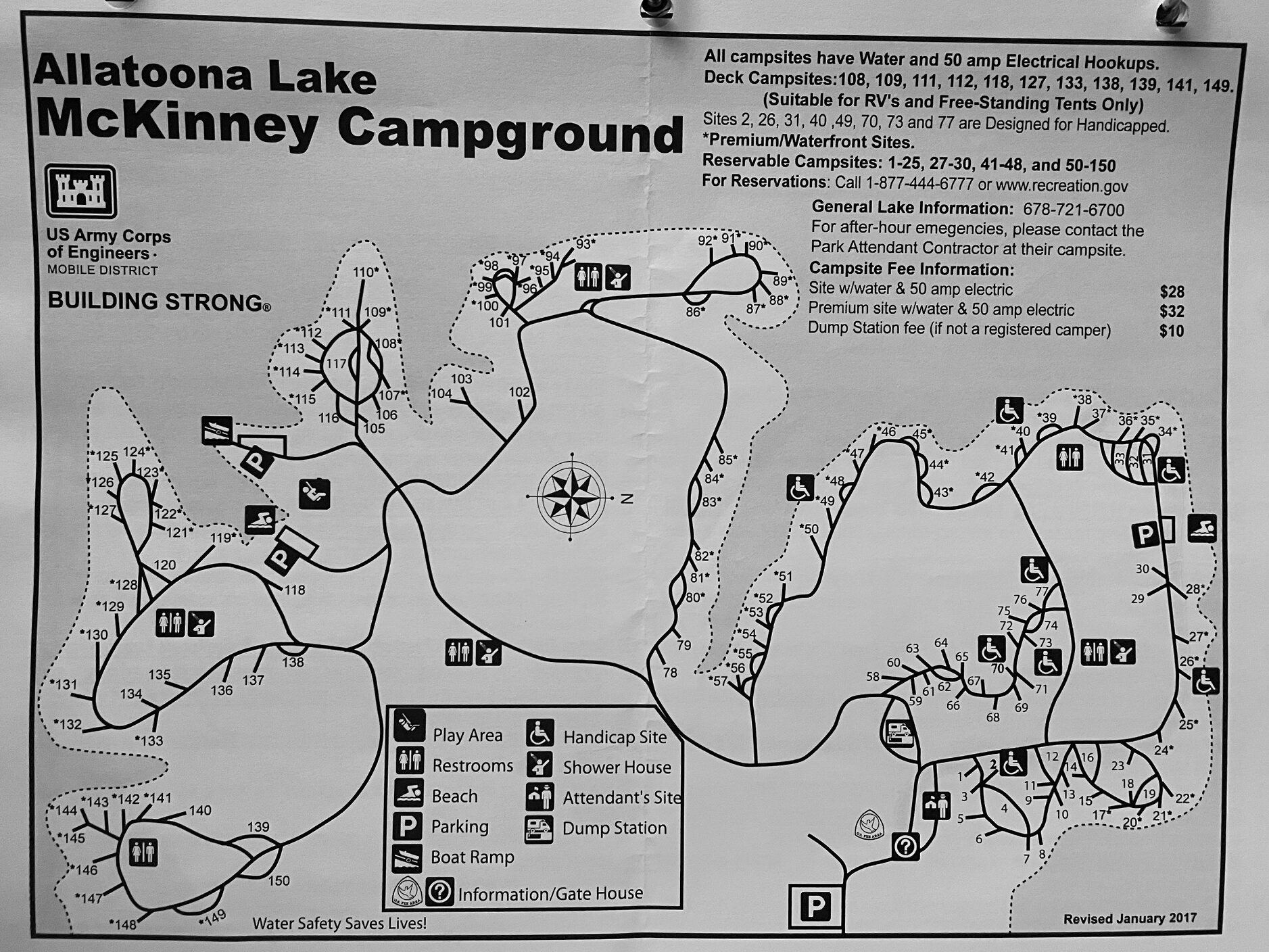 Things we learned:
Nothing lasts forever. The L piece of our dump hose that goes into the drain broke. The L piece and hose were no longer attached. This made the dumping process even worse after we waited for so long. $25 later another one will be here in a few days from Amazon.
Making beef jerky is a great hobby to take with you camping! The dehydrator we bought from Cabelas is the perfect travel size. It makes a great camping snack.

Getting a last minute lakefront site IS possible. My coworker bought a Colman camper a couple days ago and I just happened to look at McKinney's openings. Site 55 must have had a recent cancellation because that's a prime spot! (Pull thru and a path to the water.) They really lucked out and it was fun having them camp a couple sites down from us.