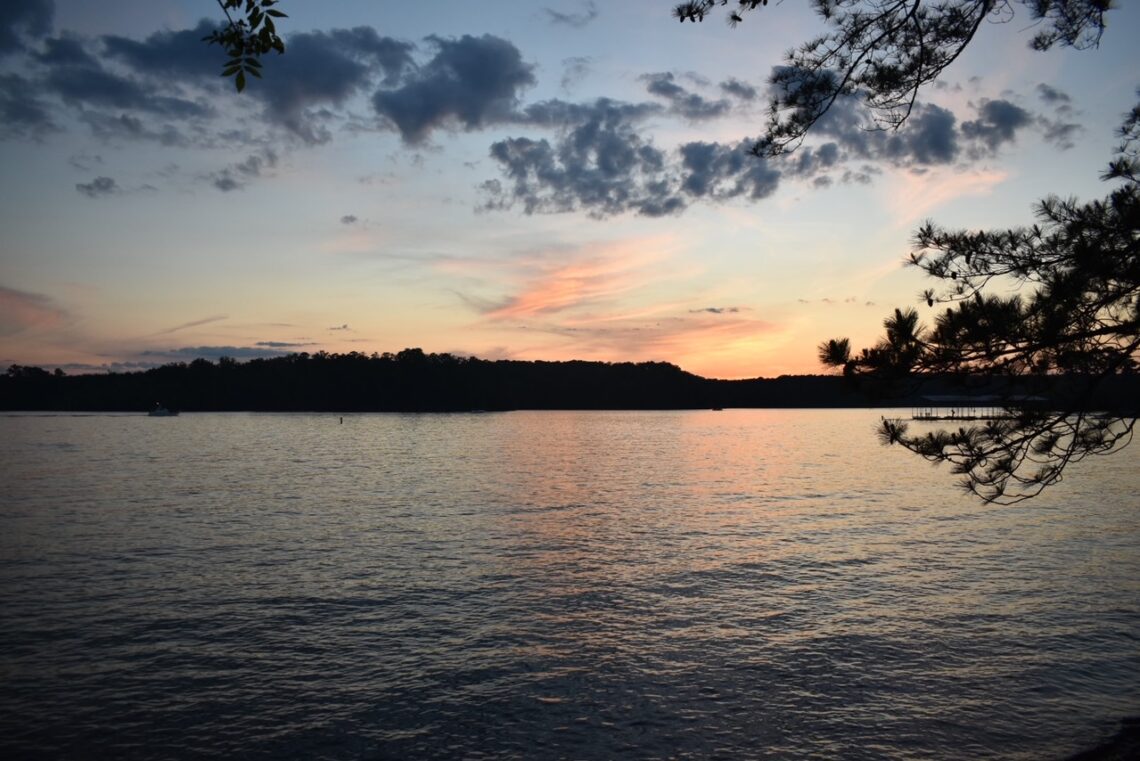 05.14.21-05.16.21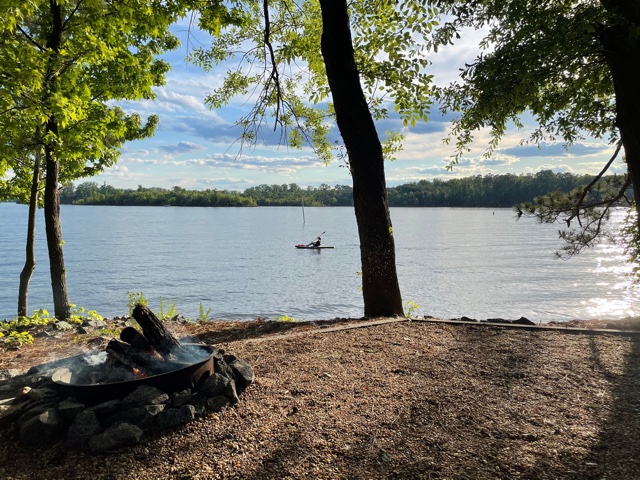 Found our favorite site in the campground, too bad it is booked completely solid for the rest of the season.
Victoria Campground is located in Woodstock, GA. A Corps of Engineers Campground on Lake Allatoona, it is open from March until October. We booked this site about six months out from the reservation, as soon as the COE website let us book.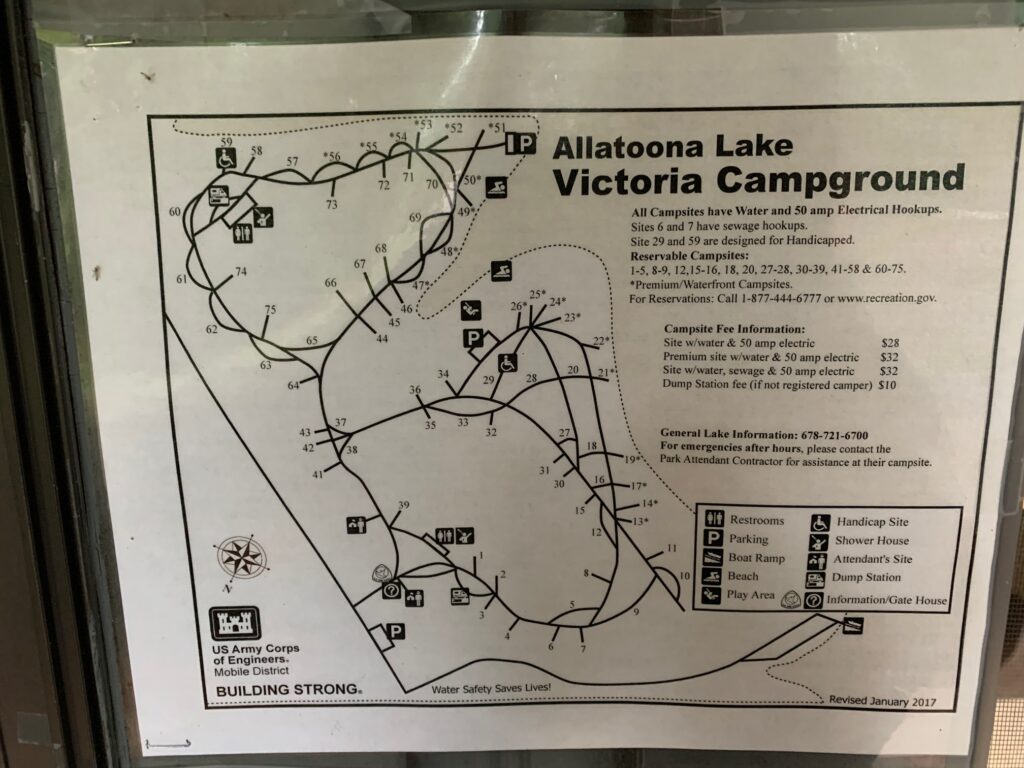 We like Victoria Campground because of the location on the lake, the number of waterfront sites–while still being a small campground, and the size of the sites. Last year we stayed at site 55 and enjoyed our stay. For basic details about the campground or specifically site 55, view the original post here.
Site 22 at Victoria Campground
From a walk around the campground the last time we stayed, I saw how great site 22 was. This year we were able to book it! Site 22 at Victoria Campground is a back-in site on the water, just before the playground and the beach. From the site you can see the playground, but it is far enough away that kids aren't constantly running by. The site was easy to back into and was level side to side. Through the morning and into the afternoon we had direct sunlight so we used our awning the entire weekend. In the late afternoon the trees at the back of the site did help provide some shade. The sunsets over the lake both nights were magnificent.
Off the side of the site are stone steps to a path that lead to the water. On Saturday we did see a snake on the path, so keep an eye out. The path made it easy to access the water, even with the rocks lining the water's edge. Sites 23 and 21 also had great water access, but the rocks made it a little more difficult to get in. Victoria Campground is situated on a portion of the lake that is great for watching boats in the afternoon.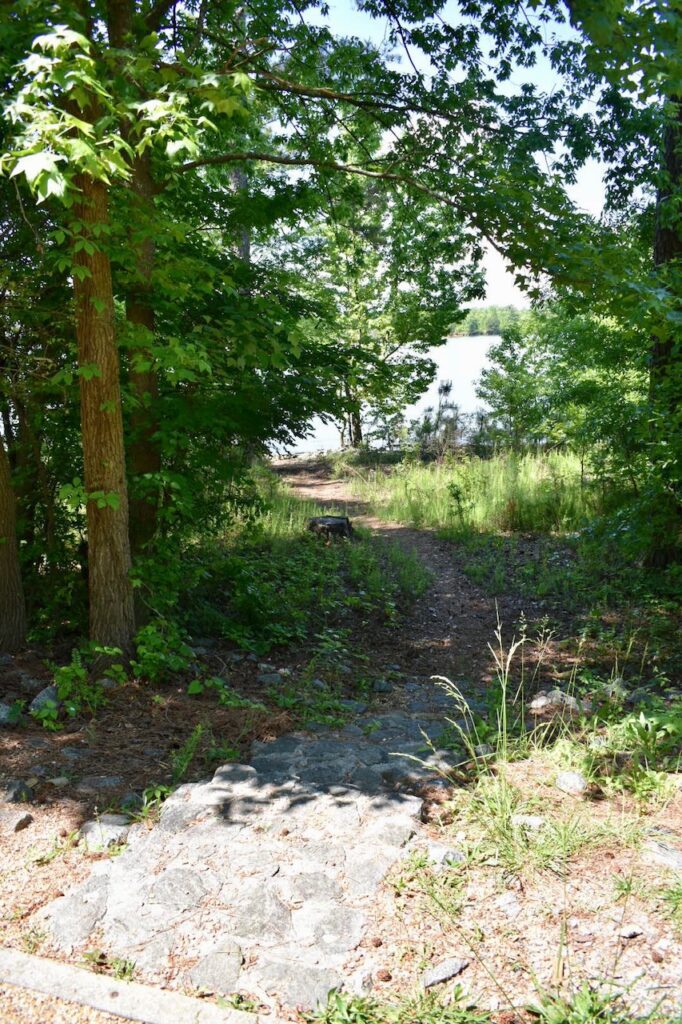 On Sunday many of the campers left in the morning, but check-out is not until 3 p.m. We had a chance to walk around some of the empty sites after the campers left. I always thought that site 25 would be great because of the privacy from the road, but with great access to the water. There are stone steps down to the water and while it has more of a beachy entry into the water than site 22 did– it was too close to the playground and beach for us. More noise from those amenities could be heard from this site.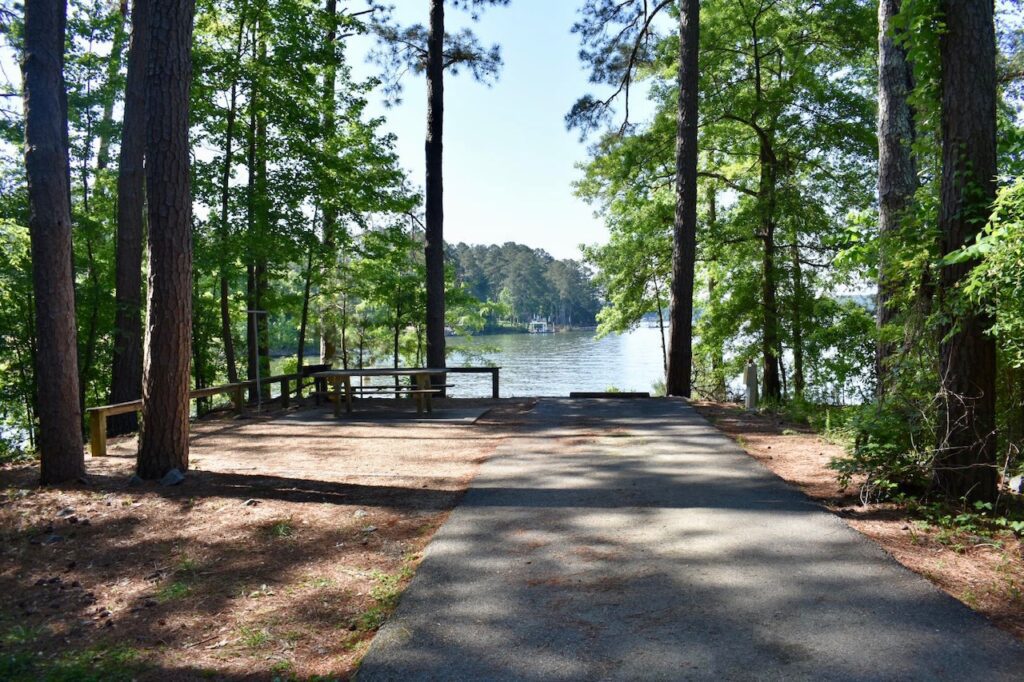 It doesn't get much better than site 22 at Victoria Campground, but I'd be interested to see site 13 as it sits far back from the road and has complete privacy. It is waterfront, but I'm not sure how the access compares to other sites. I could not see the site or water access as the truck/camper and trees were blocking the view into the site. That is the kind of privacy we enjoy.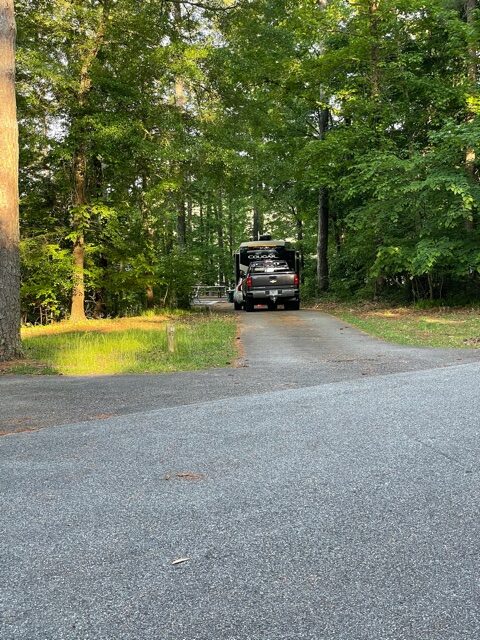 Sunday we pulled out of our site at 11:45 a.m. and choose to drive to the dump station in the back of the campground. The one in our loop by the entrance has a dump and black flush on both sides, but if there is someone already pulled in they may be going the opposite direction and cause you to have to turn around. When pulling into Victoria Campground's second dump station there was no one in line.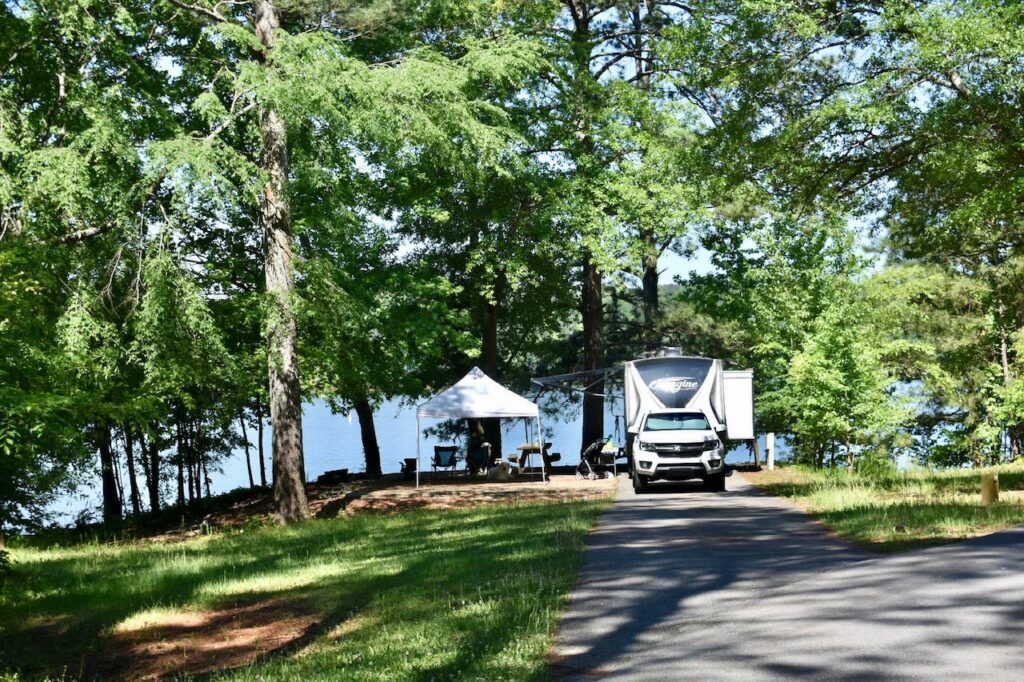 Places to Eat, Drink, Have Fun.
We normally don't go out to eat at campgrounds on Lake Allatoona because it is so close to home. However, I have put together a list of our favorite restaurants, breweries, vineyards, and activities for those that are interested.
Lifedoo Portable Firepit/Grill
Lifedoo, an Australian company, sent us their new grill/fire pit recently and this was our first chance to try it out. The Urod Fire pit is perfect for car camping and those that need to minimize storage in their camper. All of the pieces fold flat and store together in the ash pan. It takes up very little room if you pull your camper in an SUV, have little room for a grill/fire pit in your truck bed, or camp out of your car. I have come across a couple campgrounds that I am interested in booking and noticed they do not have fire pits on the
sites, but they do allow you to bring your own or rent one from them. This is going to be a fantastic option to use as a portable fire pit or grill. If you are pushing your weight in your camper, be mindful that the Urod Fire pit weighs 17 pounds.
We don't usually have videos on our blog, but we wanted to include a time lapse of Heather putting it together to show just how easy it is. Lifedoo sent us a discount code to share with our followers! To get 10% off use code ICRV10. Their products can also be found on Amazon.
1- EASY TO ASSEMBLE
2 -AIRFLOW – The ventilation holes on both sides are designed to provide enough oxygen for combustion, and the gaps left at the junction of A and B sides can allow the ash layer to fall out smoothly, so as not to hinder combustion.
3 – VERSATILE FOR BBQ
4 – TWO ADJUSTMENT GEARS – Lifedoo provides a total of two adjustment gears, which can be adjusted freely according to needs.
5 – Grill Grate – Cook outdoor-style meals using the removable grill grate. Fuel rack adjusts to accommodate two types of fuel wood or charcoal.
6 – ASH PAN – Ground Protector Catches loose ash and prevents it from clogging vital airflow. The ash pan also can allow leaving without a trace after you use the fire pit, very friendly to the environment.
Things we learned:
McKinney Campground has once again pushed back their opening date from their construction project on the sewer, over a year ago. Their new goal date to open is July 1, but we started booking some summer sites elsewhere because we aren't holding our breath.
Now that we have a kid, being close to the playground was an amenity that we enjoyed. We walked over to the playground about three times each day.
Please follow and like us: