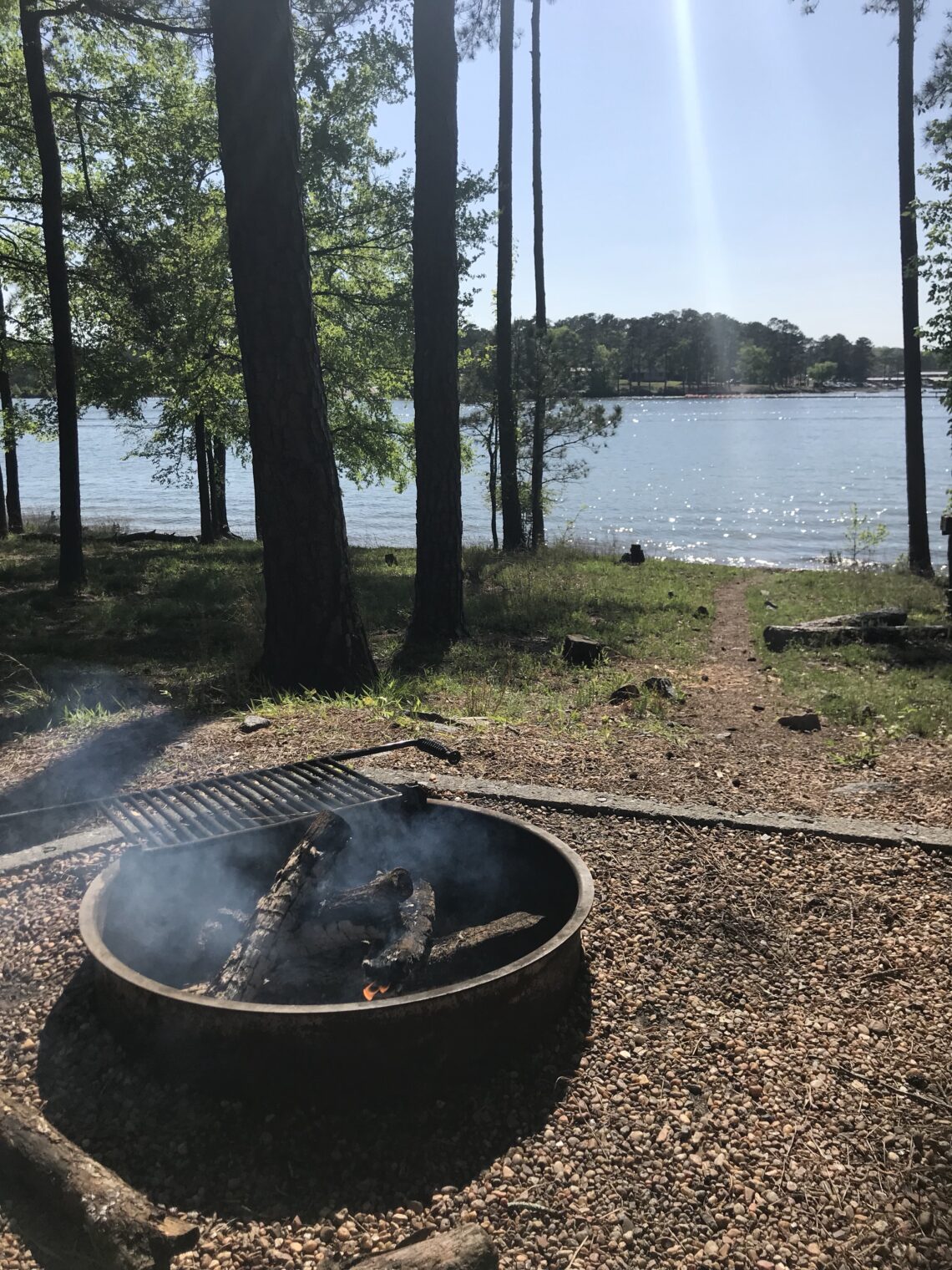 04.27.18-04.29.18
Ended up in the exact same site as our very first trip in the camper. It's a beautiful site with easy water access down a short path. The dogs LOVE the water. Check out my very first blog post here. Obviously McKinney is a favorite to our family, it was just a couple weeks ago that we stayed in site 15. Hopefully you won't get bored of hearing about this campground from me, because we will be back this summer.
Check out how big Summit has grown in a year!
It's still Spring here (not for much longer) so the temperatures stayed pretty cool in the evenings and warmed up as the day went on. We left our kayaks at home this trip. Heather said we wouldn't use them and man was she right! It was pretty windy all day Saturday. Still lots of big boats on the water. Someone on Lake Allatoona owns a large cigarette boat and it sounds like they have six jet engines powering it!
Friends visited us Friday evening and at 9:50 p.m. Heather happened to look at her watch and asked them if they planned on staying the night. Otherwise they would have been locked in the gate till 7 a.m. We moved their vehicle to overflow parking just in time.
Saturday we plugged the crock pot in to cook BBQ Chicken Sliders on Hawaiian rolls. SO GOOD!
I have been asked about sharing more photos of the inside of our camper. So here you go! We put in these collapsible hanging shelves in the cabinets next to the bed. There is still quite a bit of room behind these that we never use. Above the bed, I tend to throw our jackets, hats, and bathing suits. Again – a lot of storage we don't use. Under the bed are two baskets for dirty clothes, the fan we set on the counter and aim into the bedroom at night, the terrible comforter that came with the camper, and extra sheets. We keep the comforter in case we have guests that stay on the pull out couch. We rarely shut the door to the bedroom – there's only one air conditioner (in the living area) and we love it cold while we sleep.
Under the fridge is a dog bowl set up. Props to those of you who use it, however with our three pups it just wouldn't work. I have plans to change this into wine bottle storage. We have recently put place-mats inside the cabinet doors to add color and design. On the tongue jack we added a chain saver that organizes all of the attachments when not hooked up. All of these modifications we got from the RV Facebook groups.
If you have any questions at all about Grand Design, the Imagine campers, or specifically about the 2150RB feel free to ask! We love everything about this camper and couldn't be happier about our purchase one year ago.
Places to Eat, Drink, Have Fun
We do not usually go out to eat while camping on Lake Allatoona because we are so close to home. However, I did want to put together a list of our favorite restaurants, breweries, vineyards, and fun things to do in close proximity.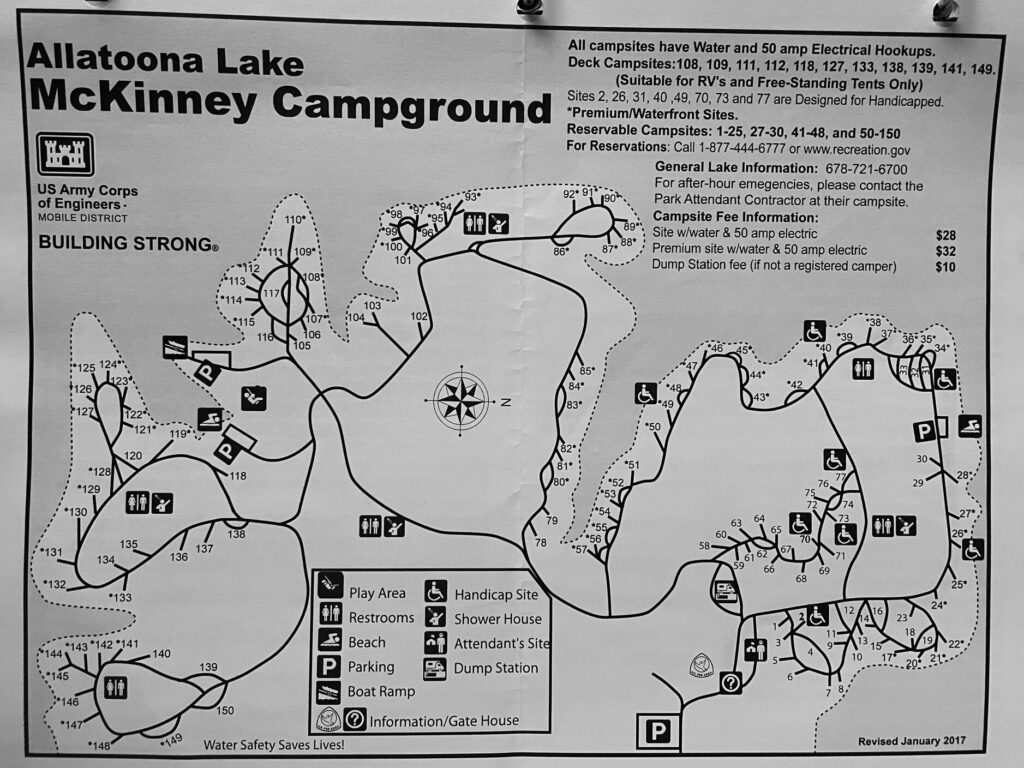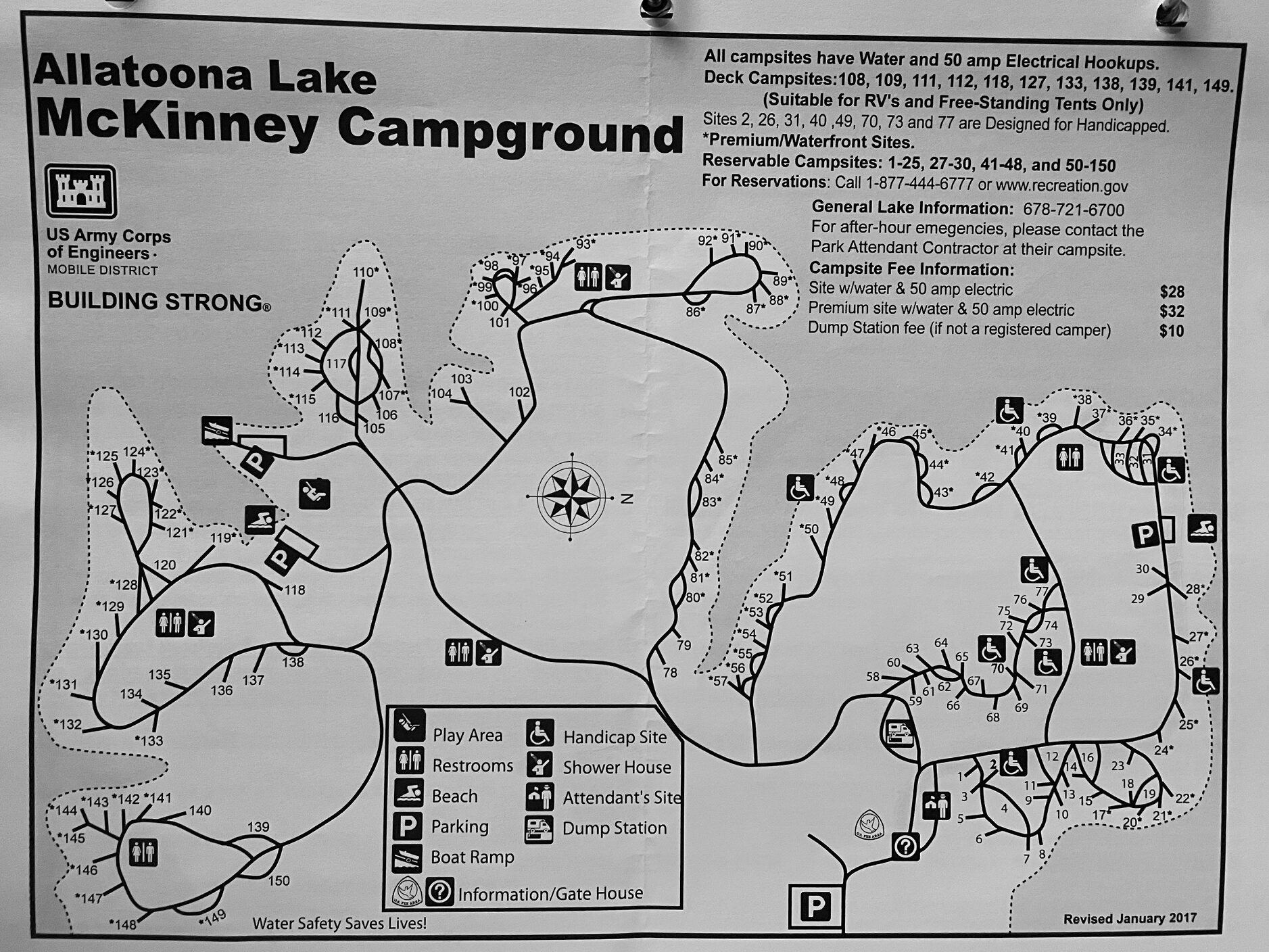 Things we learned:
1. I should probably figure out who to contact about the Corps of Engineers on Lake Allatoona. McKinney needs another dump station. Any ideas?
2. Ibotta is a great rebate program, to this day I have earned $200 with my regular grocery shopping. If you have any questions about how it works, I'll be happy to answer them. Or if you would like to sign up, use my referral code – vklkhix.
3. A Campers Inn was built in Acworth, GA right down the road from our house. Instead of driving an hour one way to do recall work, we are a hop, skip, and jump away from this new location. Thankfully they took us (even though we didn't buy from them) and did a great job. Ask for Ken in service!