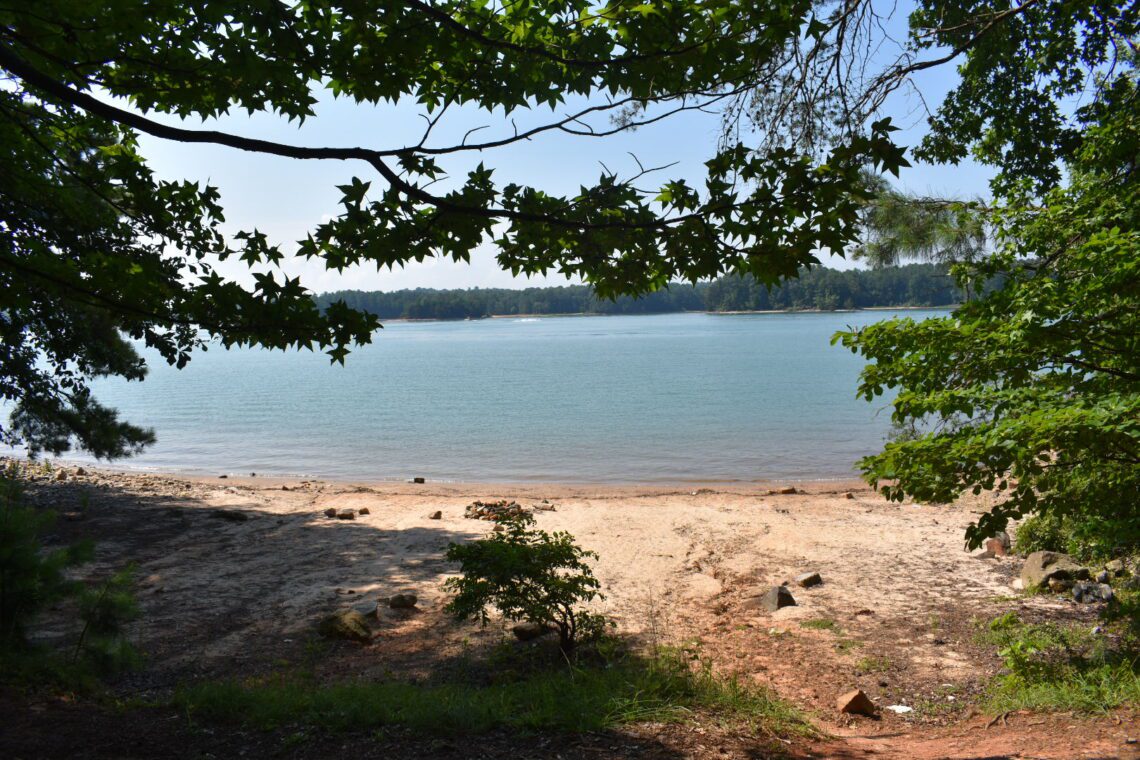 Bald Ridge Campground – 25
7.20.17-7.25.17
Taking advantage of my summer break, Heather set me up a day early at Bald Ridge Campground, on Lake Lanier. This was our second stay at Bald Ridge and we knew the campground was going to be one of our favorites in the summer. [See details and map of Bald Ridge Campground from my first post.] We particularly love swimming and kayaking in the lake. The water level at Lanier is low and a bit muddy, but you don't really have to worry about rocks like other lakes in GA.
This trip we reserved site 25, a pull through. Once we got there we were worried that it would be difficult to get the camper level, however it turned out simple enough. The site is set up just like we like it: private, enough woods for the dogs, and near the water. The path down to the water from our site was steep, but that didn't stop me from carrying the
My mom came on Friday while Heather was at work. We enjoyed publix subs before a swim. It was nice to spend time with her and I even got her into a kayak! She really seemed to enjoy it.
We also had a couple friends visit us over the weekend. One couple has the cutest baby girl and she did great sleeping in the camper. At least I think she did! Props to them, new parents up for the adventure of taking her camping. Heather and I hope to have children in the future and it got me thinking about what else we would need in the camper, how trips would change, how exciting it would be to share these trips with our kids. One of my favorite and most vivid memories as a kid is from a family camping trip in Gatlinburg. Can't wait to take the camper to the Smoky Mountains!
Not only did we have two extra adults and a baby in the camper, but they also brought their dog. (Testing the size of our camper…. four adults, four dogs, and a baby!) The friend's dog gets along great with our pups and they LOVED swimming in the lake. Our friend tied a rope across the beach area near the water and they all watched us while we swam. We were in the water all day!
On this trip I discovered the most beautiful view of the sunset over the lake. I dragged our friends out on the rocks to take some pictures of them. I really enjoy photography as a hobby and these camping trips give me all the best backdrops I could want.
Things we learned:
The air vents rotate. Our friend started adjusting the temperature and air flow in the camper for the sweet baby. When the baby sleeps well, everyone does.
How many adults/dogs can fit in the camper – four adults, four dogs, and a baby.