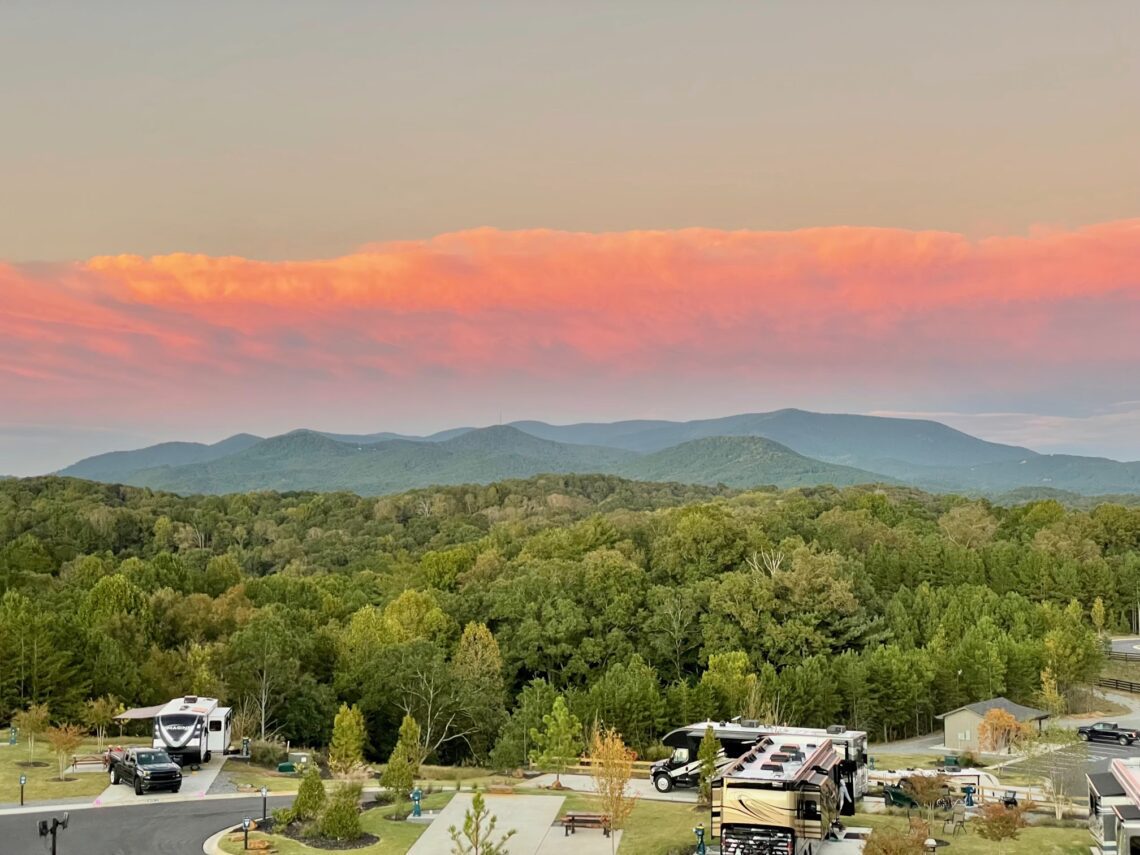 09.30.22-10.02.22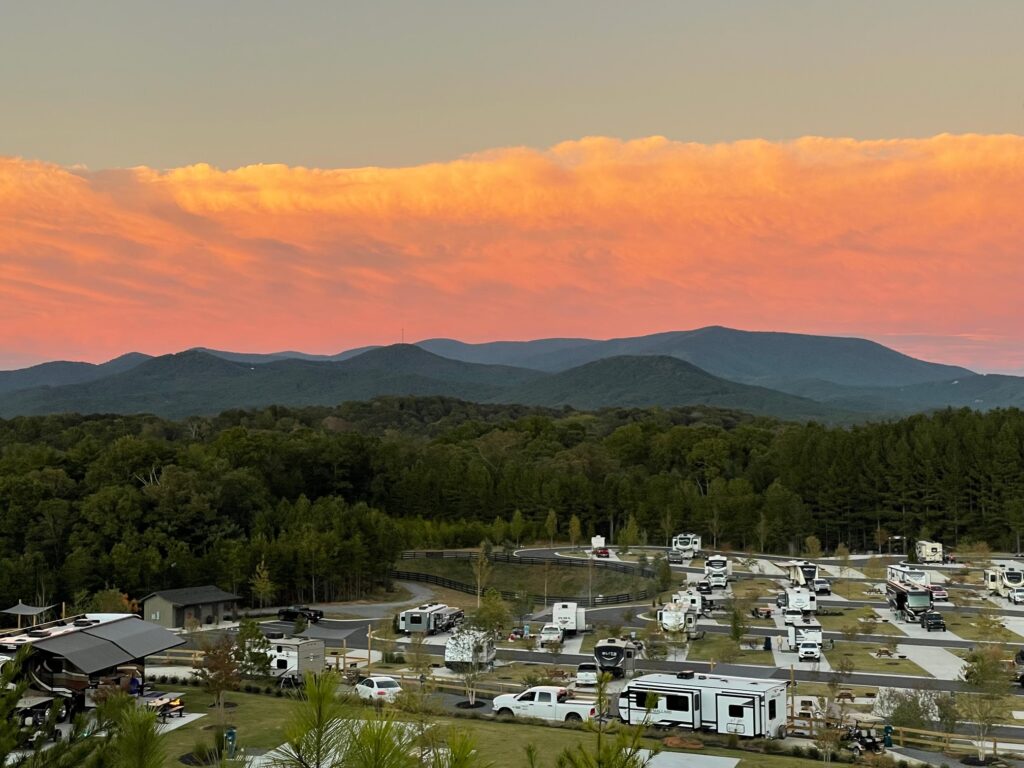 First weekend of October in the North Georgia mountains at the new resort campground with epic mountain views, count me in!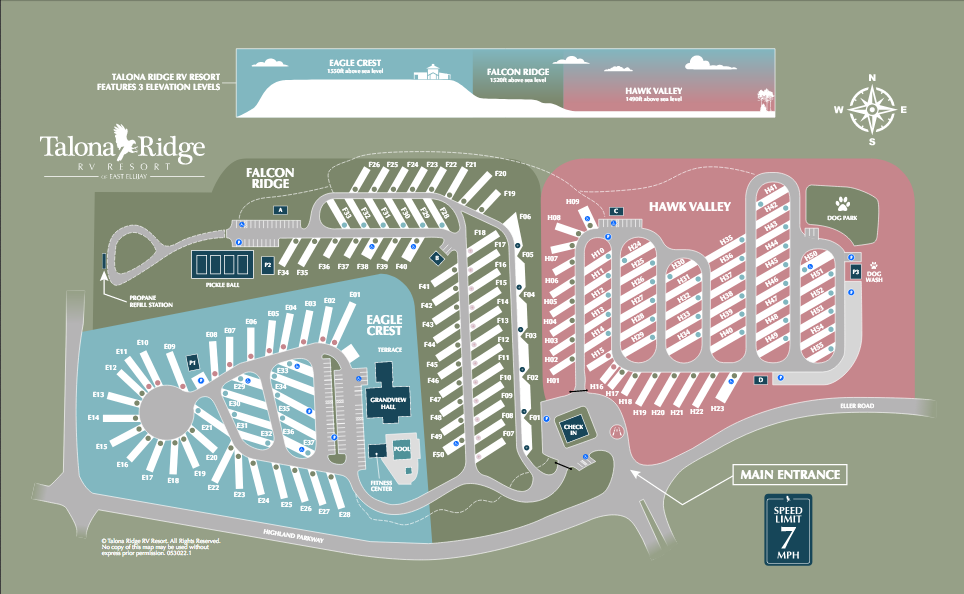 Talona Ridge RV Resort is located in Ellijay, GA with views of the Blue Ridge mountains. This RV resort is brand new and already filling up for major holidays and fall weekends. The campground has a long list of amenities to offer visitors, such as a pool, hot tub, pickle ball court, dog park with dog washing station, gym, event space, and bar.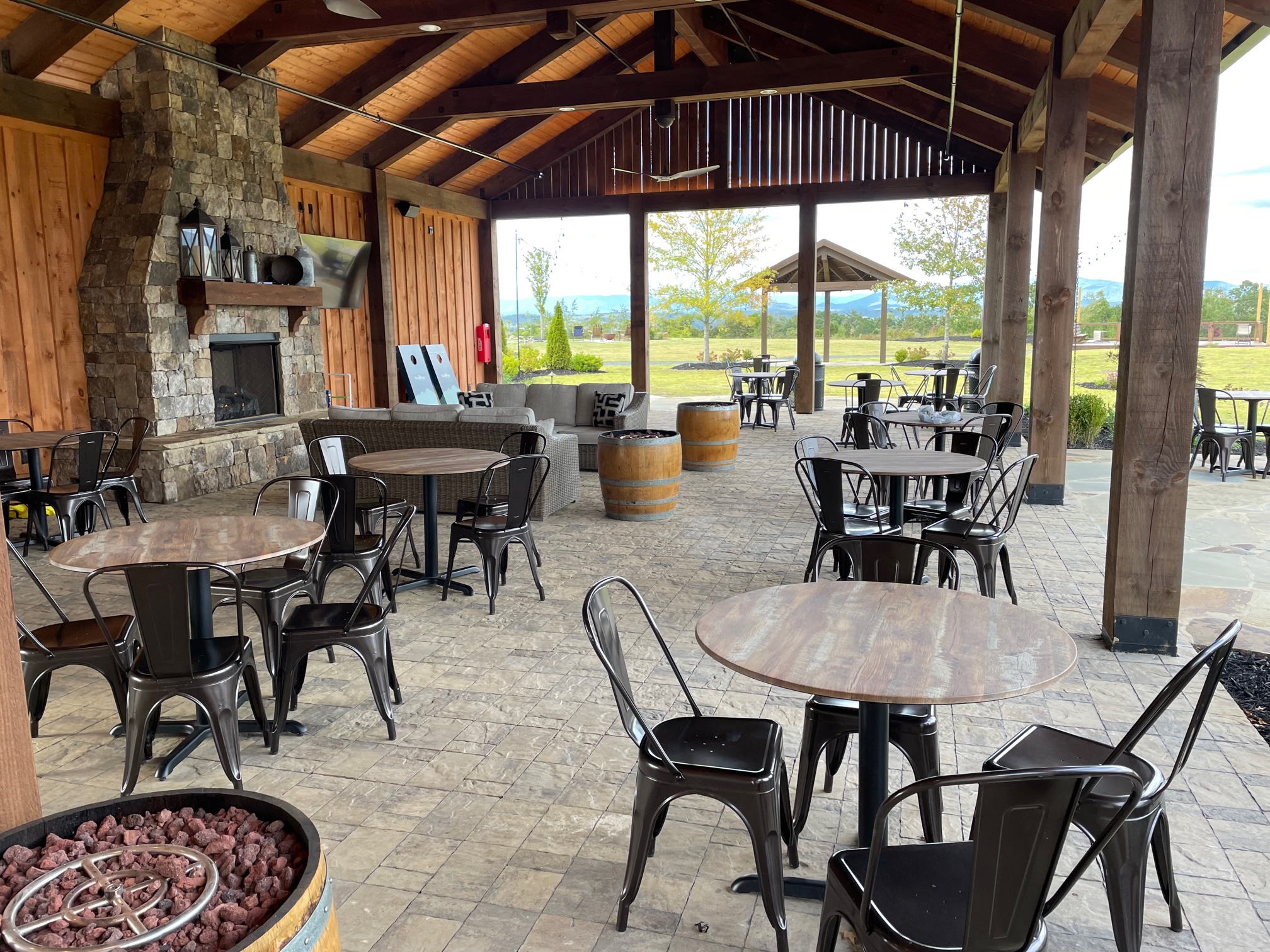 Talona Ridge RV Resort is split into three sections, Eagle Crest, Falcon Ridge, and Hawk Valley. Eagle Crest sits at the highest point of the campground, on the same level as the pool and Grand View Hall. Falcon Ridge is one level below and still has commanding mountain views. Hawk Valley does not have the mountain views that the other two levels have and is on the same level as the dog park.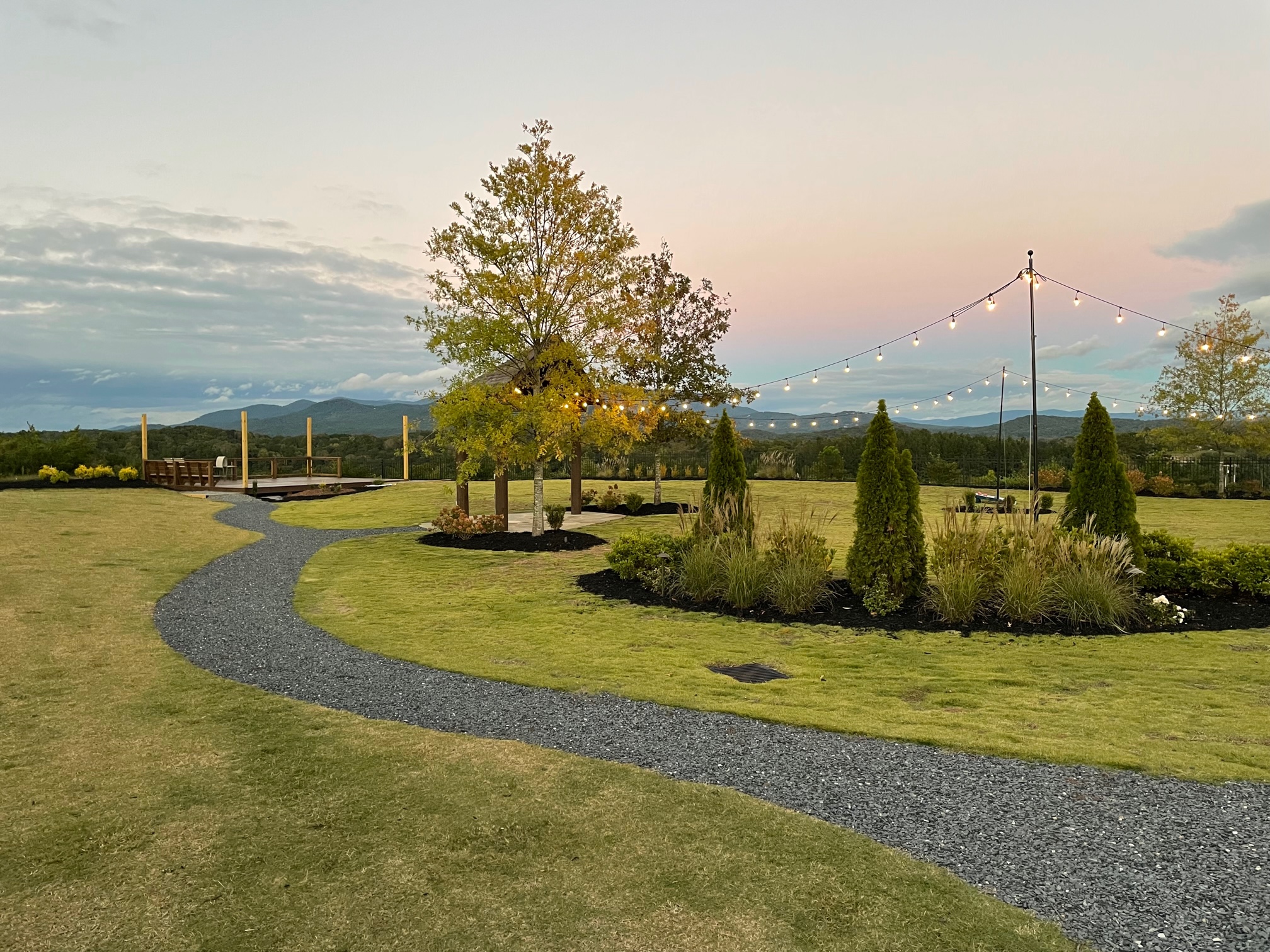 We reserved a site in Falcon Ridge and were assigned F47 upon arrival. This back-in site sits right below Grand View Hall and looks out at the mountain view. Across the street from this site is a row of sites for class A campers. We lucked out because no one came in on those campsites to block our view while we were there over the weekend. The site directly to the left of us remained empty the entire weekend as well.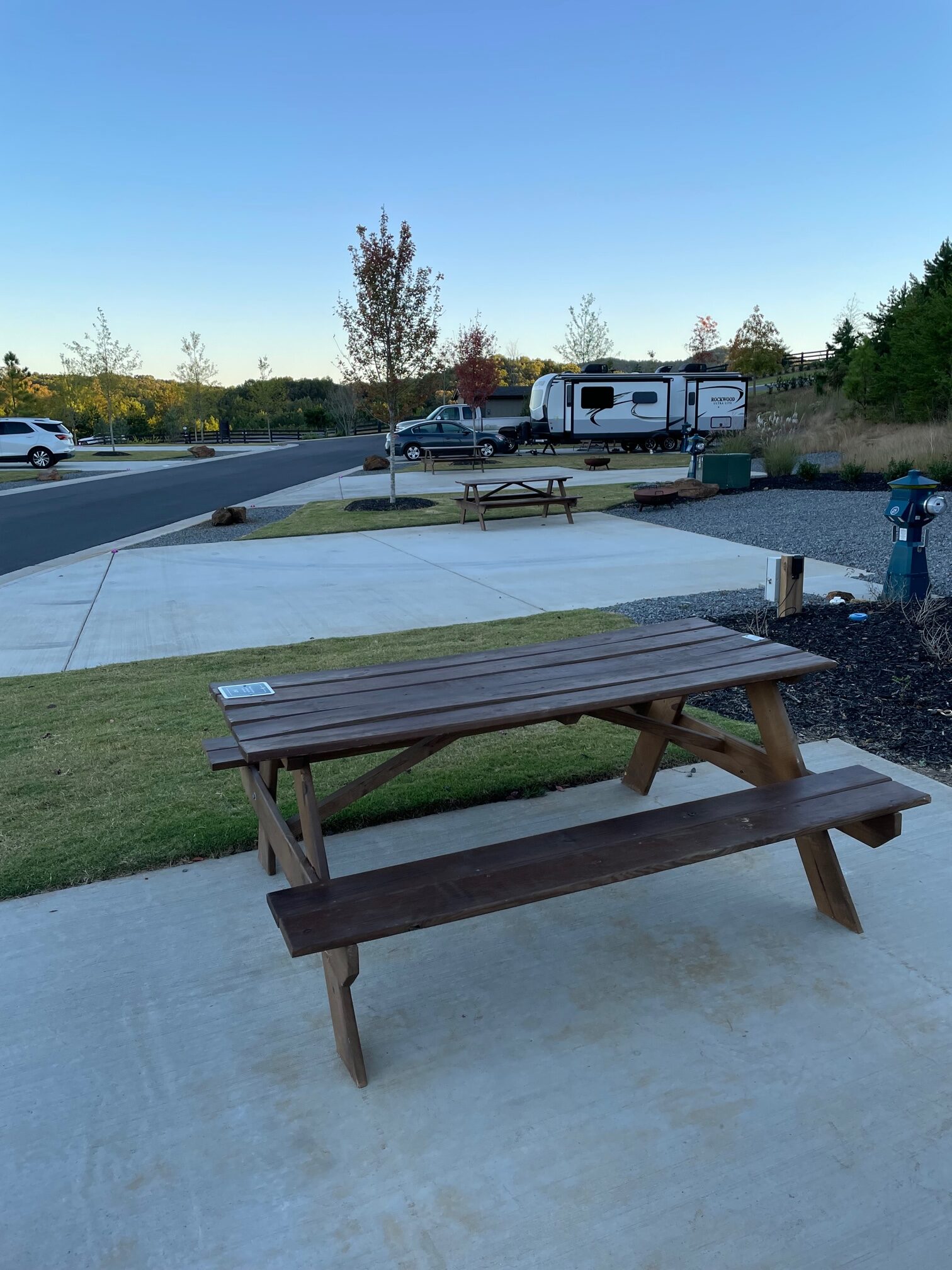 Talona Ridge RV Resort stands out a bit with some elegant touches you won't find at other campgrounds. The roads and each site have lights that illuminate the edge of the pavement. Not only do they light your way, they also change colors every minute or so, which our daughter enjoyed. The pedestal to hook up the electrical cords has a solar panel on top and is nicer than the average pedestal. Even the fire pits were fancier, with a cover you'd never find at a state park.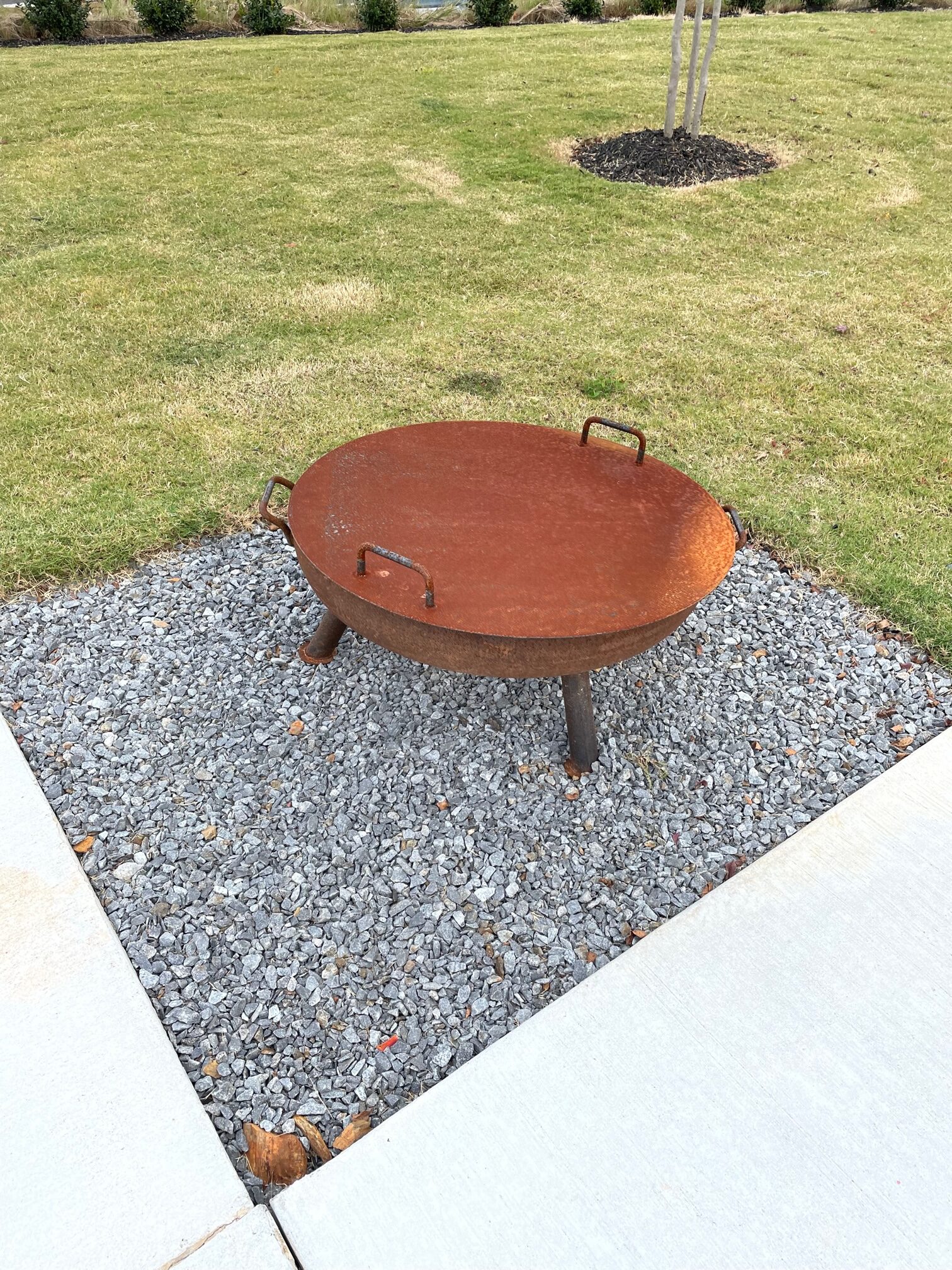 Before arrival to the RV Resort we received a confirmation email and a check-in email. We also signed up for their text alerts. One of the campground rules is that you must check-in by 8 p.m. on Friday and Saturday, and 6 p.m. any other day of the week. At 5:45 p.m., they called to inquire about our ETA. If for some emergency reason you cannot make check-in time, the resort has two electrical hookups for campers in the check-in building's parking lot.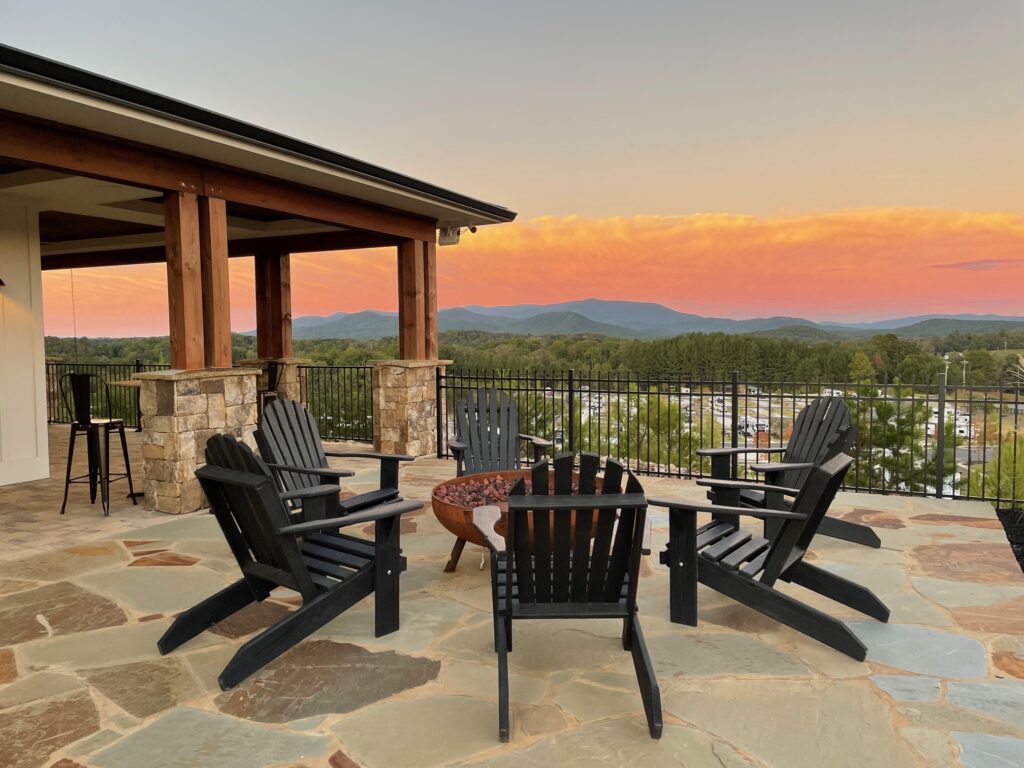 The front desk was friendly and shared plenty of information about the campground. The check-in building had the following for sale: Firewood, snacks, ice cream, t-shirts, and stickers. Bathroom B on Falcon Ridge had a 24-hour ice machine. Part of the check-in process included an escort to our campsite. We followed behind Donna and her golf cart over to our campsite. She made sure we backed in okay and that we were happy with our reservation. Donna and her husband both stay at the campground as hosts.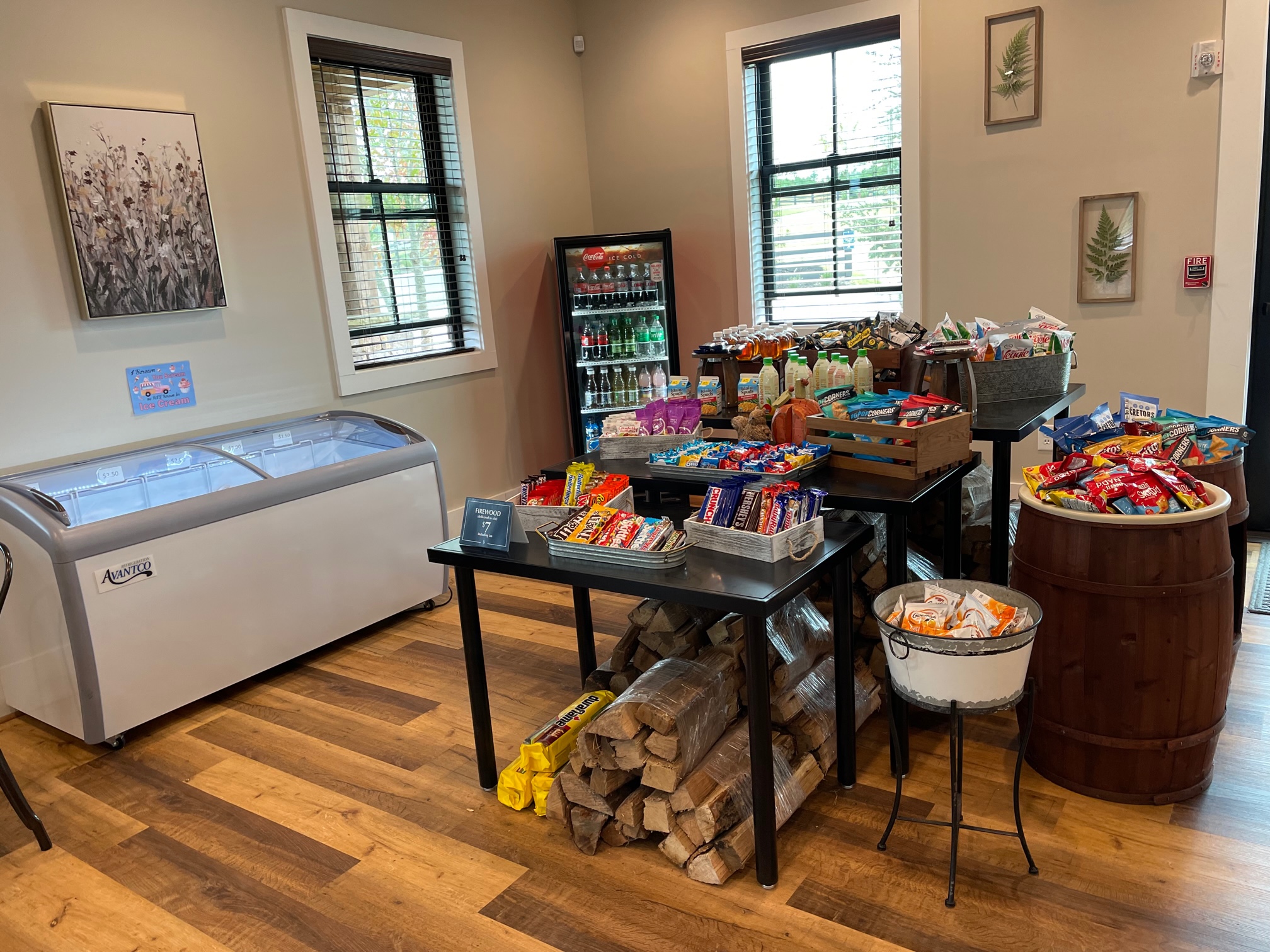 We unpacked just in time to head up to the Eagle Crest level to get photos of the sunset over the mountain range. Our campsite also had a beautiful view of this, but we wanted to see it from the top. There was live music and a food truck was packing up for the evening. Saturday we went up to Grand View Hall for dinner, taking advantage of the food truck and not having to cook. Everyone was inside (including the live music) because of the high winds.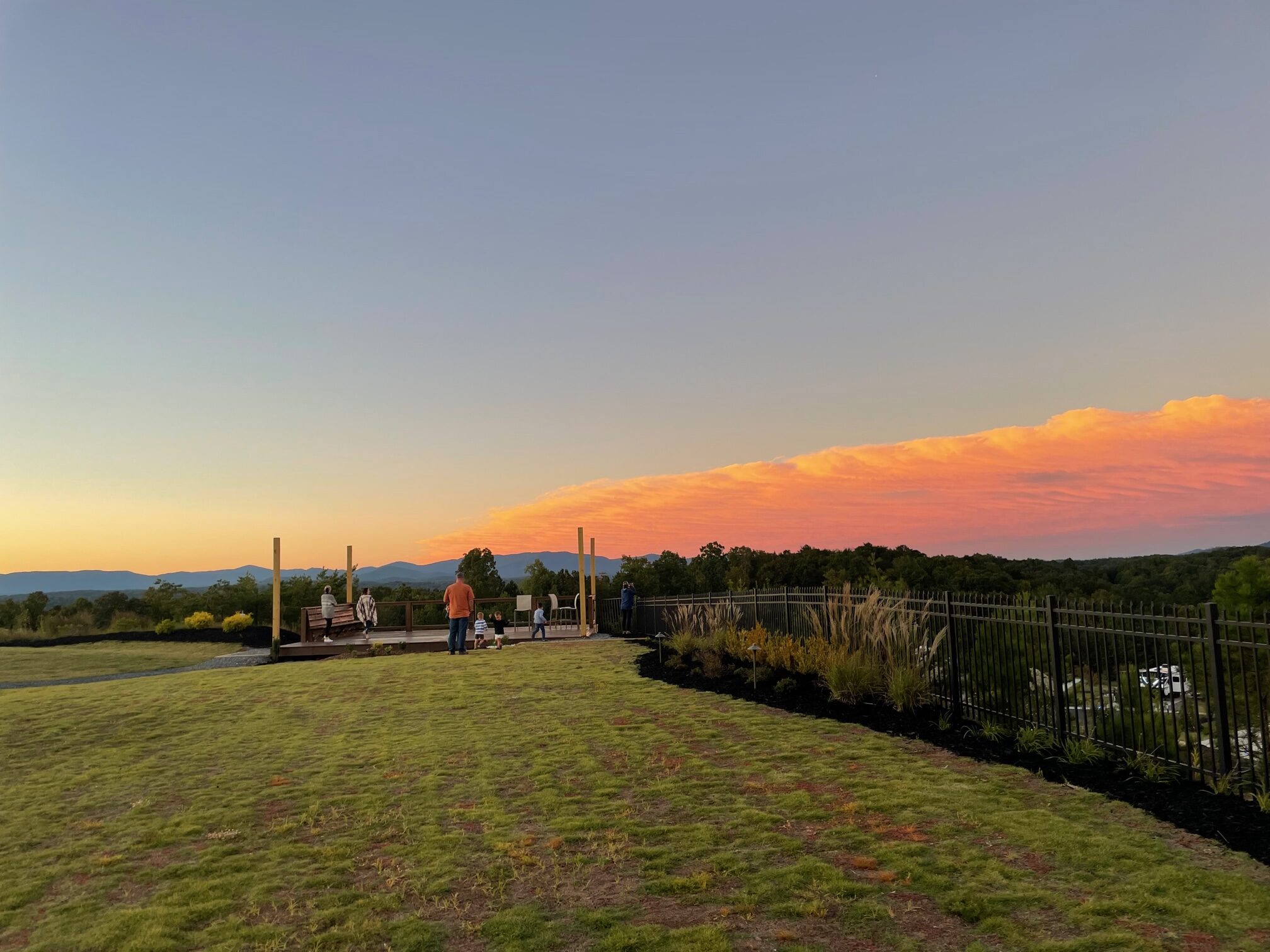 Grand View Hall is next to the pool and fitness center. It has a large dining and living area and a bar in the corner. I was not able to find any paperwork for the hours of the bar. There was plenty of seating for us to eat dinner and we also enjoyed the couches next to one of the fireplaces. They even had a small bookcase with puzzles and games for visitors. We ordered a couple drinks from the bar throughout the night. This might sound strange, but the water was delicious from the filtered fountain in the wall next to the bar. There were a couple other fountain stations throughout the park.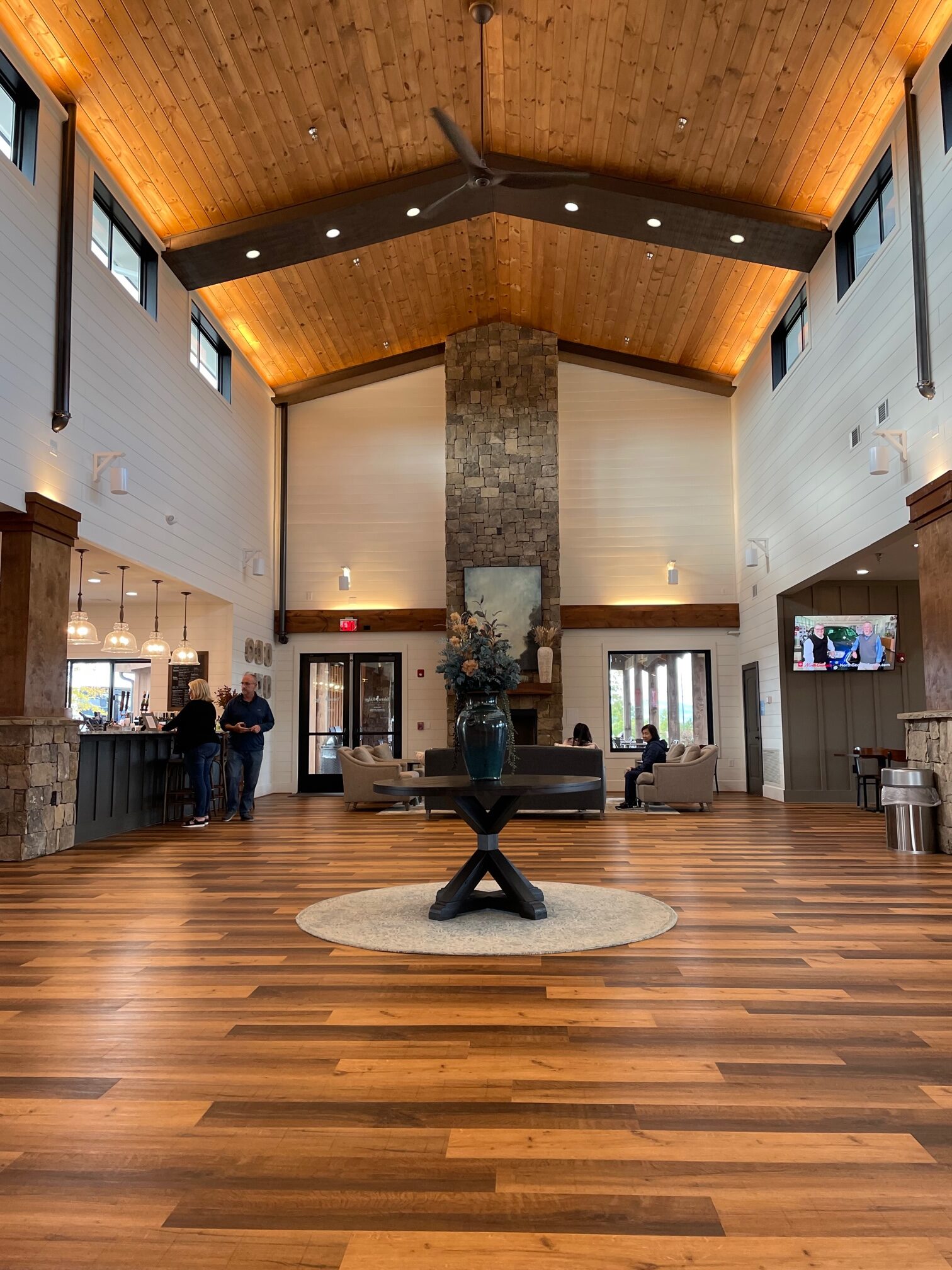 Outside Grand View Hall there were multiple community fire pits and fireplaces. To the right of the community center is the pool and fitness center. Heather used the gym during our stay and her only complaint was a missing set of 20-pound dumbbells. The pool was gorgeous with a view of the mountains. It was also unique in that it had a large sun-shelf with chairs to sit in the water, a large hot tub, and below the pool was a small sitting area in front of a waterfall coming from the pool.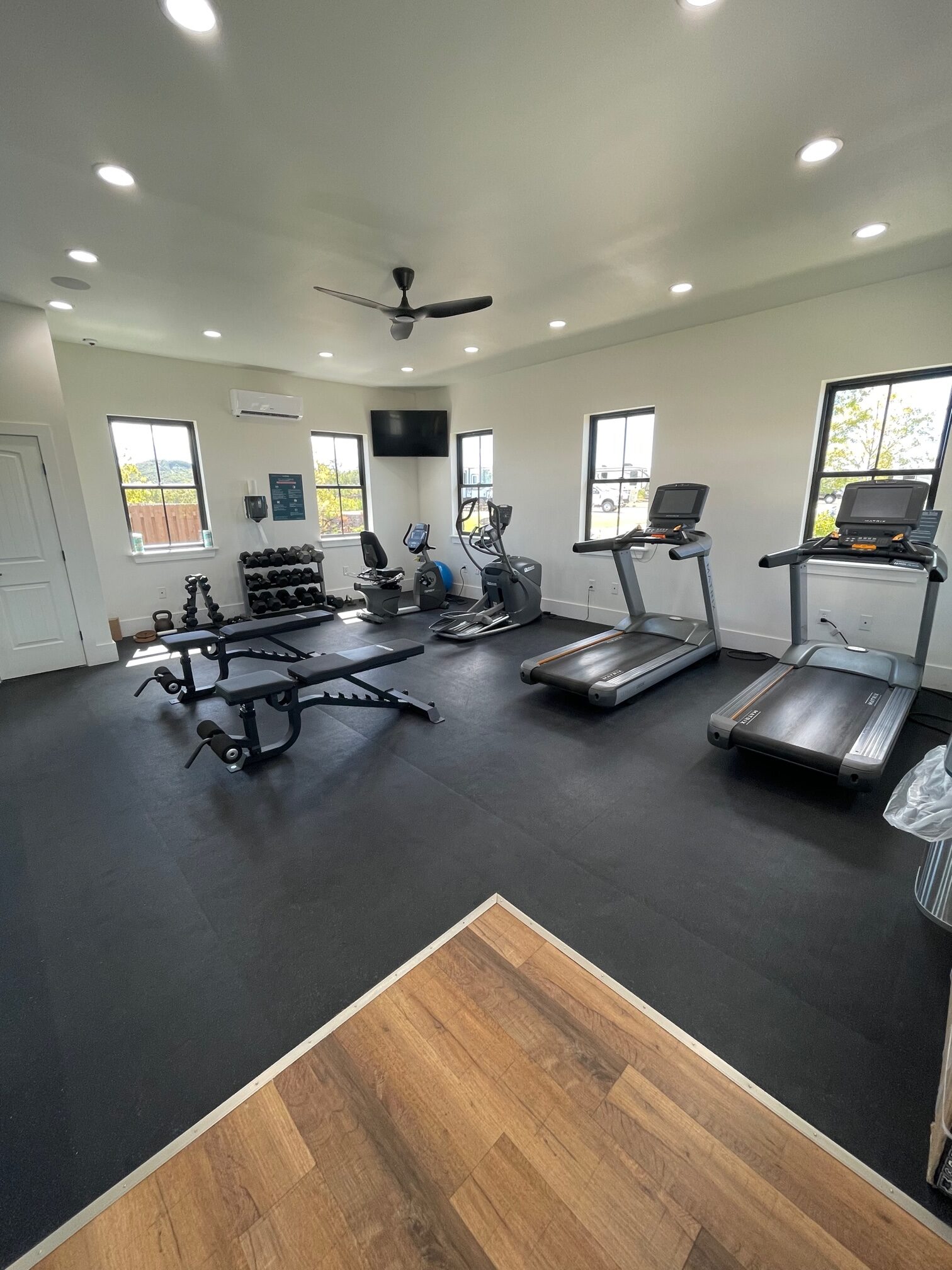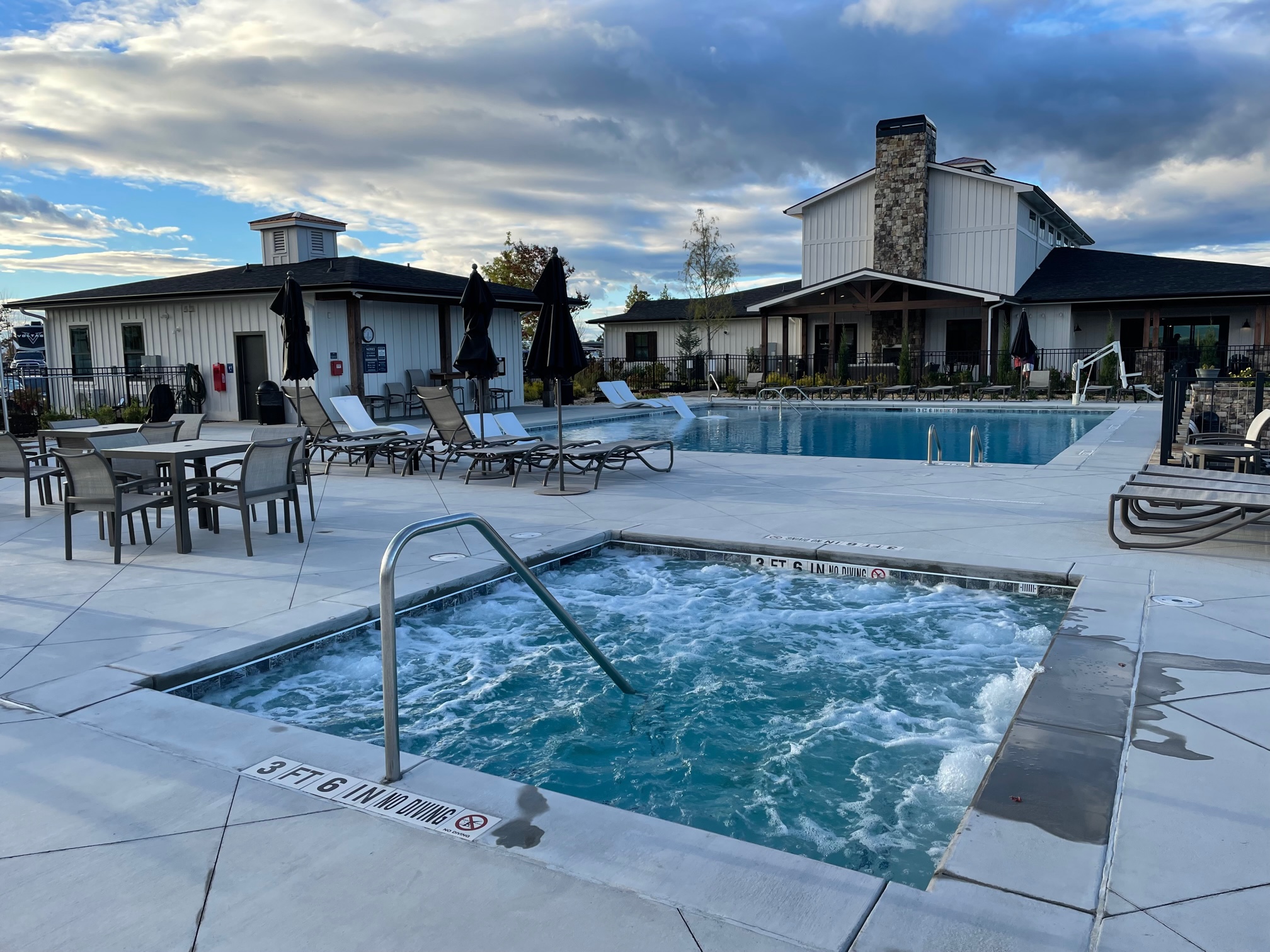 Saturday we left Talona Ridge to visit the busiest apple orchard in Ellijay, GA. We should have listened to the employee at check-in who recommended RA Orchards for a laid back feel. B.J. Reece, where we picked apples on Saturday, was packed solid. The apple orchard was split into two sections from the road and in order to do all the kid activities we paid for, we had to go down the hill, across the street, and back up another hill. While it was fun, it was chaotic, and crowded. I really wish they had an orchard map to view where we purchased our tickets. We had no idea where any of the activities were located.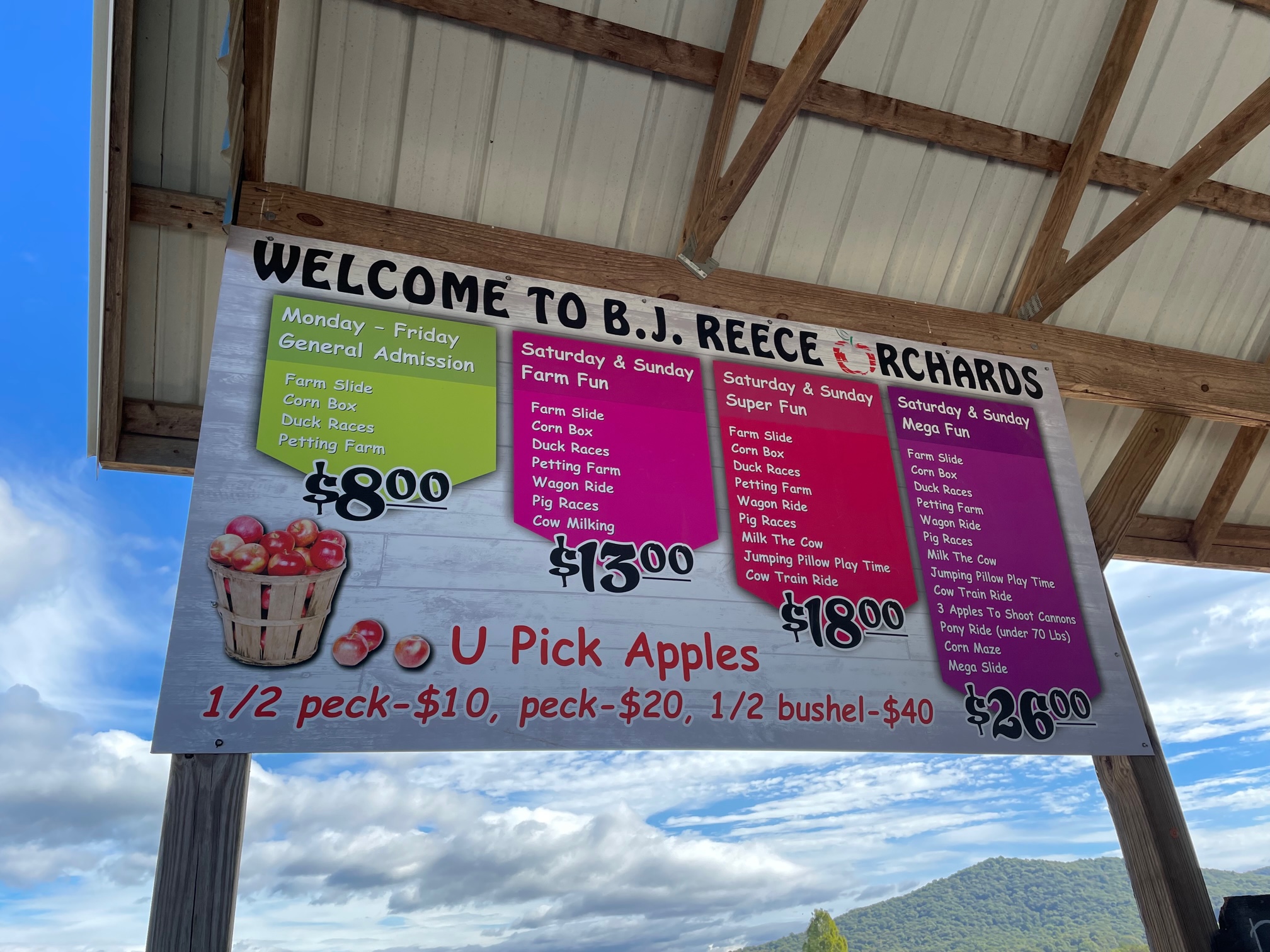 Talona Ridge is located close to town and right down the road from Walmart, gas stations, and even Chick-fil-A. Keep in mind that this Chick-fil-A stays busy. We waited in the drive- thru line longer than I want to admit. There is a movie theater on the same road as the campground and many other restaurants.
An RV resort is not the Seal family's usual weekend adventure for multiple reasons. The most common reason someone might not choose an RV Resort is the price. Our site was $100 per night. Compare that to local state park or Corps of Engineer campground which costs on average $30 per night. It is apples to oranges though—Talona Ridge RV Resort offers luxury amenities, full hook-up, and paved sites.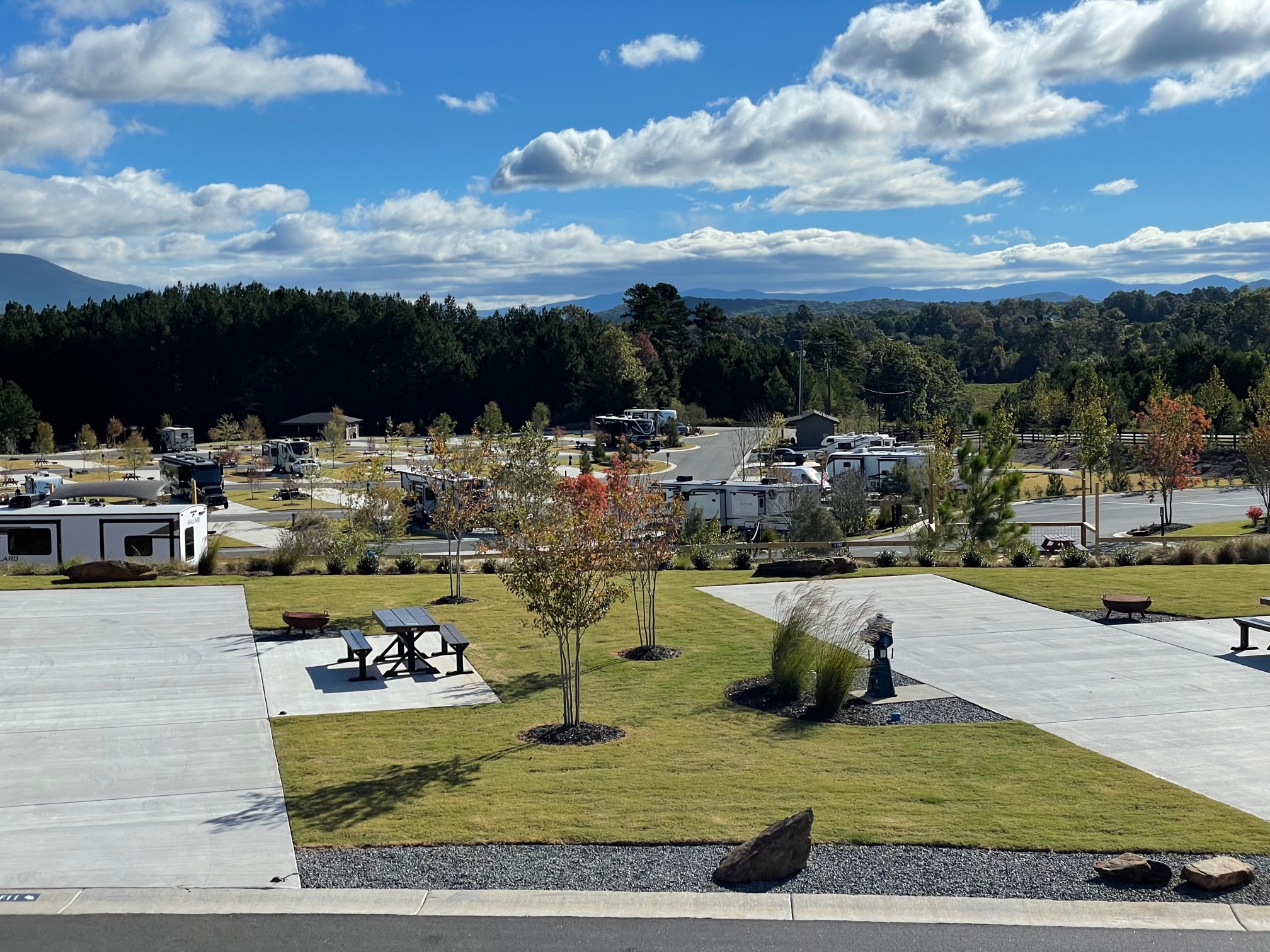 RV Resorts tend to have more rules, and Talona Ridge is no exception. It does not allow pop-up, truck campers, or hybrid campers. The RV must be 10 years or younger. They also have a minimum night rule depending on the number of nights you plan to reserve the site. For example, in Eagle Crest April 2023 there is a three-night minimum. On their website I saw a four-night minimum around major holidays.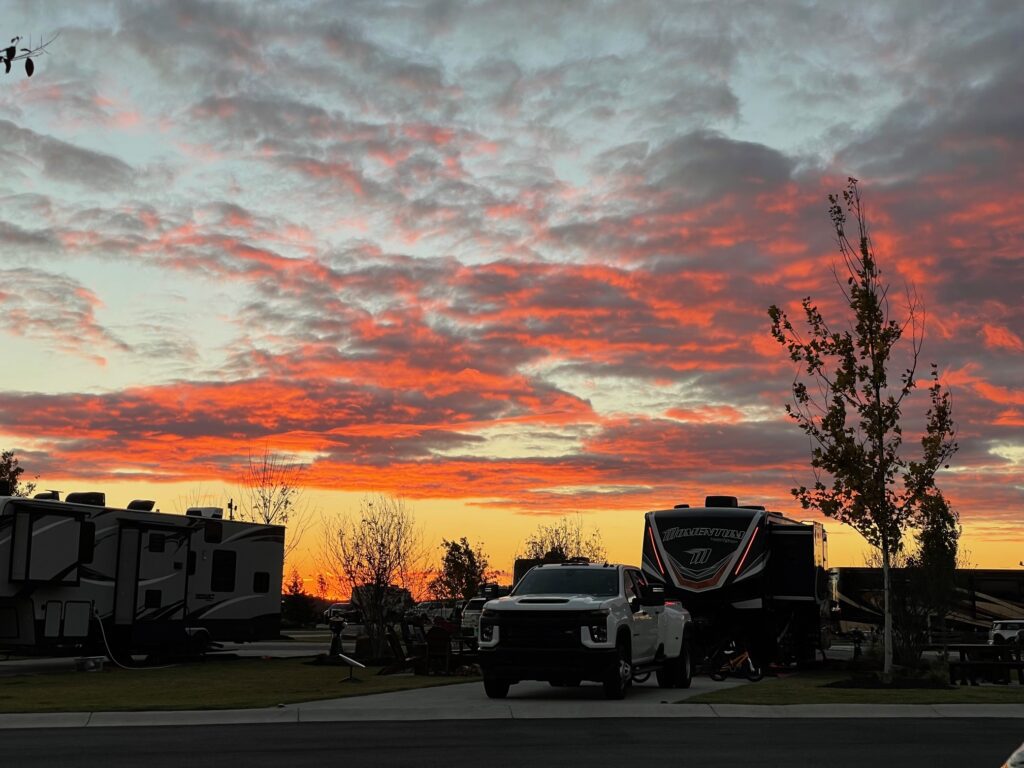 RV resorts certainly have their upsides and we've not yet seen a campground offering what Talona Ridge has to offer. Their mountain view is hard to compete with and they certainly make you feel as though you are getting your money's worth in amenities. If you feel as though it is out of your normal camping budget, we would suggest spending a weekend there for a special occasion. We truly enjoyed our stay at Talona Ridge RV Resort and will be back!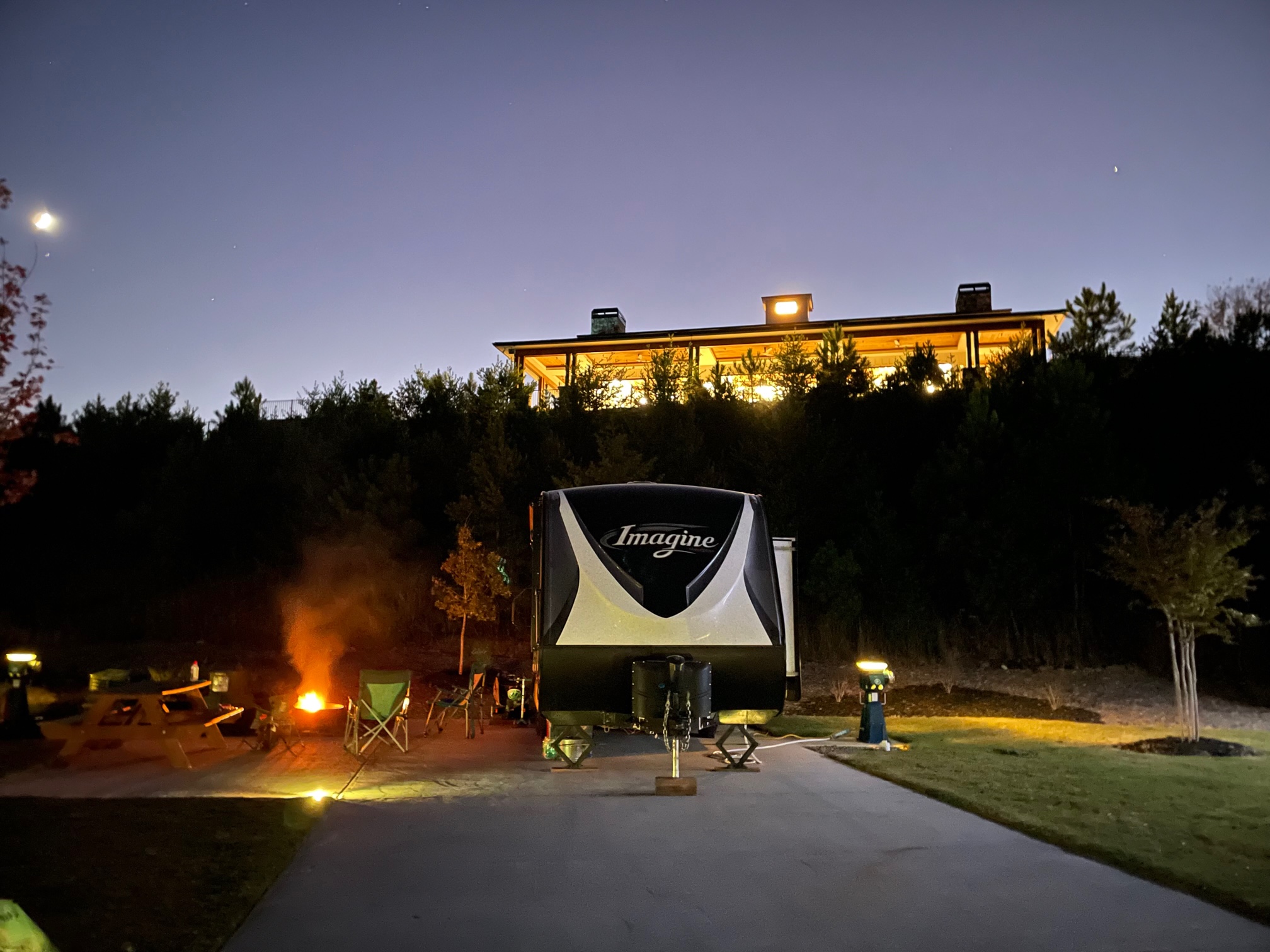 Please follow and like us: