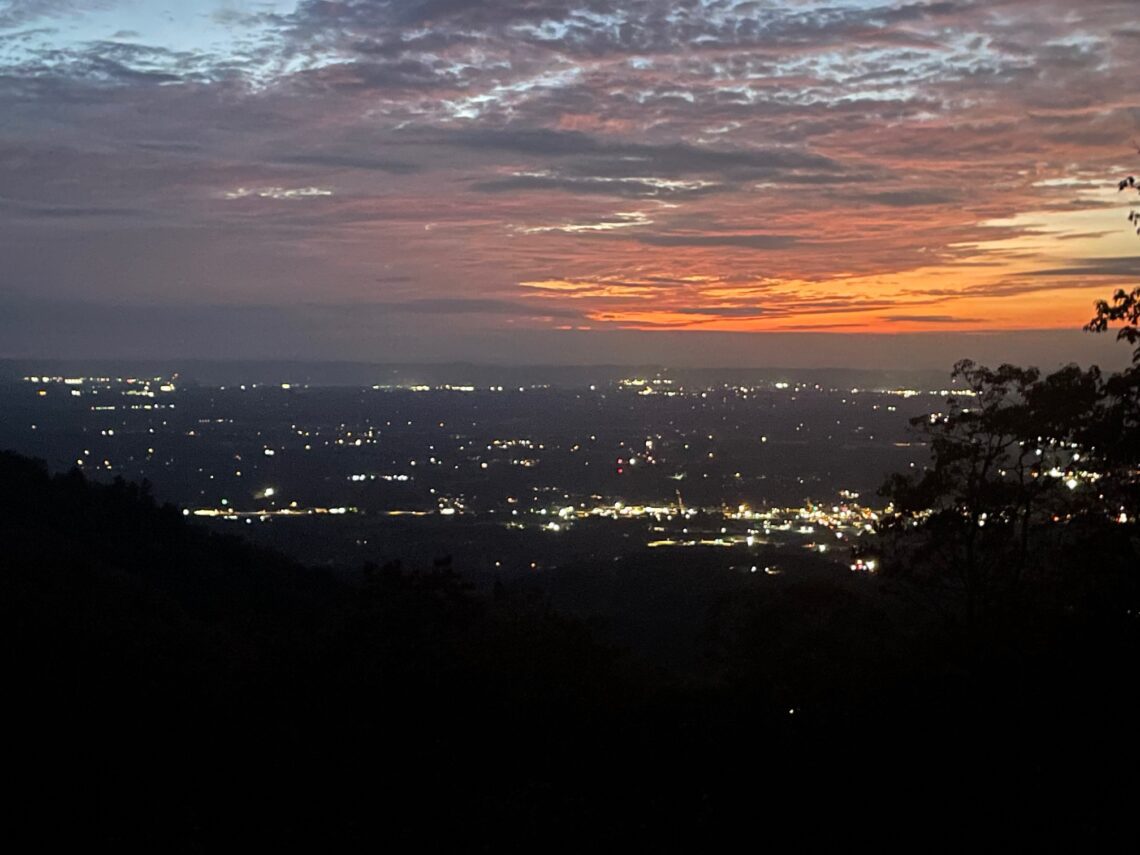 Fort Mountain State Park- Cottage 1
10.27.23-10.29.23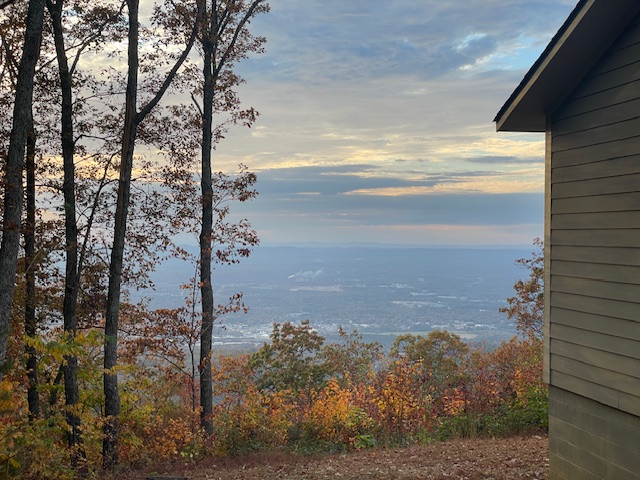 Picked up a cancellation for the best cabin at Fort Mountain State Park. We got so lucky!
Fort Mountain State Park is located in the Chattahoochee National Forest in North Georgia. The park's main attraction is the epic overlooks with views of the North Georgia mountains. At the top of the mountain hikers will find a stone fire tower built by the Civilian Conservation Corps, open for tours on the weekends.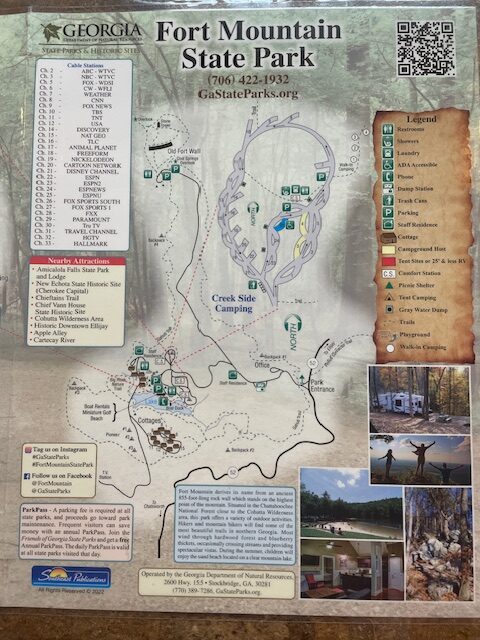 The park includes a 17-acre lake with paddle boats to rent in the summer, a sand beach, and a putt-putt course. The State Park offers a fully stocked visitors center with plenty of ice and firewood. No cell service at this State Park – guess you can only glamp so much!
There are two campgrounds with a total of 62 campsites and 15 cottages. For more information on the campsites see our other posts here.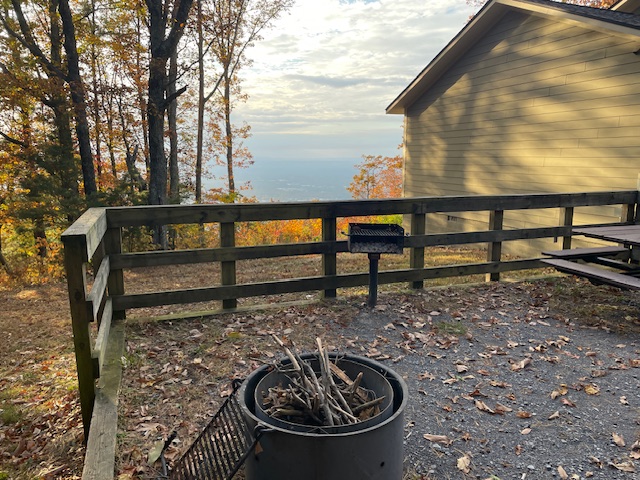 My parents rented cottage 1 for the Halloween festivities when we were in campsite 13. I happened to be checking for cancellations (without the help of any 3rd party websites) about two weeks before. The cottage rents for $200 a night and is ADA accessible.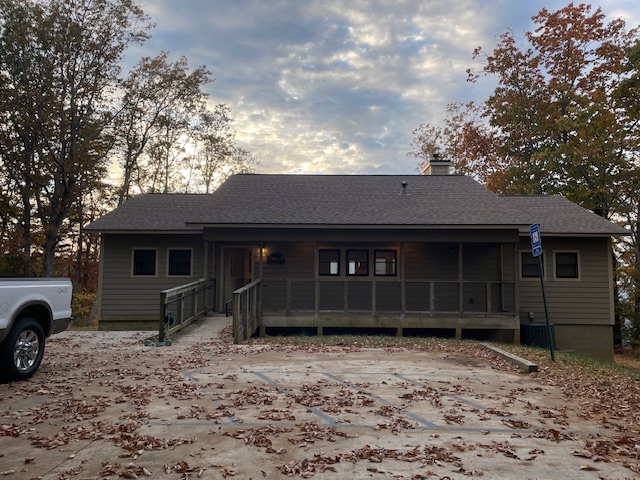 Cottage 1 is the first cabin on the right after the staff residence. It is a fan favorite for its view of Chatsworth down below. If the sky is clear the cottage also has great sunsets off the back porch. It has been updated recently and shows compared to cottage 9 that my parents stayed in two years ago. (Details here)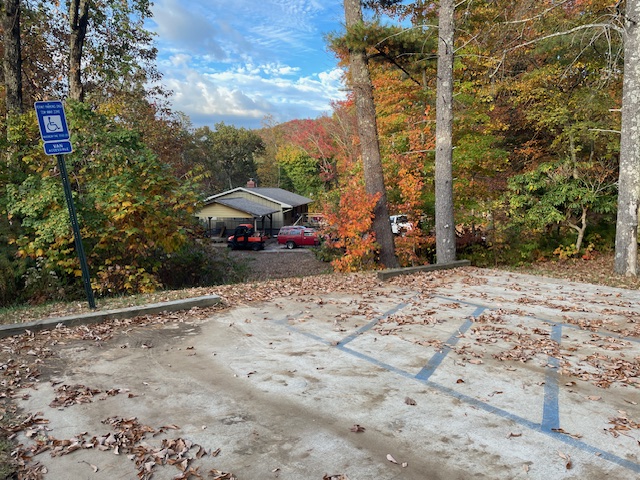 Every room has more space because the cottage is the one handicap accessible cottage for rent. It has two large bedrooms each with two queen beds. The dining room seats six, large kitchen, and comfortable living area. The back porch is screened in with four rocking chairs.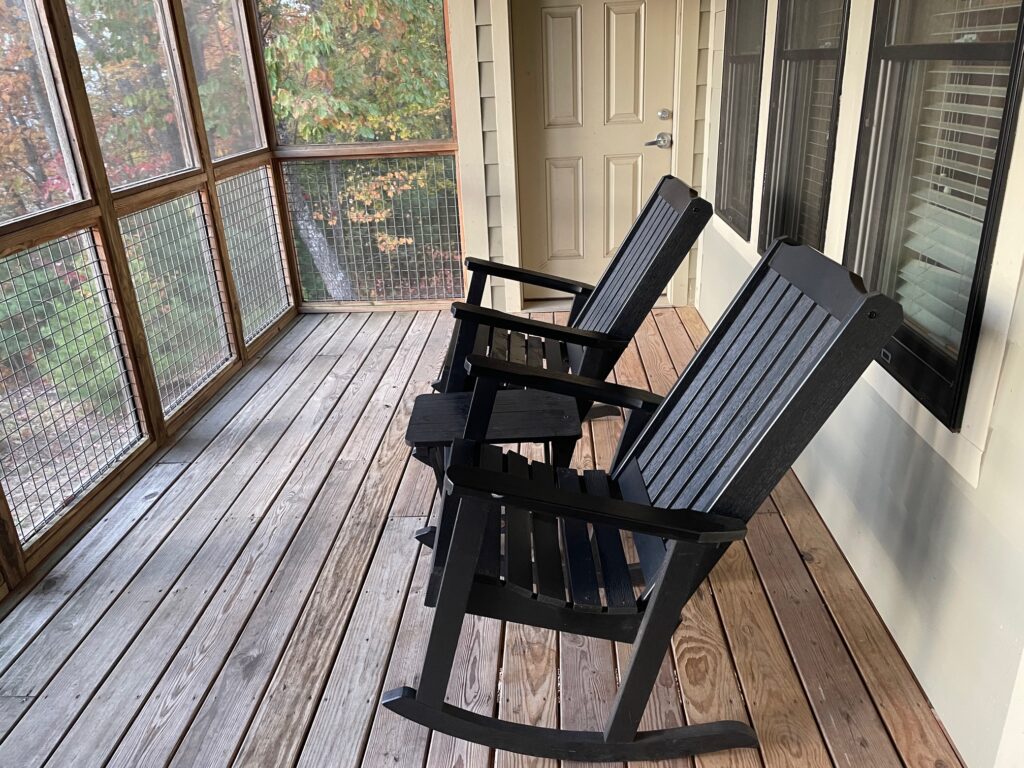 The park supplies towels, bedding, soap, paper towels, and toilet paper. Depending on the length of your stay you may need to bring your own toilet paper and paper towels. The kitchen was fully stocked with pans that we needed to cook. Bring your own salt and pepper. The hallway closet has multiple board games, though you may have to reorganize the game pieces.
Cottage 1 has ample parking spaces, but it also has a long driveway with a loop. If you have kids, make sure they bring their scooters or bikes for this driveway.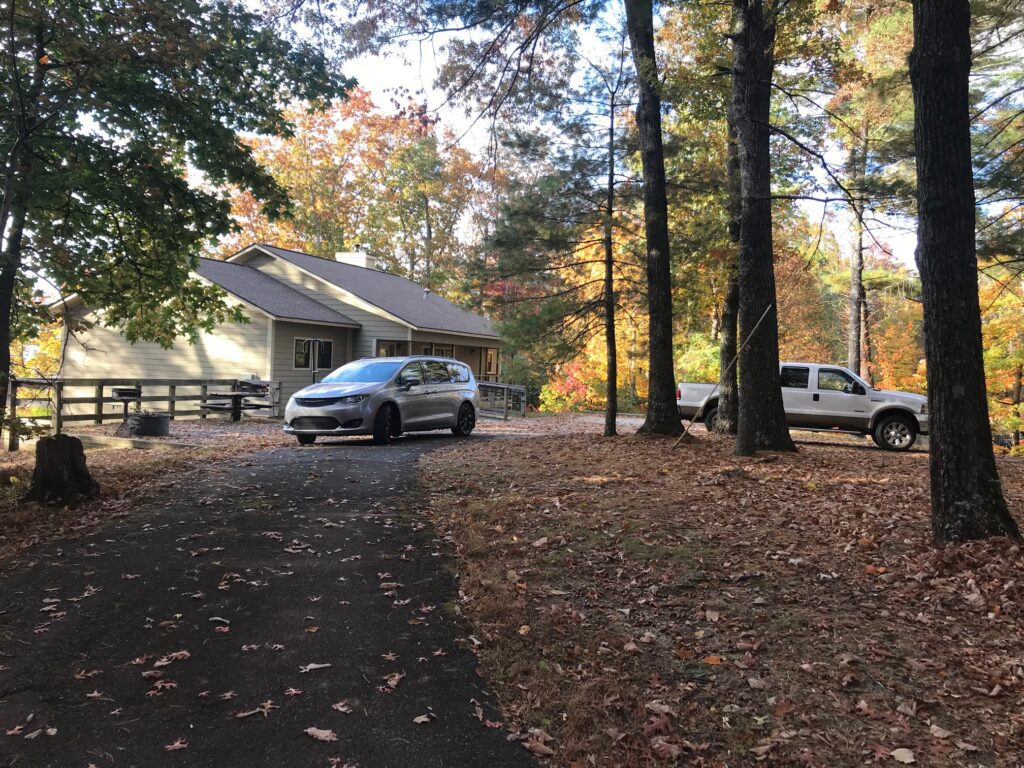 When we spent time at cottage 1 with my parents we left the dogs in the camper. Not all cottages at Fort Mountain State Park are dog friendly. We knew the dogs were safe because we utilize Marcell Temperature monitoring system. Don't know how, but Marcell finds the littlest bit of cell service to send out alerts. Use code Imagine25 to get $25 off your Marcell purchase. Details on campsite 13 and Halloween festivities at Fort Mountain State Park here.