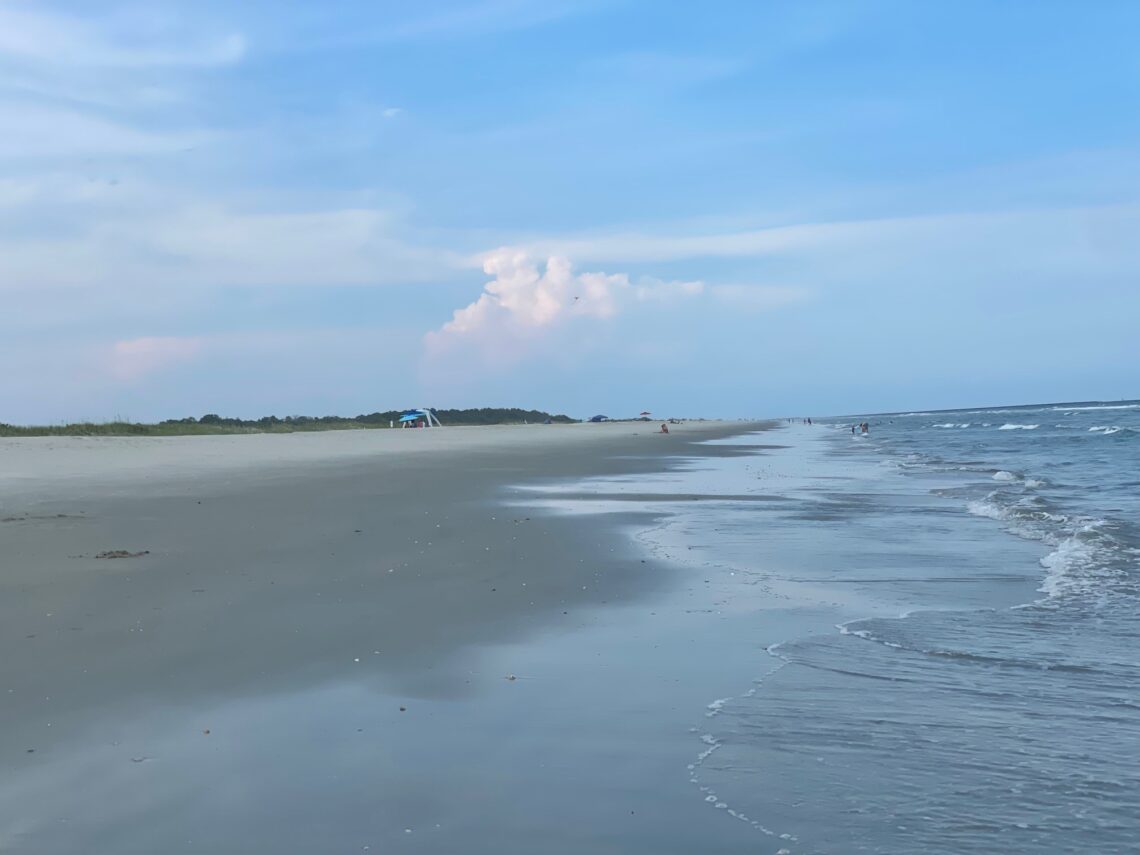 Huntington Beach State Park – 61 & 59
7.01.23-07.09.23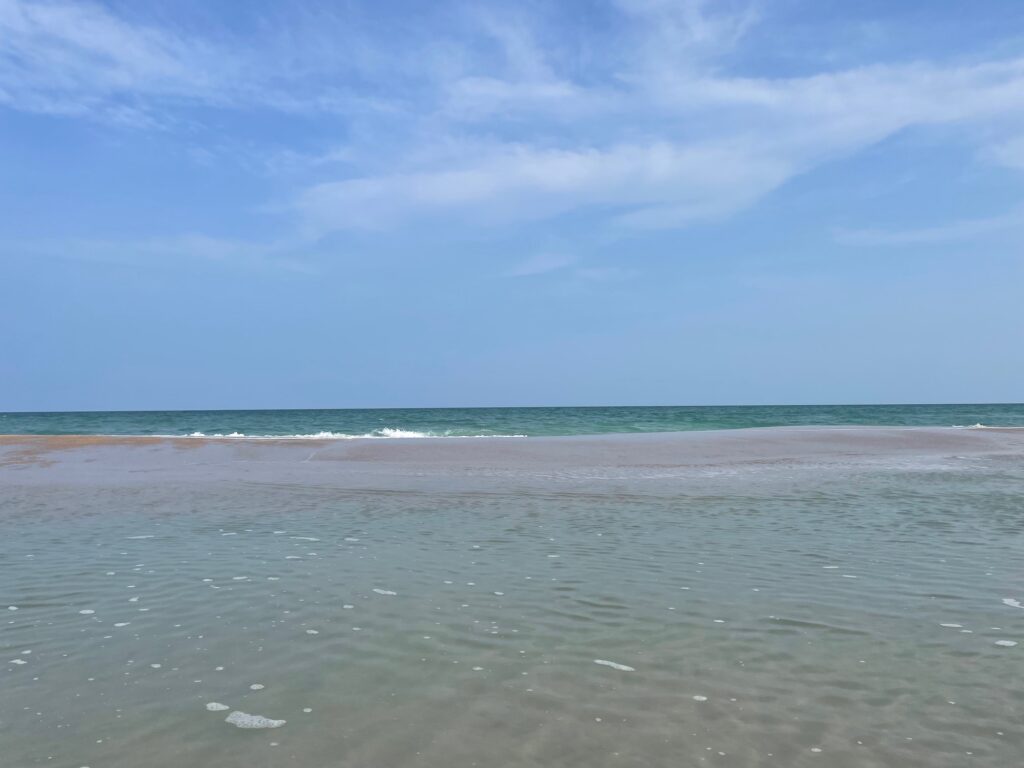 Scored a cancellation at our favorite beach campground about two months from the time of the trip. Stay tuned to see how I did that.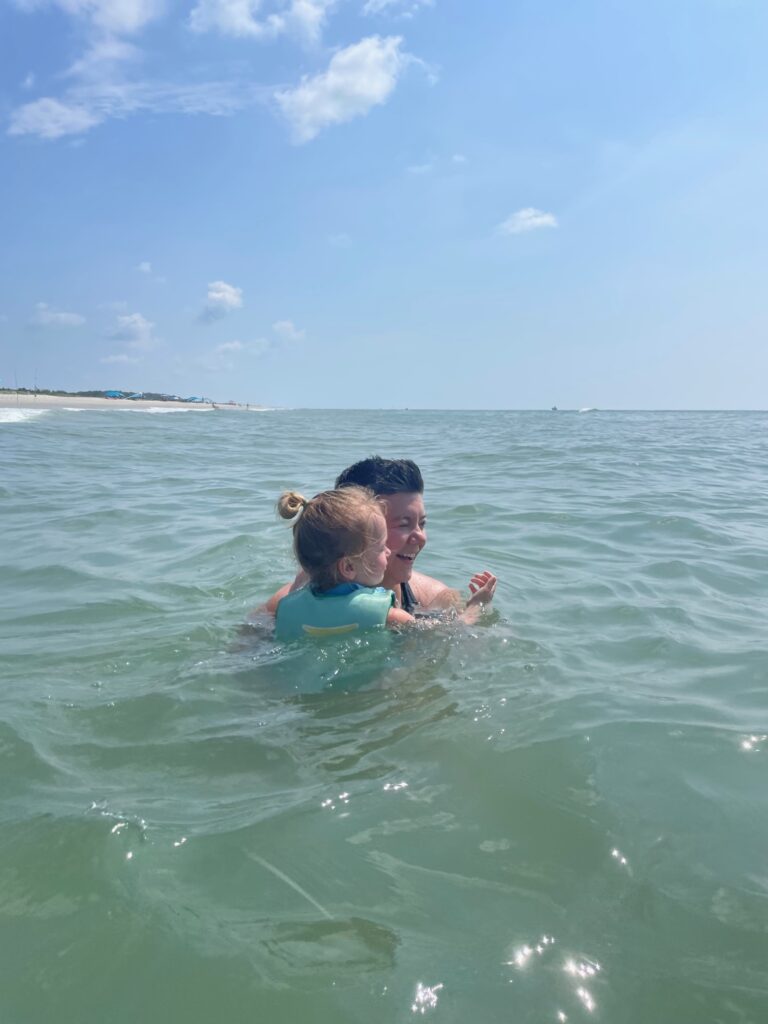 Huntington Beach State Park is located in Murrells Inlet, South Carolina. We previously camped at this state park three times and both of us grew up visiting this beach with family. The campground has 173 campsites, 66 of which are full hook-up with sewer connection. Both the north and south campgrounds have short walks to the ocean. The entire park offers 2500 acres of wildlife and the beach extends for three miles.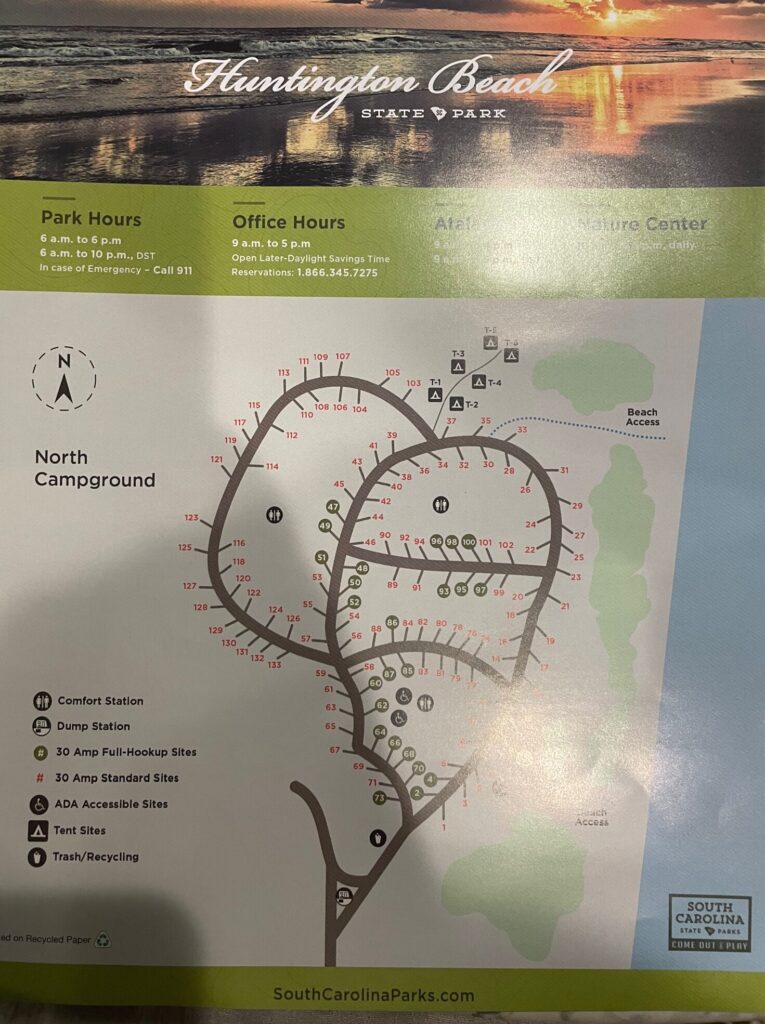 If you follow us on social media you know that we picked up a reservation at Myrtle Beach State Park for the first week of July and then later switched to Huntington. While we have never been to MBSP, we think that Huntington Beach State Park is better overall. This is just based on other's social media posts. Couple of reasons why we didn't go to Myrtle Beach State Park are because it is more crowded, more parties for the holiday, busier beach, and the noise of the airport.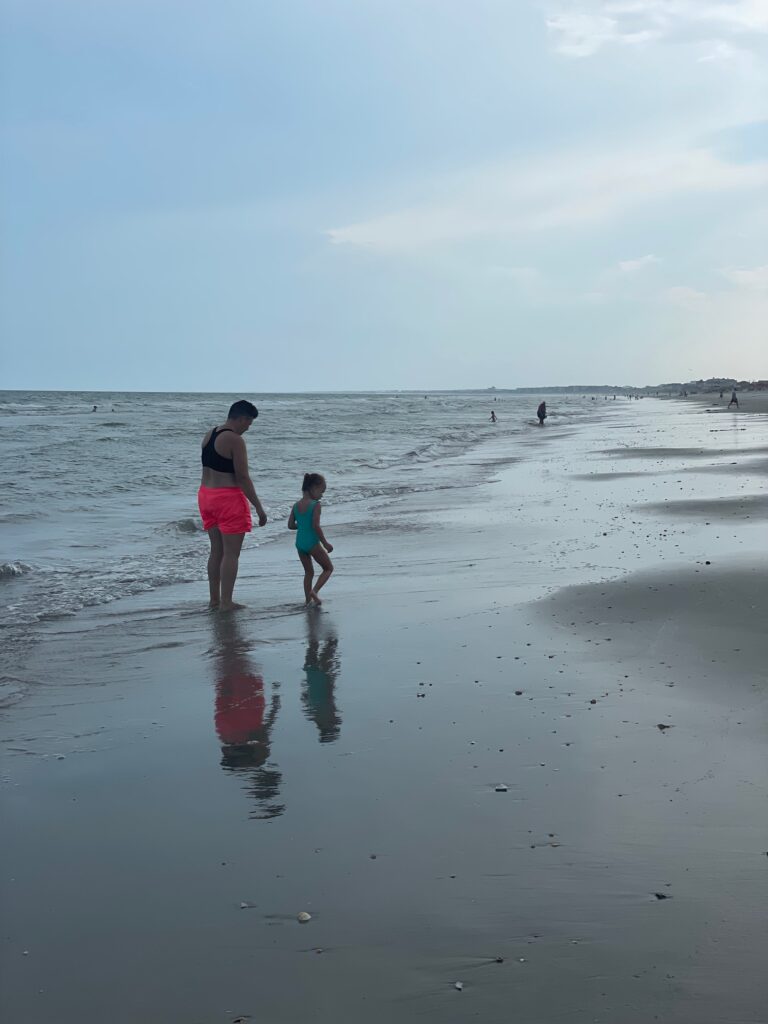 When picking up canceled campsites I like to use free websites such as Wanderinglabs.com. However—South Carolina campgrounds are not yet on this website. We got our reservation by checking the website multiple times a day. It honestly became part of a routine. Any time I was getting on my cell phone for something I would go back to the tab with the website already pulled up and check for the week of Fourth of July.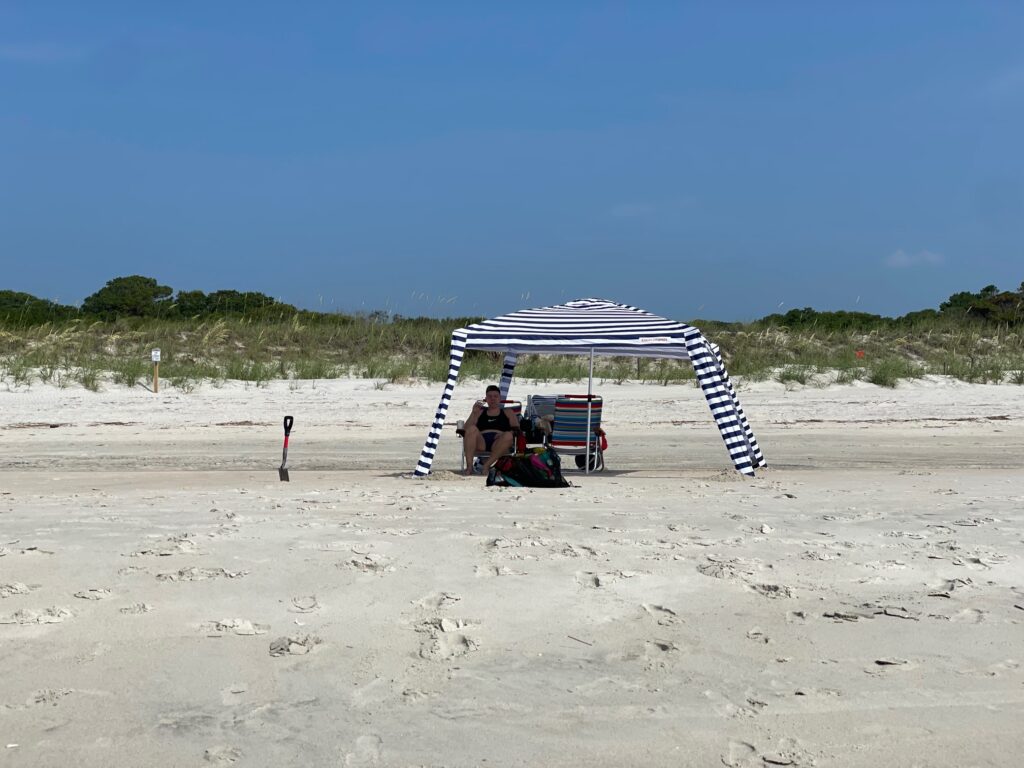 We managed to pick up site 61 for Saturday through Friday. Campsite 61 is a 50-ft. back-in site located on the back loop of the campground, but a short walk to the bathhouse and path to the beach. We previously stayed in campsite 65 on the same loop.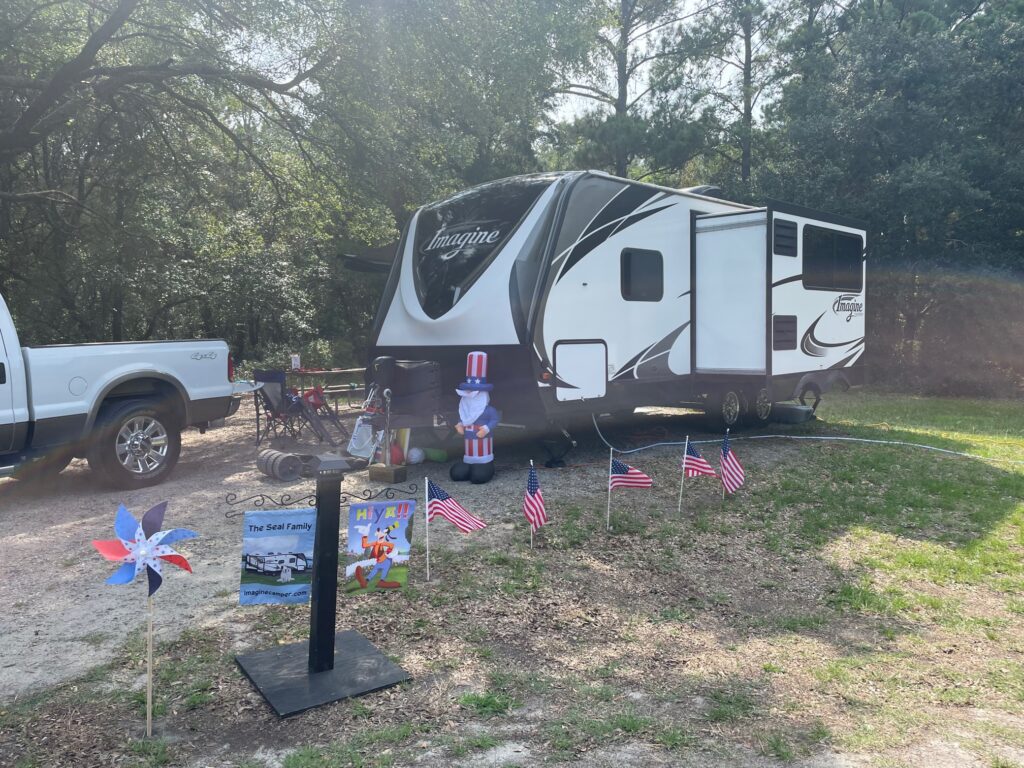 Campsite 61 is well liked because there is a lot of room between it and the sites on either side. There are also two trees at the front of the camping pad that provide shade outside the camper. You also could attach a clothes line between the two trees.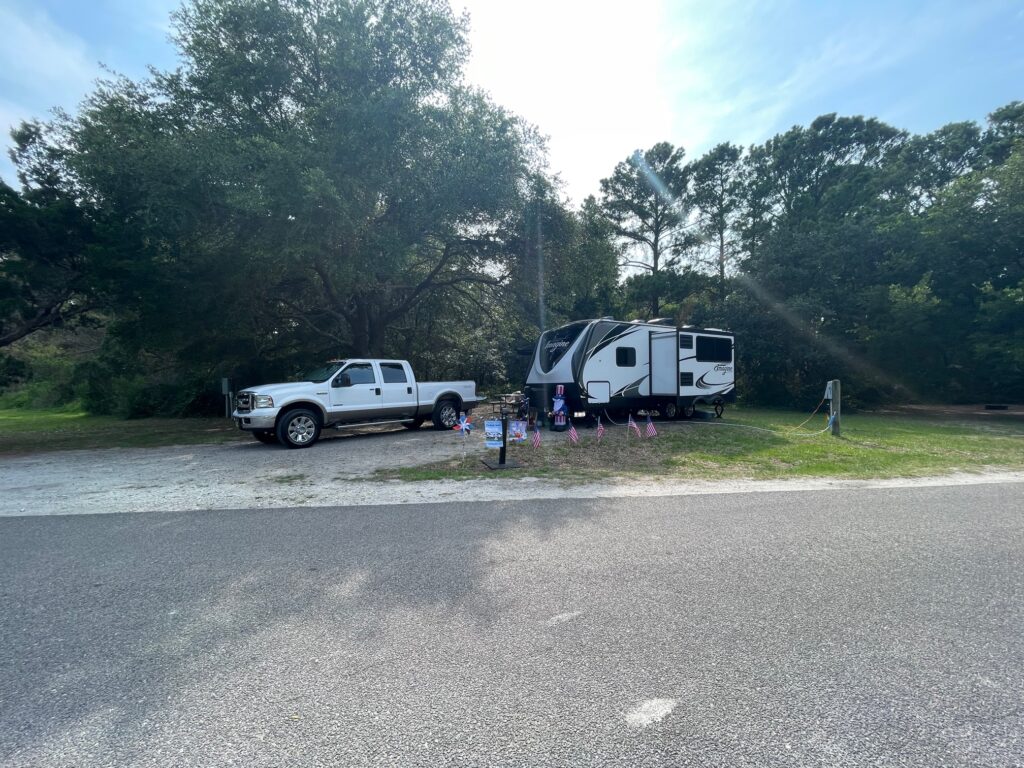 On Friday we moved one campsite over to site 59. We wanted to extend our trip through the weekend, but had to take whatever opened up. It was convenient to be right next door. The campground posted specifically in their rules to not move campsites without speaking with the office.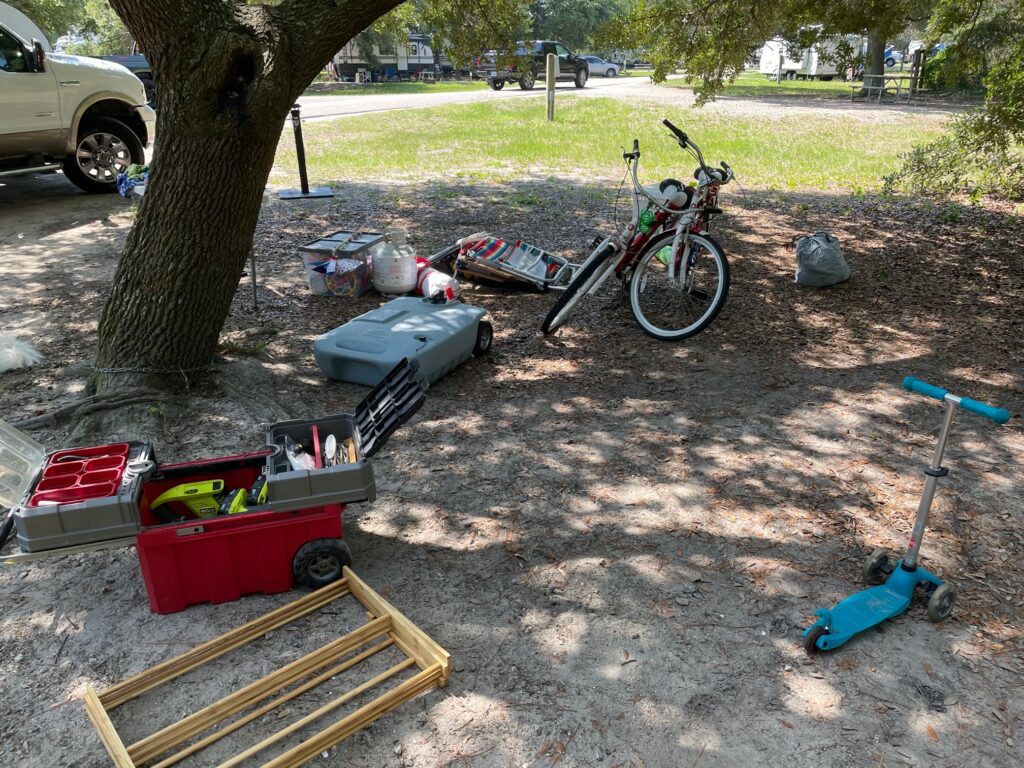 Since we were right next door we knew when the campers on 59 left (about 10am). We tried to call the office, but the number was busy so Heather drove up. They were very friendly, but asked us to wait until they called us, as the Ranger needed to clear the campsite. It was about 15 minutes later that the office left me a voicemail giving the okay to switch over. The entire move took about one hour. Heather went by herself to dump the camper while I moved all of the outside camping gear to the next site over.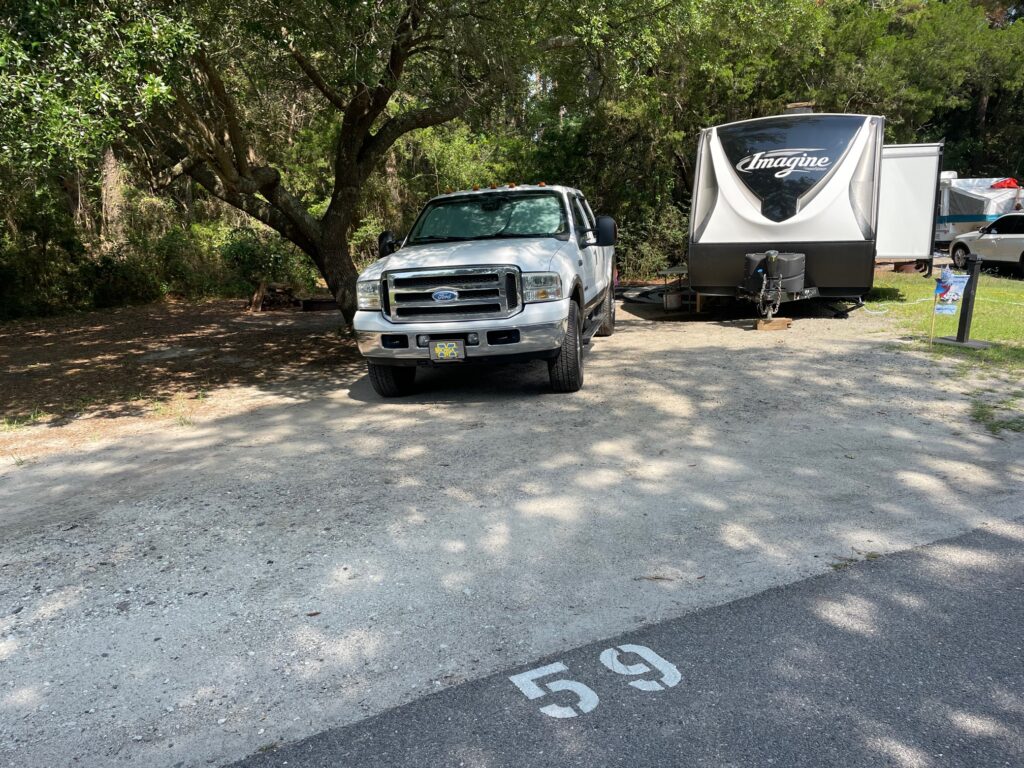 Campsite 59 is a 50-ft. back-in site with a large tree located close to the fire pit and picnic table. This tree provided even more shade (for camping pad and truck) than we had at site 61. We backed the camper all the way to the back of the site to provide privacy from site 133. Heather said of all the standard sites we have stayed in this was her favorite.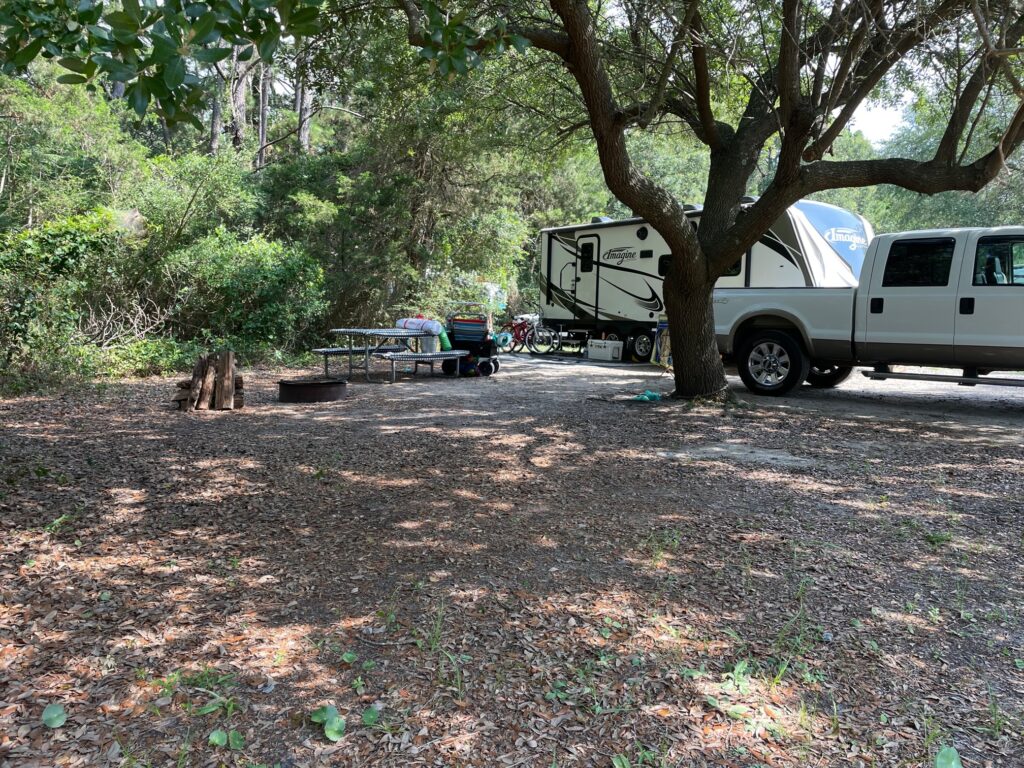 At the campsites and on the beach we did not have good cell service. Heather has AT&T and I have Verizon. We were both having problems all week. The path to the beach had recently been replaced and the bathroom closest to us was finishing up improvements. Our only complaint is that the only laundry is in the south campground. Seems like if they were redoing the bathroom by our campsite they should have put in laundry.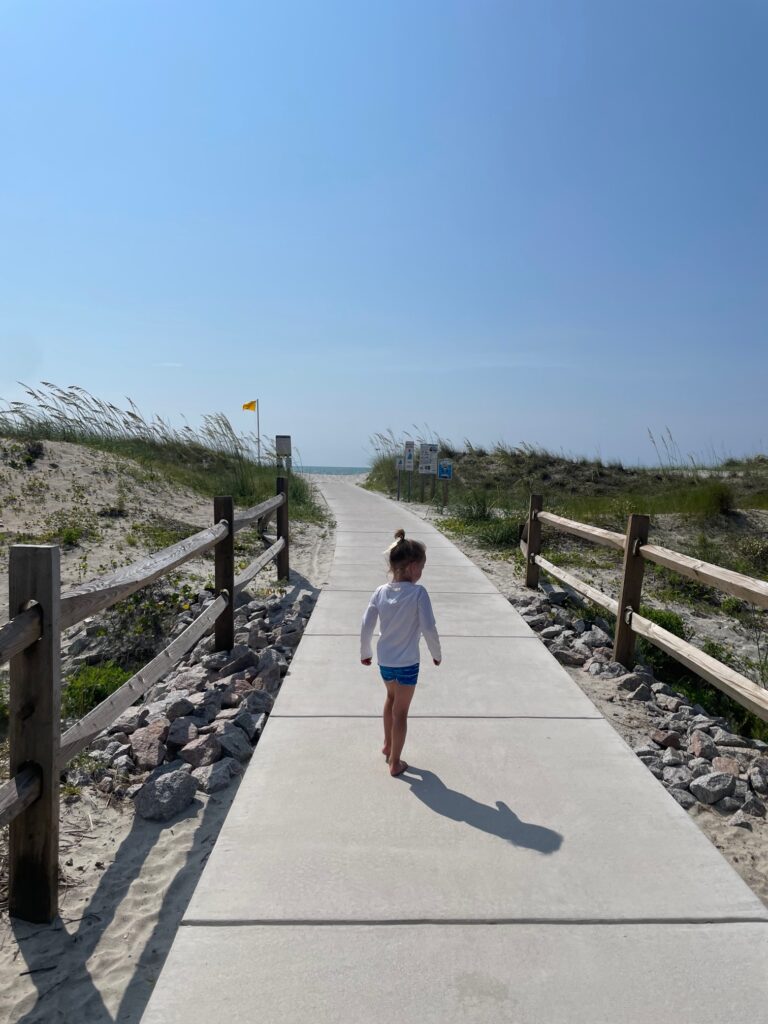 As soon as we had our campsite booked I reached out to our favorite Myrtle Beach photographer — Whitney Carroll. She has taken our family photos four times now and we highly recommend her to anyone in the area. Every time she works with us she knocks it out of the park. These photos will be so special to us for years to come.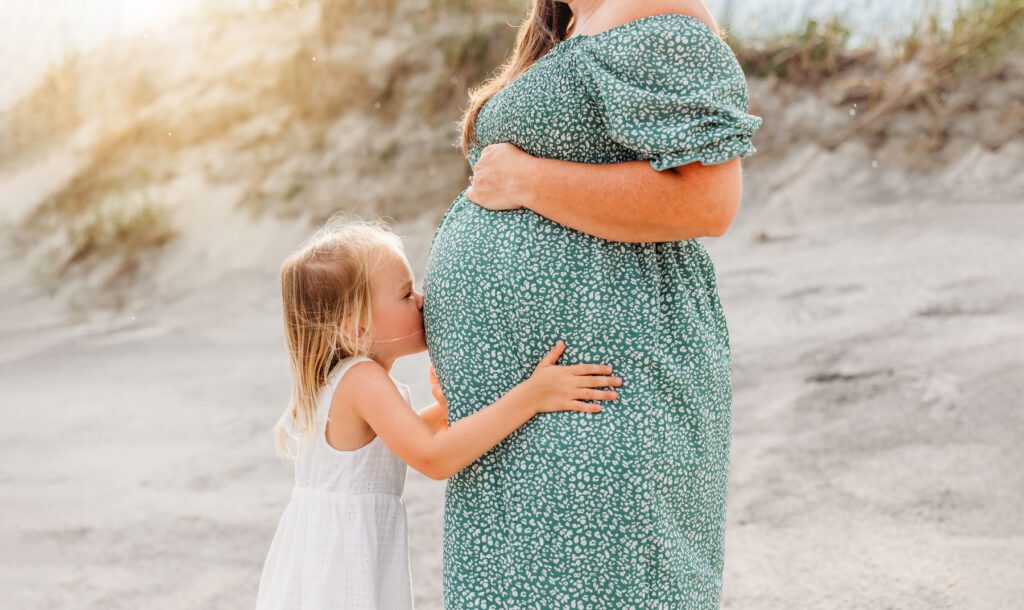 Huntington Beach State Park had their opening day celebration for the new ice cream store located in their building by the playground. Spoonbills is on the top floor by the bathroom and has multiple ice cream flavors sources from Wholly Cow and plenty of icee flavors.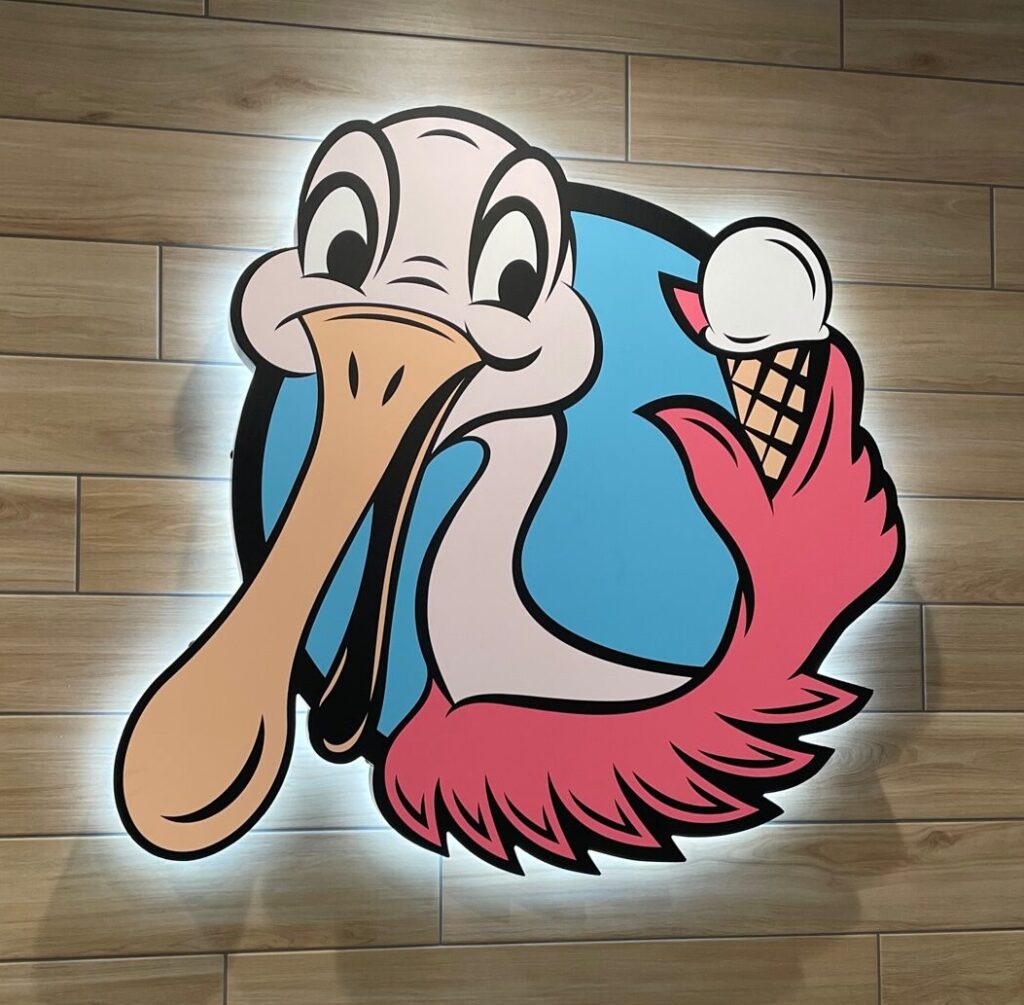 On Fourth of July we went out to the beach in the evening with many other campers to watch the fireworks set off on Litchfield Beach a couple miles south. Others were smarter than us and brought their chairs with them.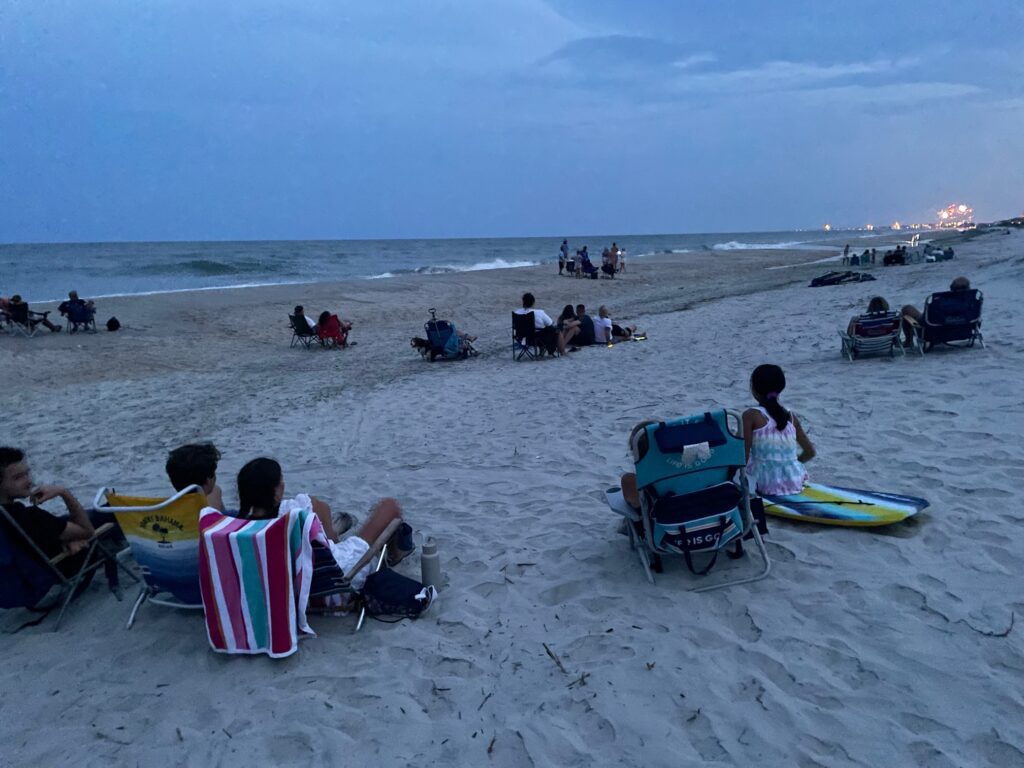 We headed back to the Claw house for dinner one evening. Heather LOVES their Rockefeller Oysters. We tried Pawleys Island Tavern knowing it was more of a bar scene, however if you want any food here — we wouldn't recommend. It's great place to go have a drink, but the food was slow to come out and super greasy.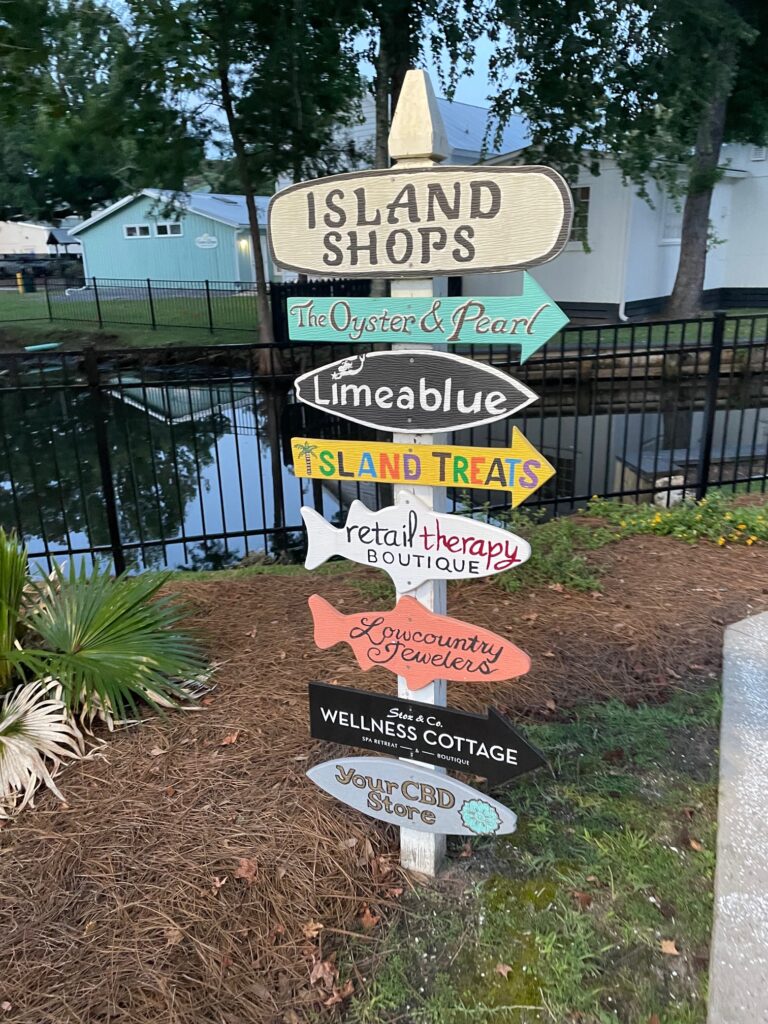 Another restaurant we tried for the first time was Highway 55 in the plaza behind Chick-fil-A. We were looking for a quick burger, but wanted something a step up from fast food. No wait at Highway 55, great service, and a decent burger.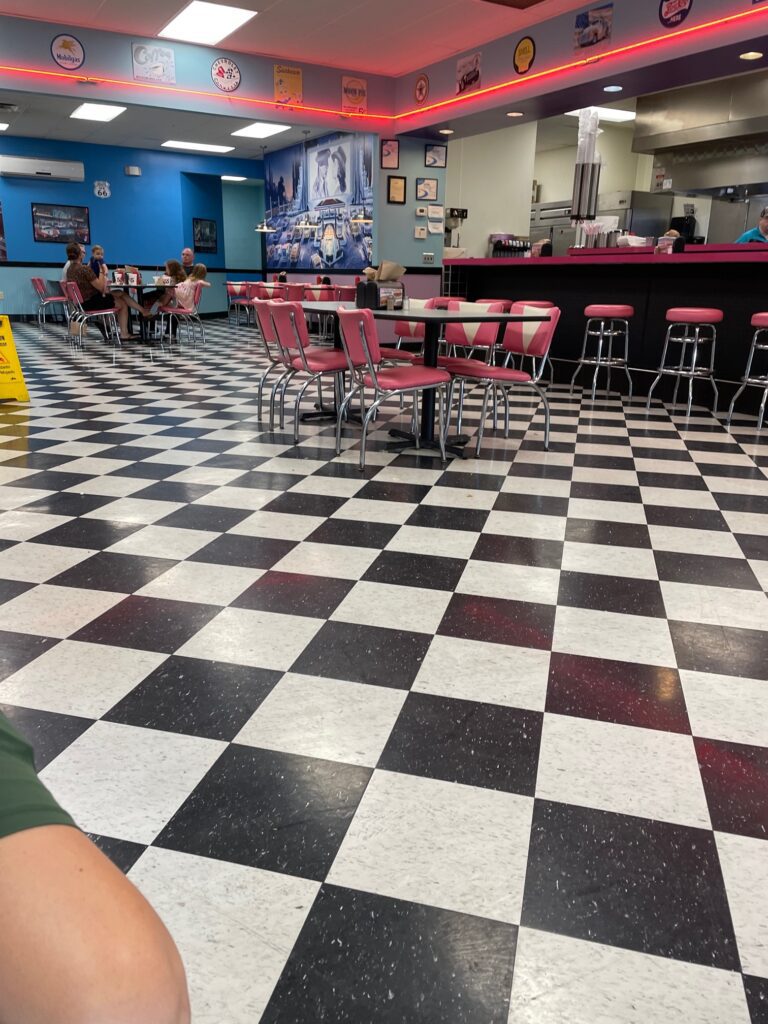 The evening of our photos we ordered an R'Way pizza. We had tried to order from them the evening before, but there was a two-hour wait. The next day we called around 3:45 and it was delivered at 6 p.m. Call ahead, it's worth it! We really liked the R'way Sweet and Spicy Wings.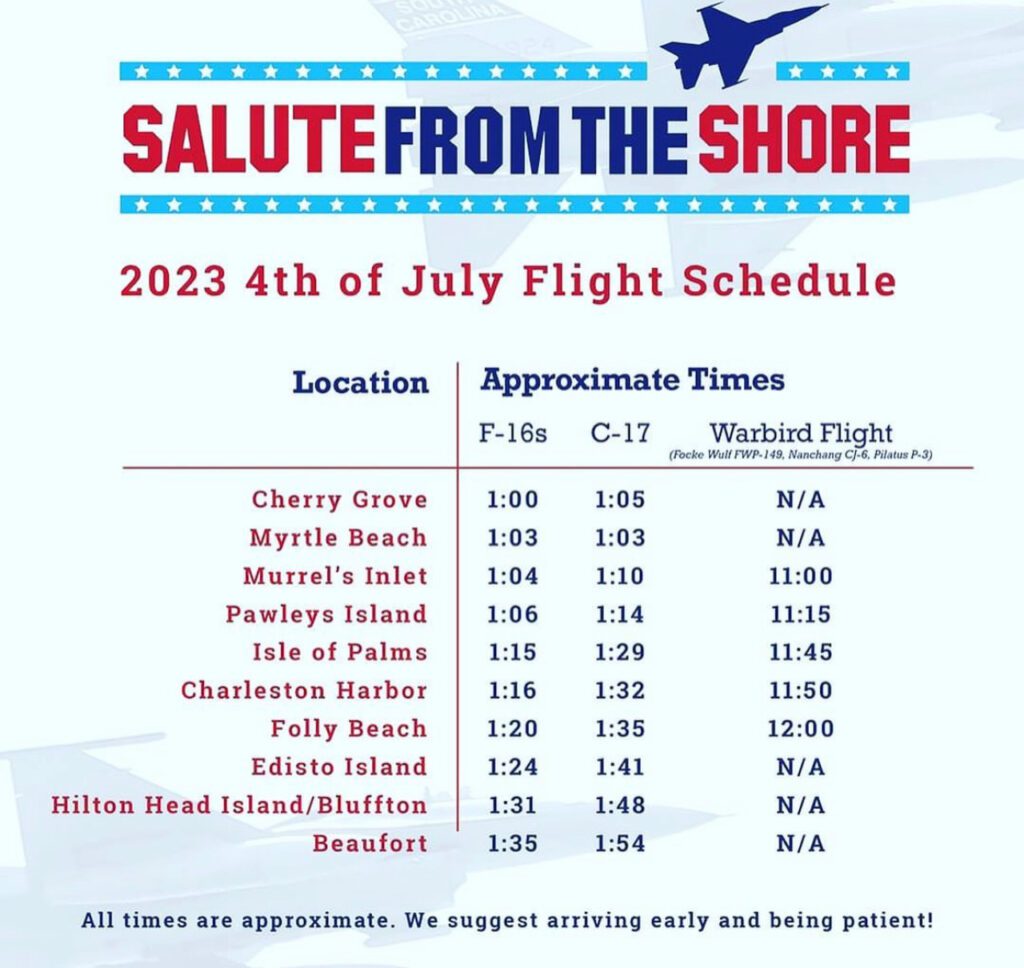 We have so much love for Huntington Beach State Park. There is plenty of wildlife to see, it's a great park for bike riding, and perfect for beach bums like ourselves. We stayed on the beach all day every day and enjoyed every minute of it. Even on the Fourth of July Holiday week it wasn't overly crowded on the beach (away from day use).