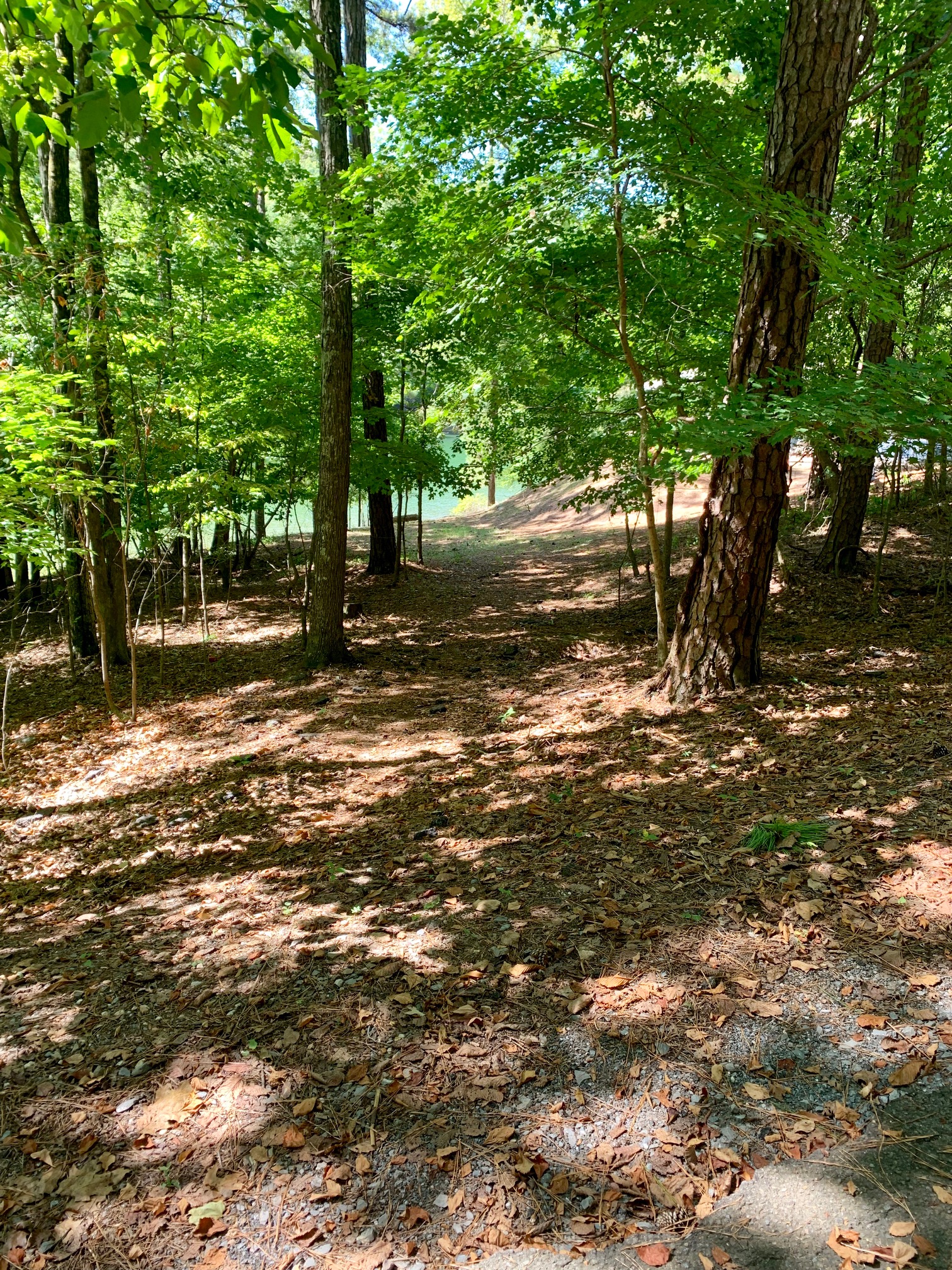 08.16.19-08.18.19
We finally reserved the in-laws' favorite site: number 55 at McKinney Campground. You know when someone has been camping for thirty years and they have a favorite site they ALWAYS book, it has to be good.
The draw to site McKinney Campground 55 is the fact that it is a pull-thru site with a large living space. It would be great for anyone with children or dogs. The site is mostly shaded, making for those hots summer days to not be so miserable. We aren't usually a fan of the sites that have concrete picnic tables, however the one at this site was in a great spot.
To the left of the site there are stairs that take you down to the path leading to the cove. The other big draw is that you can pull your boat right up in front of the site. The majority of the sites around 55 would be great for pulling up a boat. I also liked the site next to us, 54. It had a yard space on the way down to the water that would be great for kids to throw a ball back and forth.
One aspect of site 55 that I did not care for, but is not a make or break it– the site sits deep in the cove. The water does have a lot of movement from the busy part of the lake. Recently there have been incidents of blue-green algae making dogs sick, therefore we did not let ours swim this weekend. The locations of the dogs getting sick are in stagnant water, which we did not have in this cove. I think they would have been fine. We had also just spent a lot of time and effort bathing them, another reason they just stayed in the camper.
Places to Eat, Drink, Have Fun.
We do not usually go out to eat while camping on Lake Allatoona because we are so close to home. However, I did want to put together a list of our favorite restaurants, breweries, vineyards, and fun things to do in close proximity.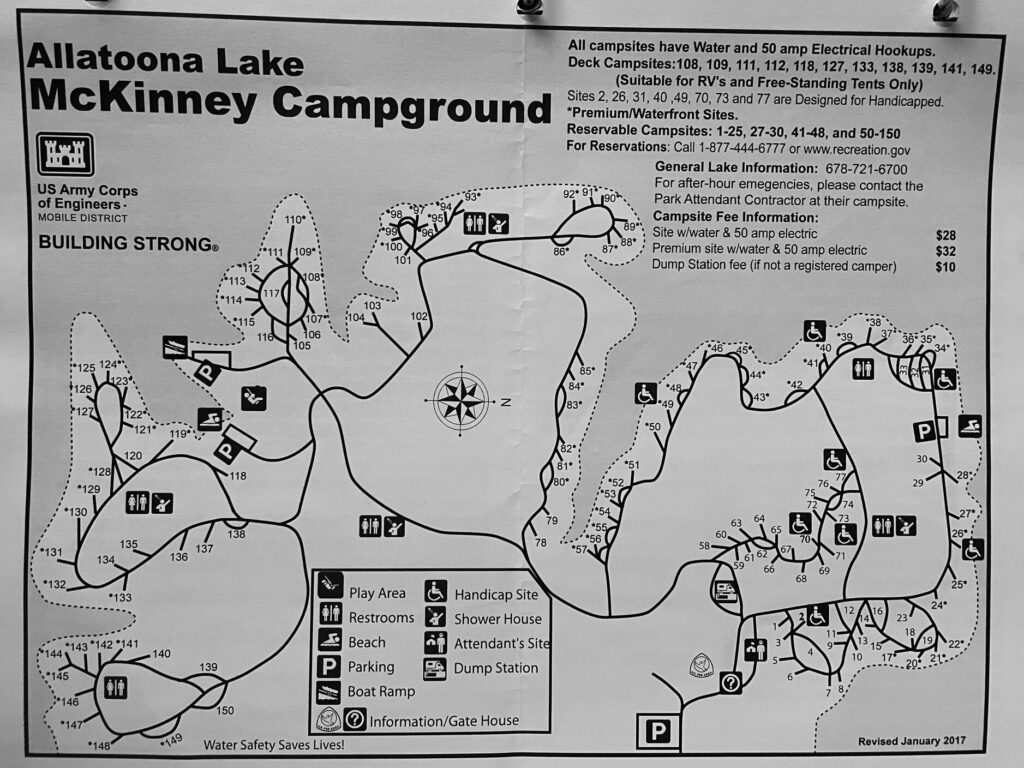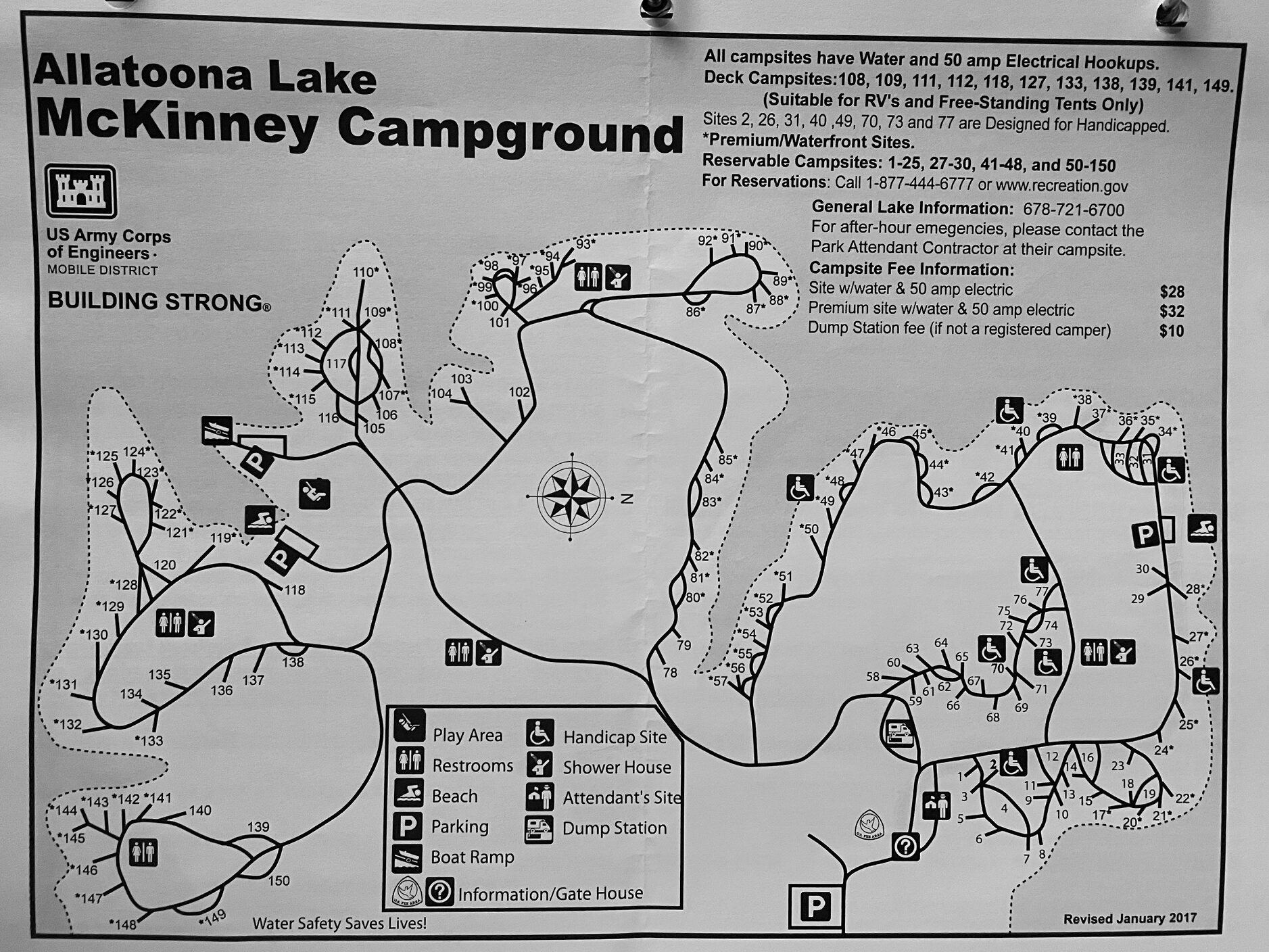 Things we learned:
Can't pick your neighbors. I've complained about this before, but Friday night was rough. There was a guy by himself in a tent at site 56. He was blaring his country music until 10 p.m. when quiet hours started. There are a decent amount of trees between the sites, however the set-up in the cove makes noise carry pretty easily.
Still choosing to dump at Cabelas instead of waiting in line at McKinney. I think they should set up a punch card system or loyalty card. 10th dump free.
We always make sure we leave the site better than we found it. While McKinney Campground does a great job with providing clean sites upon arrival–there was a lot of trash in the woods.
Please follow and like us: